I don't make cakes. It's not one of my talents, but I can add little things to make the cake cuter. Ammon wanted a chocolate cake for his birthday, so he got a chocolate cake with chocolate filling, chocolate frosting and chocolate chips on the outside with brownie pieces on the top drizzled with dark and white chocolate. Mmmmmm!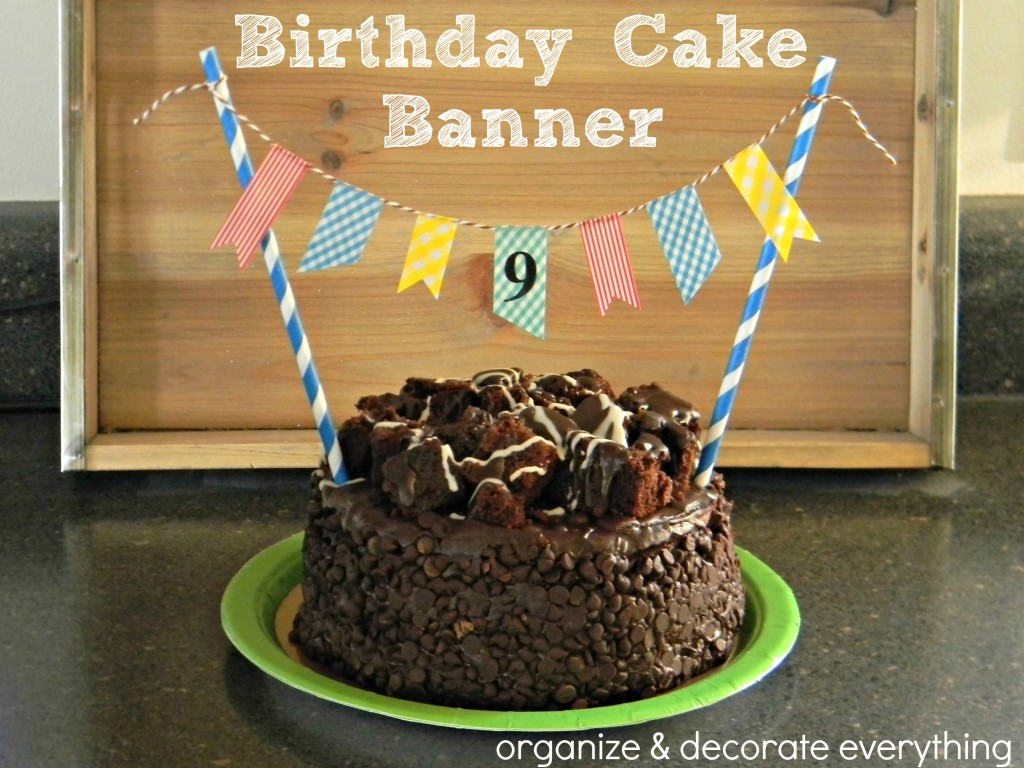 Anyway, I saw this sweet little cake banner on Posh Ideas and knew it would be perfect on Ammon's cake. And since I had everything in my craft room I was able to quickly put it together.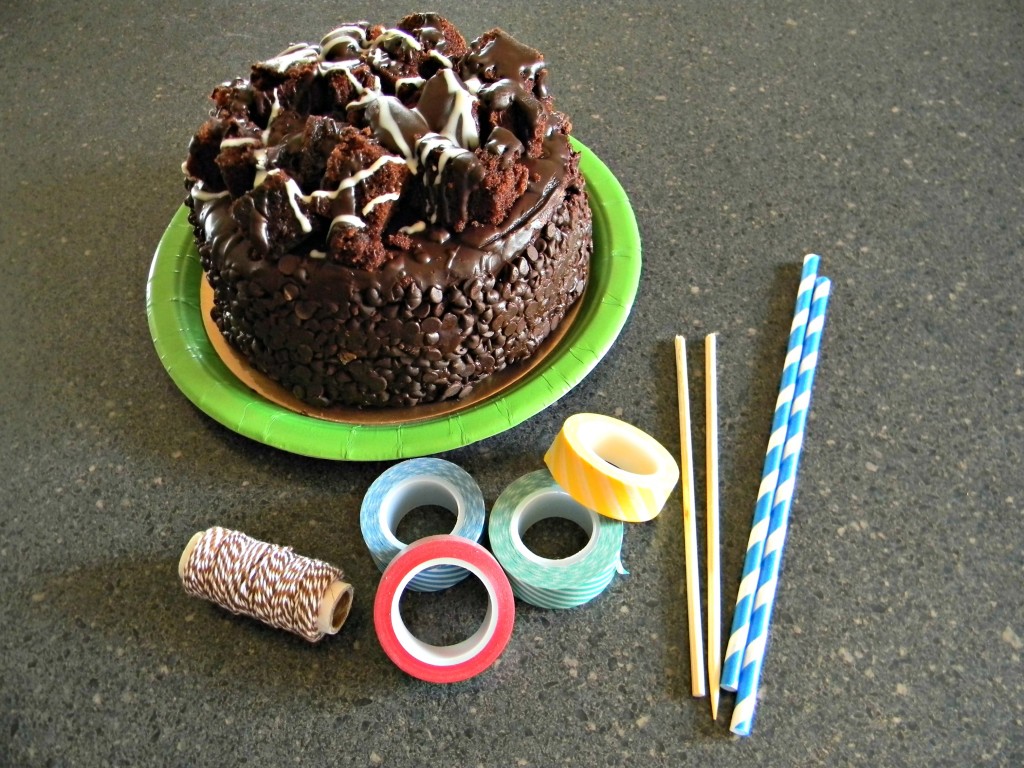 Cut the twine to the length you want then folded the washi tape over the twine and trim the ends. Easy peasy!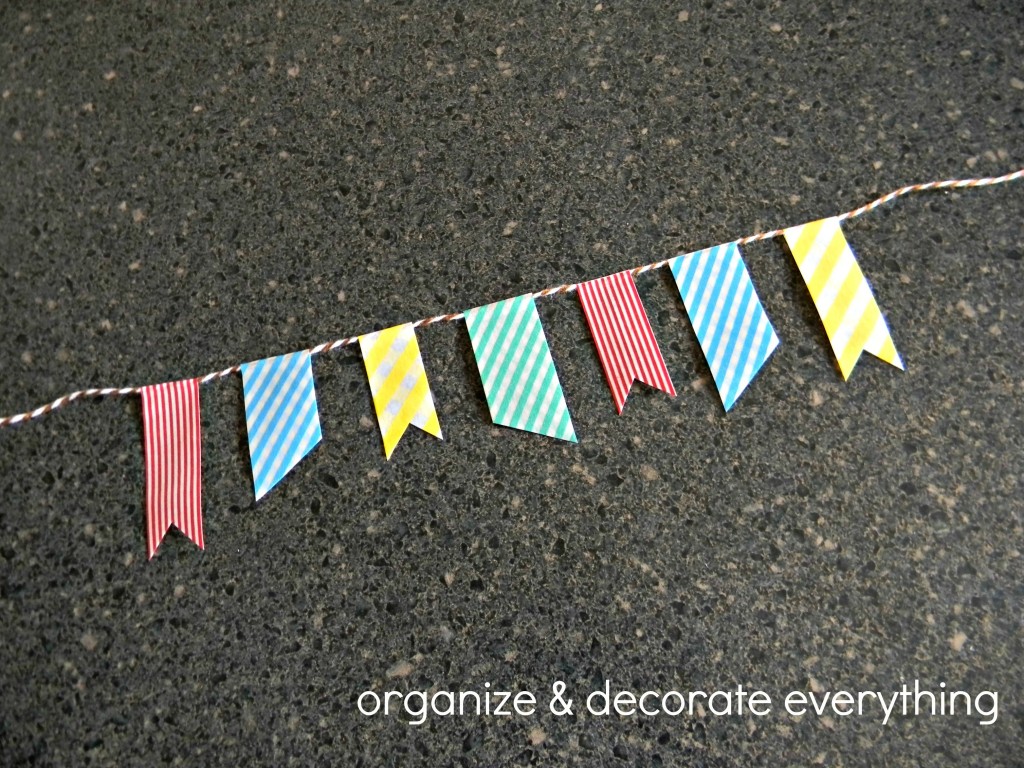 I added a "9" sticker to the center piece of tape for his age.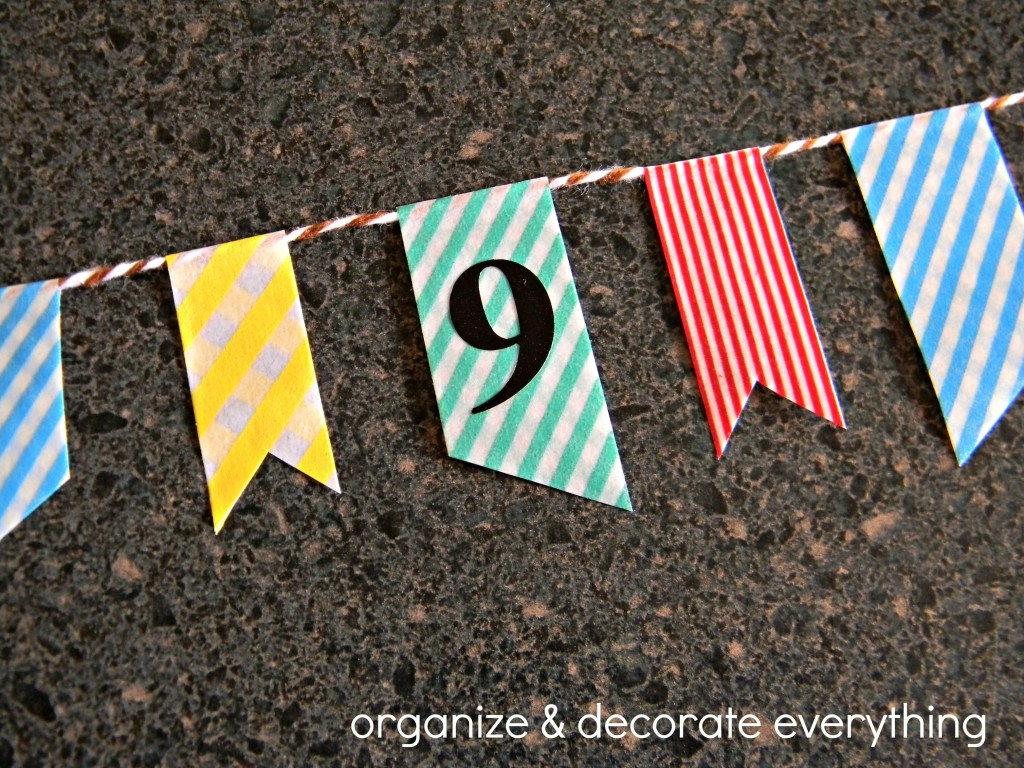 Cut a skewer in half, stick them in the cake then slide the straw over each skewer piece. Tie the banner on and you've got a quick cake decoration. You can use any colors you like to personalize it to the celebration.
He loved it and the chocolat-y goodness cake!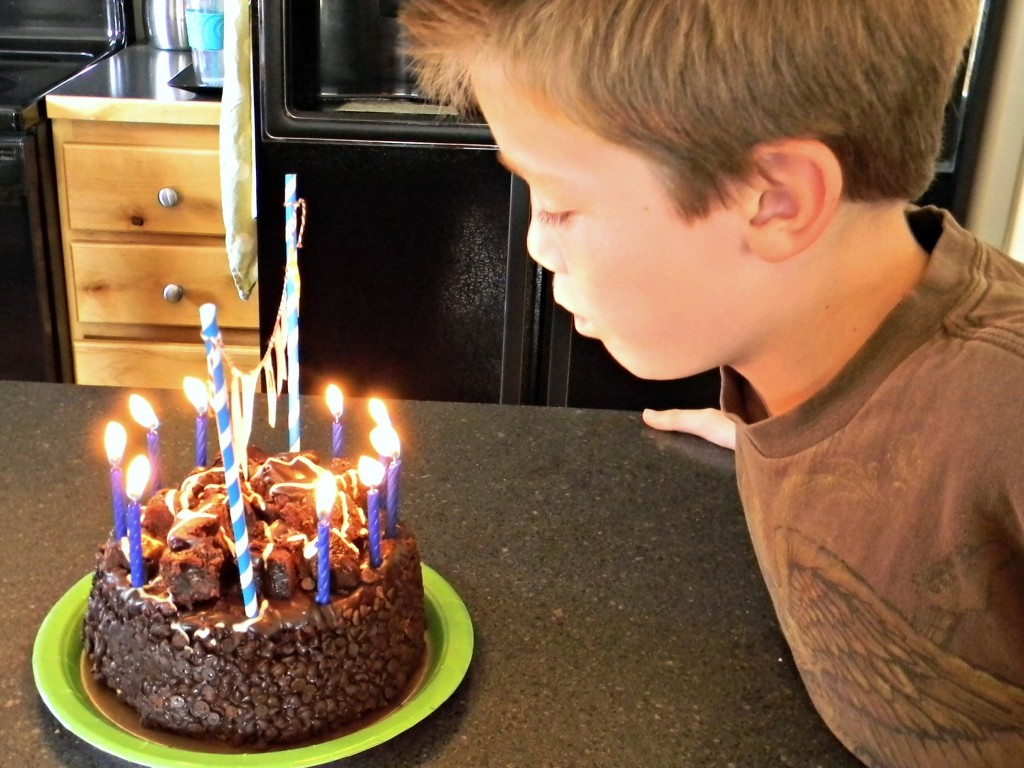 Ammon woke up to this when he opened his bedroom door the morning of his birthday. I just hung them by yarn taped to the door trim. I also put a marble in each balloon to help them hang straight down. He's still having fun walking through them and making the marbles spin around in each balloon.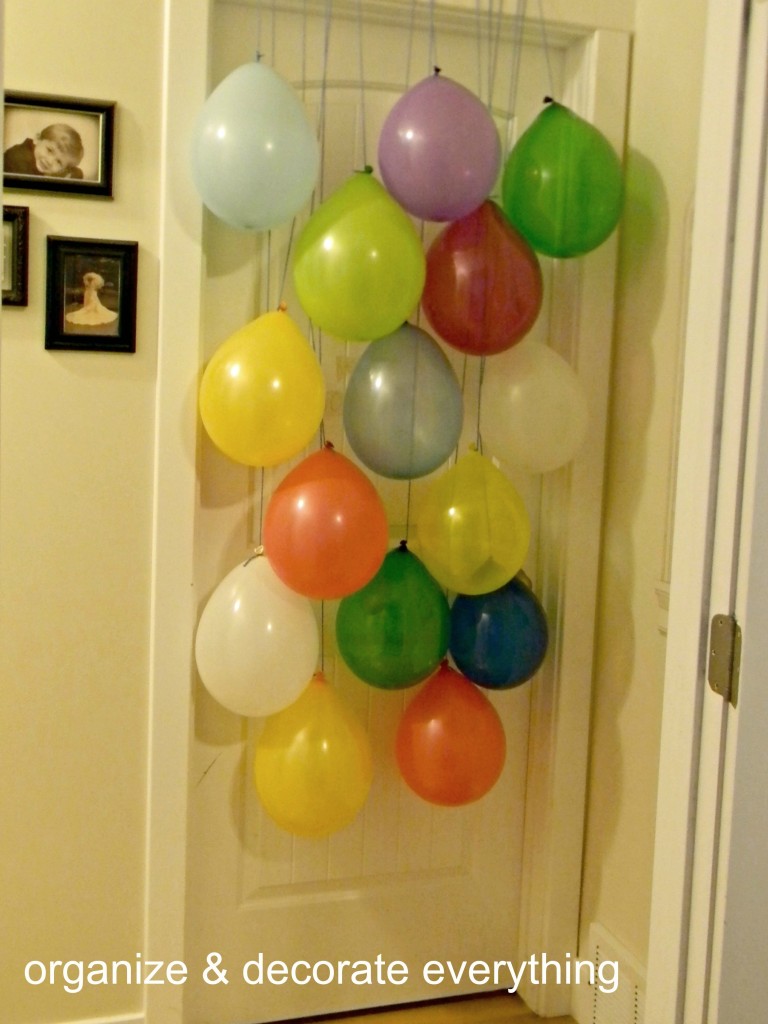 And he got another one of his favorite toys. I'm pretty sure he's addicted to Legos. I can't believe my baby is 9.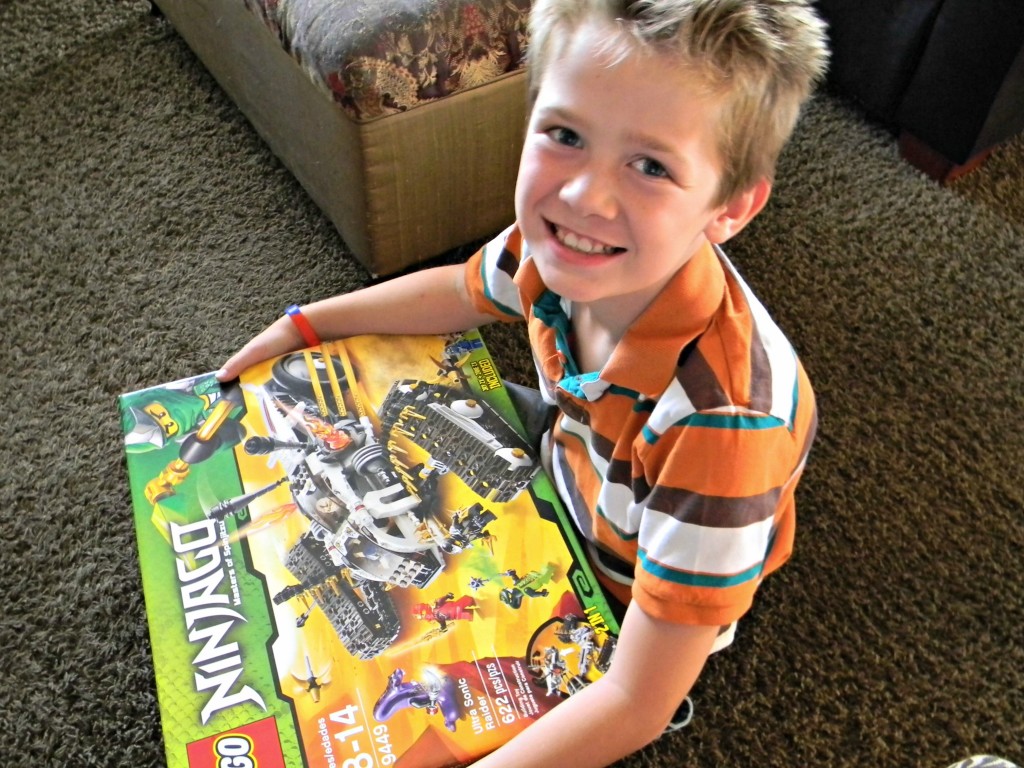 I'm linking to these awesome blog parties:
Look What I Made Link Party at Creations by Kara