I've been wanting to do this for a year. It's one of those things I've just been putting off. I love ball canning jars, especially the blue ones. The first thing you have to do to make the Ball jar lights, is take out the glass seal.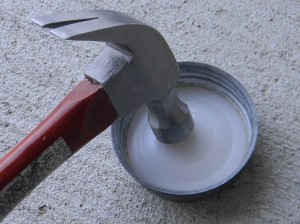 So I took the hammer and busted up the seal to get it out. Make sure to do this on a hard surface.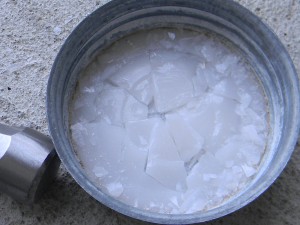 Once the seal was out, I marked the center of the lid.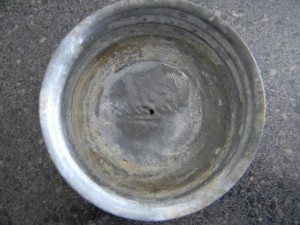 And used the drill bit and a hammer to poke a hole where the mark was.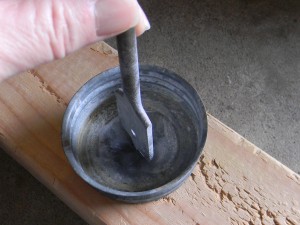 Then we started drilling. Hubby started drilling slowly while I held it in place. I used gloves while holding it, so I didn't get metal shavings in my fingers.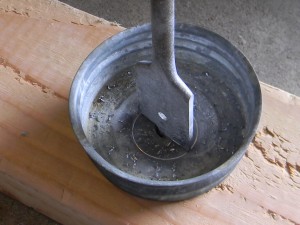 It only took a few seconds since the lid is so thin.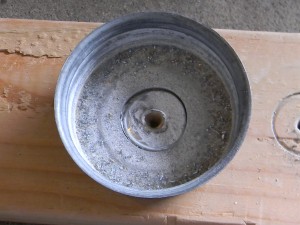 I bought 2 recessed light converters years ago from Lowe's (I think). I attached the jar lid using the converter parts.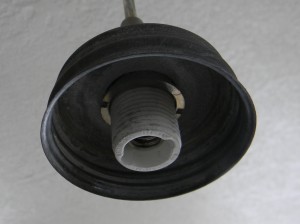 This is what the shade originally looked like. Doesn't go at all with my new decor ideas.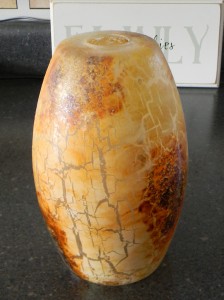 I thought these little round bulbs would look the best with the ball jar lights.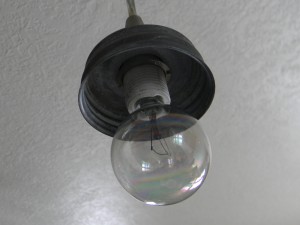 Then I just screwed the jar onto the lid.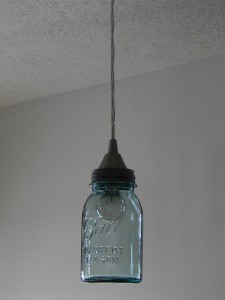 I love how it looks.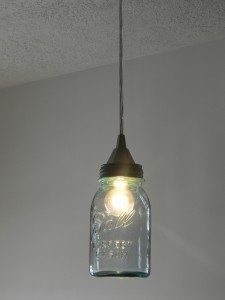 I made one for over the sink too.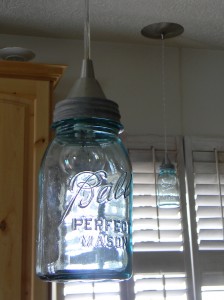 I know these have been done all over the place, but it's something I've been wanting to do forever and I'm glad I finally did. I'm so happy with how they look in my kitchen.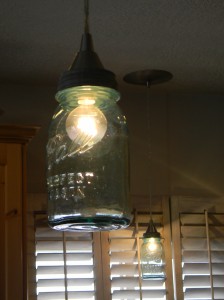 And a side note: I've always wondered how high lights should be hung over an island. It seems like the consensus is 6′, so that's how high I made mine (just in case you were wondering).