Are you sitting down? My elementary kids (my 2 youngest boys) start school tomorrow. I'm still stewing over it. July 24th is a holiday in Utah, so my thought is that they could at least wait until after the 24th. What makes matters worse for me is that they're out of school on the 23rd for the holiday and the kids have early out the rest of the week, so they're actually only attending school 1 1/2 days the first week of school. What a waste! Plus my Jr. High and High School kids (my youngest girls) don't start school until August. Okay, I think I'm done venting now (but I'm not done stewing).
Anyway, I wanted to make the boys something small for going back to school. I'm not excited, but they actually are. Ammon's excited to be in 1st grade and meet his new teachers and friends. I think Zach's ready too, most of his friends at school don't live in our neighborhood. Here's a picture of the Survival Kit letter (you can click on it to make it larger). It's a combination of other letters or tags I've seen.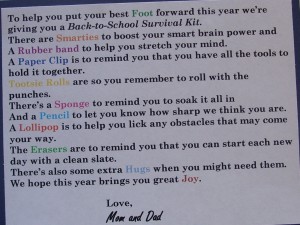 I gathered all the supplies for each kit and placed them in a clear bag. The rubber band is missing from this picture.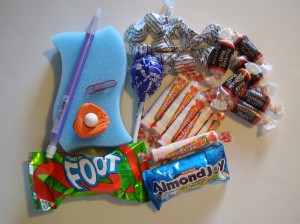 Then I trimmed the letter and backed it with cardstock.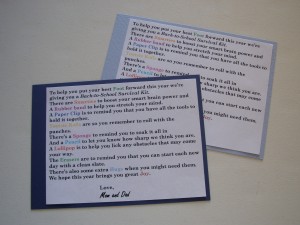 Punched a hole in the letter and attached it to the bag with a ribbon. You can see the boys new backpacks in the background. Ammon picked Bakugan and Zach picked a Rock 'n Roll/Skull one. Whatever.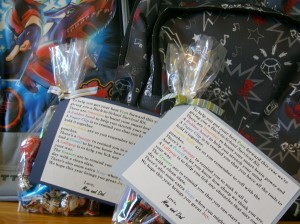 I took just the boys shopping for school clothes, shoes and backpacks. I don't buy a lot since it's still Summer, but they got 2 shirts, shorts, shoes and socks each.
Zachary's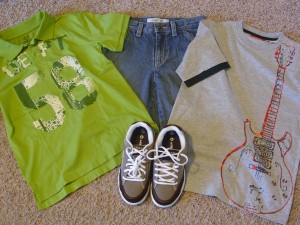 Ammon's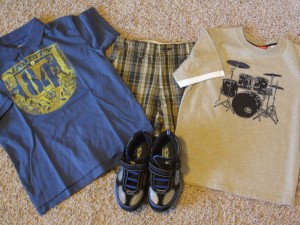 Then hubby decided we needed to go out to dinner too. Before our food came we had some fun with the mustache Ammon got out of a machine at one of the stores. I think people thought we were crazy.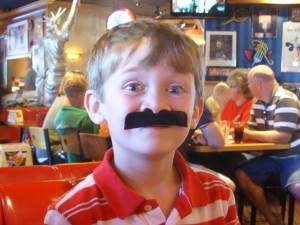 Love Zach's eyebrows.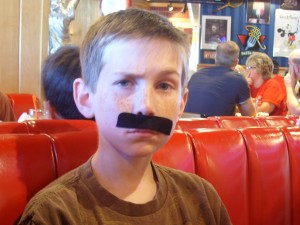 Amanda's trying to keep it on with her lips. It wasn't very sticky anymore.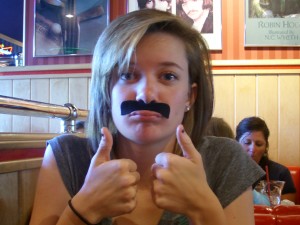 This is so not a good picture even without the mustache. I blame it on lighting.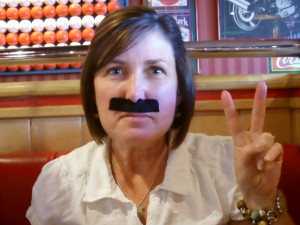 I'm not sure what that look is. I'm not sure I want to know.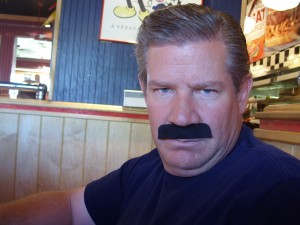 The kids got shakes too and brought most of it home.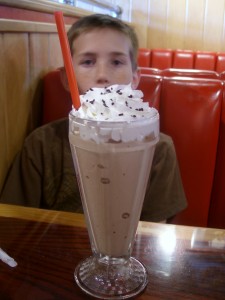 It's time for school. Ready or not. Not!