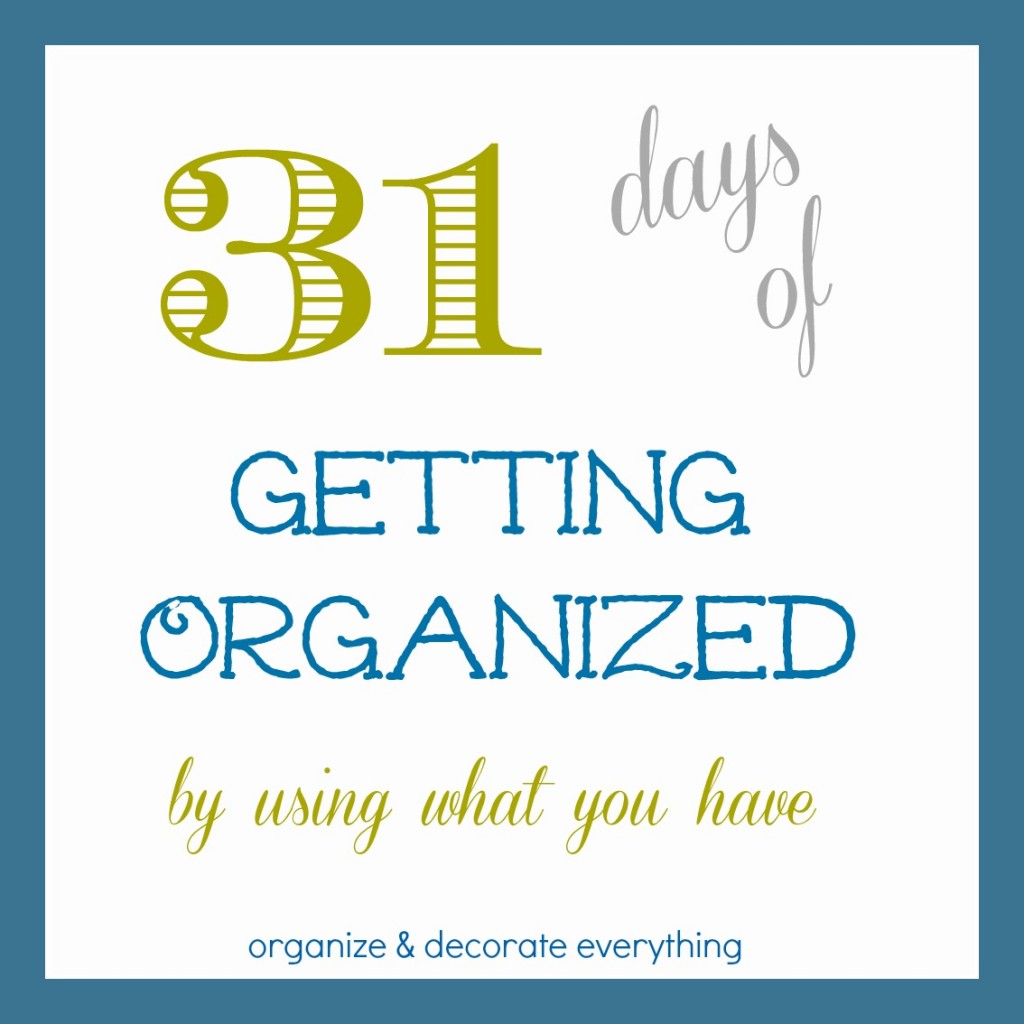 Welcome to Day 6 of 31 Days of Getting Organized by Using What You Have.
Let me start with a disclaimer: I don't recommend using glass jars in kids room unless they are over a certain age and you feel it's not a safety hazard. My youngest is 10 years old so I feel comfortable with him using glass jars as storage.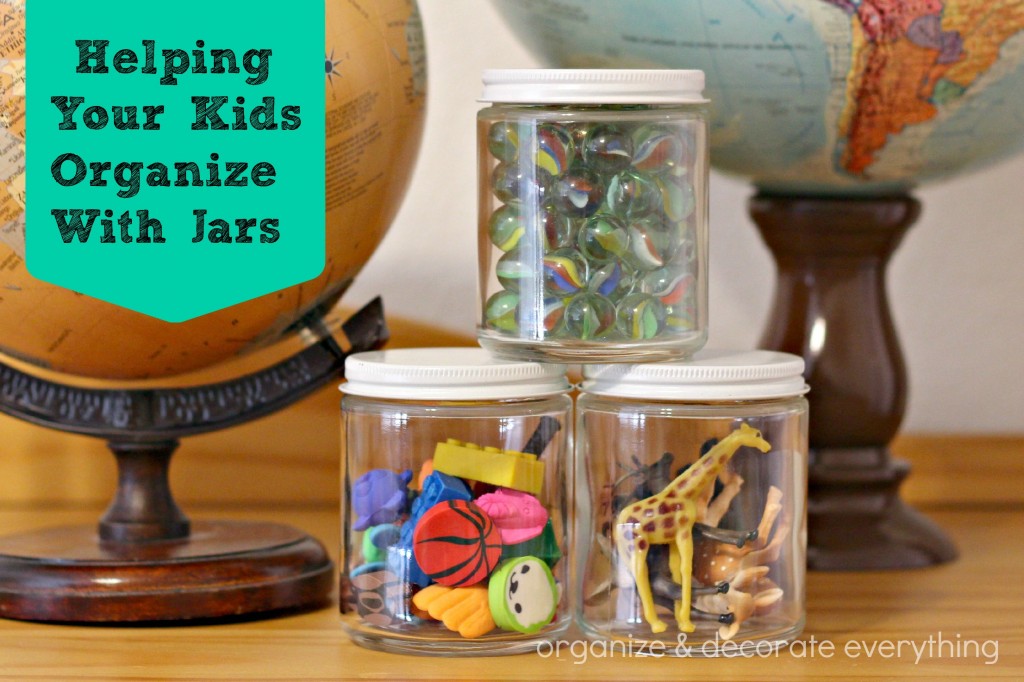 He uses them to hold everything from erasers to marbles. They look great stacked on the dresser or can be tucked away in a tote but still keep everything organized.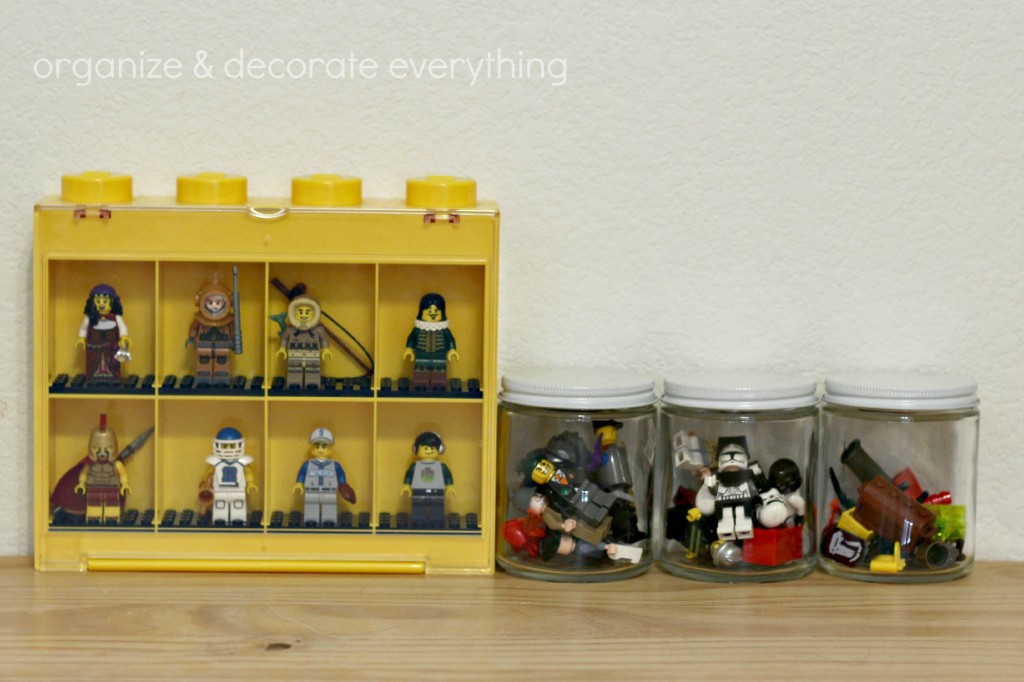 Little jelly jars are perfect for Lego people and other small pieces your kiddo doesn't want to get lost in the sea of Legos.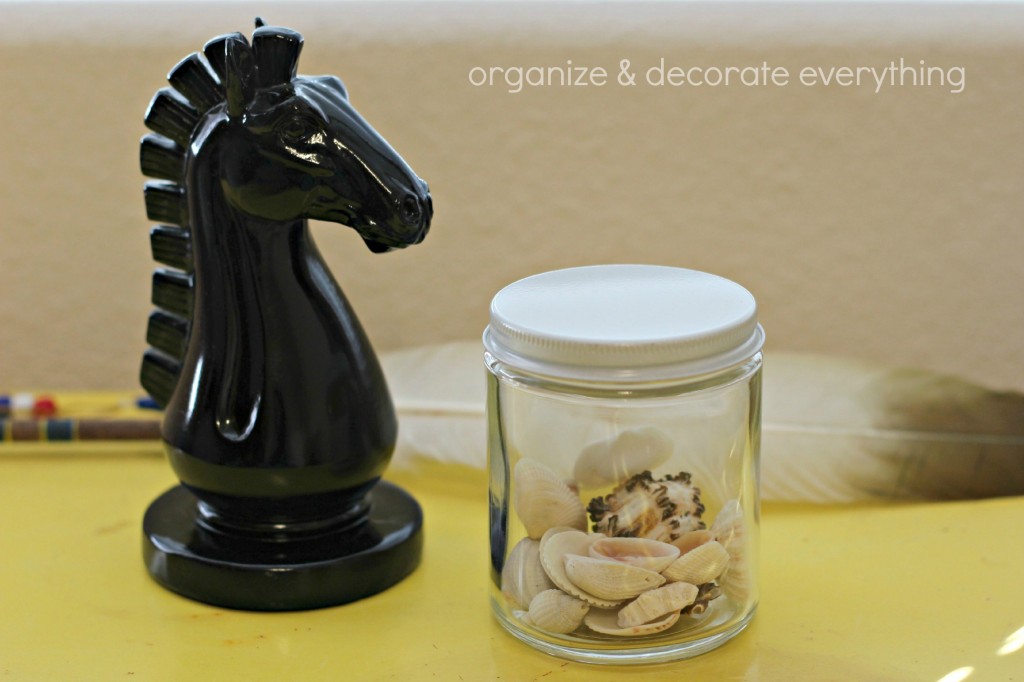 Jars are also perfect to hold all their little collections: shells, rocks, arrowheads, coins, stamps, etc.
Here are a few more ideas for helping your kids get organized with jars: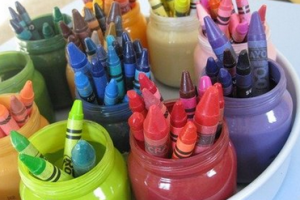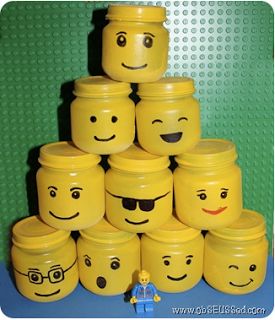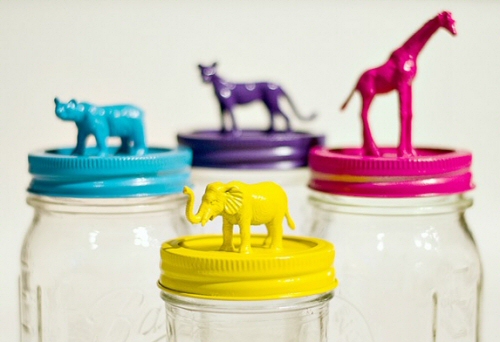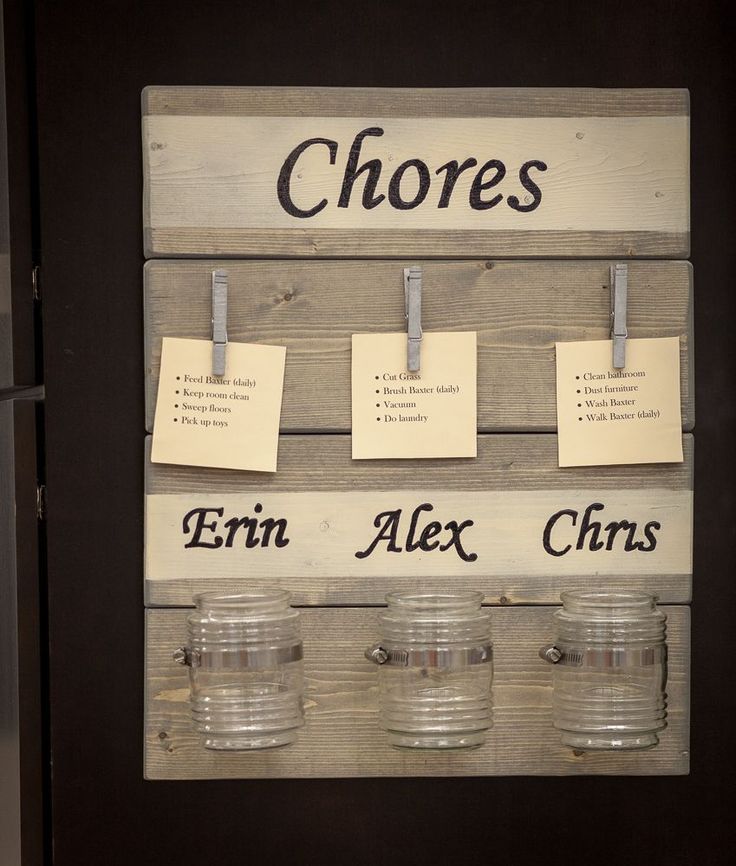 Small jars seem to be the favorite for kids things so grab some baby food or small jelly jars and let your kids fill them with their treasures.
See you tomorrow for the next post in the series 31 Days of Getting Organized by Using What You Have: More Organizing With Jars
P.S. This will be the last day of organizing with jars.