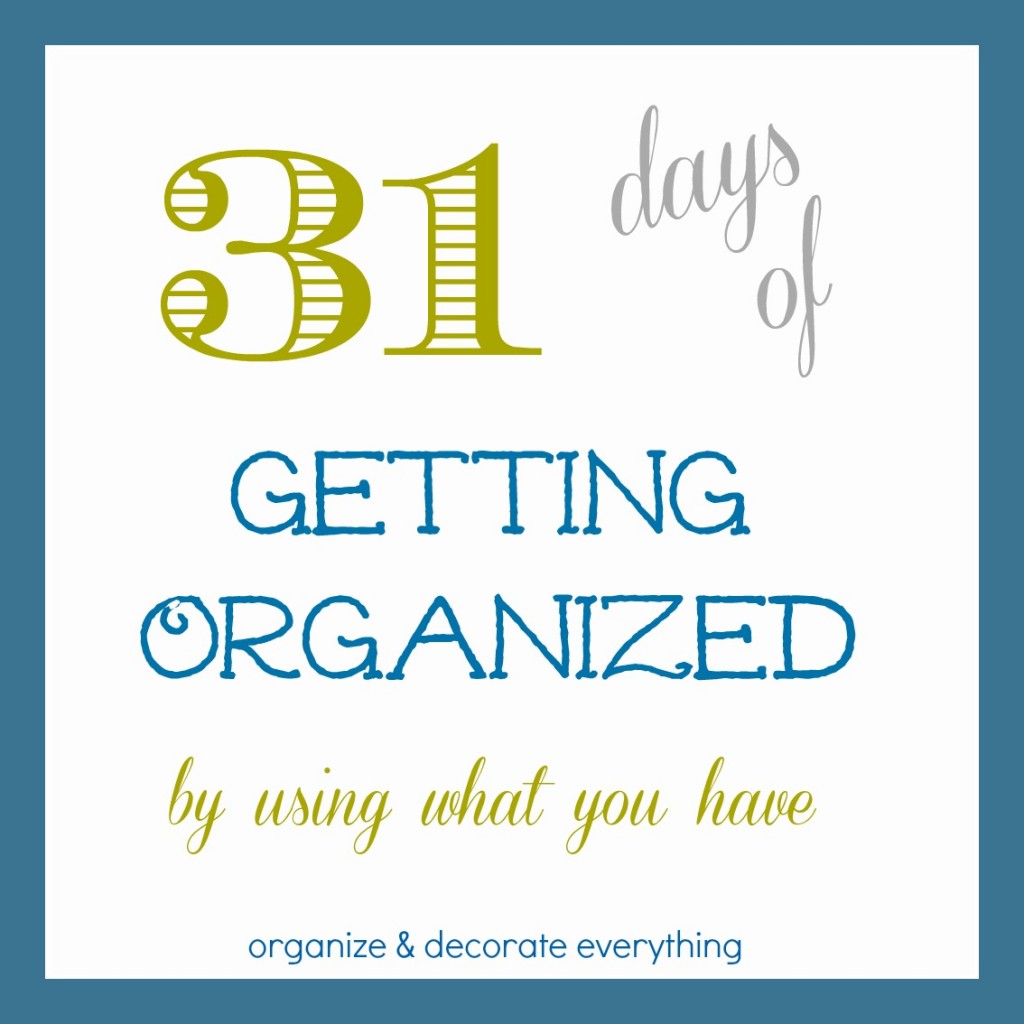 Welcome to Day 5 of 31 Days of Getting Organized by Using What You Have .
I'm so happy you're here, especially on the weekend. I promise this will be a quick one. We only have 2 more days left of jars and then we'll be moving on to other useful organizing items. Jars are perfect for the desk top or on a shelf in the office. Because they're clear, they minimize the look of clutter.
I love jars that are a little different and have some texture to them, like the one holding my pens. When I received the jelly from a friend I couldn't wait to eat it all so I could use the jar.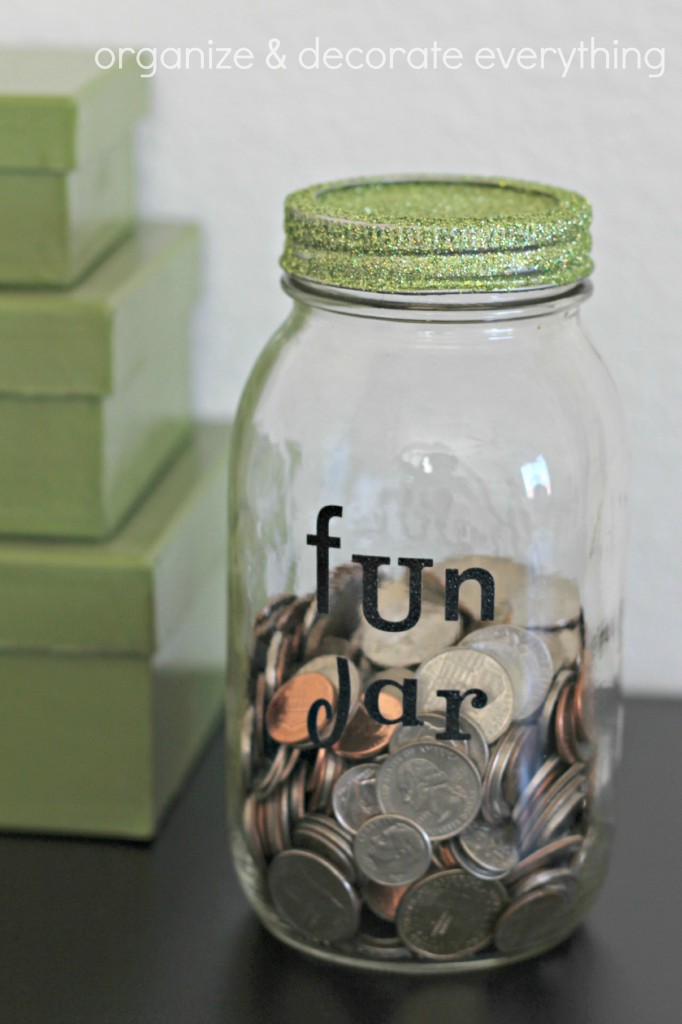 You don't have to have boring jars. It's easy to add a little color and bling to any jar by adding glitter to the lid and ring. I'll have a quick tutorial at the end of this post.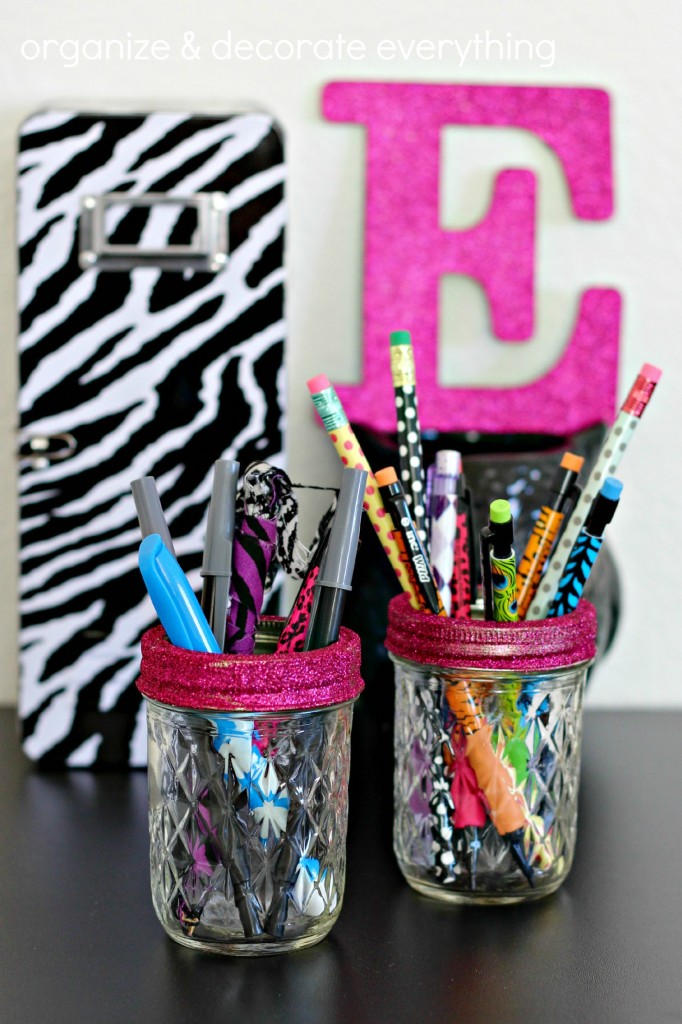 I also added glitter to Emilee's jar rings. You could also add color by using ribbon, washi tape, yarn or baker's twine. I love these little jelly jars.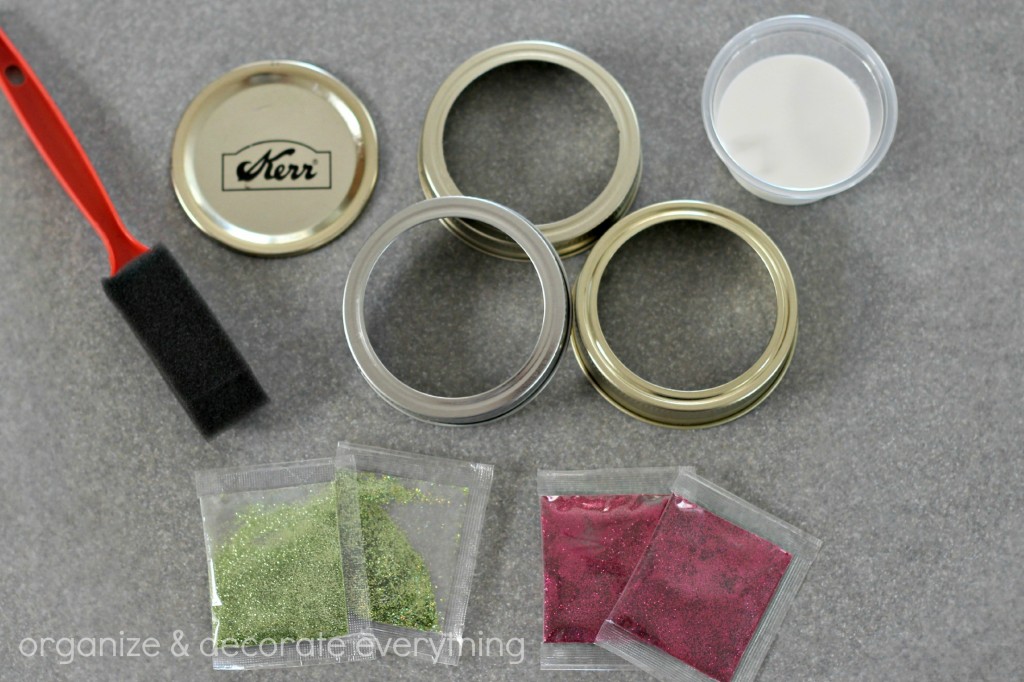 The lids and rings don't have to all match if you're going to paint or cover them in glitter.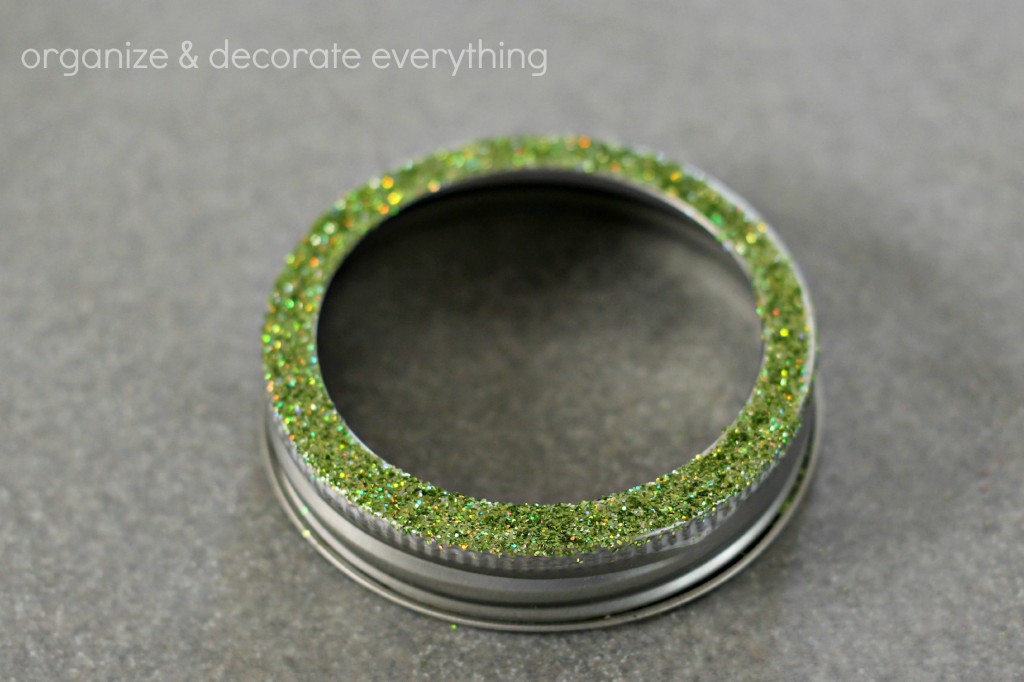 I glittered the ring in sections. Brush the top of the ring with mod podge then sprinkle glitter over top. Shake off the excess glitter. Do the same with the lid.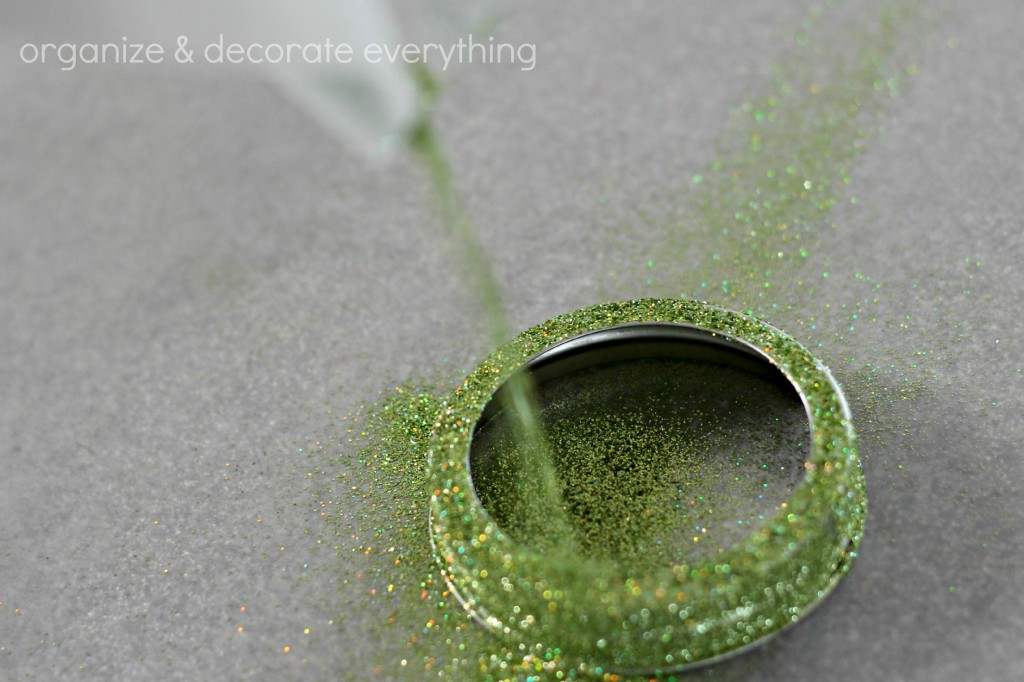 Brush mod podge on one half of the ring and sprinkle with glitter then do the same with the other side. If you try to do it all at one time it tends to dry too fast and you don't get very good coverage. Do this over wax paper so you can put the glitter back in a bag or small container. Glitter goes a long way.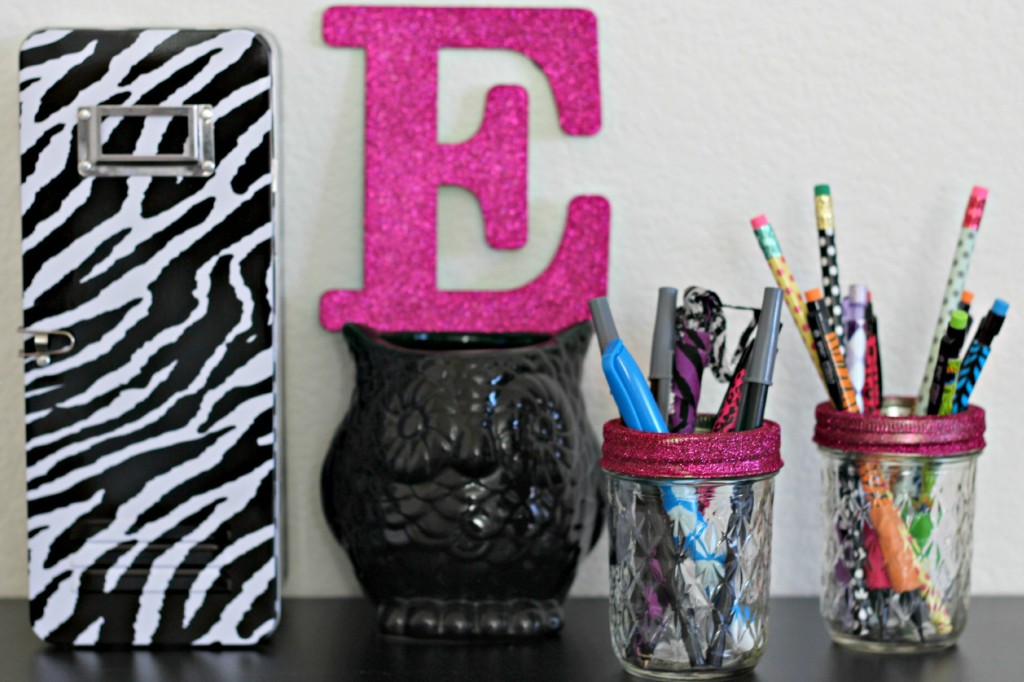 What could be better than glass and glitter?
Here are a few more ideas for organizing with jars in the office: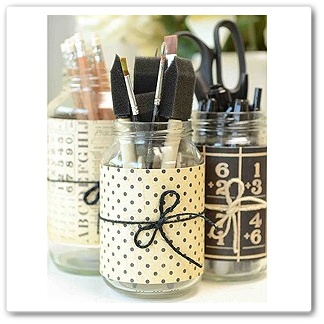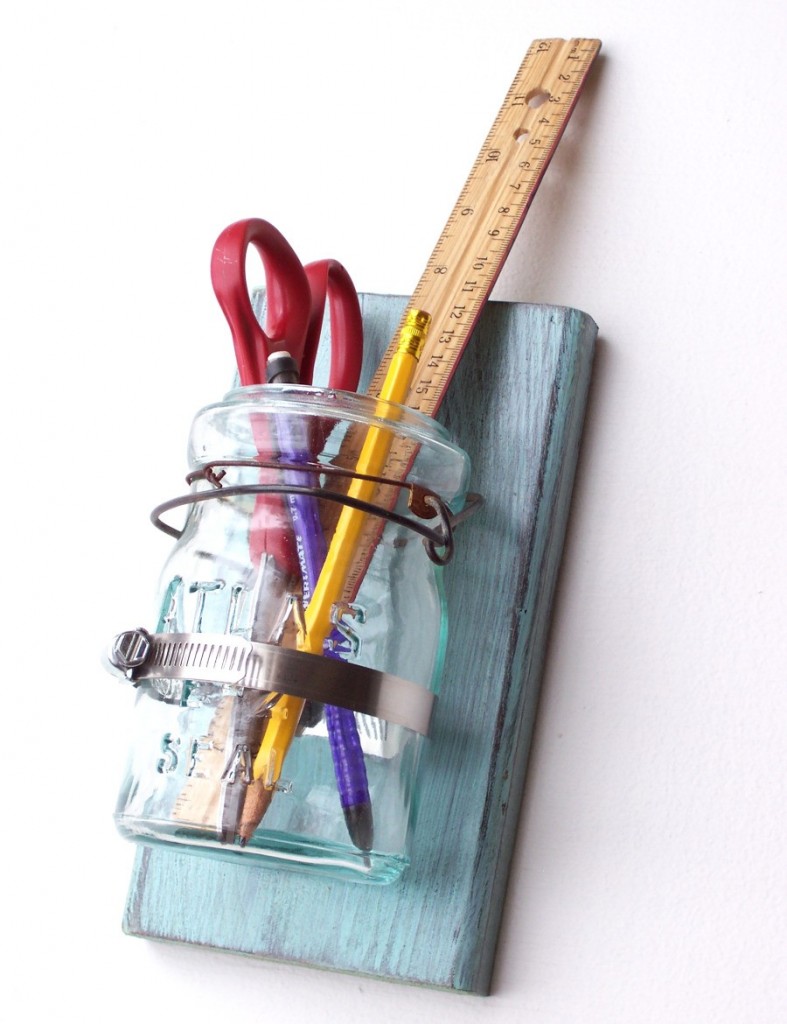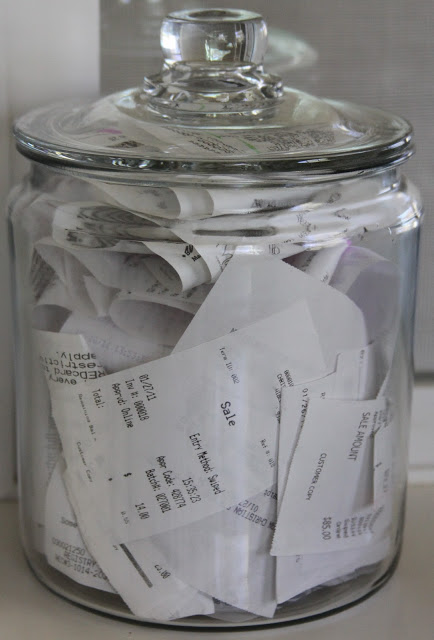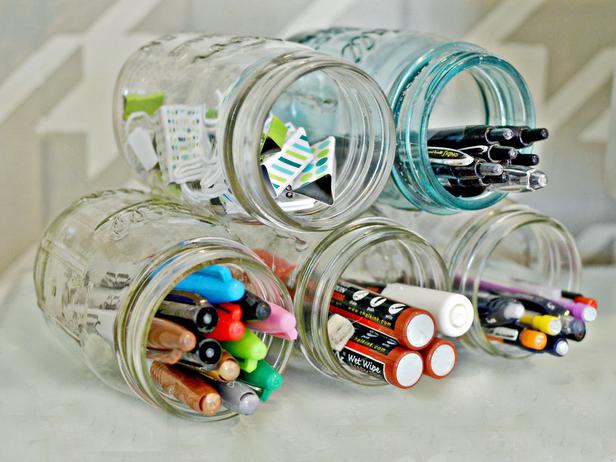 Grab a jar or two and get your desk or office area organized. The really small canning or baby food jars work perfect for small supplies like paper clips, rubber bands, push pins, staples, etc.
See you tomorrow for the next post in the series 31 Days of Getting Organized by Using What You Have: Jars for Kids