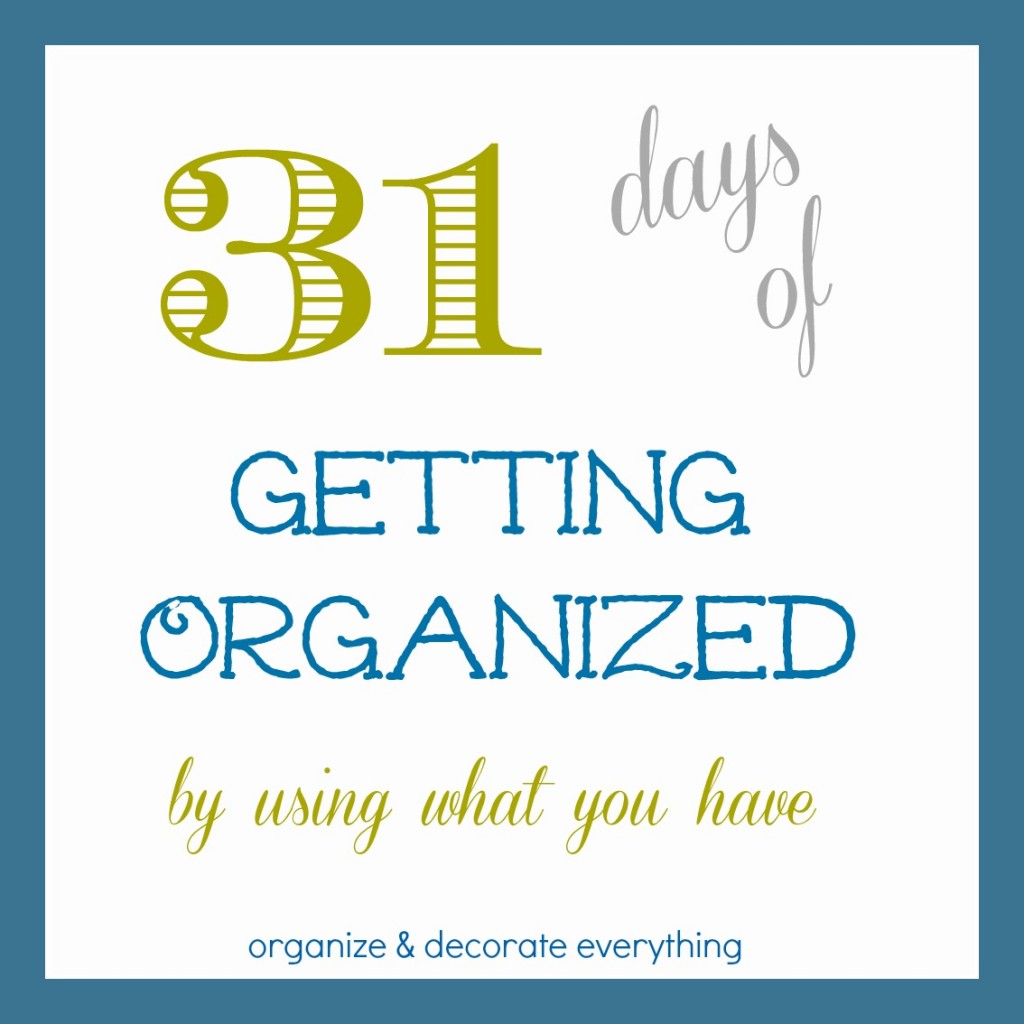 Welcome to Day 4 of 31 Days of Getting Organized by Using What You Have.
I promise this whole organizing series is not going to be about using glass jars but there are so many organizing options using them that I just have to share these great ideas. Today I'm going to be sharing ways to use them in the kitchen.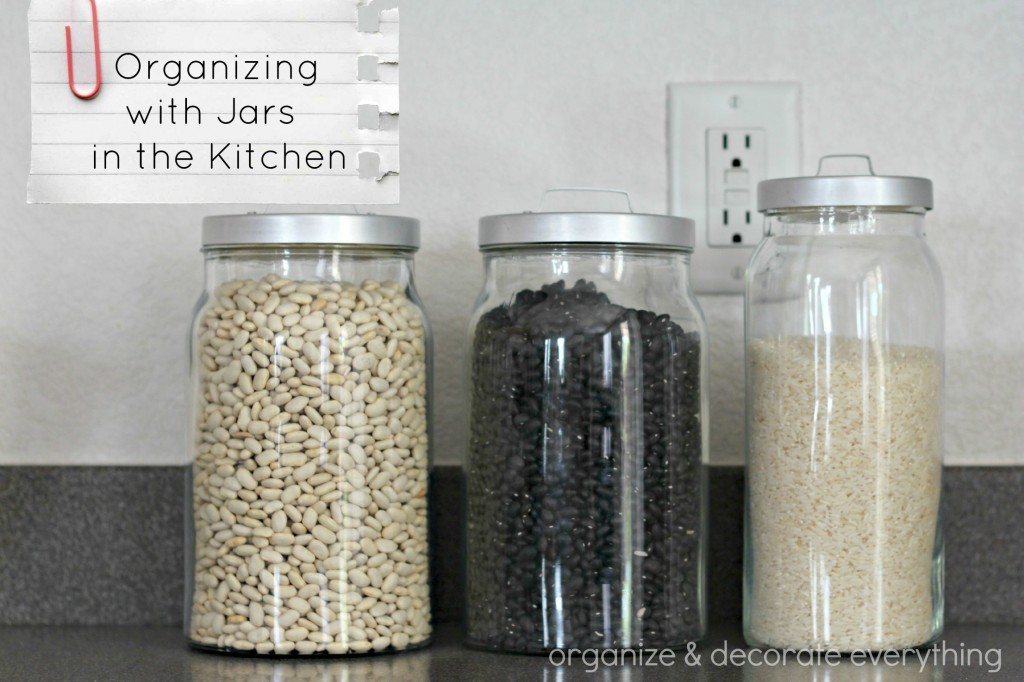 My pantry is small and I don't have extra storage in this house so sometimes it's just easier to display the things you use often. Like I said before, everything looks awesome under glass, even beans and rice on my kitchen counter.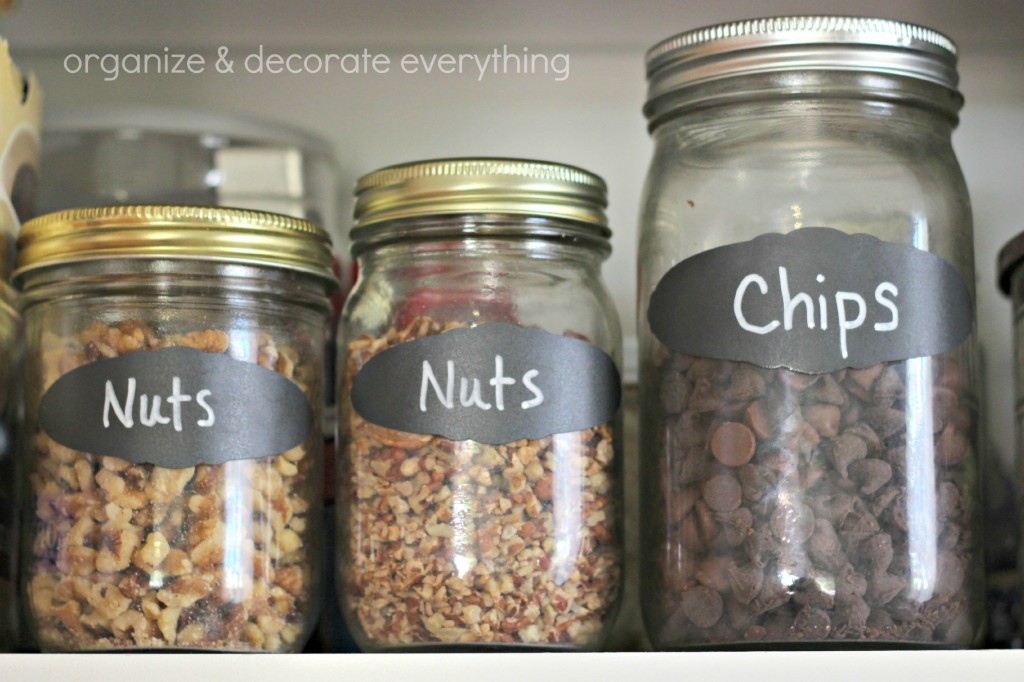 I have an issue with storing things in the bags they come in. They usually don't stay closed, make a mess and don't stay fresh. It's so much easier to pour it in a jar and keep it contained. You can also stack them if you need too.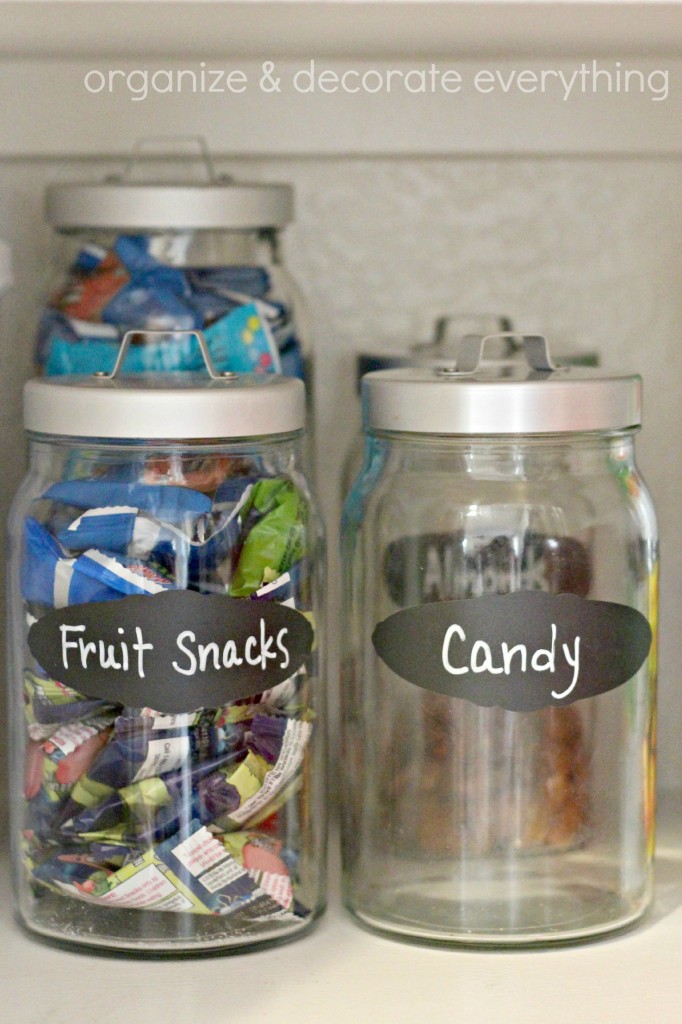 I added chalkboard labels to the jars so I can change them if the contents change. Why is the candy jar the one that's always empty? I think I need a hidden stash.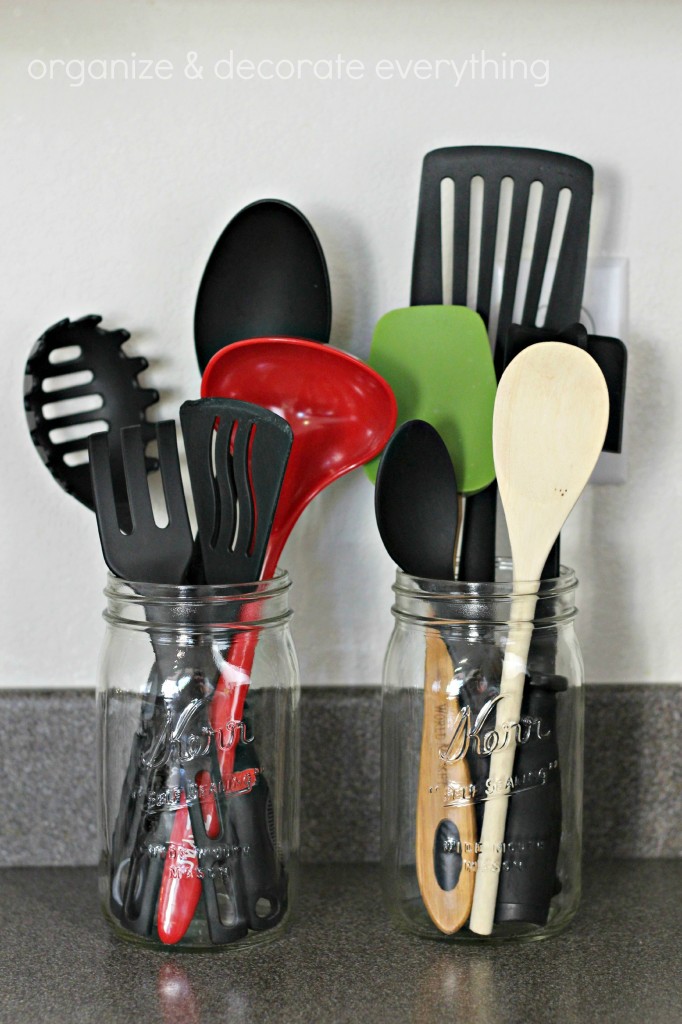 Contain your cooking utensils in jars next to the stove.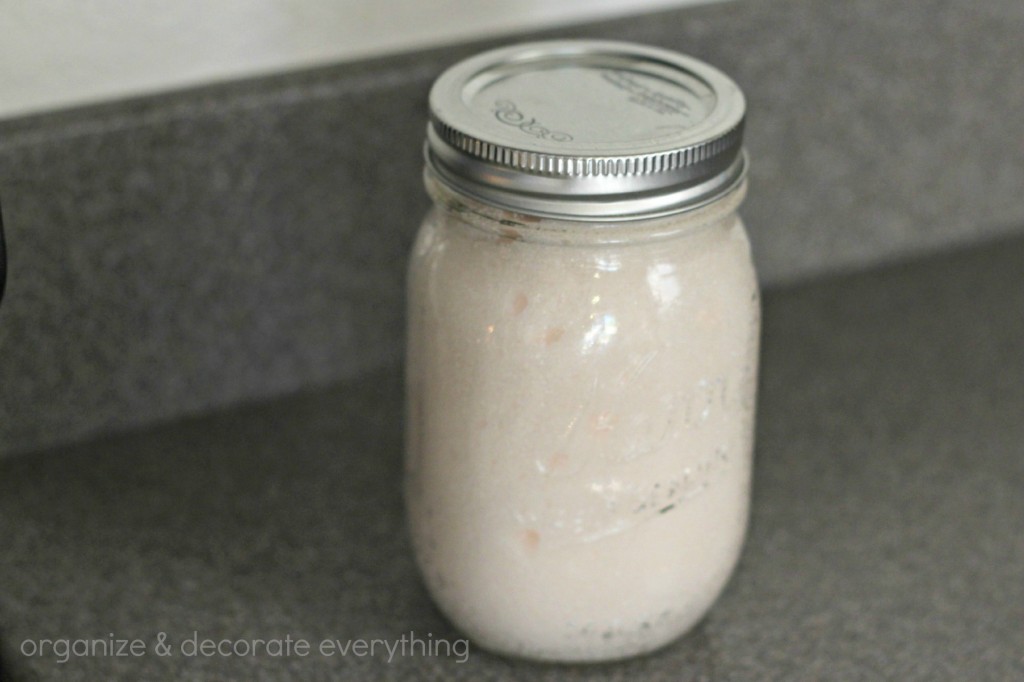 Have a jar of homemade hand scrub next to the sink for a quick clean-up after gardening or working on the car.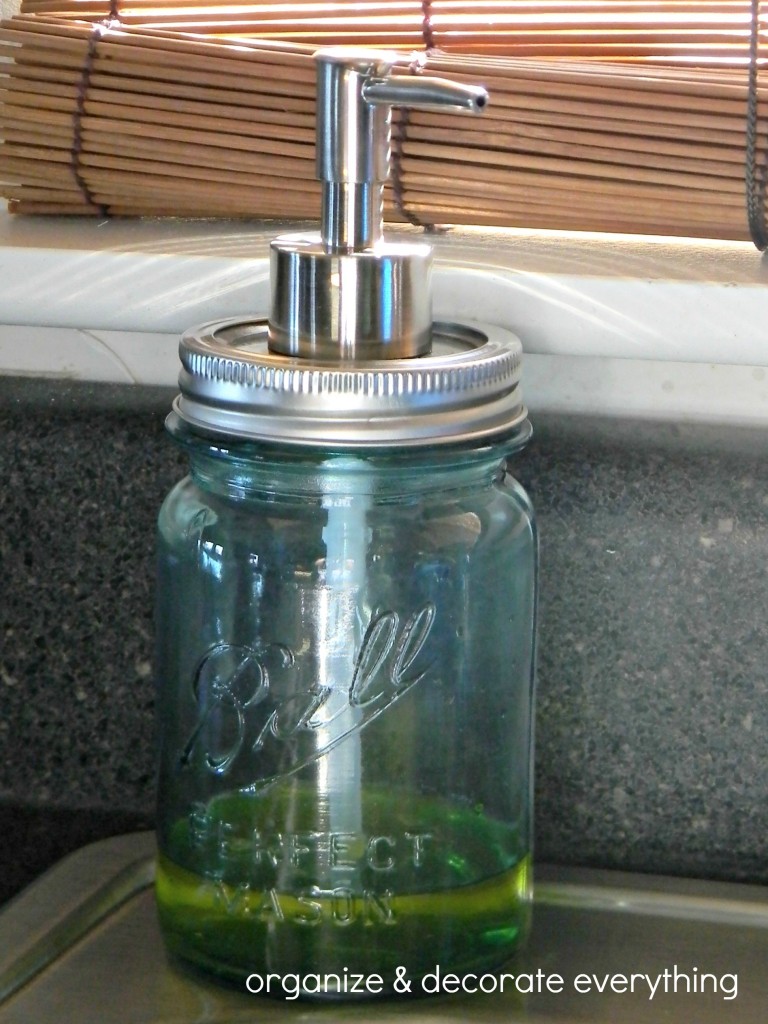 Make an awesome soap dispenser out of a mason jar. Check out how I made it in this post.
Here are a few more ideas for organizing with jars in the kitchen: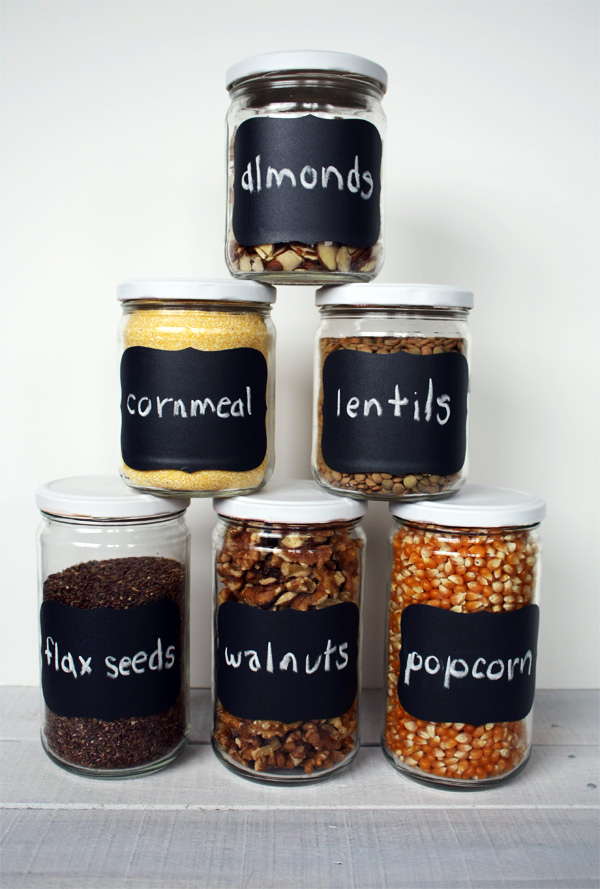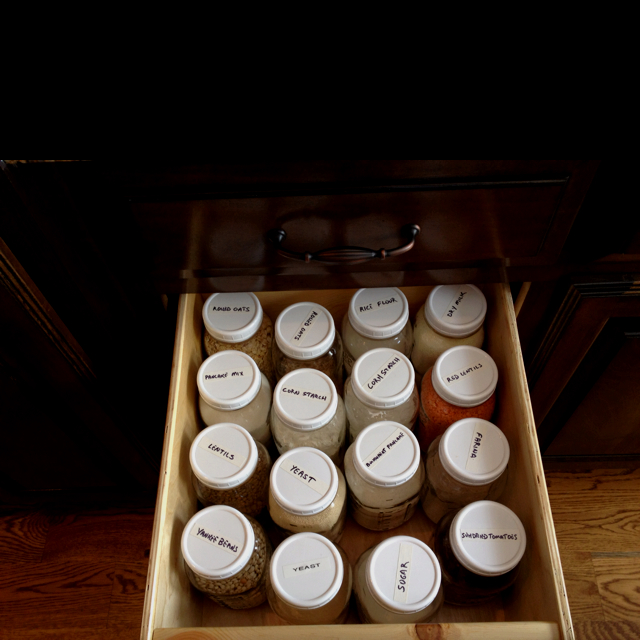 Unknown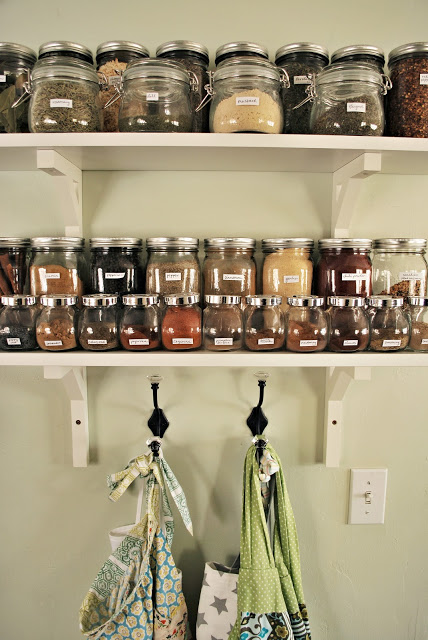 Save those empty jars and use them back in the kitchen to organize baking and cooking supplies.
See you tomorrow for the next post in the series 31 Days of Getting Organized by Using What You Have: Jars in the Office