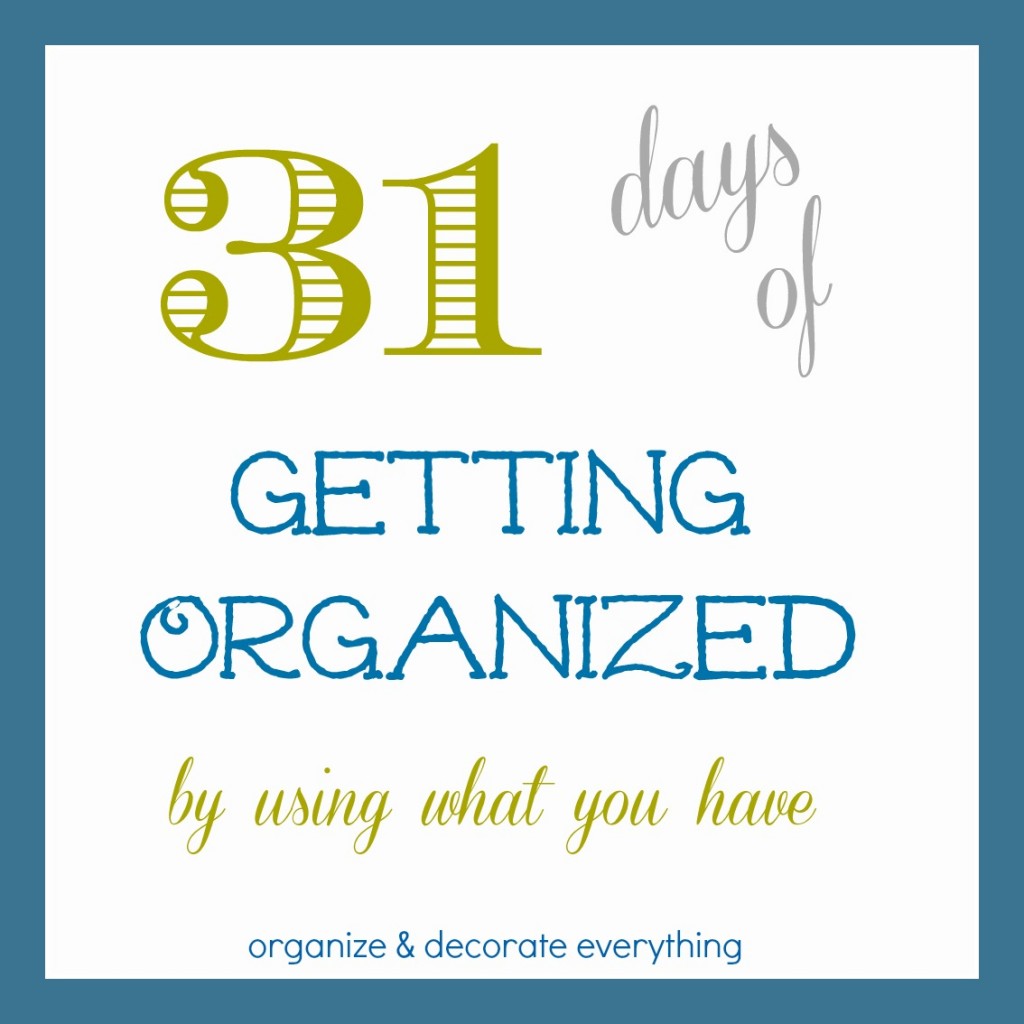 Welcome to Day 19 of 31 Days of Getting Organized By Using What You Have.
Having a bunch of little things on a counter or dresser can look messy, but put those same items on a tray and it can look beautiful and organized. Trays come in all shapes, sizes, styles and colors so it's a good bet you can find one (or several) you like.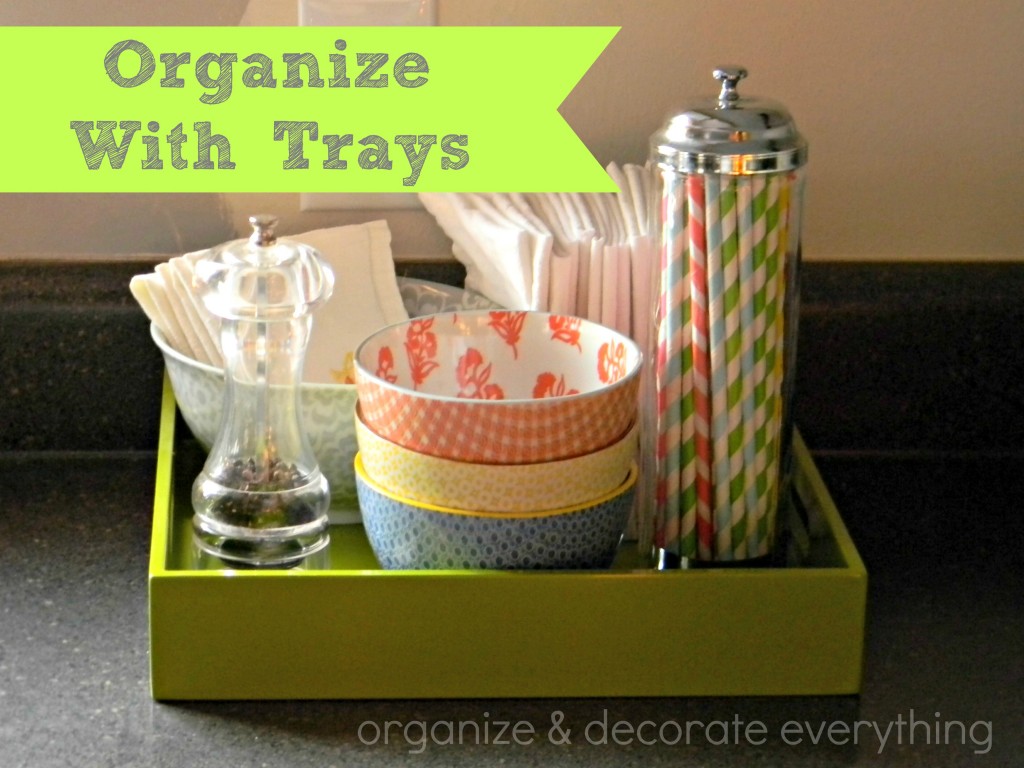 This tray on my kitchen counter holds things I need close at hand and use often, plus it's pretty. And I love the color it adds to this area of the kitchen.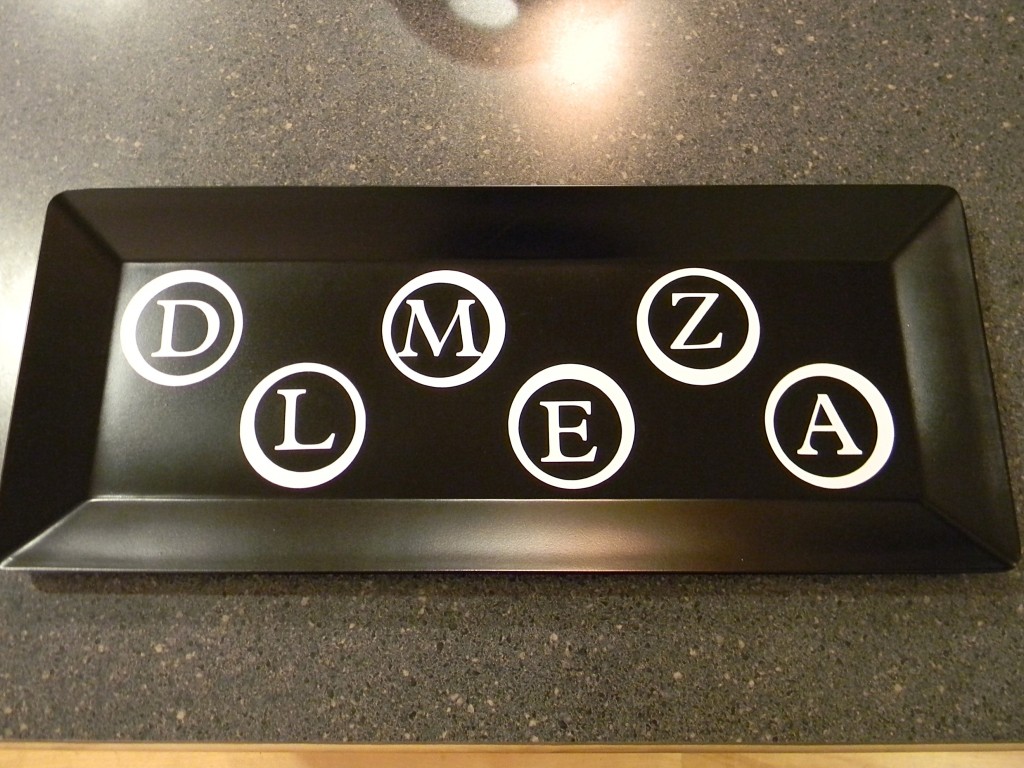 We keep our drinking cups organized on this tray next to the refrigerator. The letters are the initials of the family members living in our home right now. You can check out the tutorial here.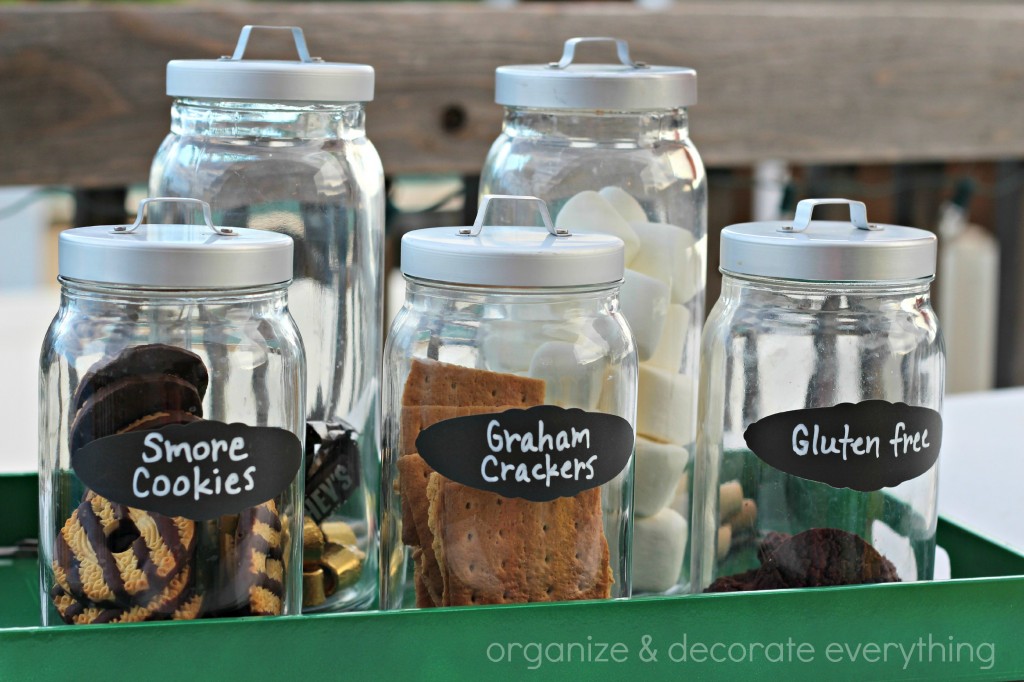 This S'more tray quickly became our favorite tray of the summer. I added jars full of s'more makings to a tray to make it convenient to carry to and from the grill. It easily stored in the pantry when not in use.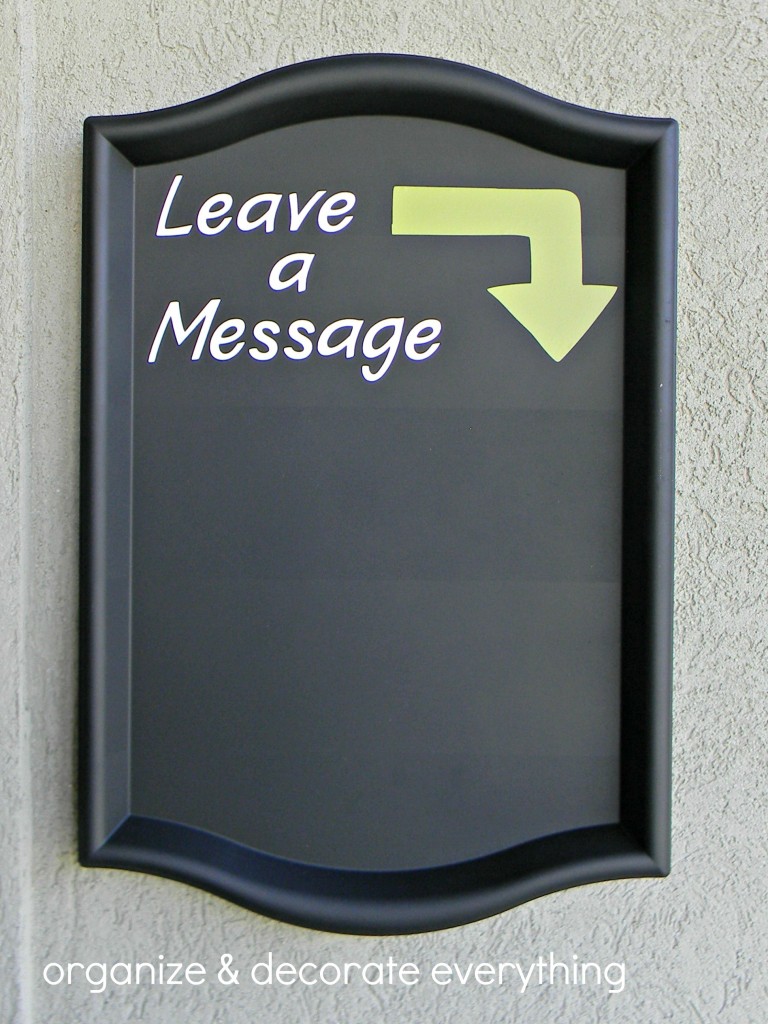 Trays can be used for more than just trays. I sprayed this one with chalkboard paint and it became a front door message center.
Here are a few more ideas on using trays to help you organize: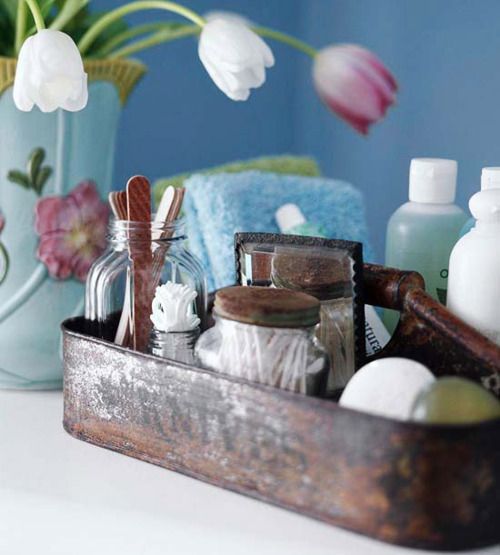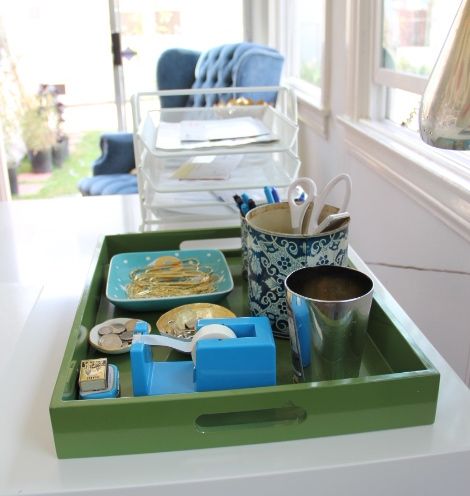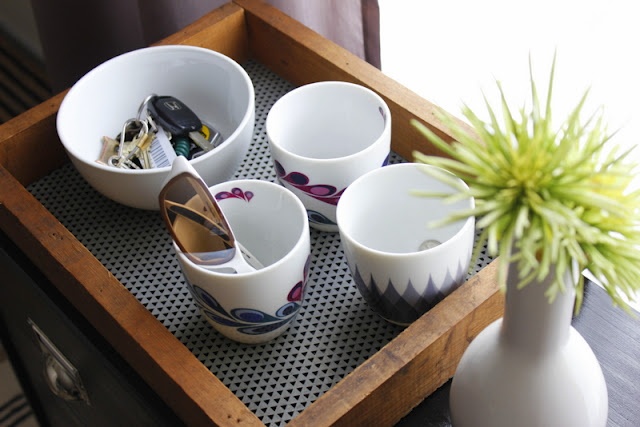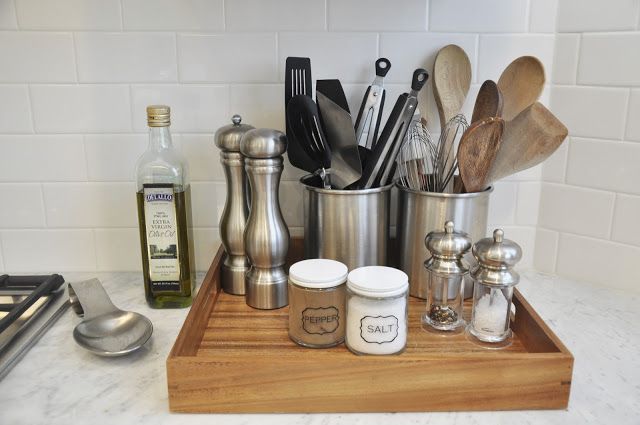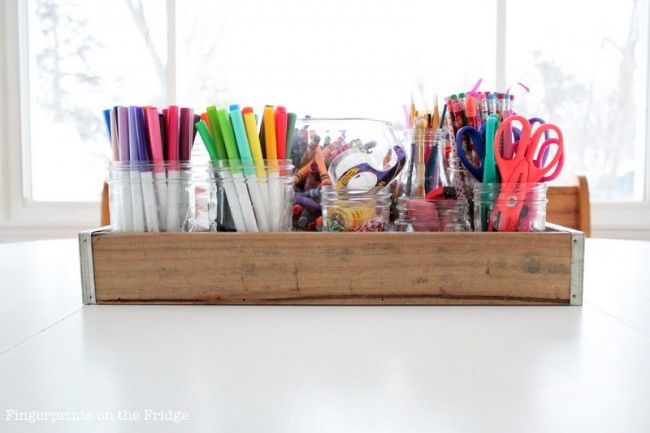 I also use a tray on my ottoman to create a flat surface so it can also be used as a table. Where do you use trays to help you organize in your home?
See you tomorrow for the next post in the series 31 Days of Getting Organized by Using What You Have: Organize With Bags