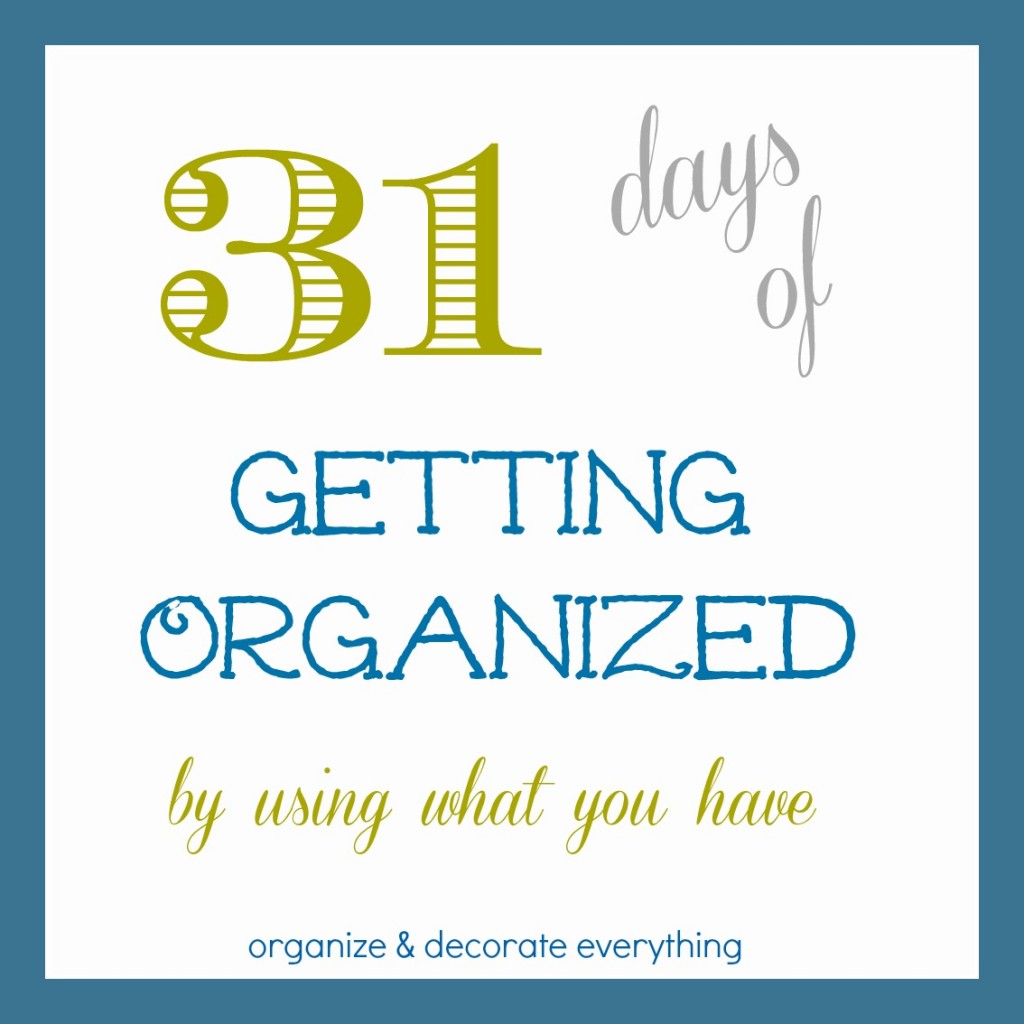 Welcome to Day 18 0f 31 Days of Getting Organized by Using What You Have.
I have a great love of clothespins. It's probably because they're cheap and very versatile. They're handy but can also be beautiful by adding glitter, paper, ink, fabric, or paint. Or just leave them natural because they're pretty awesome that way too.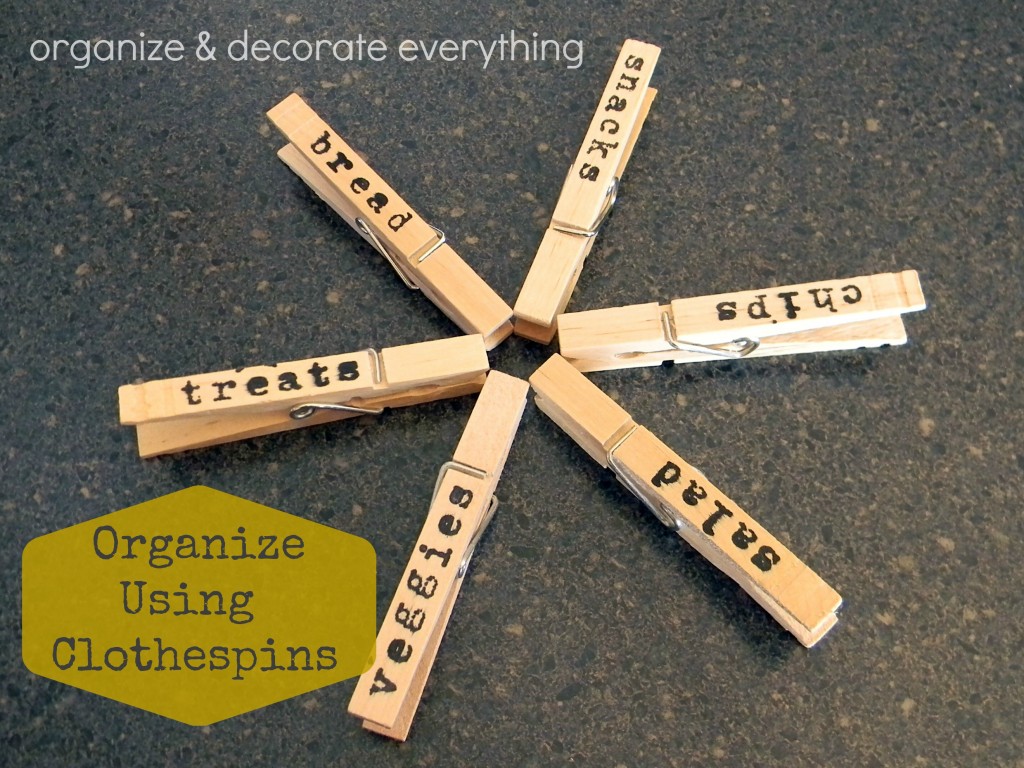 I stamped the clothespins with food names to close up the bags and keep the contents fresh. It's so much easier than twist ties and my kids actually use them.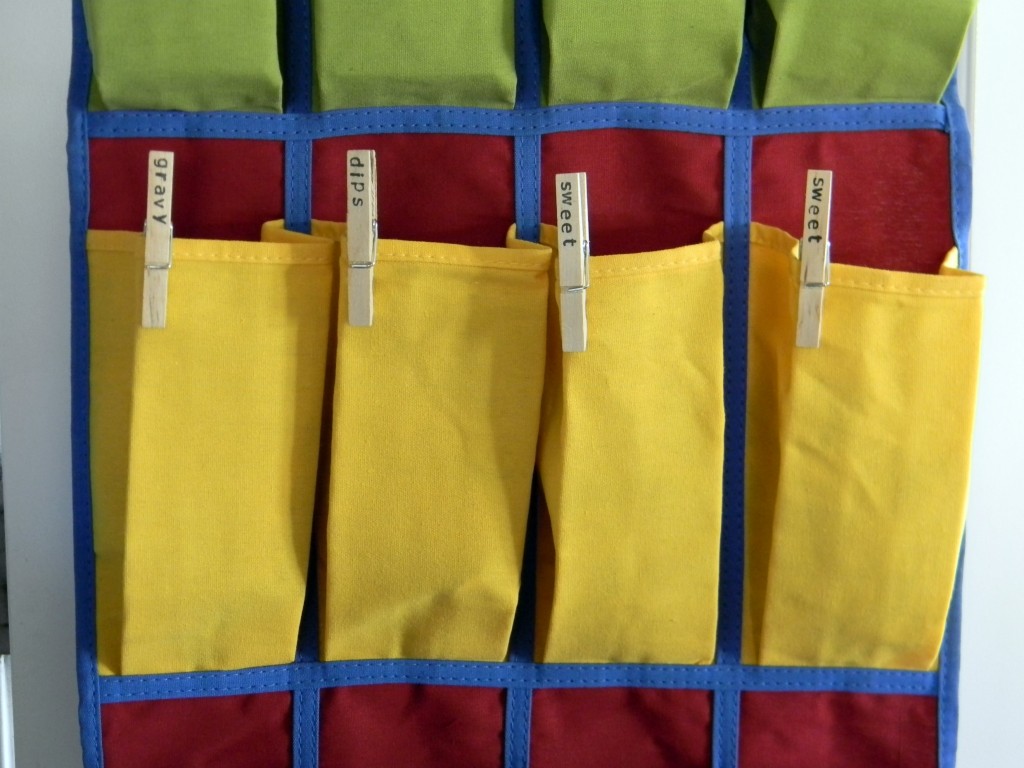 I clipped the clothespins on the pockets of an over-the-door shoe organizer to label the contents of each pocket. I hung it on the inside of the pantry door for easy access.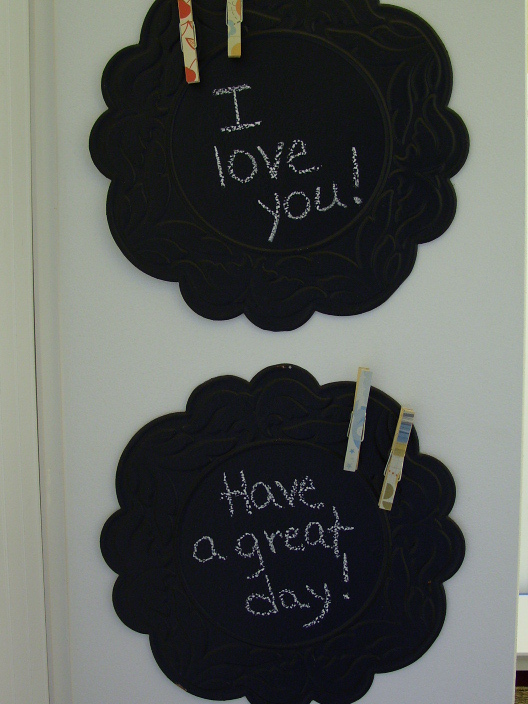 Add magnets to the back of the scrapbook paper covered clothespins and attach to a magnetic board to post important papers (and lunch money) on.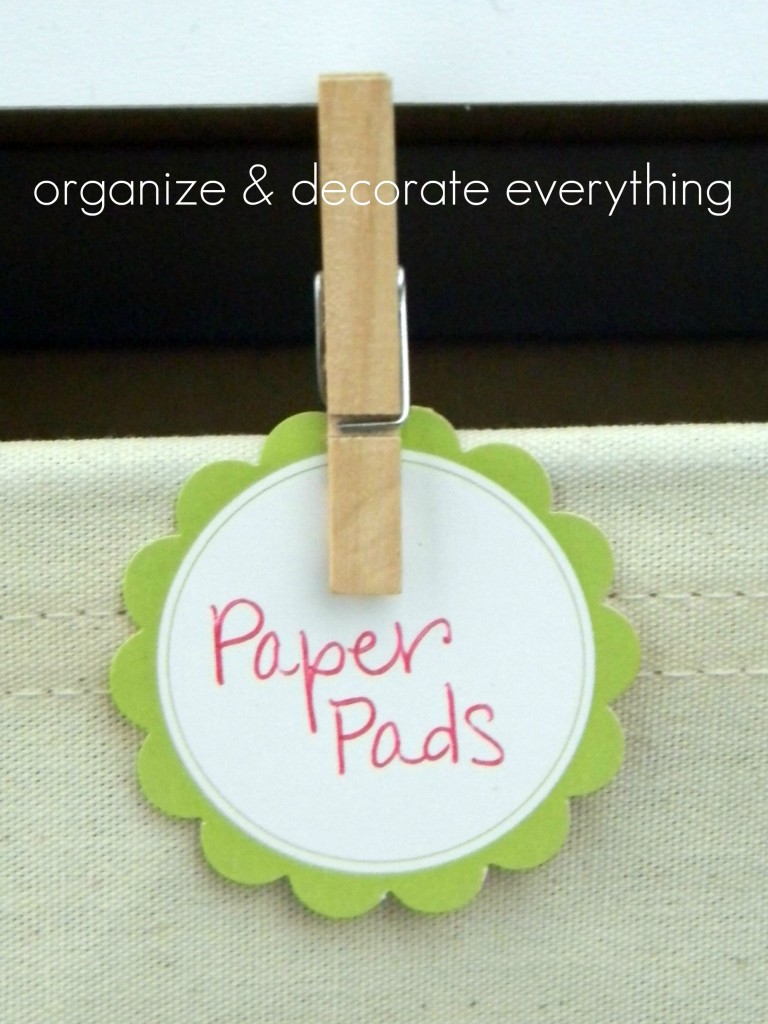 Use them to attach labels to baskets in the craft room.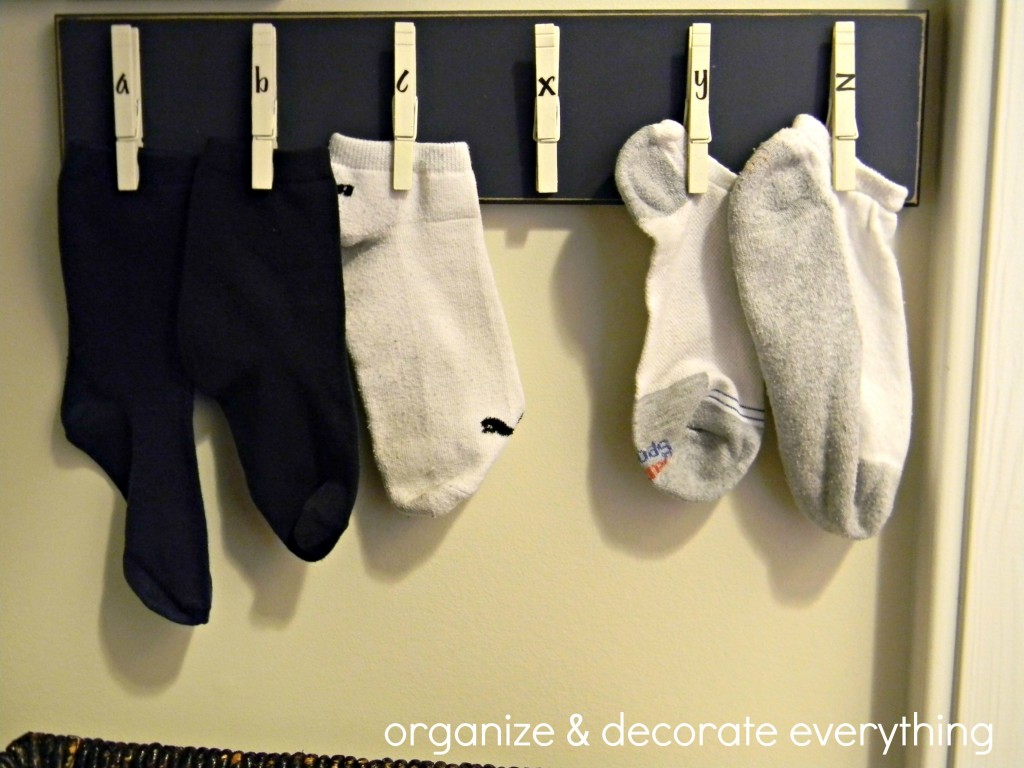 Paint clothespins and glue them to a piece of wood to hold singles of socks.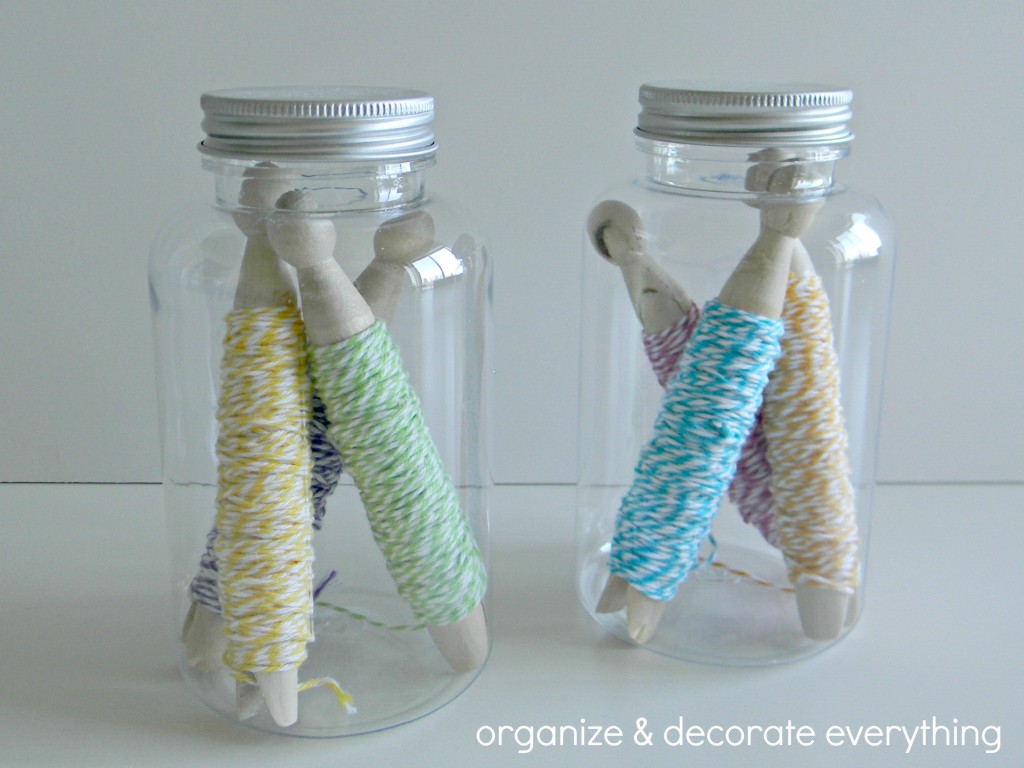 Wrap twine or ribbon around vintage clothespins to keep them organized.
Here are a few more great organizing ideas using clothespins: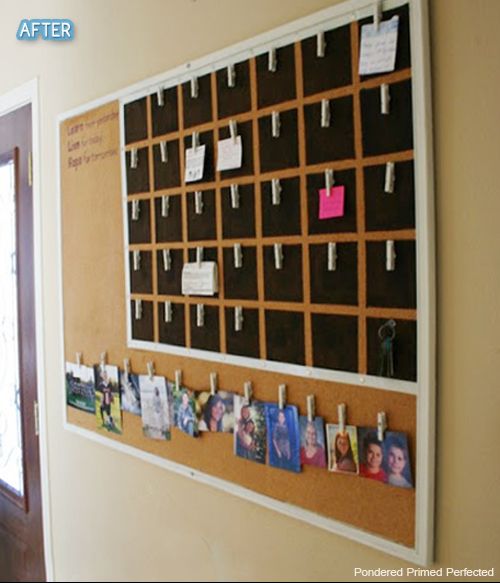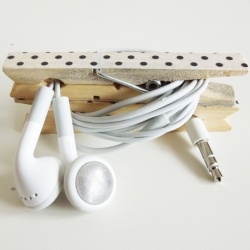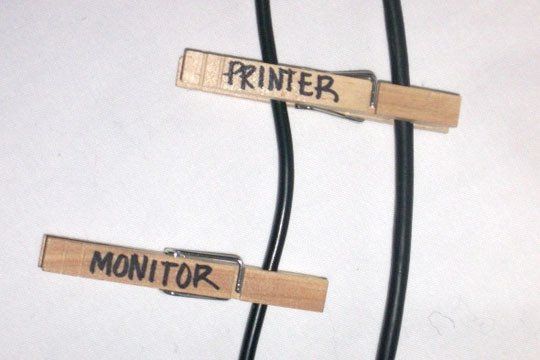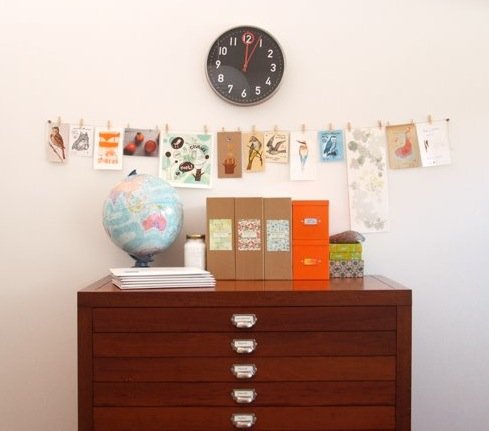 Do you love clothespins too? How have you used them to help you stay organized?
See you tomorrow for the next post in the series 31 Days of Getting Organized by Using What You Have: Organize With Trays.