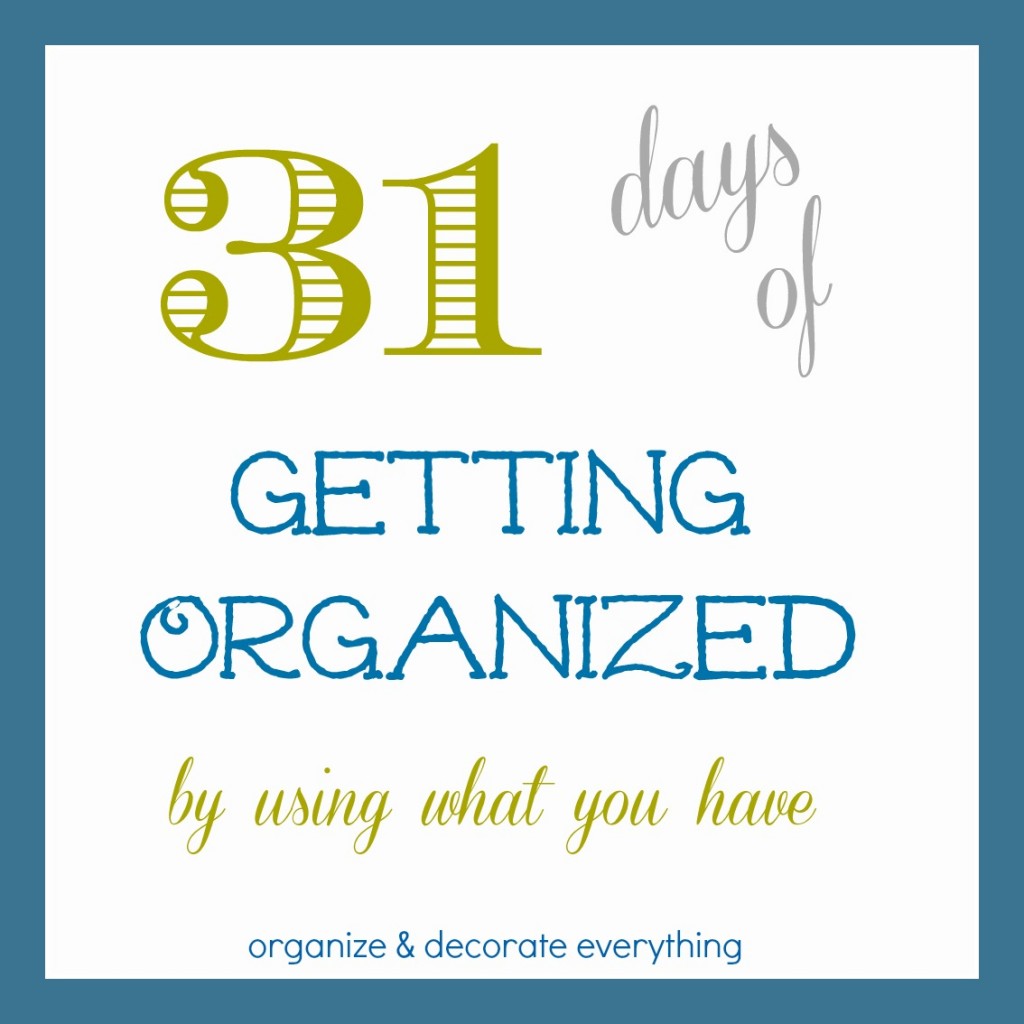 Welcome to Day 17 of 31 Days of Getting Organized By Using What You Have.
Baskets are the perfect combination of being a great organization tool and being decorative. I love using baskets to keep things easily accessible and contained and they look great in any room.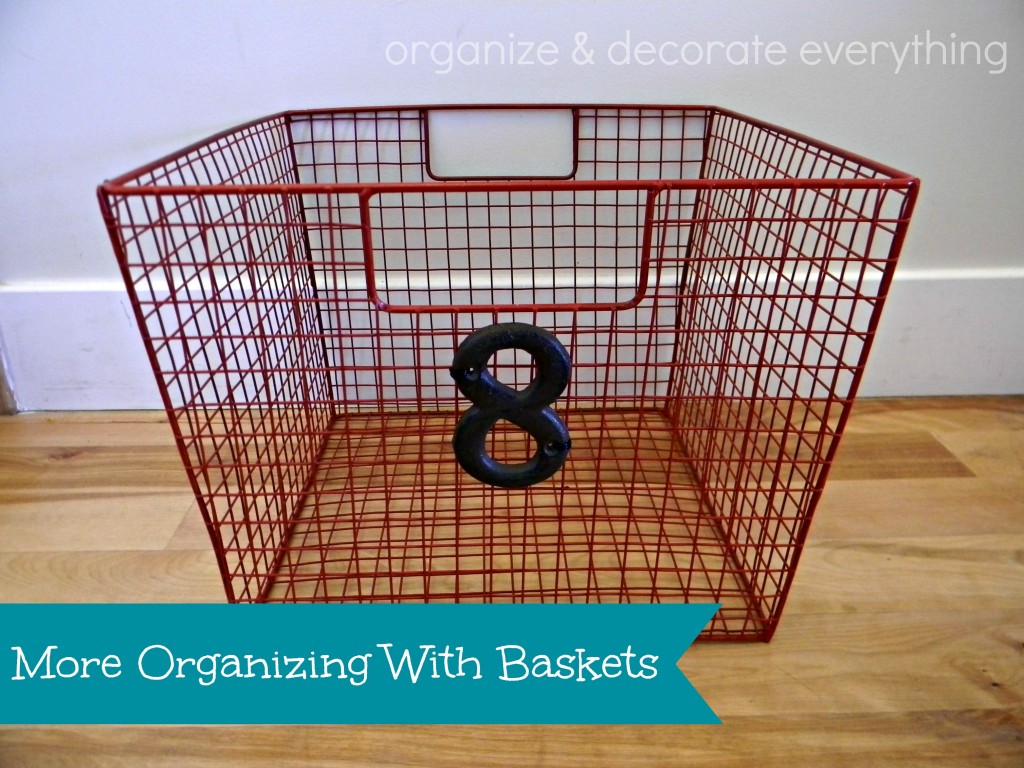 I added a number and painted this wire basket to hold flip flops by the back door. It was a huge improvement on them being strewn all over the floor. You can check out the tutorial here.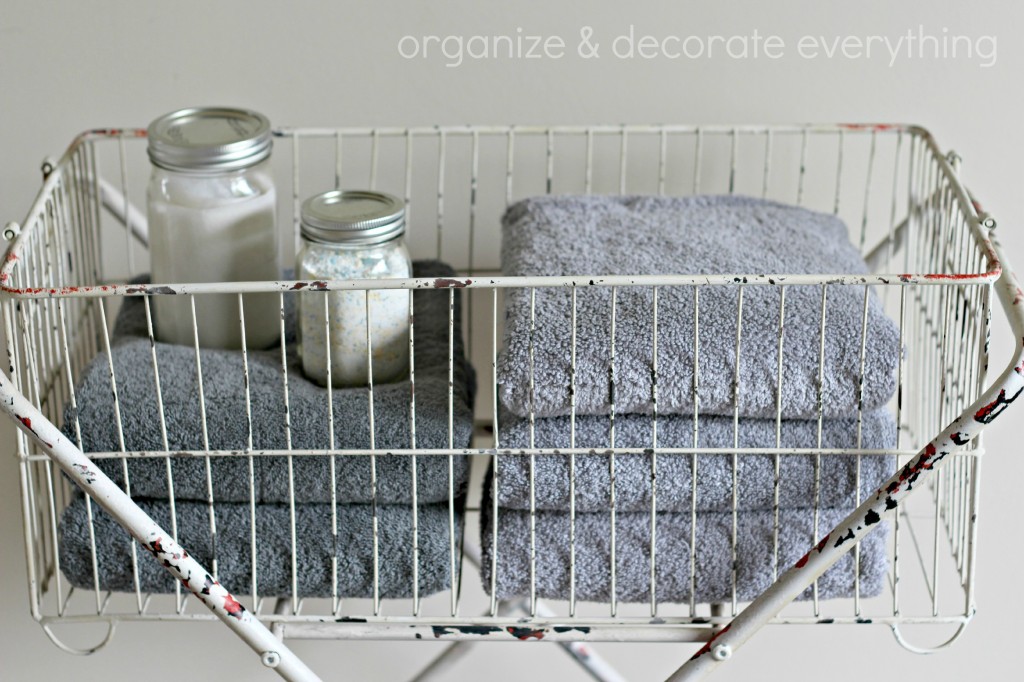 I could seriously have one of these baskets in every room. Check out all the ways I used this laundry basket to get spaces in my house organized.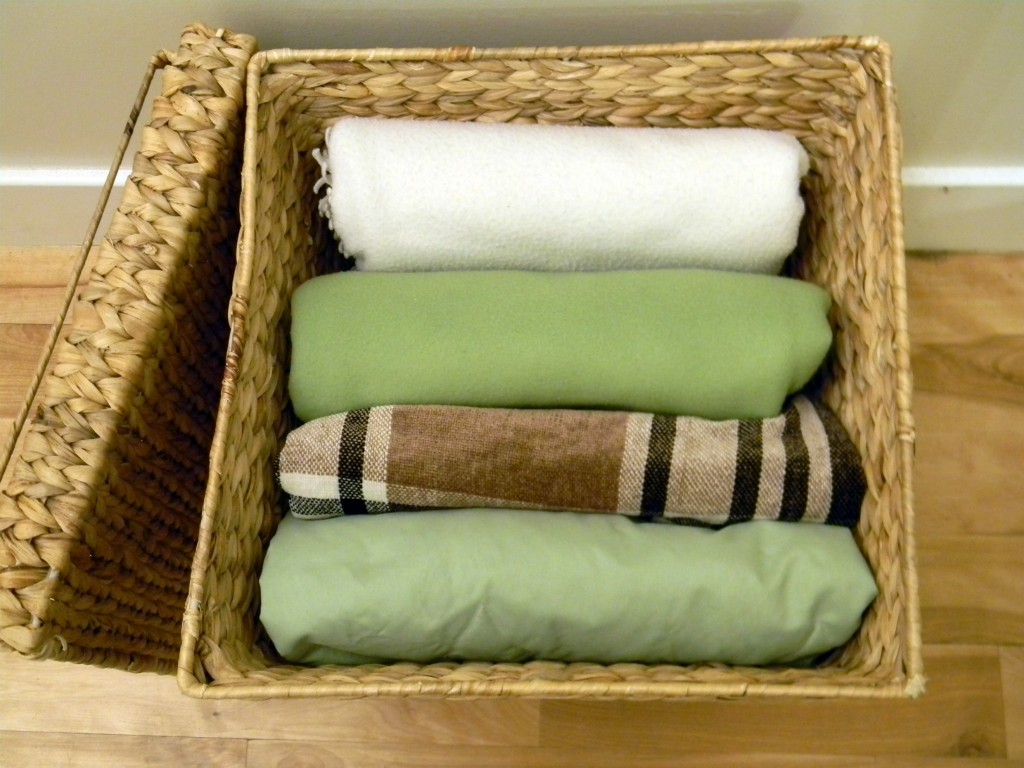 Use them in living spaces to hold extra blankets.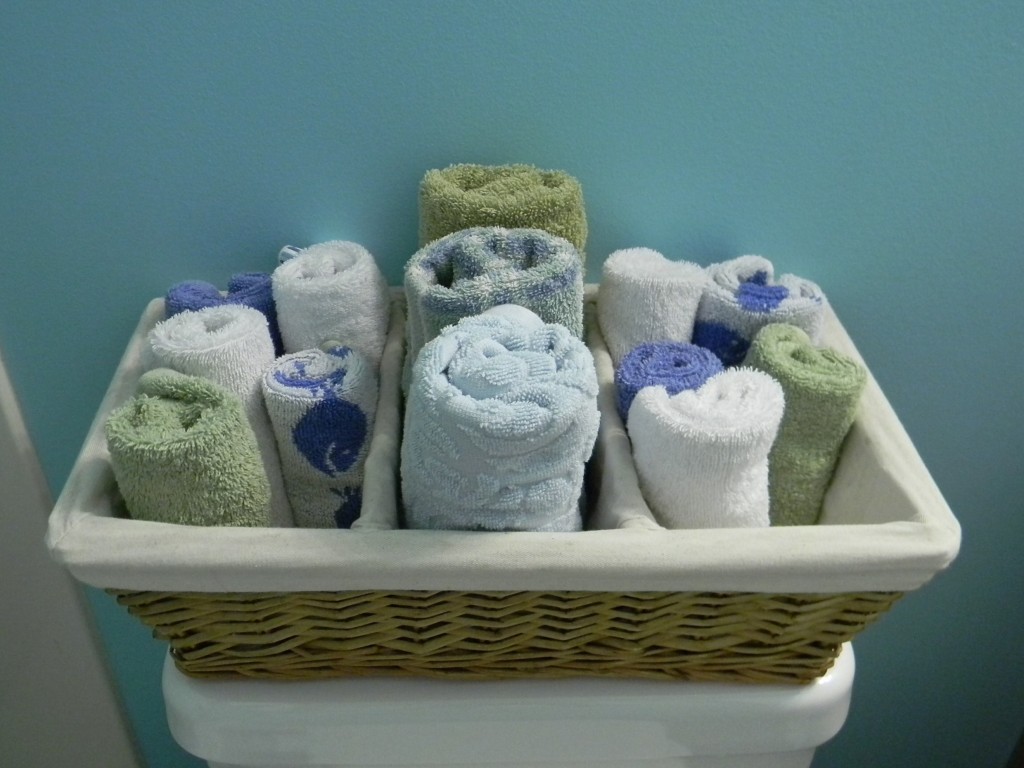 In the bathroom to hold wash cloths and hand towels.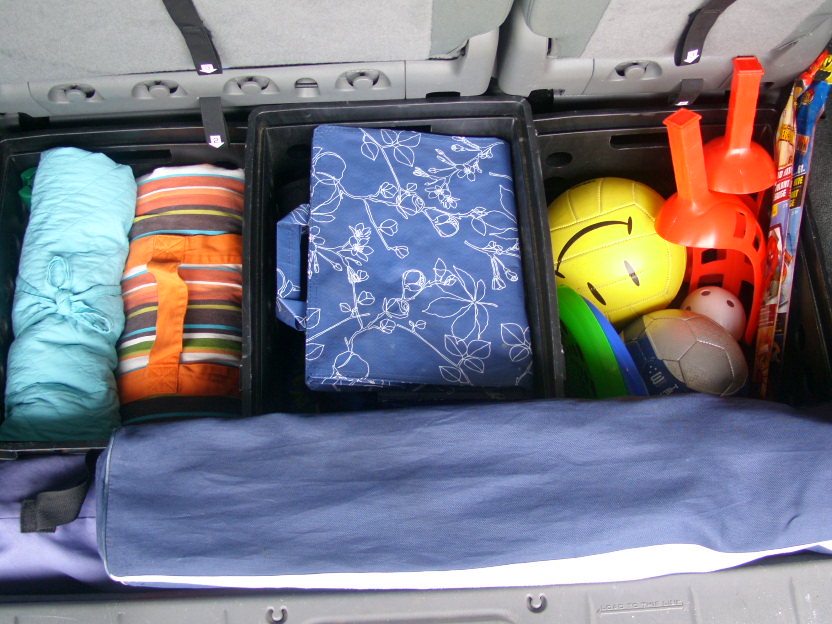 Or in the car to keep everything contained.
Here are more great ideas on using baskets to organize spaces in your home: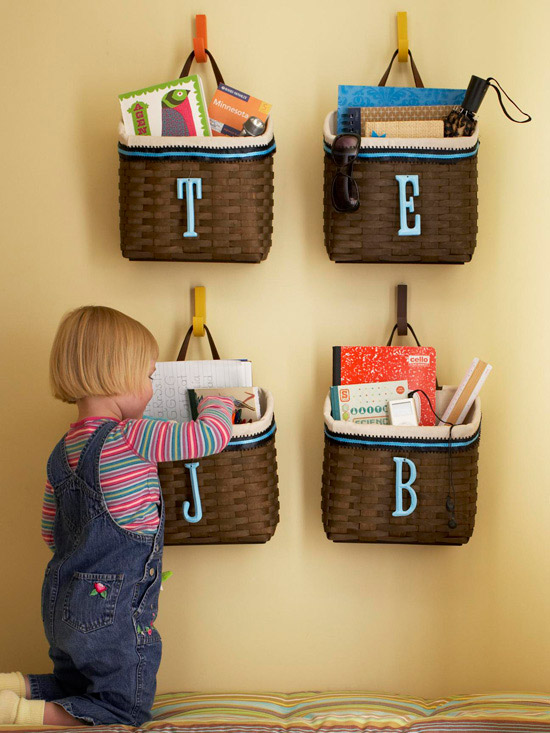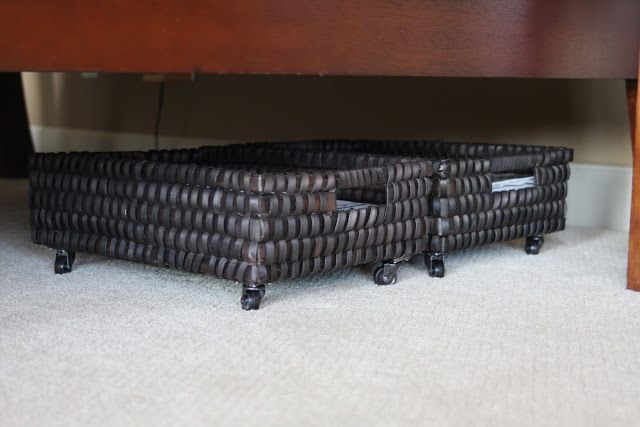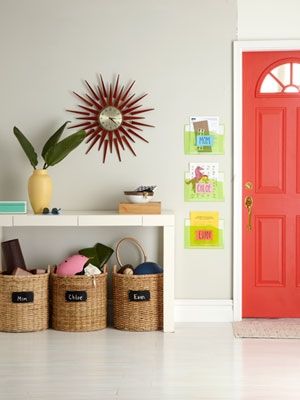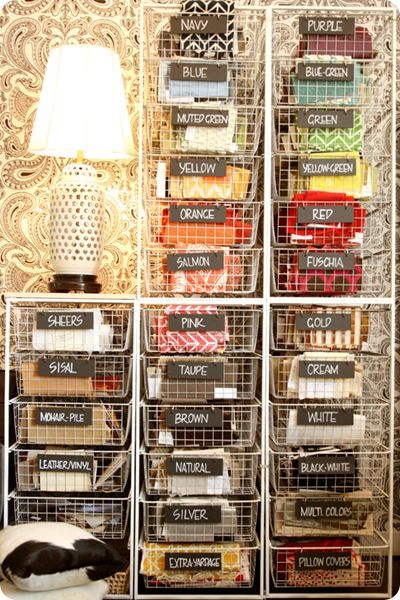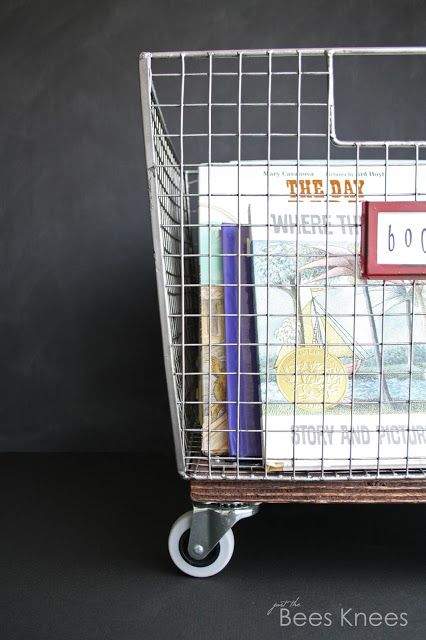 So what do you think? Will you be finding all the baskets in your home, bring them out of hiding and start using them to get organized?
See you tomorrow for the next post in the series 31 Days of Getting Organized by Using What You Have: Use Clothespins