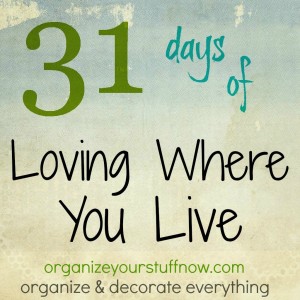 Welcome to day 5 of 31 days of Loving Where You Live
Do you have things in your home that need to be fixed, cleaned or checked? Yeah, me too! Those things are always on my mind even when I don't realize it. I might be cooking dinner to look up and see my blinds that have needed to be fixed for weeks. Why haven't I done that already? Set a time limit to small repairs and get them done so they're not hanging over your head. It's hard to feel comfortable in your space when something needs your attention.
Here are some suggestions on where to start:
Patch small holes in your walls. You don't even need to sand once they're filled. Take a damp rag and gently wipe the patch and surrounding area. Good as new!
Clean your windows. Oh my gosh, you won't believe what a difference clean windows can make. I'm washing mine this weekend.
Take the squeak out of your doors. If you have sewing machine oil you can use that or even vaseline or cooking spray to take the squeak out for a few weeks. For a longer fix you'll need to visit the hardware store.
Change the filters. Mark on your calendar or put it in your phone to change your furnace filter every month. It will save you money and keep your house cleaner.
Change the batteries in your smoke detectors. Mark on your calendar to do this every 6 months and you're set.
Change the light bulbs. Keep extra light bulbs on hand to change as soon as one goes out.
I fixed my blinds. This is what they used to look like when they were pulled up. Some of the little rings on the back of the blinds had become unattached.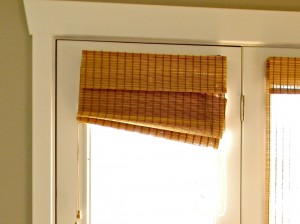 I simply used embroidery floss (because it's heavier than thread and what I had on hand) to stitch the rings back on in the proper place. This is what it looks like pulled up now. Whew, glad I don't have to think about that anymore.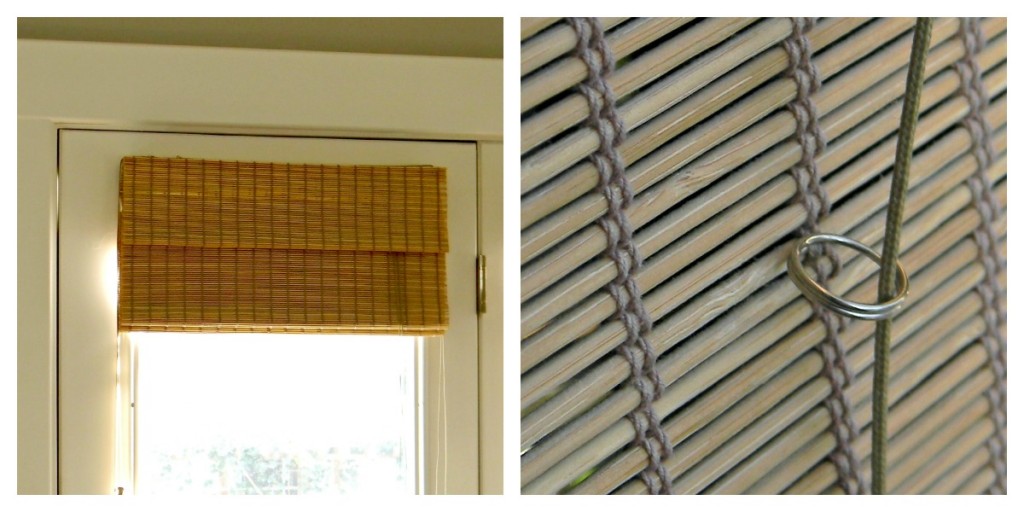 Take a Saturday and get all your little projects done in one day or do one a day until you've completed everything on your list. I promise you'll feel relaxed and appreciate your space more.
See you tomorrow for the next post in the series 31 day of Loving Where You Live: Change the Look