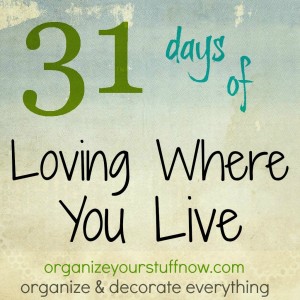 Welcome to day 4 of 31 days of Loving Where You Live.
Whether you live in your own home or a rental there are non-permanent changes you can make to your space to make it your own. You don't need an architecture change to make a space noticeable. Think of simple touches you can add to make a statement.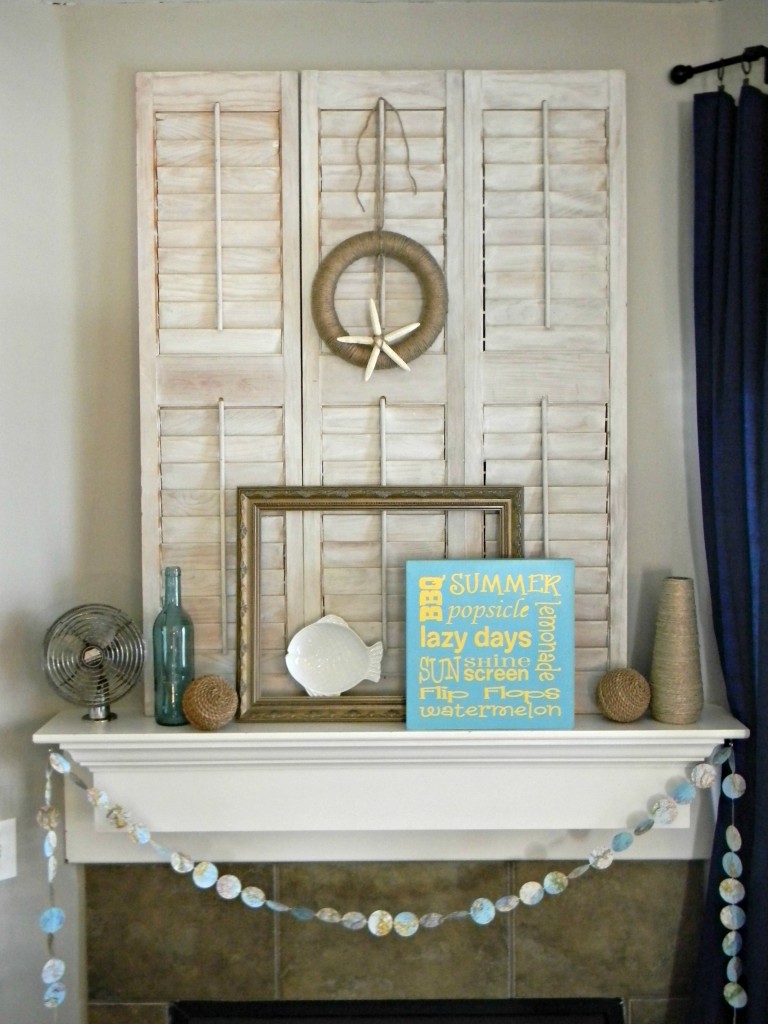 To make a statement above the fireplace I added shutters. They are just leaning against the wall so they can be changed out when I decide I want something different. Other ideas for above the fireplace: mirror, huge picture or photograph, gallery wall, paint it a different color, old windows, etc.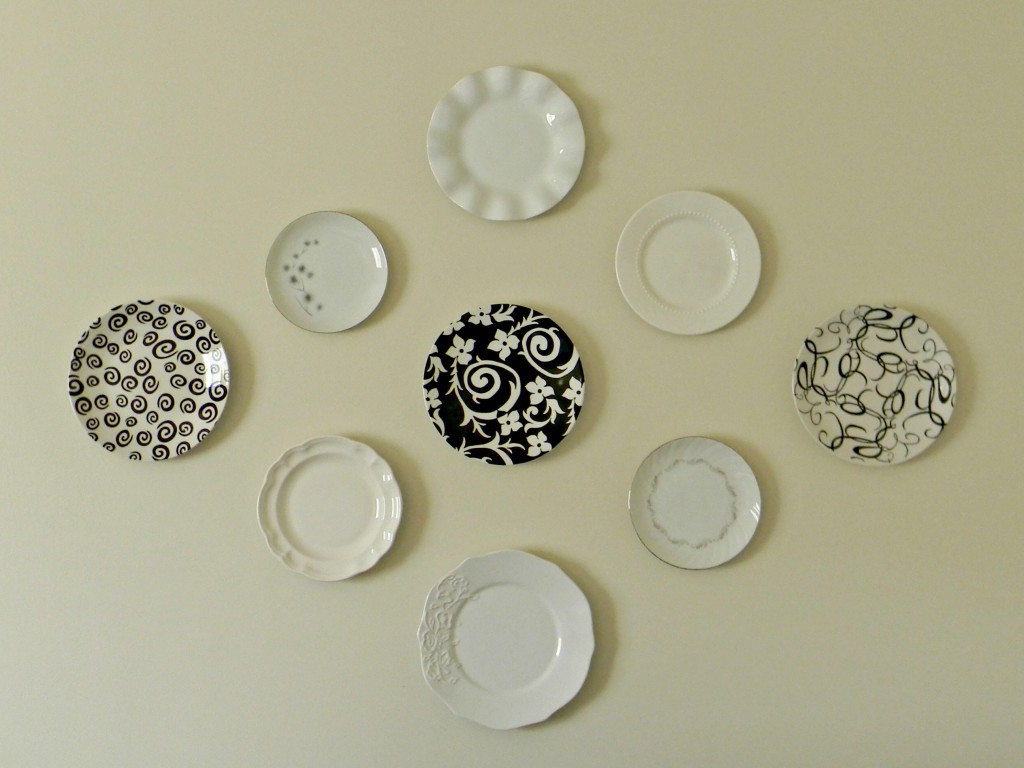 Need something to take up a whole wall but don't have a lot of money? Try a plate wall. You can mix and match, colors, patterns, sizes and shapes to get the look you want. This whole wall cost me less than $10 by shopping at thrift stores and Ross.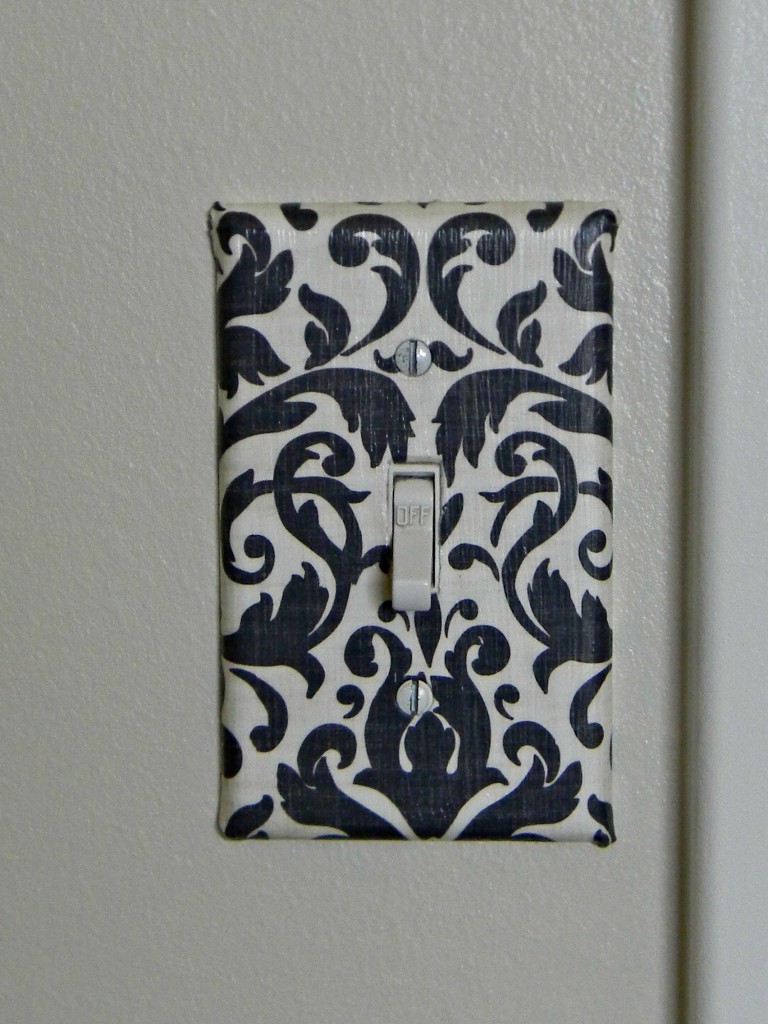 Do you want to add just a little something to a room? Cover the switch plate cover in a pretty fabric or scrapbook paper. I covered this plate cover 3 years ago and it still makes me happy when I look at it.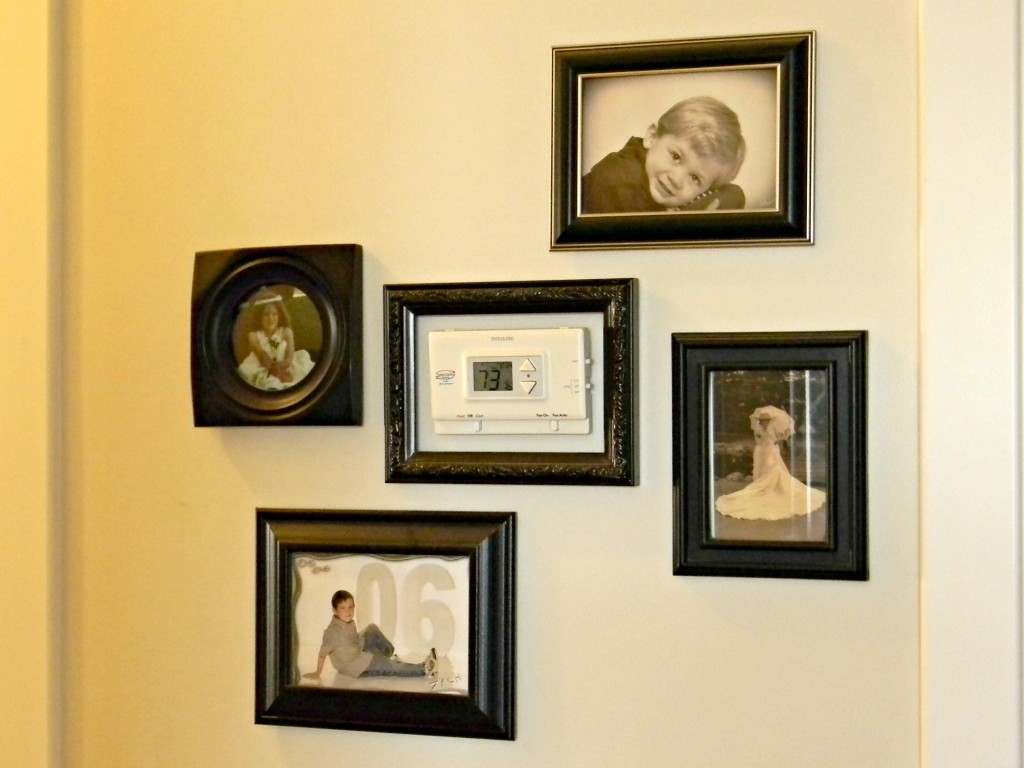 Do something unexpected. Who frames their thermostat? I had a collection of small black frames, pictures of my kids, an empty wall and an ugly thermostat so what did I do? I made a small gallery wall around the thermostat and I love the way it looks now.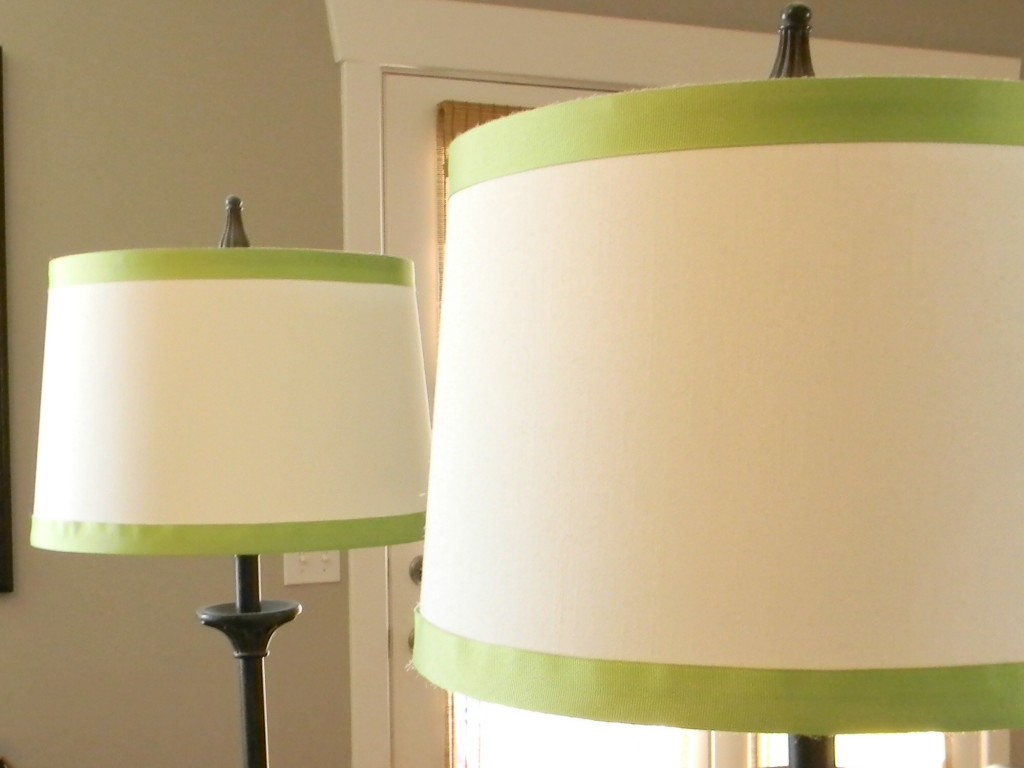 Buy inexpensive lamp shades and add a strip or 2 of color using double sided tape and ribbon the color of your choice. I love the pop of color it adds to my room and I can change it anytime I get the itch.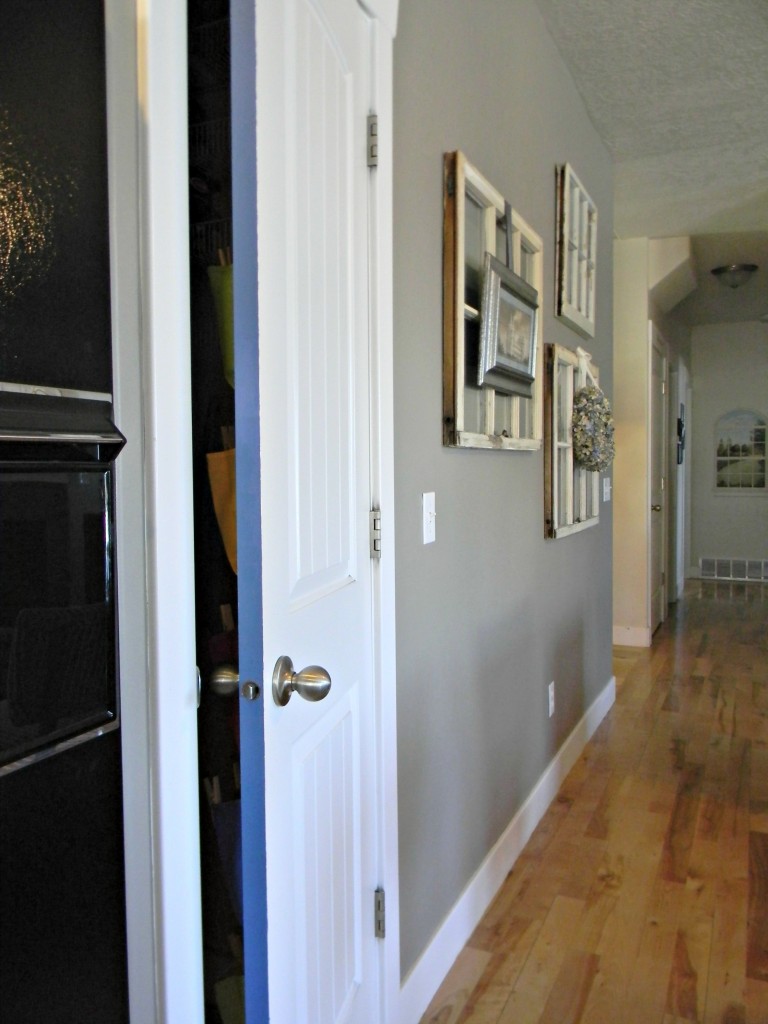 One of my favorite things I've ever done was add a bit of paint to a door edge. I love the surprise of color every time I open the door. I might do it to all of my doors now.
So your challenge is to add a simple touch to your home somewhere. Something that makes you happy every time you look at it.
See you tomorrow for the next post in the series 31 days of Loving Where You Live: Quick Fixes