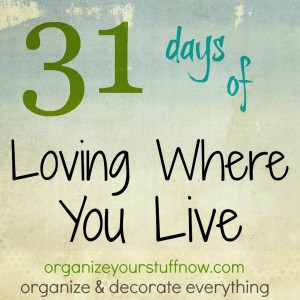 I think one of the favorite places in your home should be your bedroom. It should be the place where you can go to relax, escape and get a good nights sleep. I'm still working on my bedroom but I also love how it is right now. I would recommend putting a little effort into your bedroom so you feel relaxed and not frustrated when you enter it.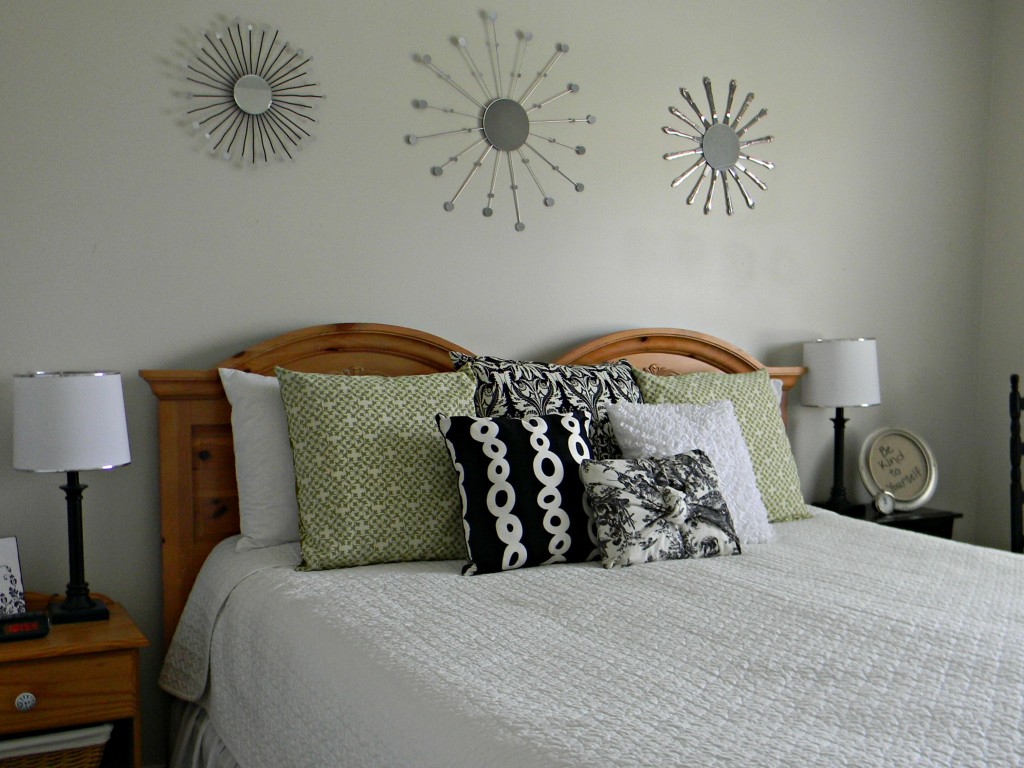 Pick colors you love and bring them into your bedroom. My colors are black, white and green but I'm also going to be adding a little bit of deep teal. I can't wait to show you where. Pick colors that are calming to you. I've talked about the before but always make your bed. You won't believe the difference it can make in your day.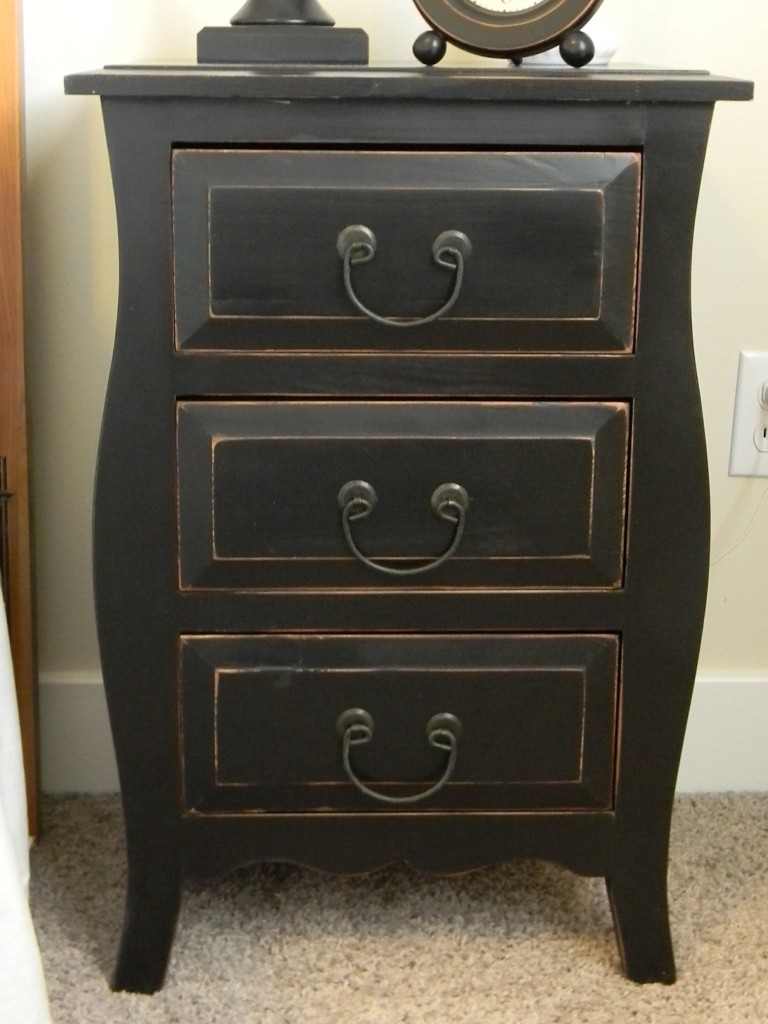 Side tables are important because they need to hold all your night time essentials. The beauty of them is that they don't have to match. I love my little curvy side table. The drawers were really important to me to hold all my reading material. Who else has to read to fall asleep?

My top drawer holds a linen spray that helps me fall asleep, chap stick, journals and idea books. I like to write in bed also. The middle drawer holds books I'm reading at the moment and a label maker. I know the label maker is a little strange but sometimes I think of labels I want to make while I'm in bed so it's the perfect place for it, plus I have another one in my craft room. The bottom drawer holds magazines, sticky notes to mark magazine pages and socks because my feet get cold. Fill your side table with things you need close by to make your evening ritual as easy and relaxing as possible.
Hubby's side table is going to be painted black soon so the color matches mine even though the table is totally different. It's going to look great. His side table only had one drawer so I added 2 baskets to the shelves to act as drawers. His top drawer holds TV remotes, journal, coaster, extra reading glasses, paper and pen, and guitar picks. The top basket holds magazines and the bottom basket holds his guitar books.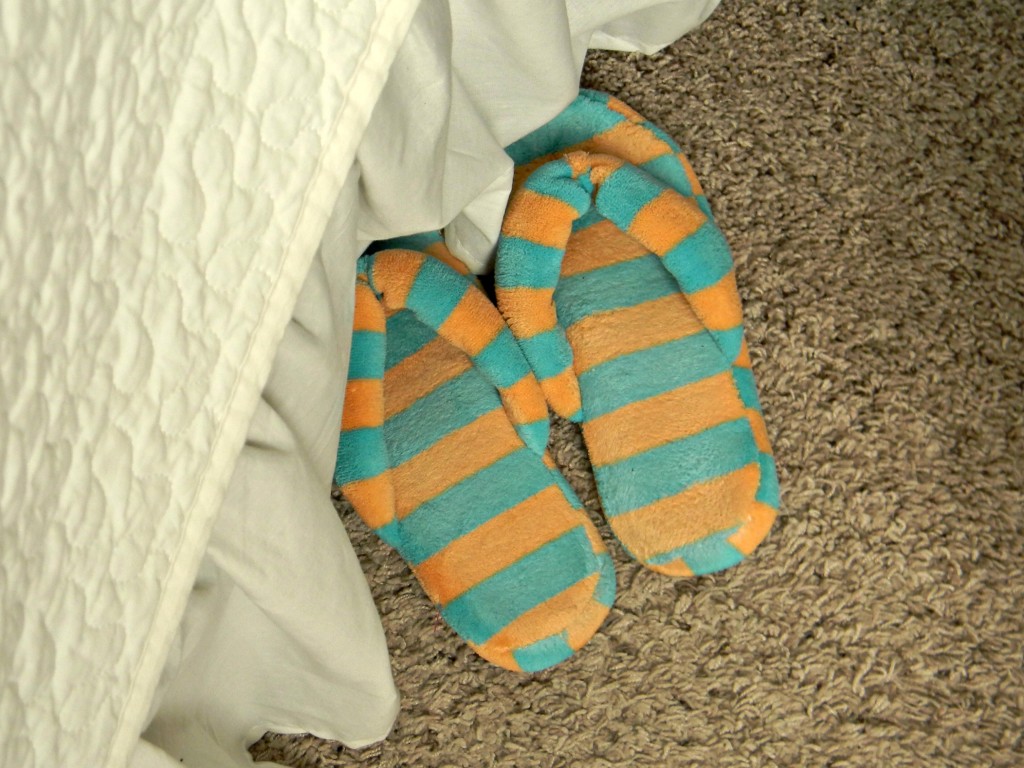 I have to have cozy slippers next to my bed. Other things that I think are important to make your sleeping area comfortable are extra blankets and pillows, water bottle and pretty things on the side tables. Hubby bought me flowers last week so that's what I have near my bed right now.
See you tomorrow for the next post in the series 31 days of Loving Where You Live: The Porch
Just a few more things:
31 days of Loving Where You Live – If you've missed any of the series, there is a link to all of the days here.