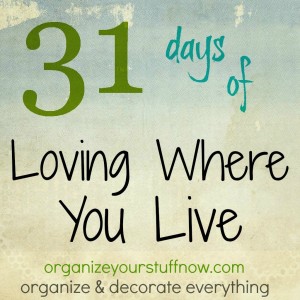 It seems like there is never enough space in our homes. Even if you have a large home you need places to stash things out of sight. And if you are limited on space you really need pieces of furniture that are versatile. I like finding decorative pieces that are also functional.
I love the idea of using old crates and stacking them as a bookcase. I would definitely screw them together and secure them to the wall before adding items to the inside though.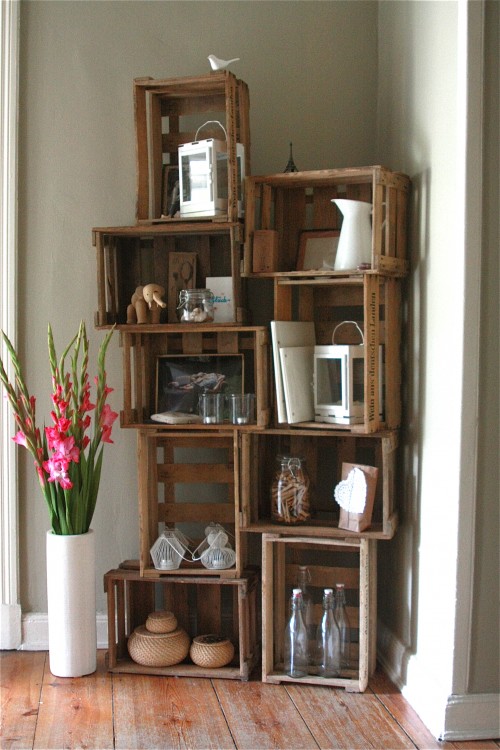 These IKEA bookcases have been turned on their side to make a bench and bookshelves. I like using common items in unusual ways.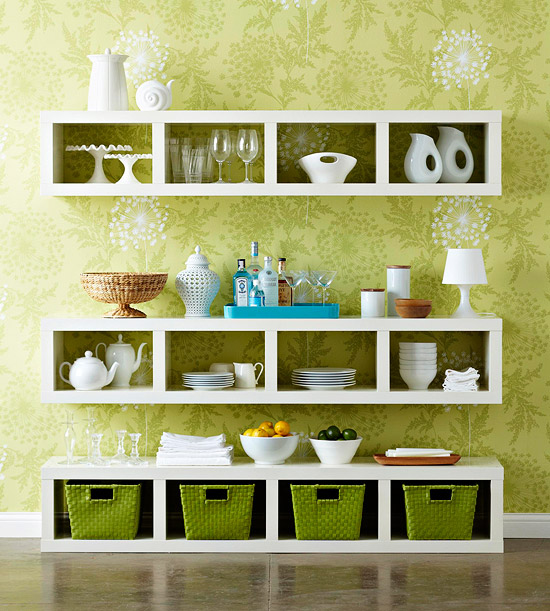 What about using an old armoire and turning it into an office or for craft supplies? Once the doors are closed everything is hidden away and out of sight.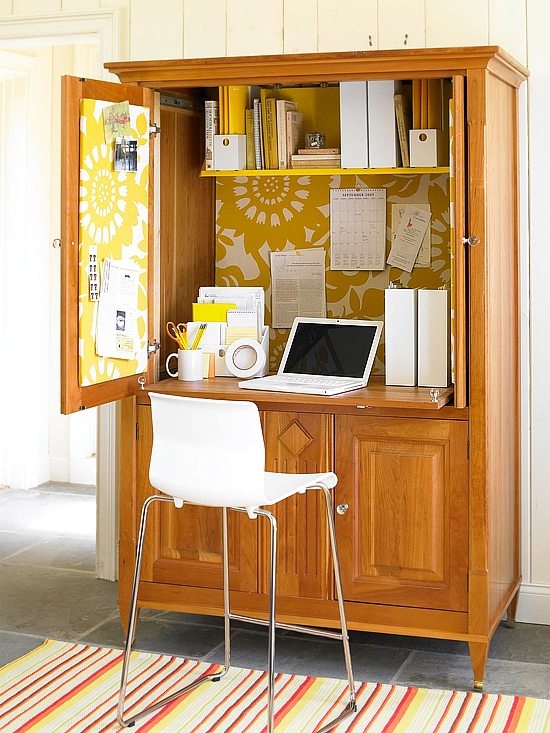 I made a table for my craft room using 2 small bookshelves from Wal-Mart and the Vika Amon desk top from IKEA. I added 6 canvas bins to each bookcase area for even more storage. The whole table only cost $55 and can be easily taken apart and moved if needed.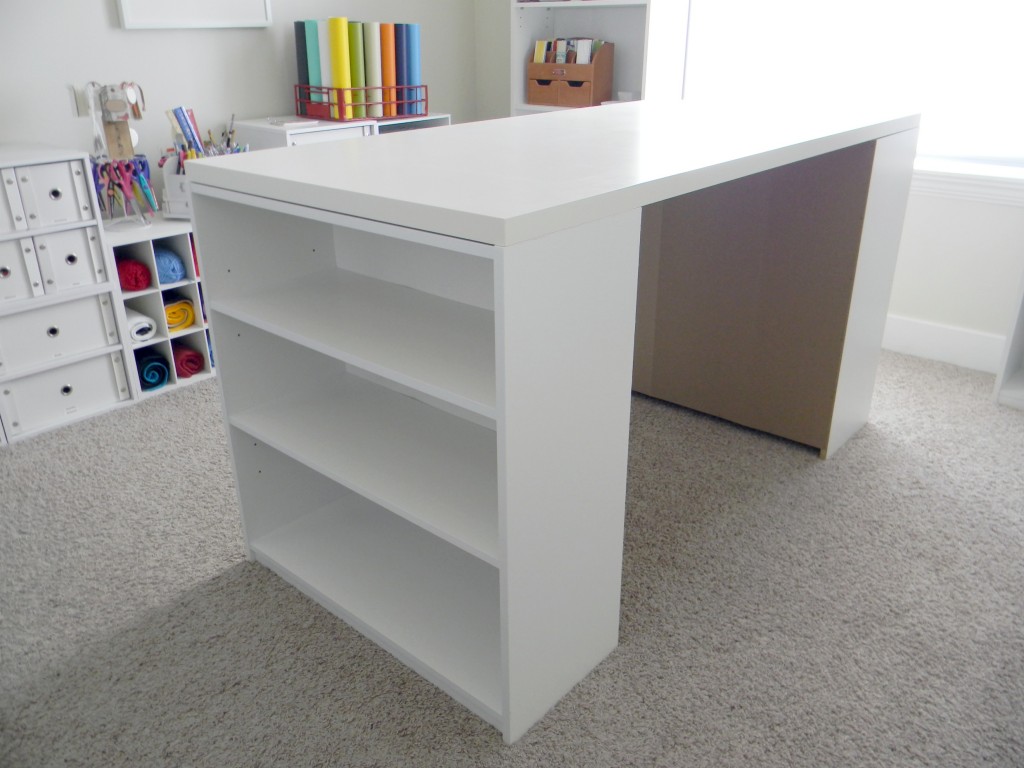 This storage cube holds all our throws we use in the living room. It can also be used as an end table.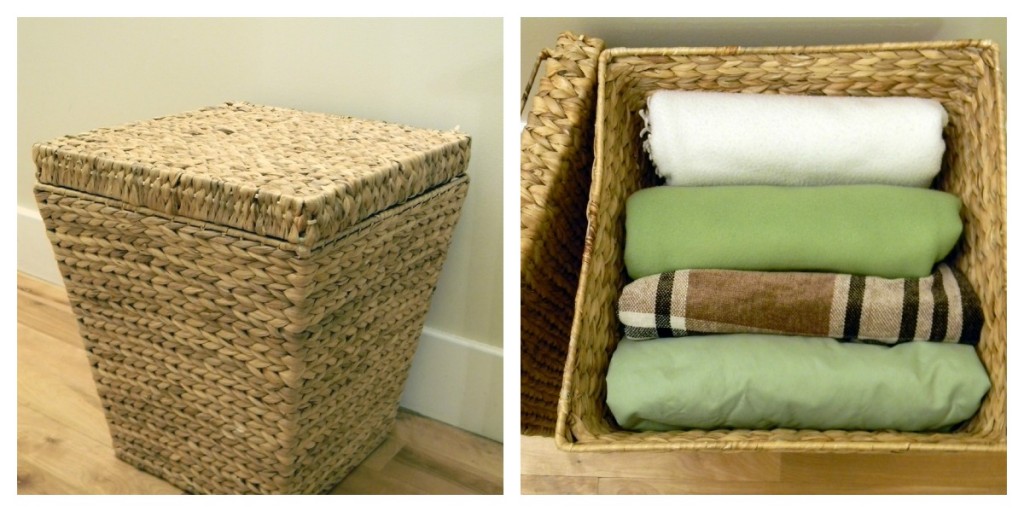 I like having an ottoman in the living room. We store all the Nintendo supplies in there to keep them out of sight. I place a large tray on top so it can also be used as a coffee table.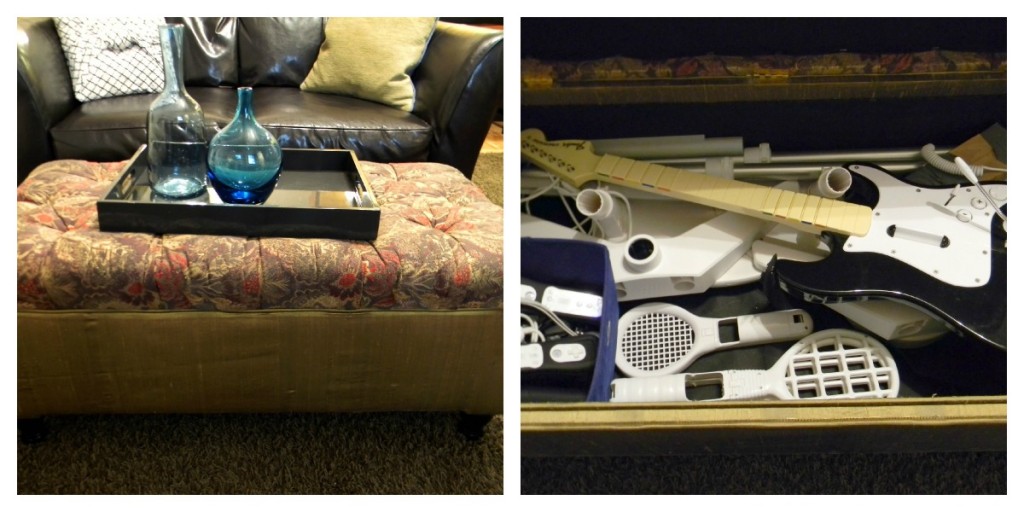 What versatile pieces do you have in your home or what one's would you like to add? Think of how you like the room to function and what things you would like hidden out of sight.
See you tomorrow for the next post in the series 31 days of Loving Where You Live: Use What You Have