I've been trying to show you my Christmas Porch for over a week now but the wind has been so bad that I've had to redo it at least 5 times. The wind died down for a few hours yesterday so I was able to snap a few pictures to share with you.  That's the one thing about living in Las Vegas, we don't get snow very often but we do get crazy wind in the Winter. Which is not always great for decorated porches!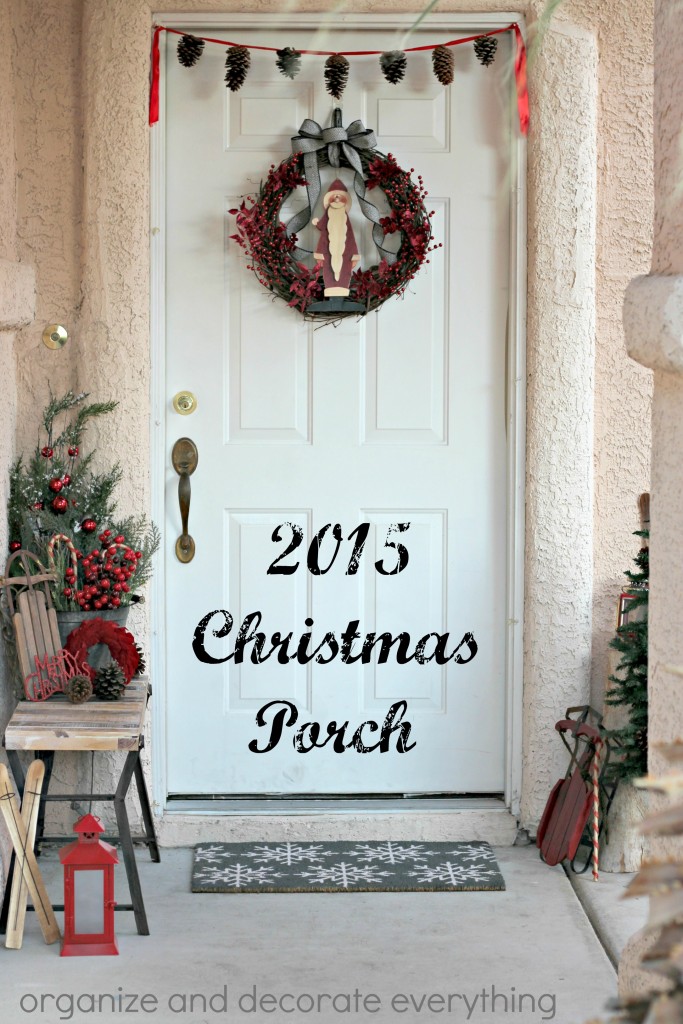 I sold my large porch decorations when we moved because I knew I was moving to a home with a small porch and I didn't have room to store them. The porch decorations this year are basically what's left over from decorating the house. I don't think it turned out too bad though.
The wreath is a grapevine wreath with berry and flower picks stuck in it. The wood Santa was a gift that I've had for years. I attached it to the wreath with ribbon and made a bow from the same ribbon. Everything can easily be taken off this wreath, and the wreath and decorations can be reused later.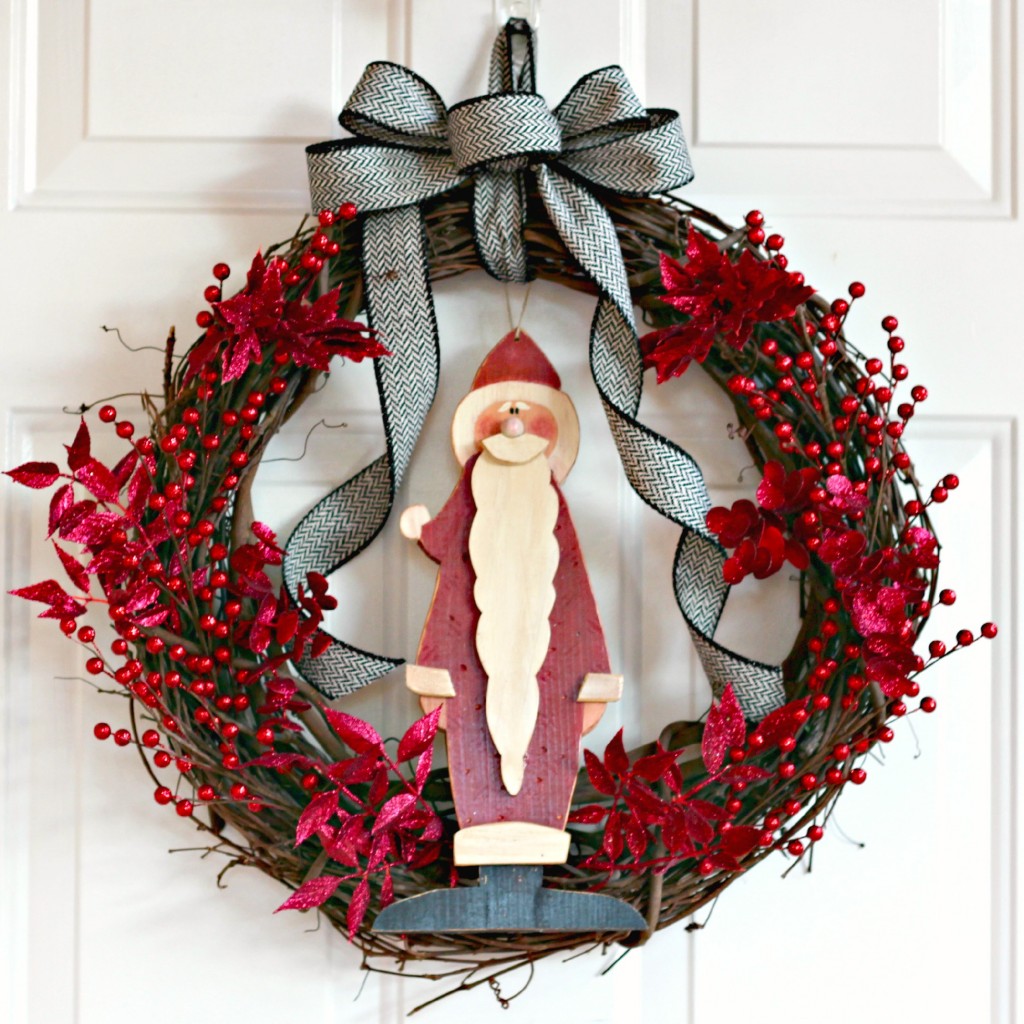 I made the pine cone garland years ago. The ribbon can easily be changed to fit your decor. It usually hangs on the fireplace but why not over the door?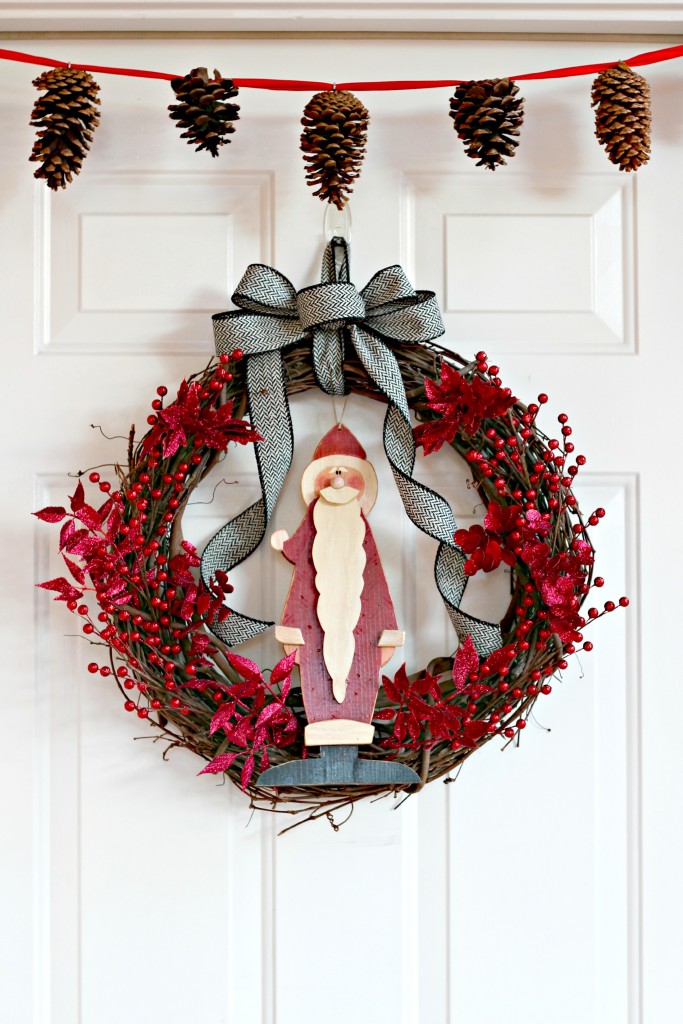 The bench is perfect for this space because it is narrow enough to not stick out in the way of the door. Plus it's fun to decorate.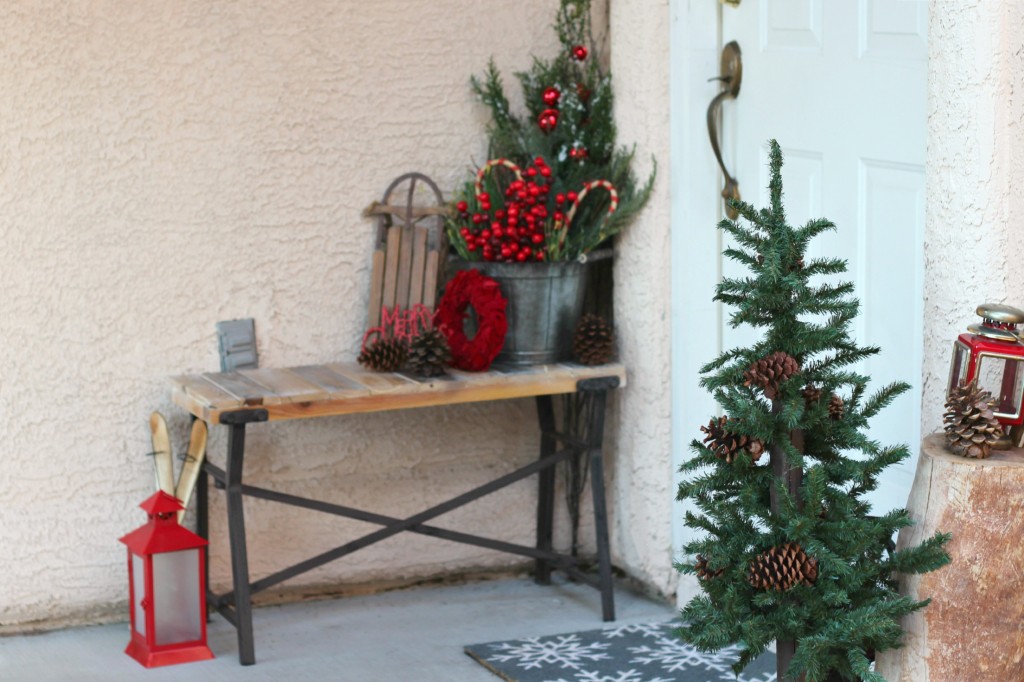 The bucket is full of different varieties of greenery and berries I had left over, so I just placed them in the bucket and arranged them a bit. I also added 2 metal candy canes. They're pretty heavy so I had to shove them in the center of the greenery to help them stay up. I also added a sled, pine cones, Merry Christmas, and a red leaf wreath to add layers to the bench vignette.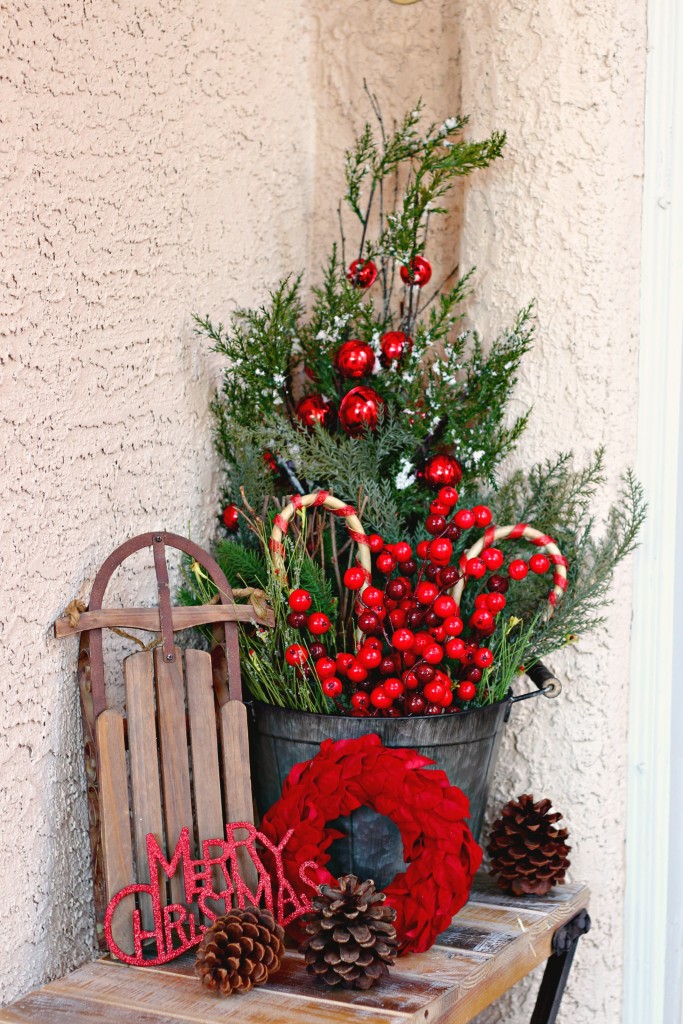 The skis are from Target dollar spot this year. I bought 2 because they are so awesome. I forgot to get a picture of the lantern turned on but there are several lights that make star shapes.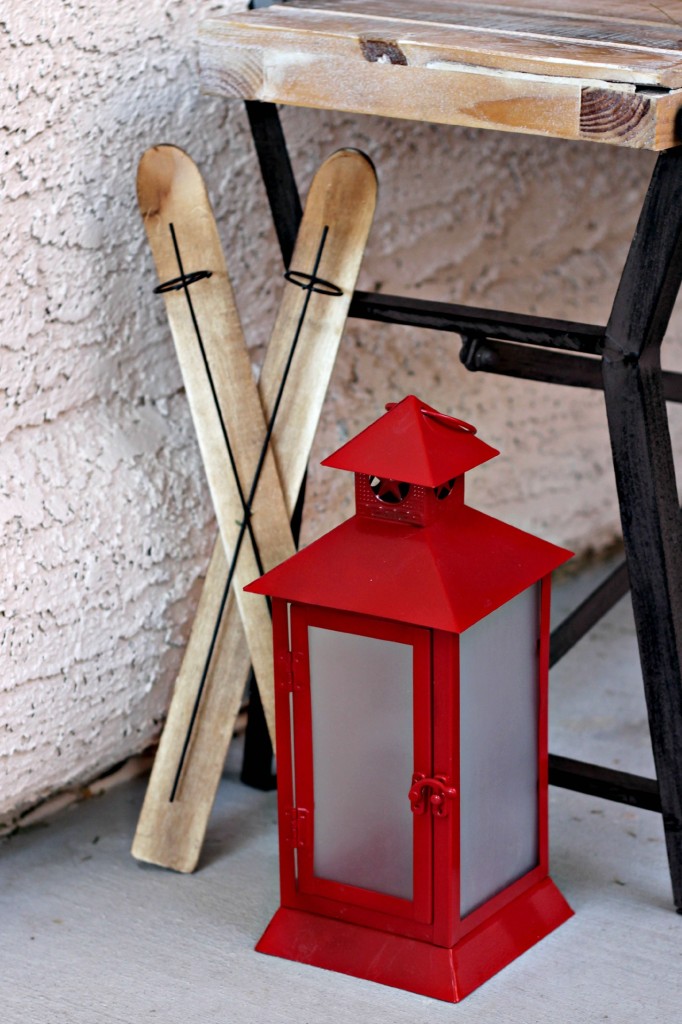 This awesome log was cut on a farm and the owner said I could take it while I was picking up some fruit. I need to cut the bottom level but I love it on this small porch. It gives me another place to decorate. I added a tree and placed some pine cones on it.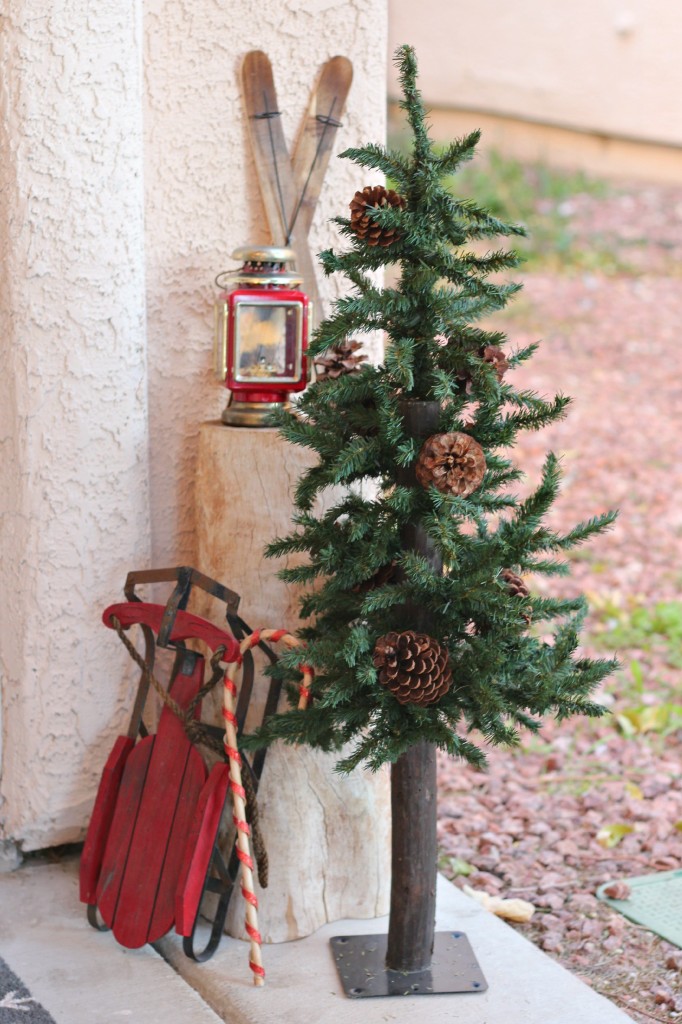 I picked up the lantern at an antique shop a few years ago, and there's the other skis.
The sleds are perfect for Christmas and Winter decorating. I wish I could remember where I bought them. And here's another metal candy cane.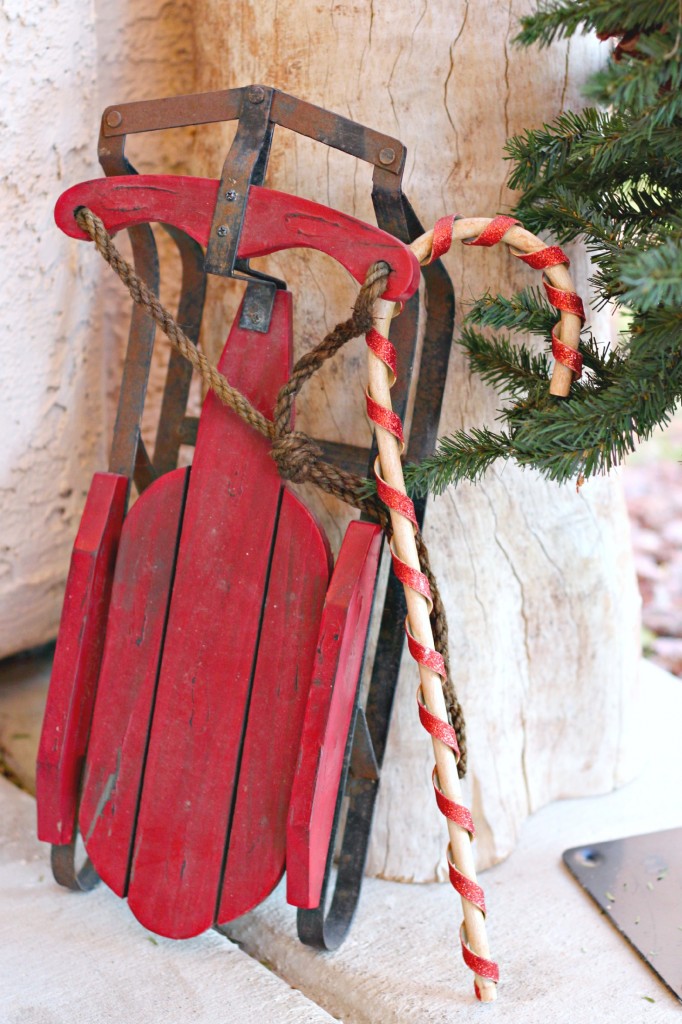 It's sad when your kids are too old to believe in Santa anymore but I still like to decorate with things like the metal envelope that says Letters for Santa. They enjoy pretending for their nieces and nephews though.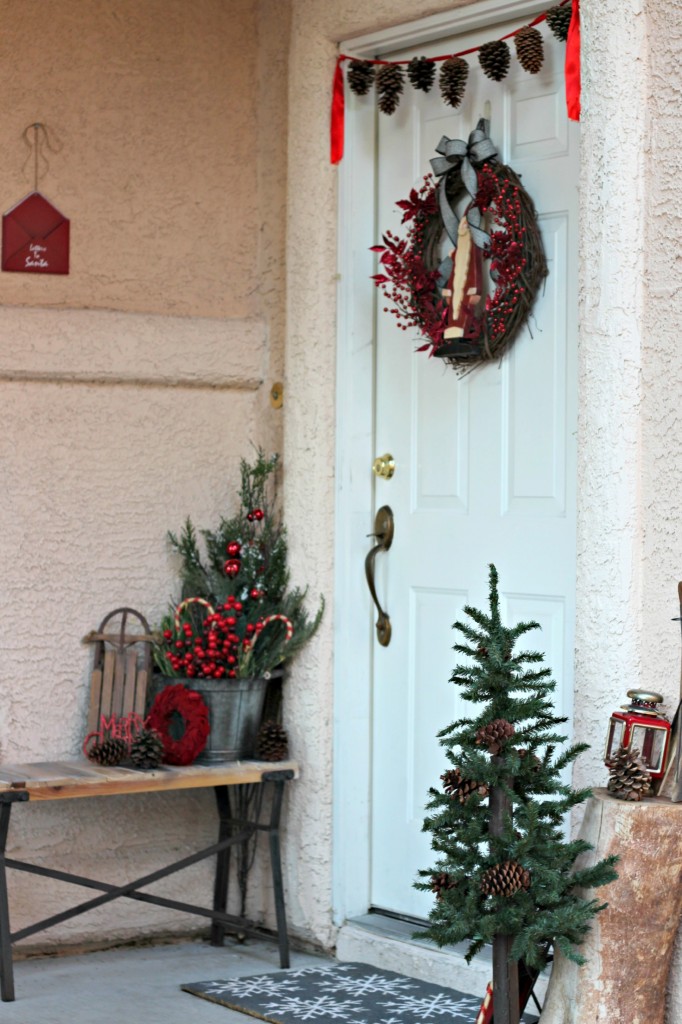 I long for a large porch again but I will do my best to decorate the little one I have until then. Not bad for leftovers, right?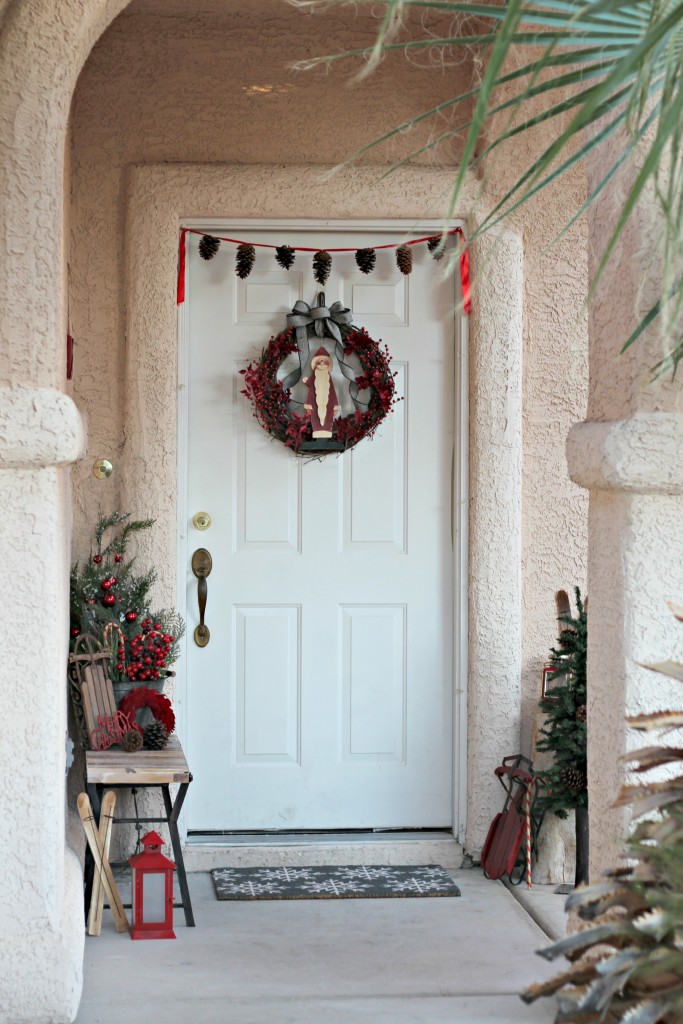 Thanks for stopping by!