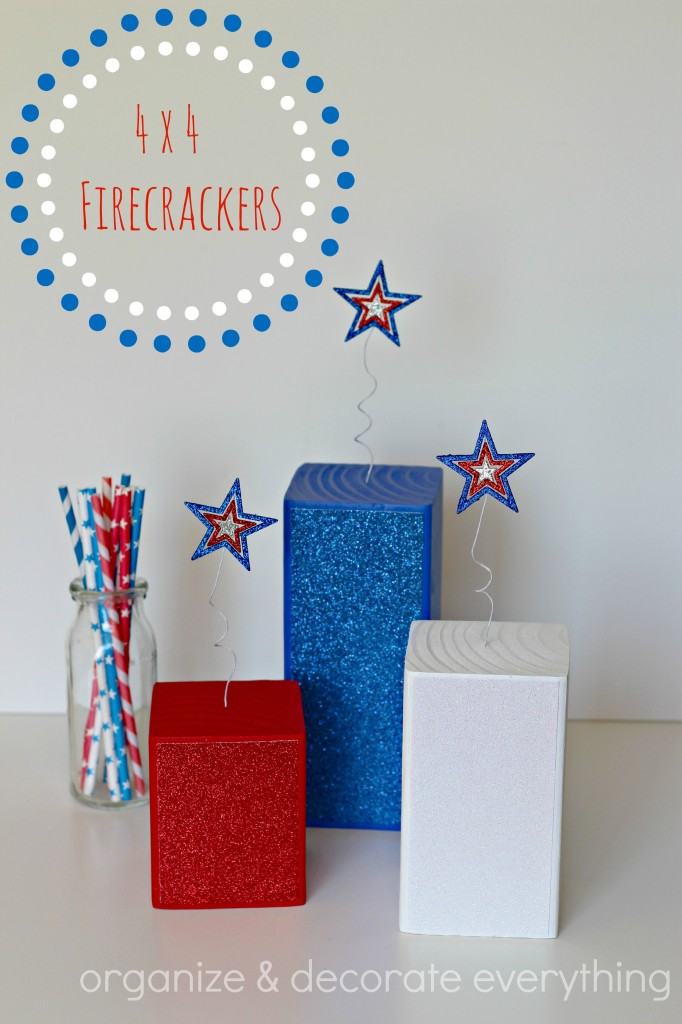 FYI! Did you know that 4×4's really aren't 4×4? They're more like 3 1/2″ x 3 1/2″. Also did you know that you shouldn't try to drill in the middle of a knot? Hmm, if I would have just turned the block over and drilled on the other side (without a knot) this wouldn't have happened. Luckily I had another drill bit the same size so I just hammered the broken drill bit into the "bottom" of the block and called it good.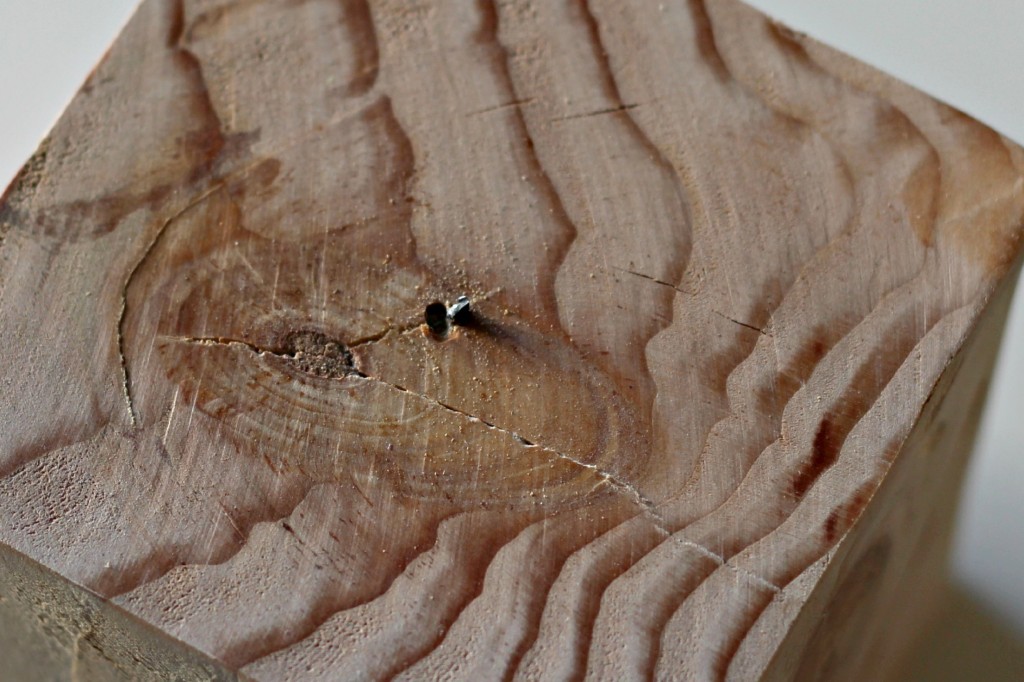 When I saw this glitter paper and cute glitter stars at Hobby Lobby last month I knew I had to make something for the 4th with them. Another FYI, it's hard to take pictures of glitter and have it look as awesome as it does in person.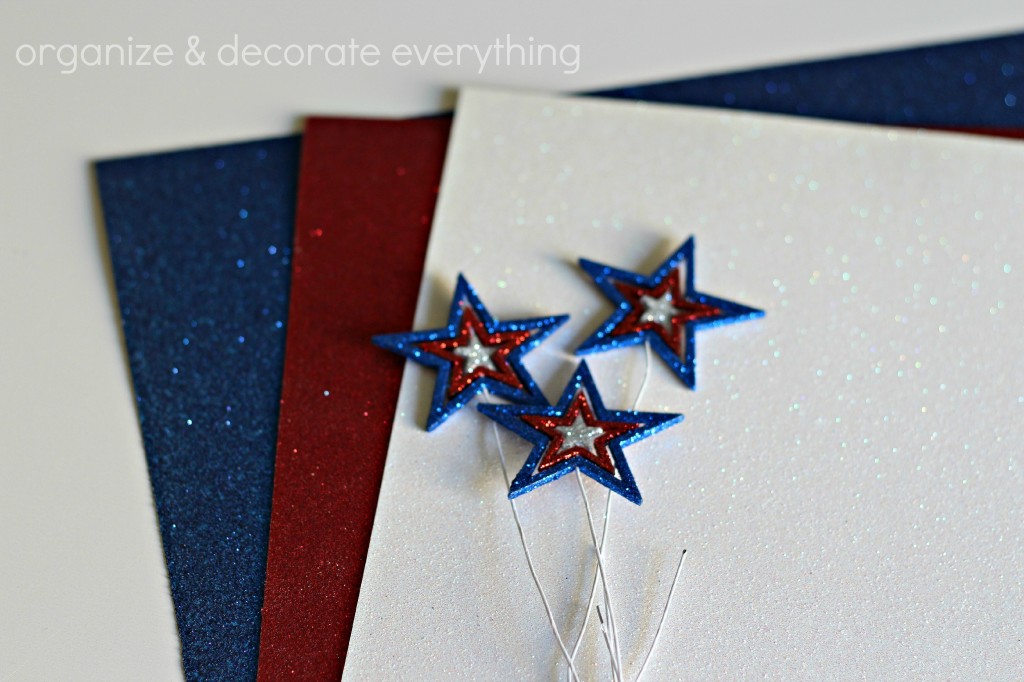 I know I usually spray paint everything but I have bottles and bottles of craft paint that were feeling neglected so I decided to use them. You can see the hole I drilled in the center of the block (not in a knot this time). My block sizes are 4″, 6″, 8″ if you'd like to make yours the same dimensions.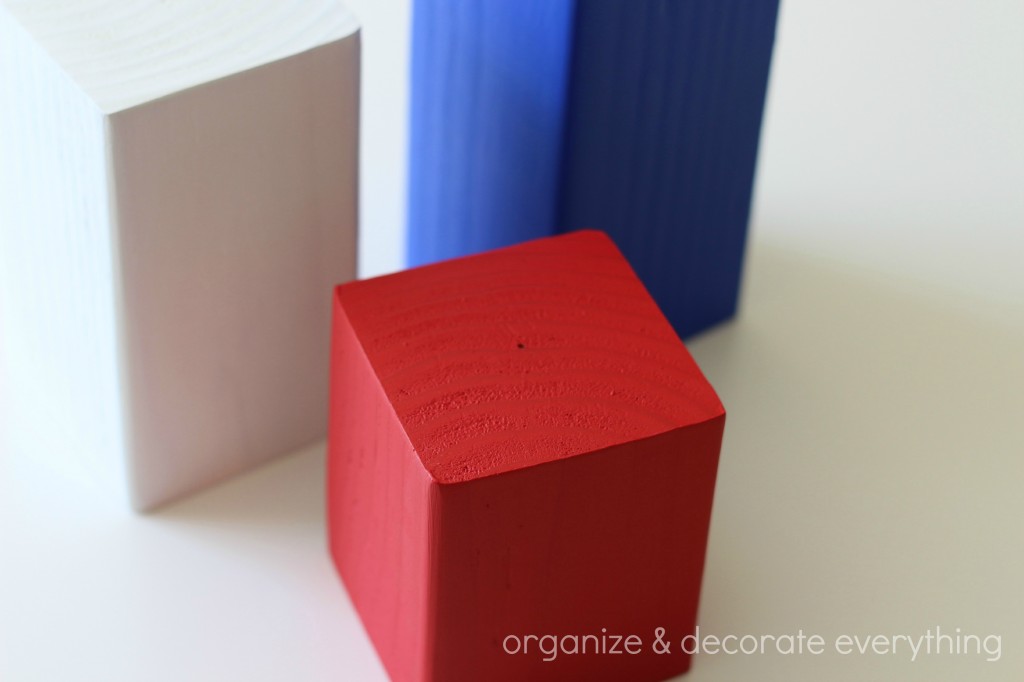 I cut the glitter papers 1/4″ smaller than the side of the blocks. And used Elmer's Craft Bond glue to adhere it to the block. It's made for fabric and paper, is really thick, and dries clear and quickly.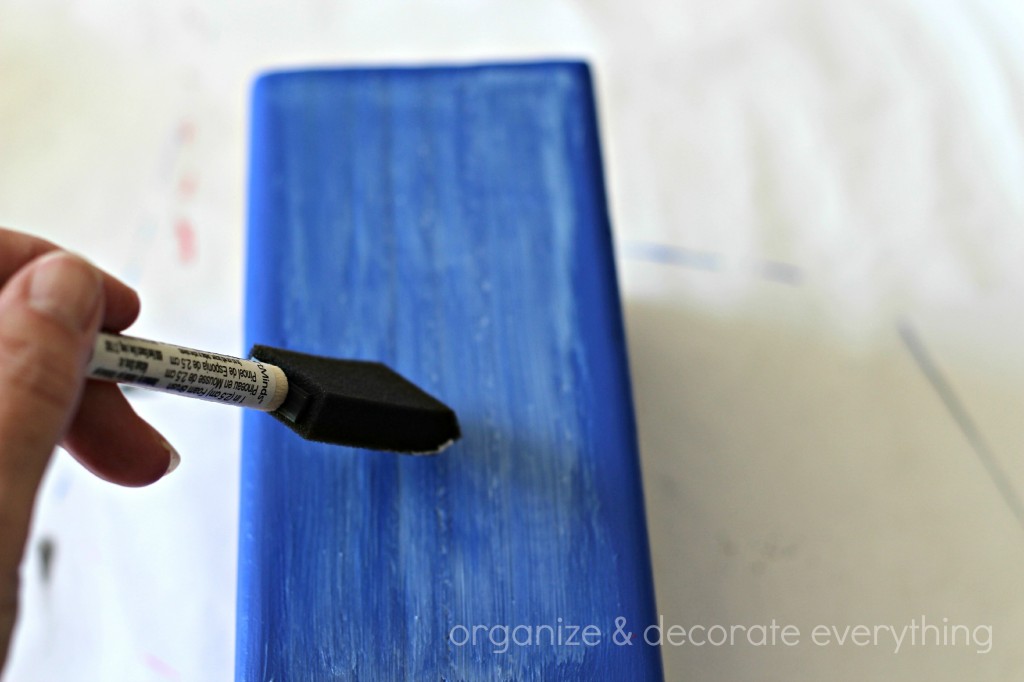 I already love the way they look.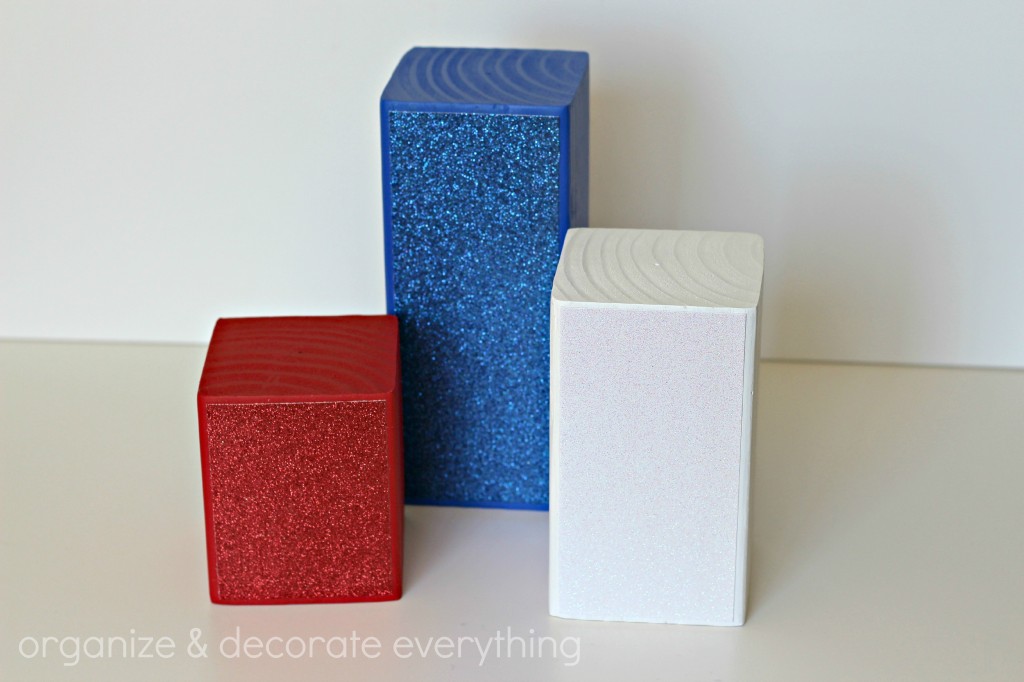 I coiled the star pick and stuck it in the top of the "firecracker" blocks. You can add a bit of glue if you'd like but it wasn't necessary.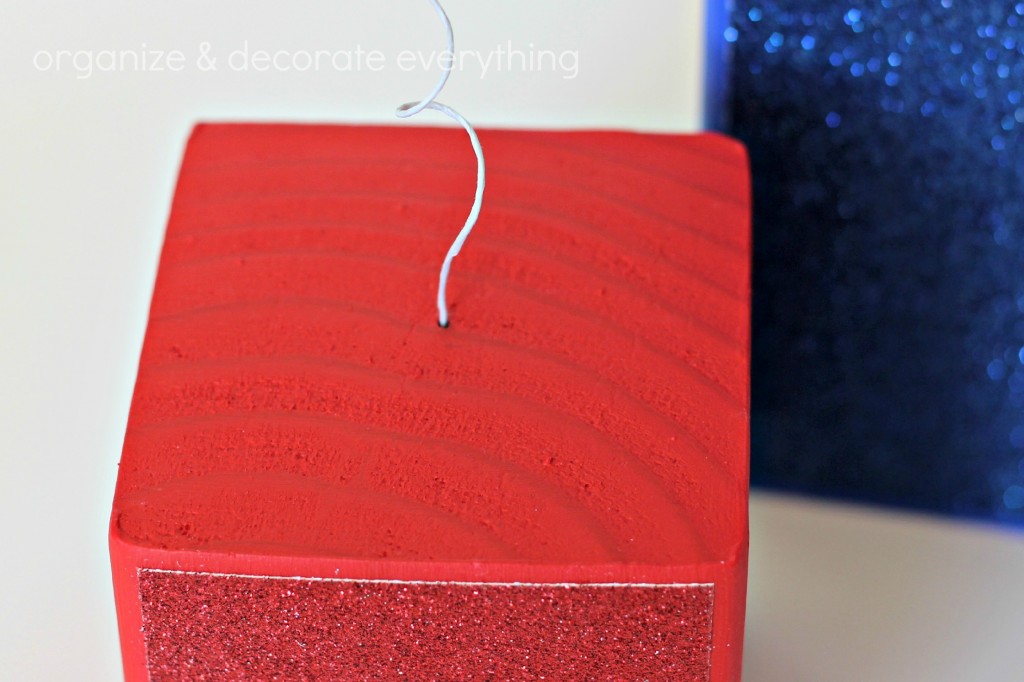 Glitter-ific Star!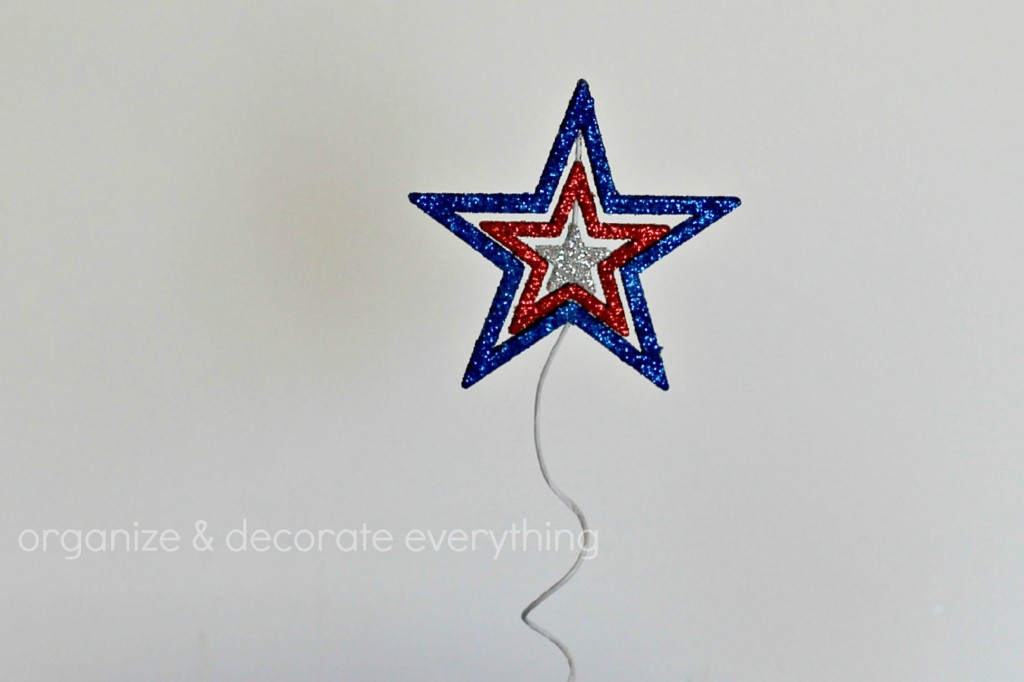 I really can't get enough of glitter and red, white, and blue.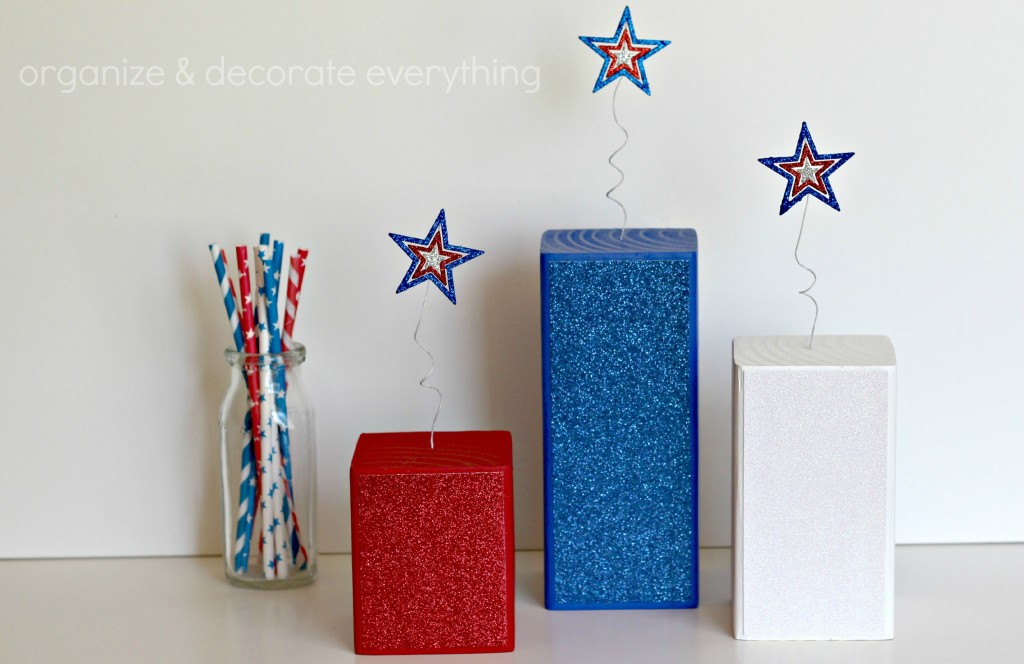 Luckily I have glitter paper left over so I have another project I'll be sharing tomorrow. I can't wait to get all my new patriotic decorations up this week.
I'm linking to these awesome blog parties:
Market Yourself Monday at Sumo's Sweet Stuff
Show and Tell Saturday at Be Different Act Normal
4th of July Link Party at The Ribbon Retreat