Who doesn't love owls? I decided I was going to make some owl softies in the simplest form possible, so I drew a simple shape on a piece of material and cut it out.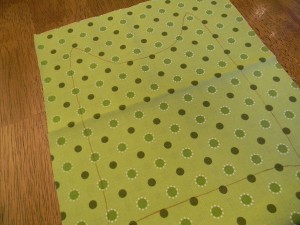 I couldn't make just one, so I made 3. The orange one is my favorite material.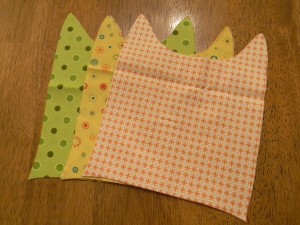 Then I cut out some eyes and beaks. The eyes were traced using the bottom of a cup. The beaks were just cut into a triangle shape.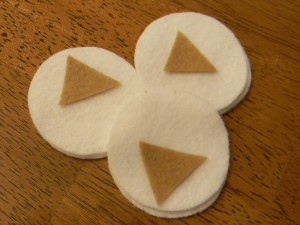 I sewed the eyes and beaks in place.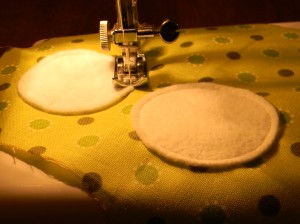 I don't sew a lot so I was a little worried about the circles, but it was actually pretty easy.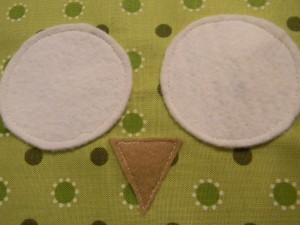 They're starting to look more like owls now.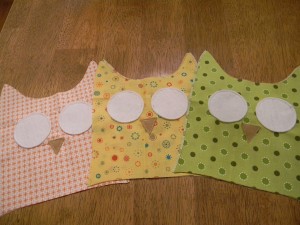 These buttons from my button stash will be perfect for eyeballs.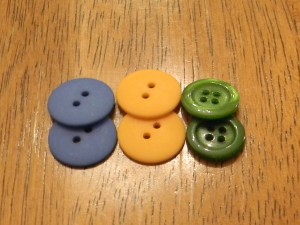 I used the same color thread as the buttons to sew them on.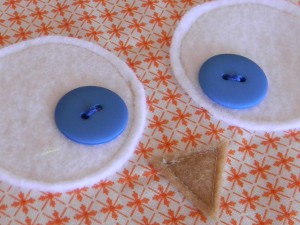 Okay, they're looking a little crazy, but I still think they're cute.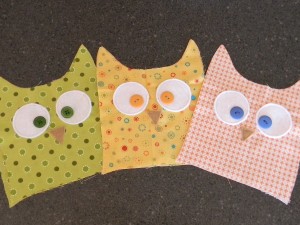 Then I placed the right sides together and sewed all around the owl.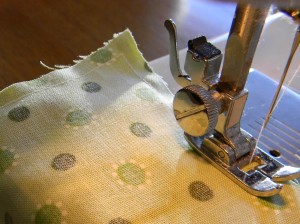 I left a 2″ opening in the owl to turn it right side out.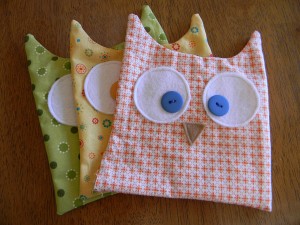 And added the stuffing.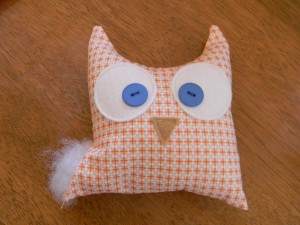 Then I hand stitched the opening closed.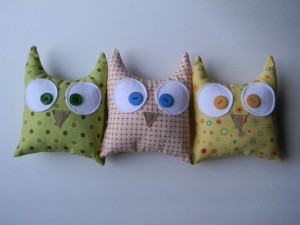 And now I have 3 adorable owl softies that hopefully my grand-daughter will love. The best part is they were totally free by using things I already had. They were so easy, I think I'll make some more.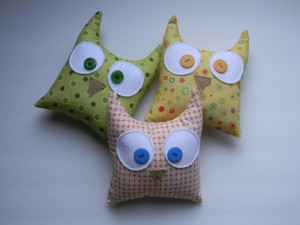 I'm linking to these fun parties:
Friday Fun Finds at Kojo Designs
Saturday Nite Special at Funky Junk Interiors
Sunday Showcase Party at Under the Table and Dreaming
Making Monday Marvelous at C.R.A.F.T.
Craft Link Party at Polly Want a Crafter
Get Your Craft On at Today's Creative Blog
Topsy Turvy Tuesday at I'm Topsy Turvy
Show and Tell Linky Party at Blue Cricket Design
Everything But the Kitchen Sink at A Little Knick Knack
Air Your Laundry Friday Link Party at Freckled Laundry
Check Out These Related Posts