Our mudroom was feeling drafty. The cold air is coming from the new storage area, because it's right over the garage. Once we finish off the under side with insulation and more sheet rock it should be fine, but for now there's a pretty good draft coming in. See, no insulation.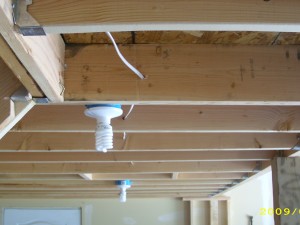 So this was my solution. Not very pretty, huh? It did work, but it just wasn't working for me.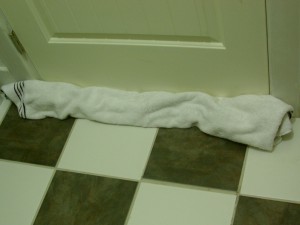 I noticed this scarf in the mudroom last week and had a great idea.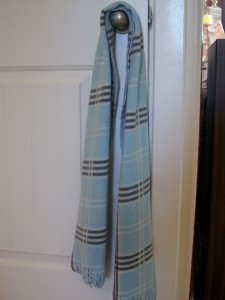 First, I cut it to the length of the door plus about 5 inches more. Then cut some fringe on the end I had cut off, to match the other end.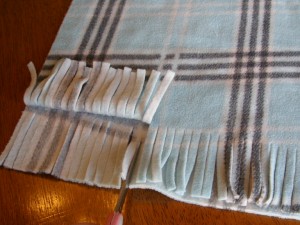 I folded it length wise with right sides together and stitched along the one side to form a tube. I can sew a straight line and that's about the extent of my sewing.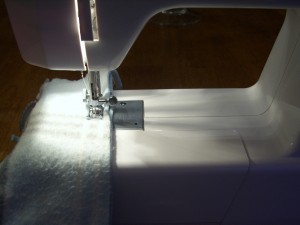 I wrapped a rubber band around one of the ends at the bottom of the fringe.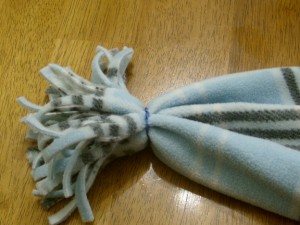 Then I started filling it with rice. Is it okay to use food storage rice to keep a draft out of your home rather than eating it? I was wondering if the rubber band would hold all the rice in, but it did. It took about 1 1/2 cans of rice to fill the tube.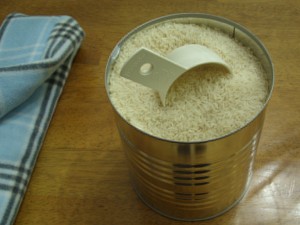 After it was full, I secured the other end with another rubber band and then tied ribbons over the rubber bands, for a finished look.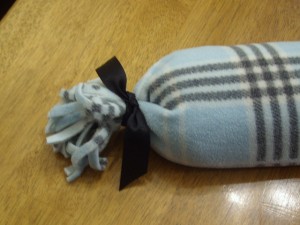 It took about 20 minutes to make the whole thing. I'm pleased how it turned out and it looks much better than the rolled up towel, don't you think?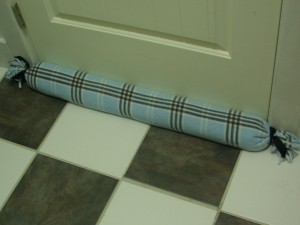 Another free project completed. Doesn't it feel good to re-purpose something and think of new uses for old things?
I'm linking to:
Transformation Thursday at The Shabby Chic Cottage
Strut Your Stuff Thursday at Somewhat Simple
Get Your Craft On Thursday at Life As Lori
Frugalicious Friday at Finding Fabulous
Creative Cats Friday at Poppies at Play
Inspiring Finds at The Inspired Room
Saturday Nite Special at Funky Junk Interiors
Metamorphosis Monday at Between Naps On The Porch
Make It For Monday at Cottage Instincts
Make Your Monday at Twice Remembered
It's So Very Creative at It's So Very Cheri
Just Something I Whipped Up Monday at The Girl Creative
Trash to Treasure Tuesday at Reinvented
DIY Day at A Soft Place To Land
Get Your Craft On at Today's Creative Blog
Talented Tuesday at My Frugal Family
Works For Me Wednesday at We Are That Family
Show and Tell at Blue Cricket Design
20th Penny Pinching Party at The Thrifty Home