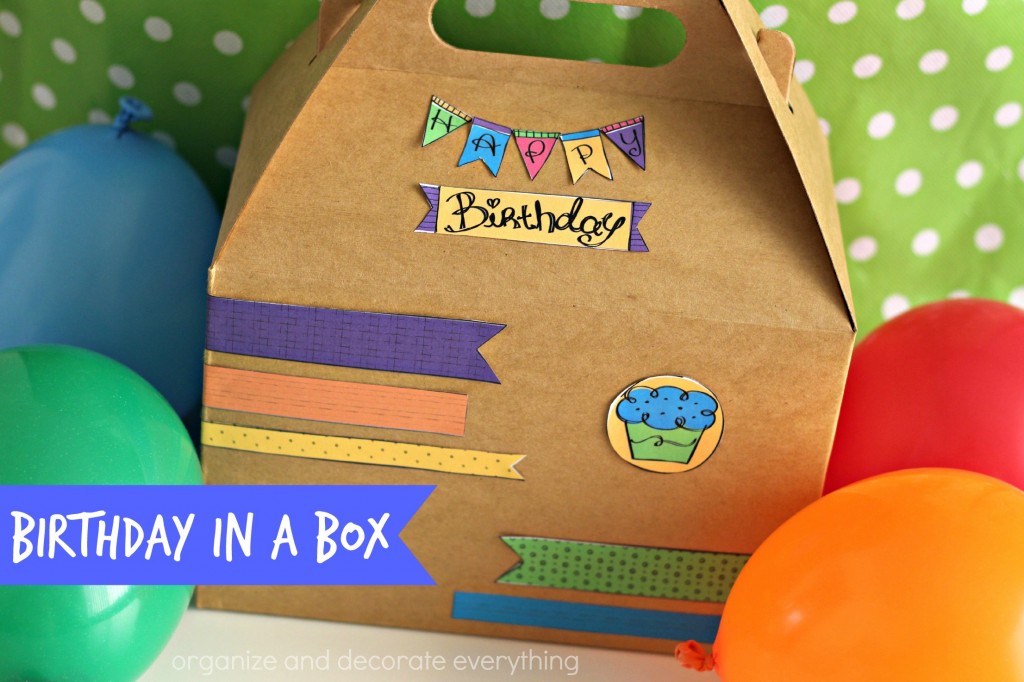 It's hard not being near family for birthdays, especially the grand kids. I thought it would be fun to send Maddux a Birthday in a Box for his 4th birthday.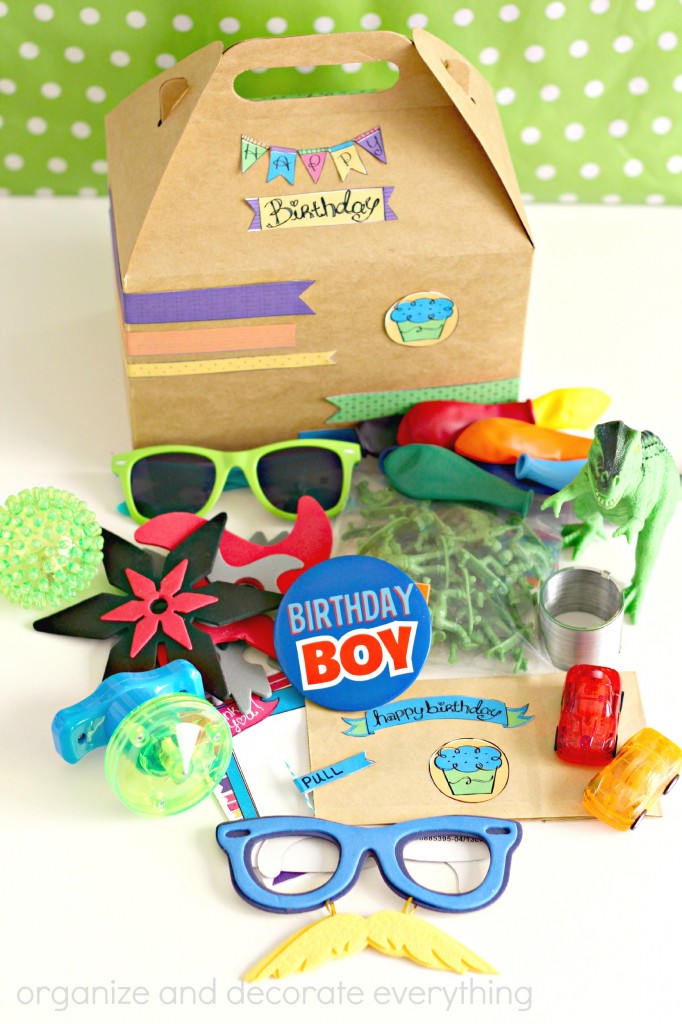 It's not the usual Birthday in a Box which traditionally includes baking and birthday party supplies. I knew his mom and dad would provide all those essentials, so I sent some fun little toys and other surprises.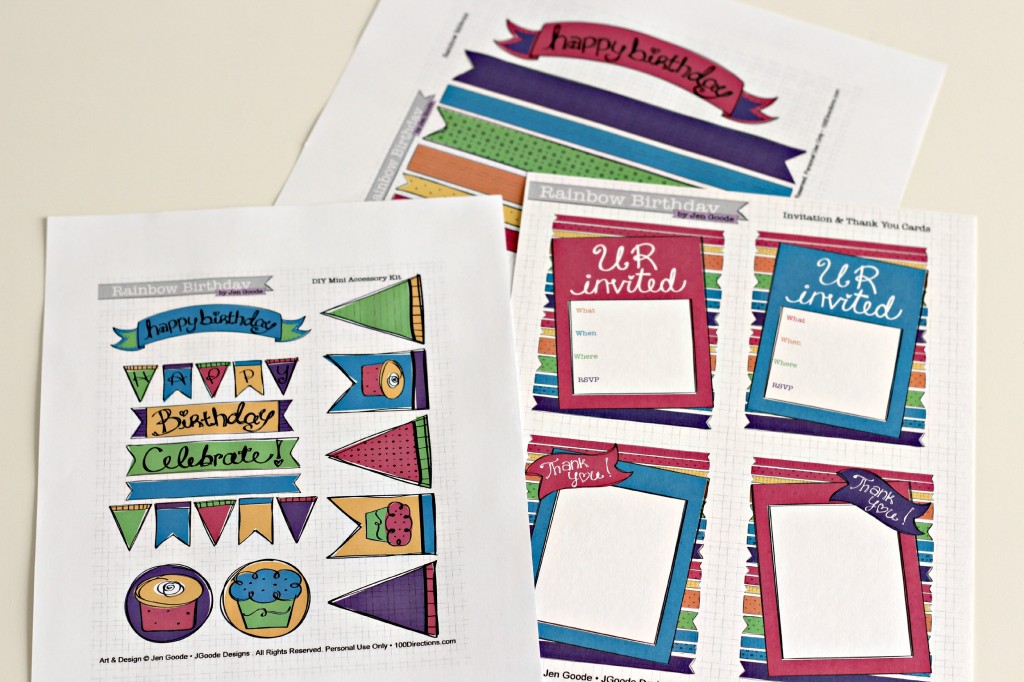 I started by using the Rainbow Birthday Printables by Jen Goode. These are so bright and fun! I printed mine smaller than the originals because I wanted to use them on and inside the box. They're easy to resize by opening the file and resizing them before you print. I resized mine to 75%.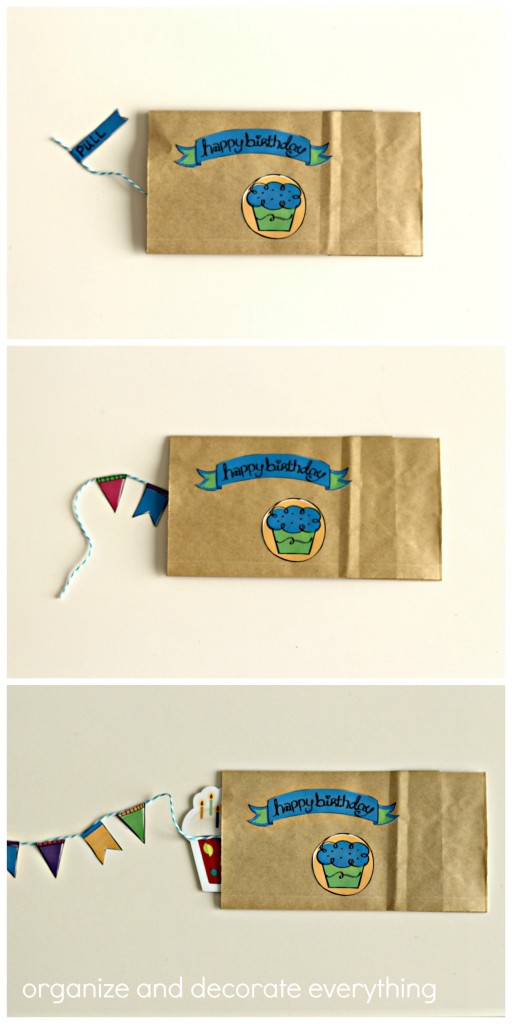 I made this fun gift card holder out of a tiny paper bag, twine, and printables from the Mini Accessory Kit. I added the cutouts to the front of the bag using adhesive tape. Then I made a small banner by attaching the pieces to a small piece of twine using tape. I taped one end to the gift card and attached a flag to the other end that says "pull". Wouldn't this be a fun way to give any gift card?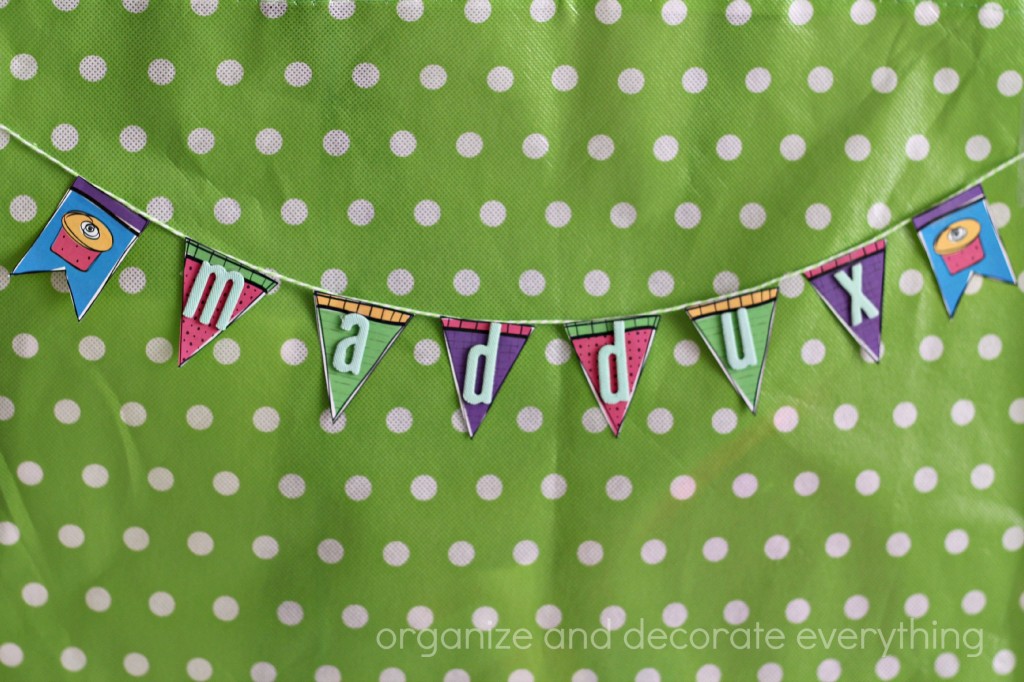 I used the larger banner to add Maddux's name to it. Even if he doesn't use it for his birthday it will be fun for him to pull it out of the box and see his name on it.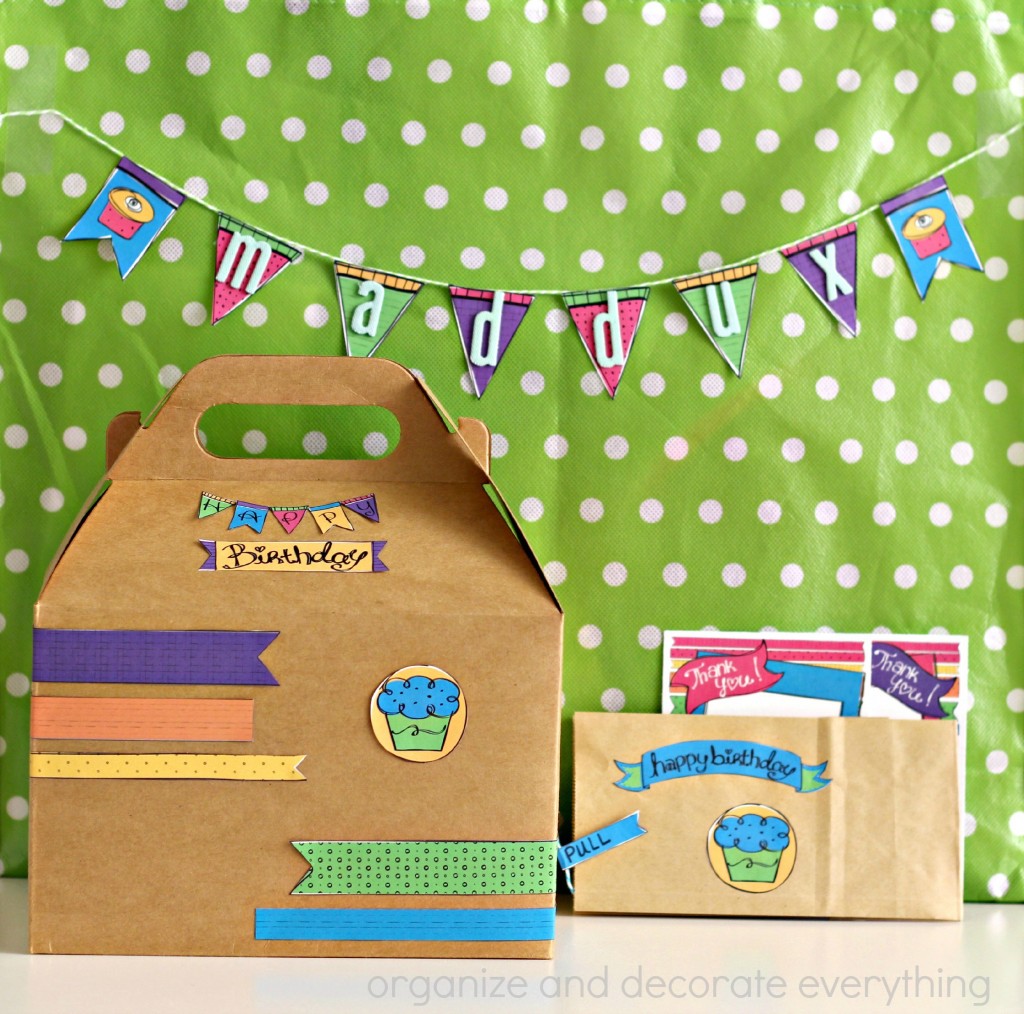 I used the Rainbow Ribbons and more of the Mini Accessory Kit to decorate the Birthday Box. I just used a glue stick to adhere it to the box. I also cut out the Thank You Notes to add to the inside of the box.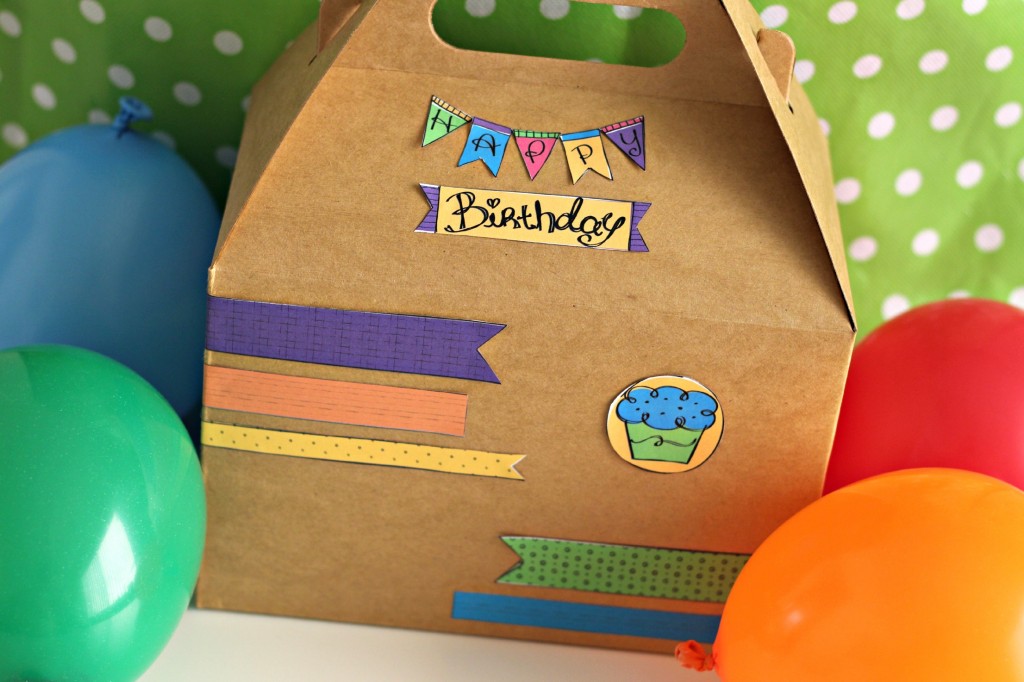 There are a few other bloggers sharing more fabulous ideas using these awesome Birthday printables. Visit 100 Directions.com for more ideas and all the printables shown here. You can also click on the button below to be taken to 30 Minute Crafts where Carolina is sharing some of the ideas too.
Check Out These Related Posts