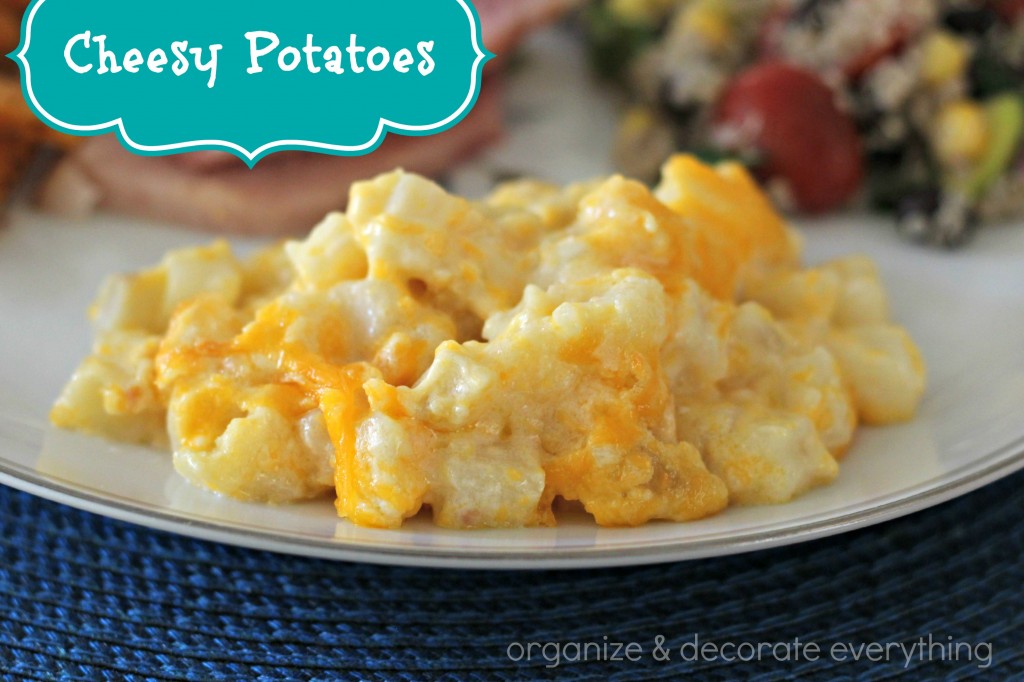 My family loves Cheesy Potatoes and every time I make them I wonder why I don't make them more often. I usually just make them for holidays or big Sunday dinners. Some of the recipes I've seen are complicated but who needs complicated when you can simplify it and get the same great taste? I made these gluten free by omitting the crushed corn flakes for the top and using gluten free cream of chicken soup.
Ingredients:
1 package frozen diced hash browns (thawed)
1 can cream of chicken soup (gluten free)
1 stick melted butter
1 cup sour cream
2 1/2 cups shredded cheddar cheese
1/3 cup dehydrated onion
Preheat oven to 350. Combine all ingredients in a large bowl (leaving out 1/2 cup of the cheese) until mixed well. Spread in a 9 x 13 greased baking dish. Sprinkle remaining cheese on top. Bake for 50-60 minutes.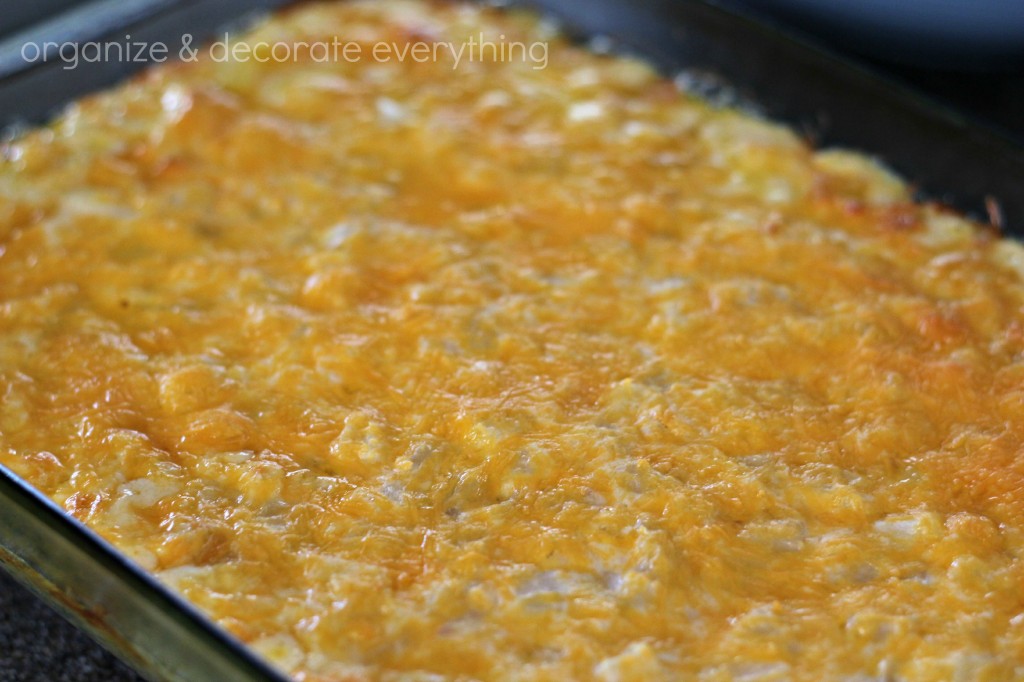 Enjoy!!!