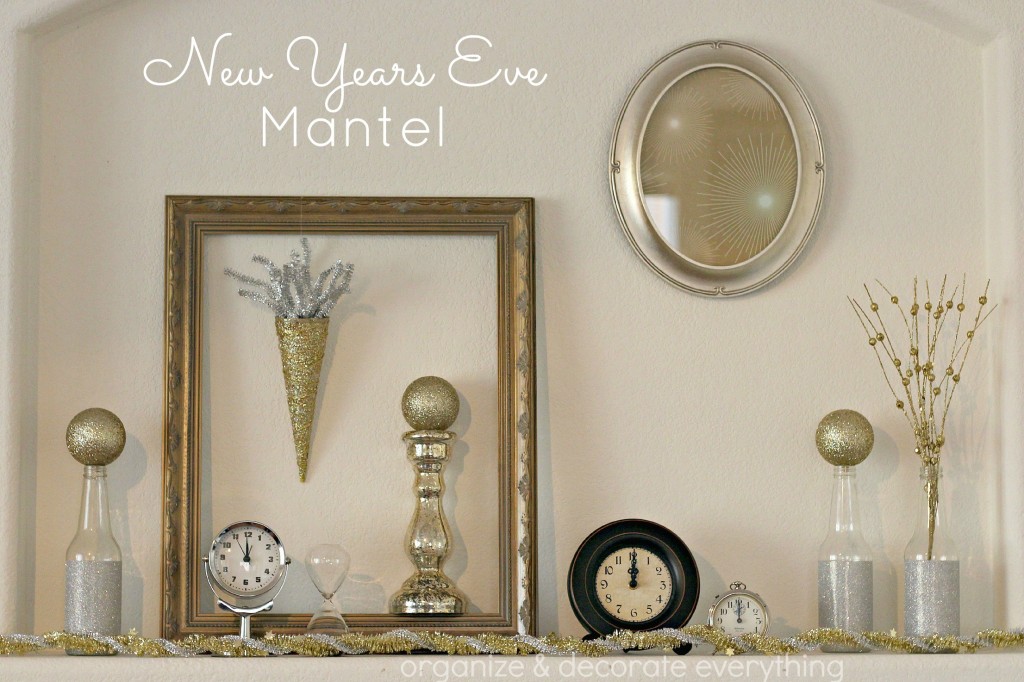 We were out of town for the weekend so my Christmas is still up, but I decided I wanted a mantel for New Years Eve so I took a few minutes and came up with this. I used some of my Christmas decorations then grabbed a few things from the craft room and from around the house. Gold, silver, and glitter must have been speaking to me because this is what happened.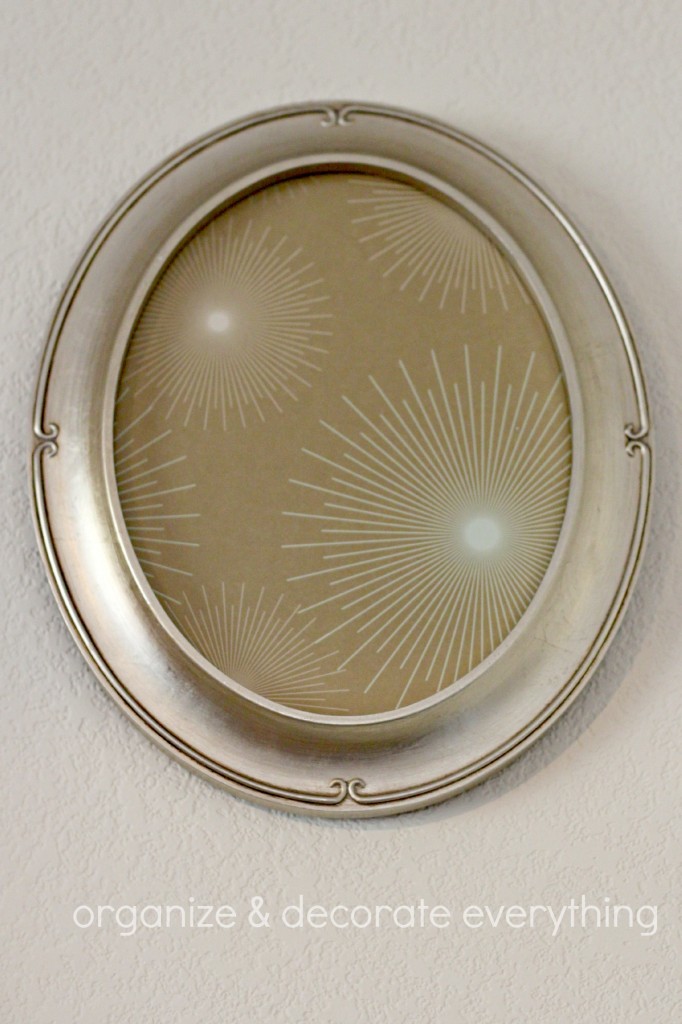 I found this scrapbook paper in my stash and thought it would be perfect to represent fireworks, luckily the colors were perfect too. It's from a Martha Stewart Christmas line from about 4 years ago. I used the glass from the frame to trace onto the paper then cut it out and placed it in the frame. Talk about super fast and easy decor!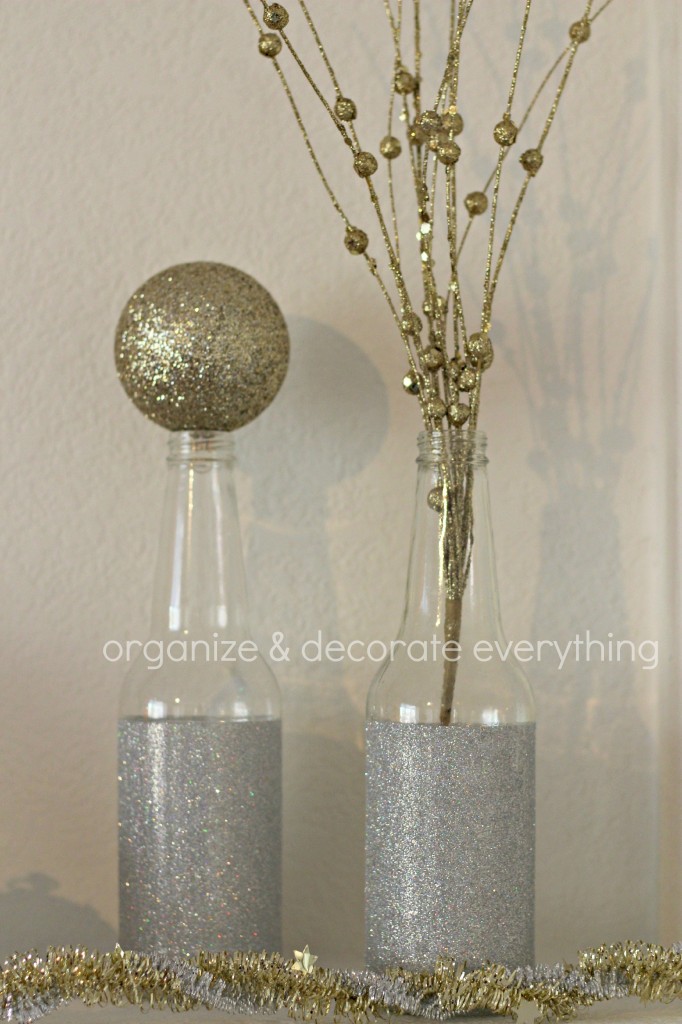 My glitter bottles from a couple years ago have been one of my most popular posts. They're so pretty and another really fast and easy project. Just leave time for them to dry. I love the gold and silver glitter together. The gold glitter balls are just ornaments turned upside down and the gold spray is leftover from Christmas.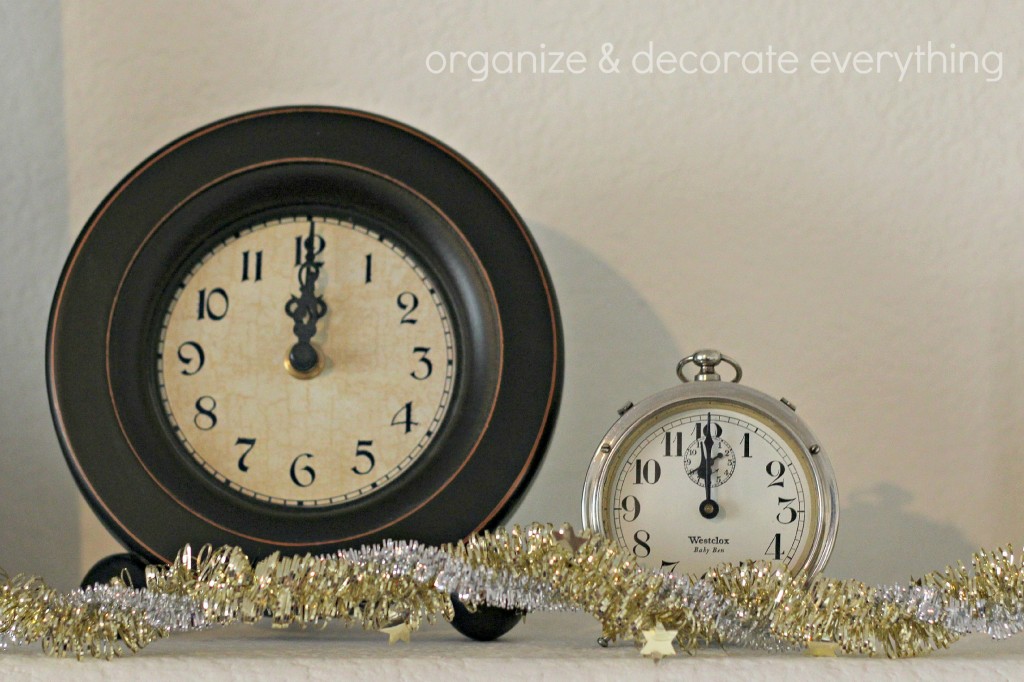 Clocks are always perfect for New Years Eve decor so just gather them from around the house for the night.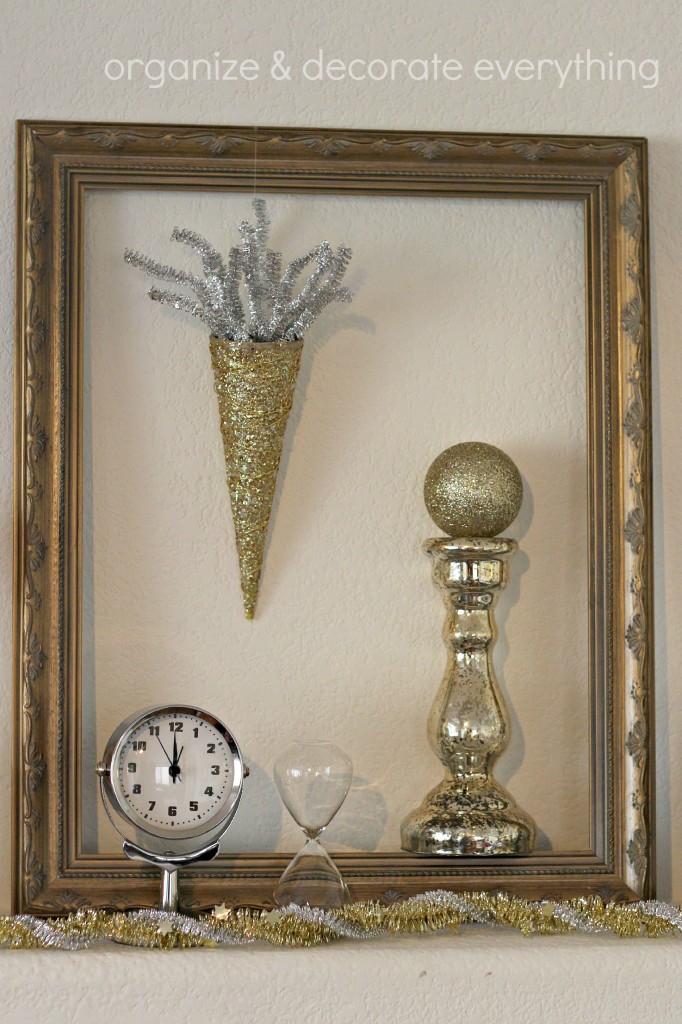 I like to use empty frames and other large pieces to bring height and balance to the mantel. They're also fun to hang things from like this gold glitter cone.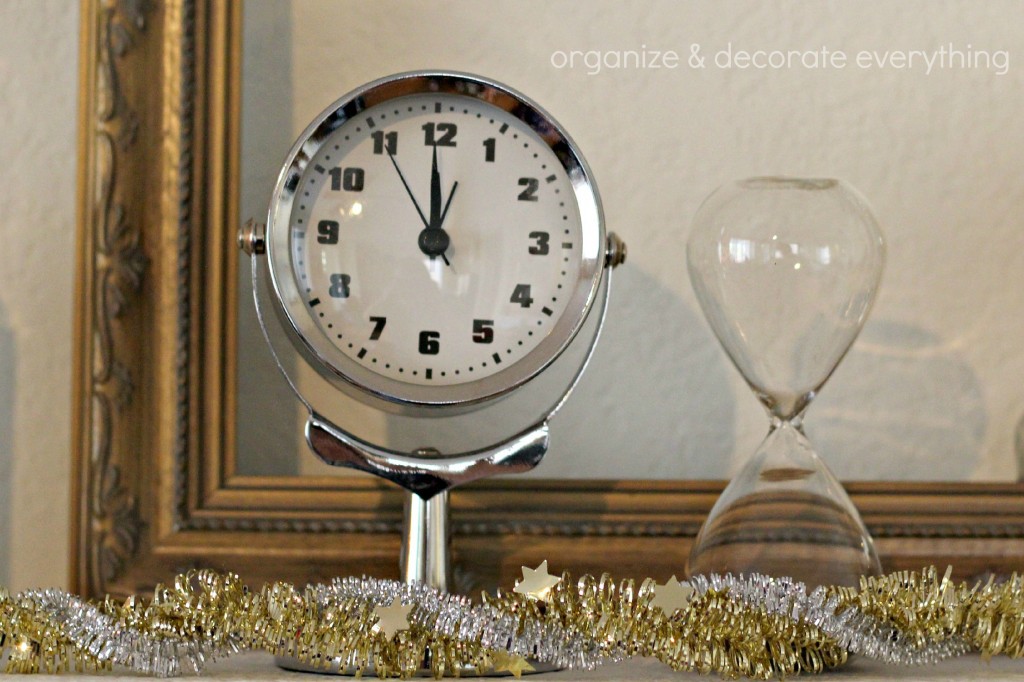 I placed another clock and an hour glass in front of the frame.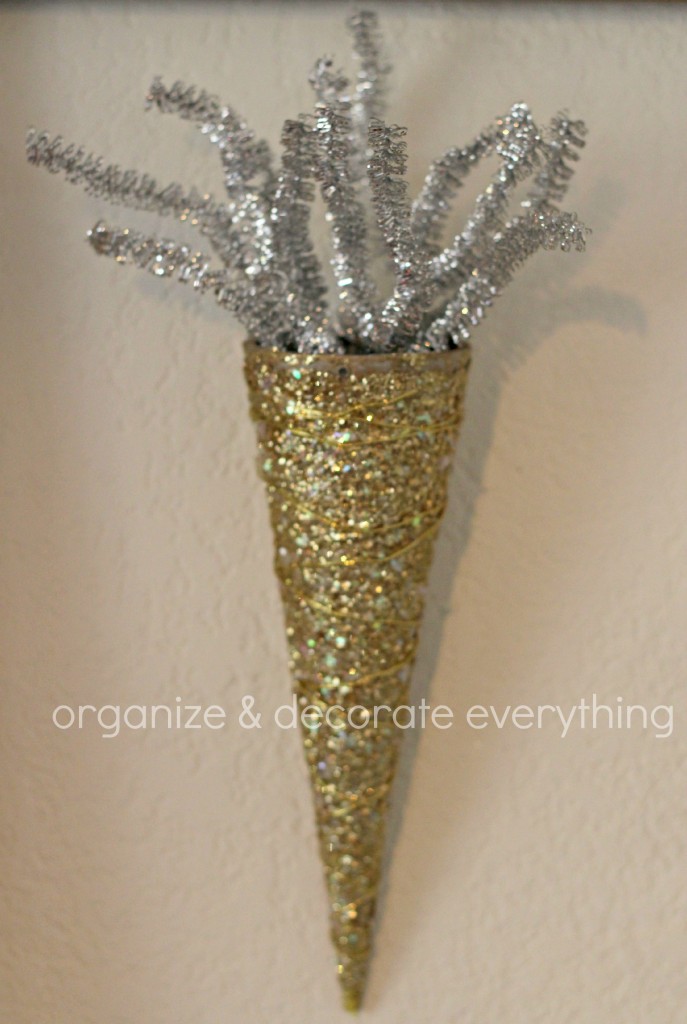 The glitter cone is actually a Christmas tree cone turned upside down. I had it on the mantel for Christmas and decided to use it again for New Years. I punched little holes in the base and strung fishing line through them to hang it up, then I cut pieces of silver tinsel garland to stick out of the top. It kind of looks like a party, don't you think?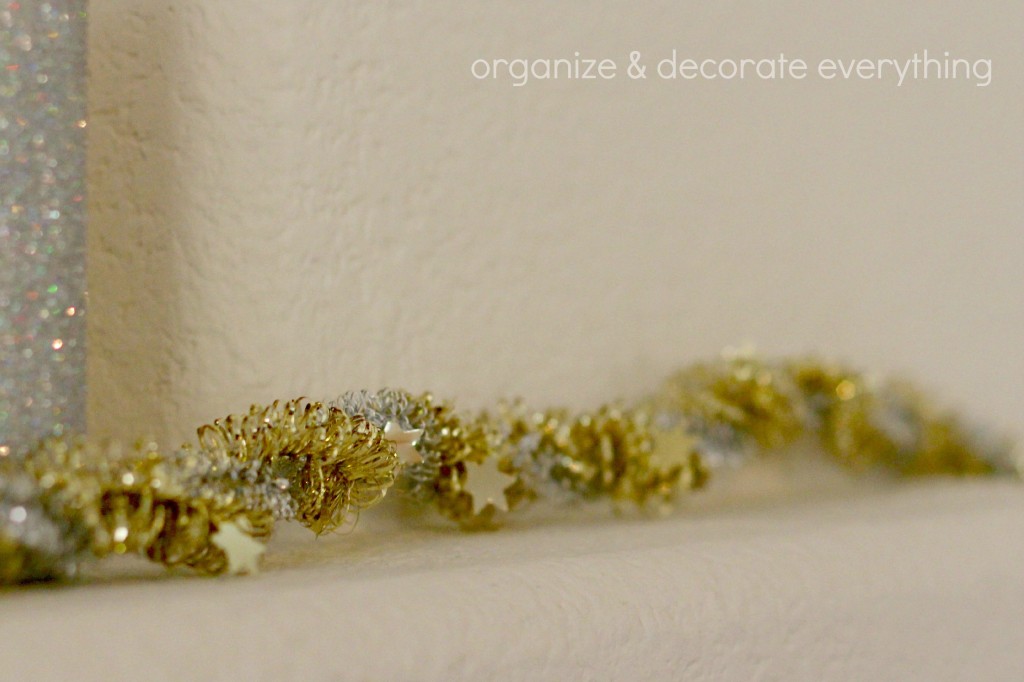 The garland is just gold and silver tinsel twisted together. I had it leftover from gift wrapping.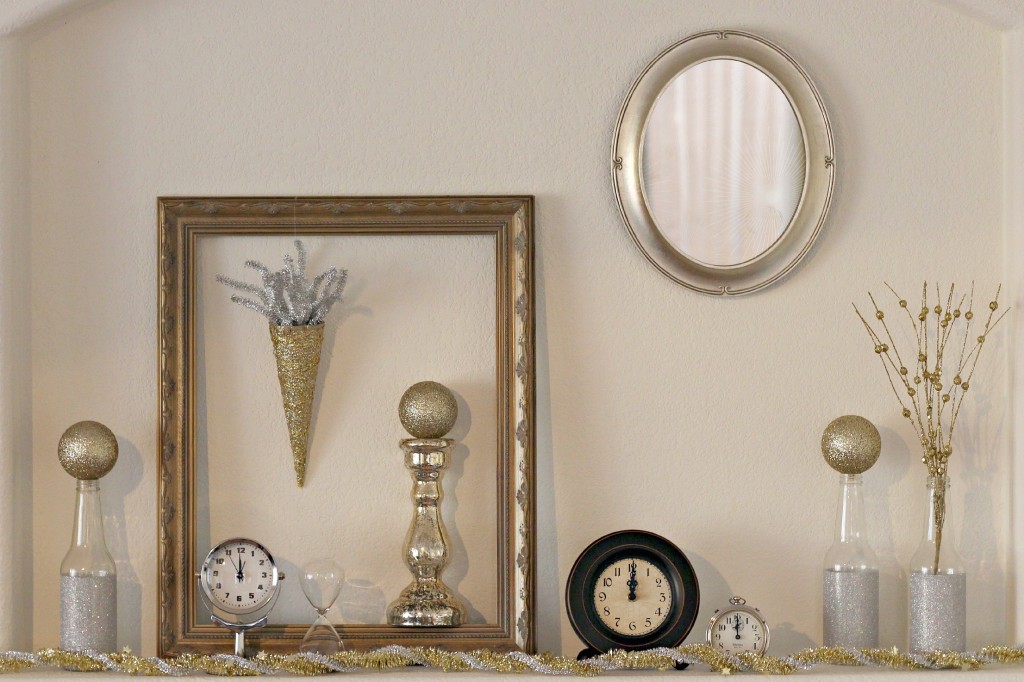 I love how it turned out and how fast I was able to gather what I wanted to use. This was so last minute and then I decided it needed a banner too, so that will be on the blog later today. Are you prepping for a New Years Eve celebration or do you just like to decorate for the family? You know I'll change my mantel any chance I get so this was just for fun, plus Ammon loves when I use the clocks and hour glass.