We've always spend New Year's Eve with our kids, mostly playing games and watching New Year's Rockin' Eve on TV. Last year I decided to add a little more suspense and excitement to the night by introducing New Year's Eve Countdown Bags. Here's my take on the bags this year.
I quickly decorated the mantel and hung the bags from twine using clothespins.  The activities were placed inside the bags until that hour arrived. The bags started at 6pm and ended at midnight but you could start them whenever you like.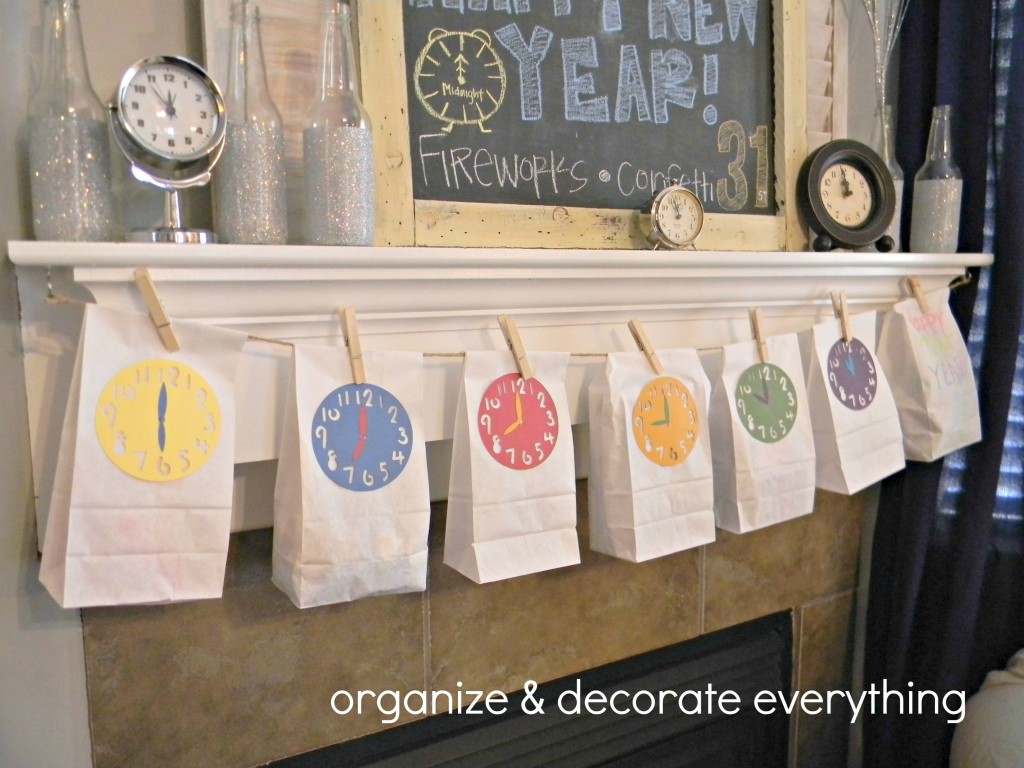 We started with glow sticks for the little kids at 6pm and since we were still preparing food for the evening they just continued playing the Wii.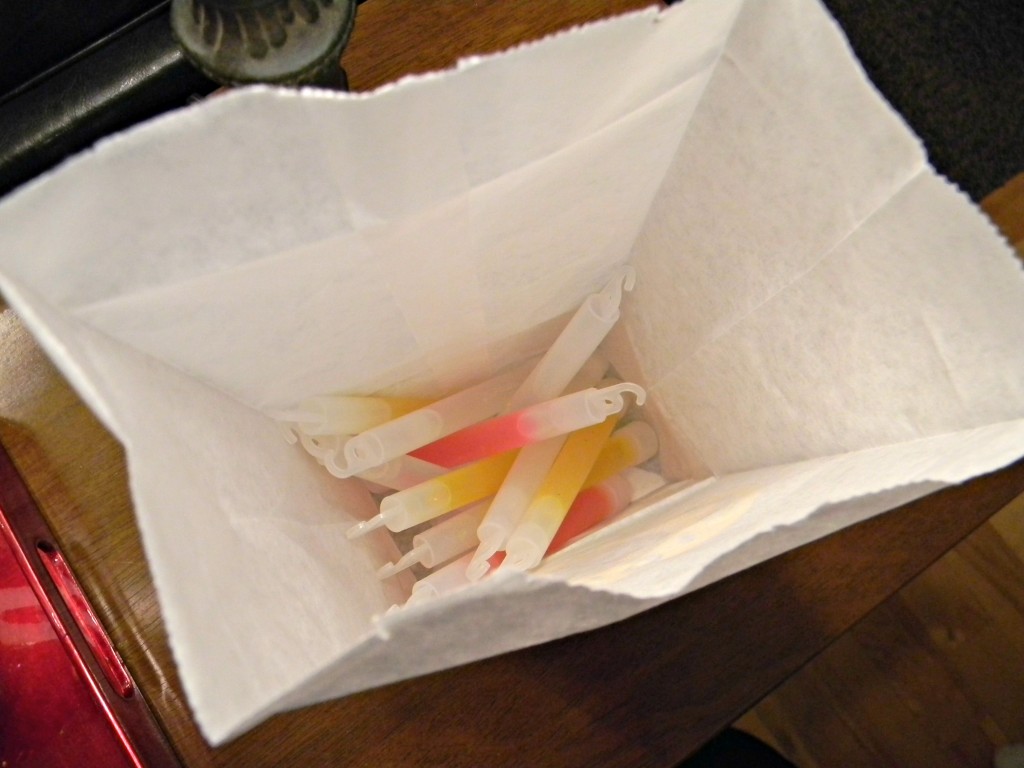 At 7pm we opened the bag with treats inside. That signified we could start eating and not stop for the next 5 hours.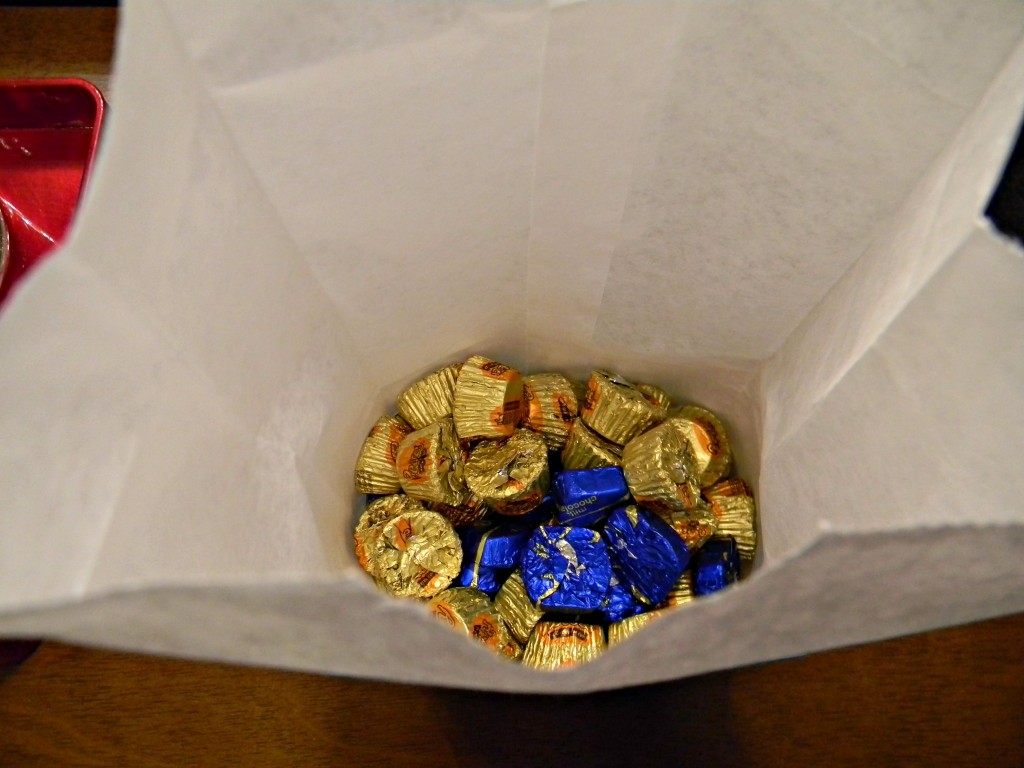 At 8pm we opened the props for the photo booth. It was the biggest hit of the night. Thank you Mom It Forward for the fun photo props.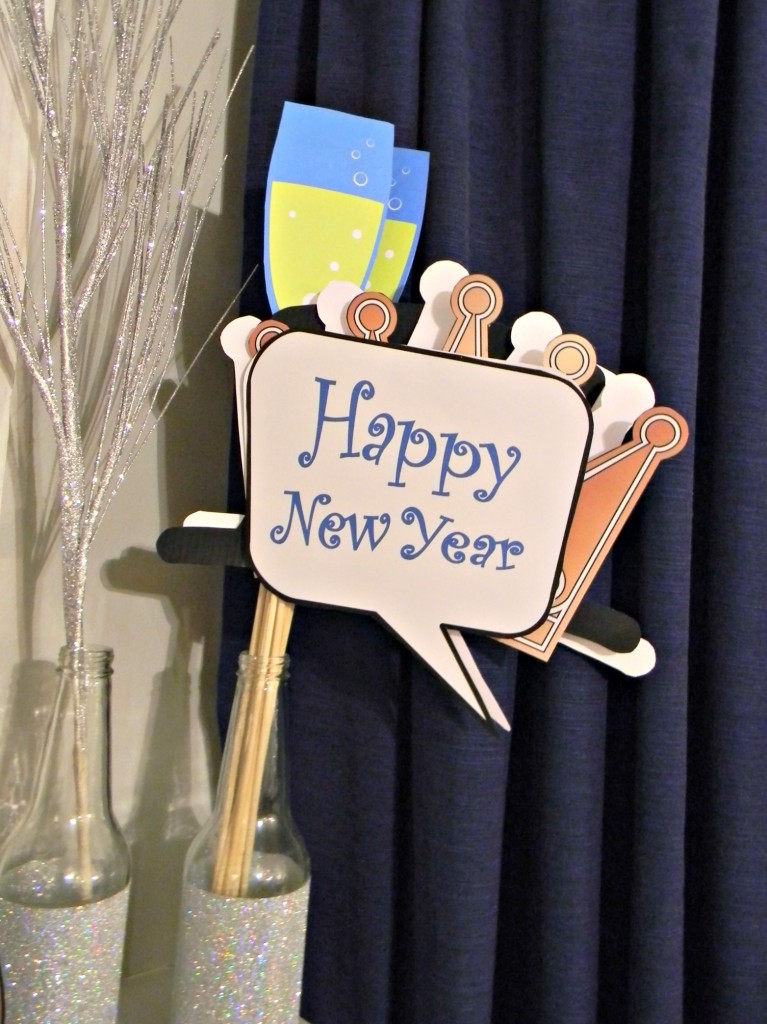 Apparently there are a lot of hams in my family. Everyone had so much fun in front of the camera, even the littlest ones. And then all the littlest were tucked in for the night.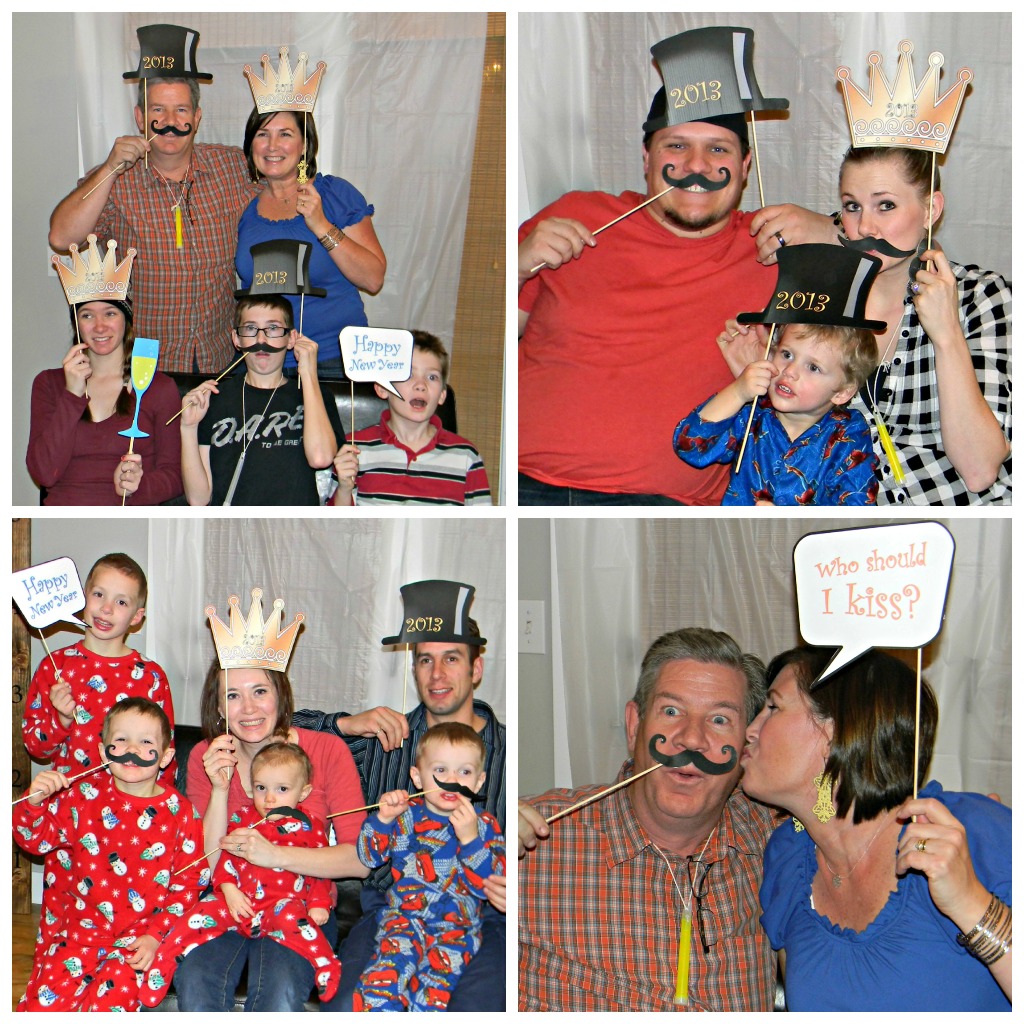 9pm meant it was time for Just Dance. It was so much fun and a great way to burn off some of those calories from all that junk food.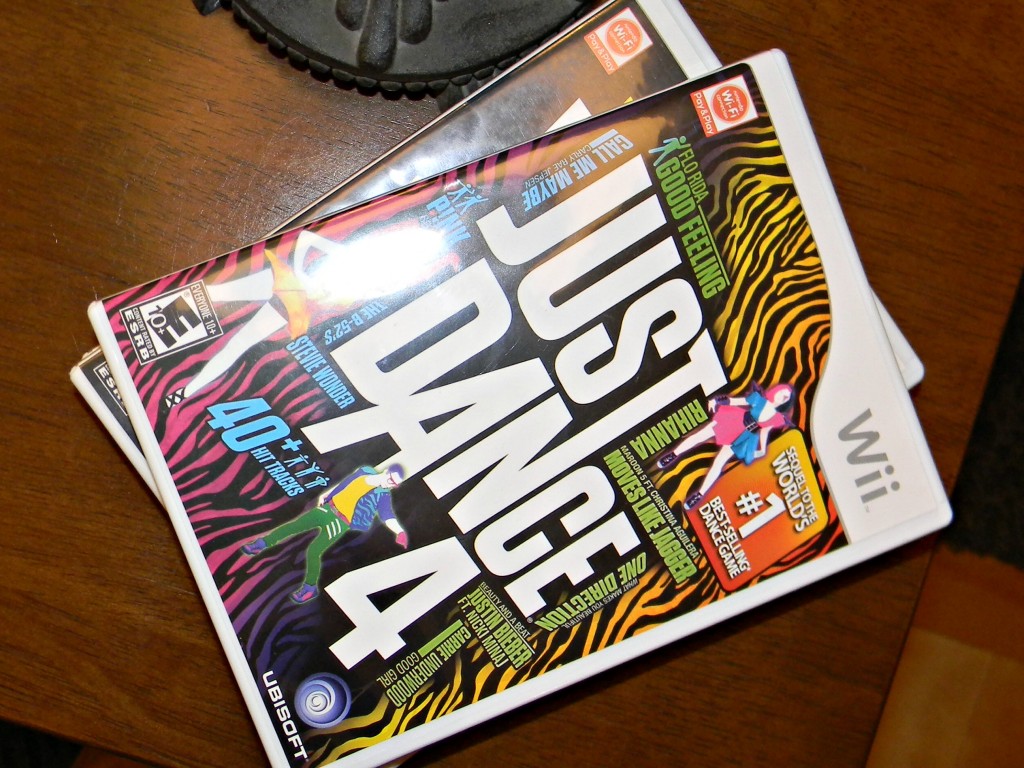 Everyone had a try at it but there are some pictures I'm not allowed to show. I'll save them for leverage at some other time.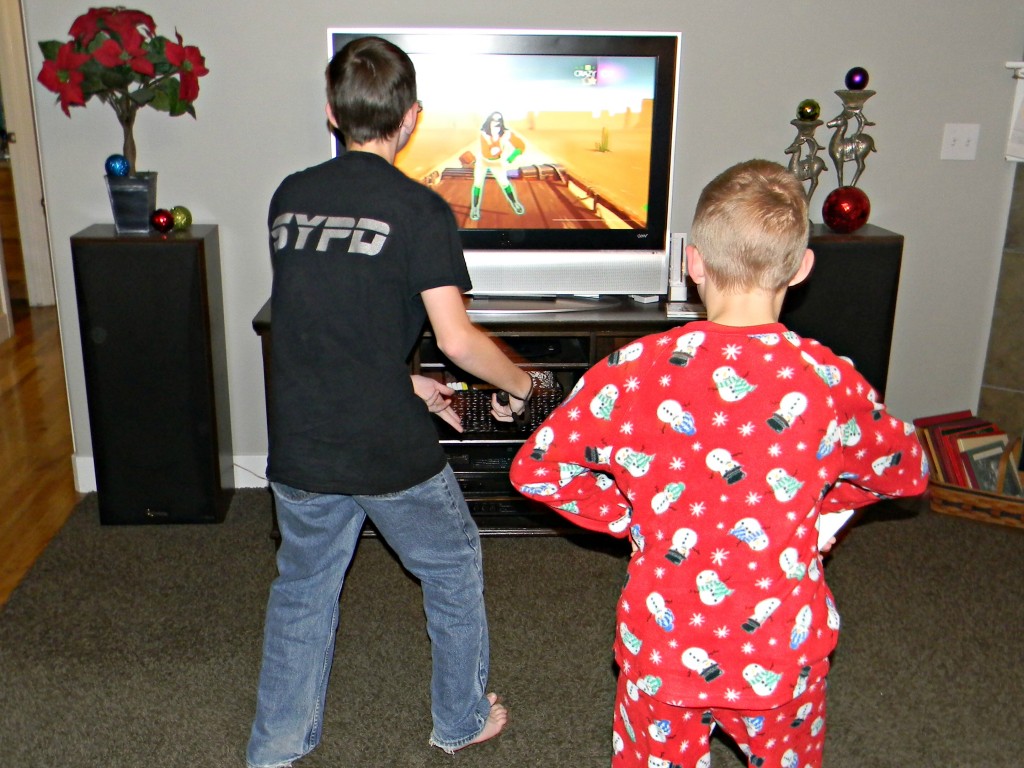 At 10pm some more of the kids went to bed and it was time for games. We started with Spot It, which is pretty fun but I'm too slow. I need to play it a little more with the kids for practice. Then we played Lucky Under (hubby's favorite).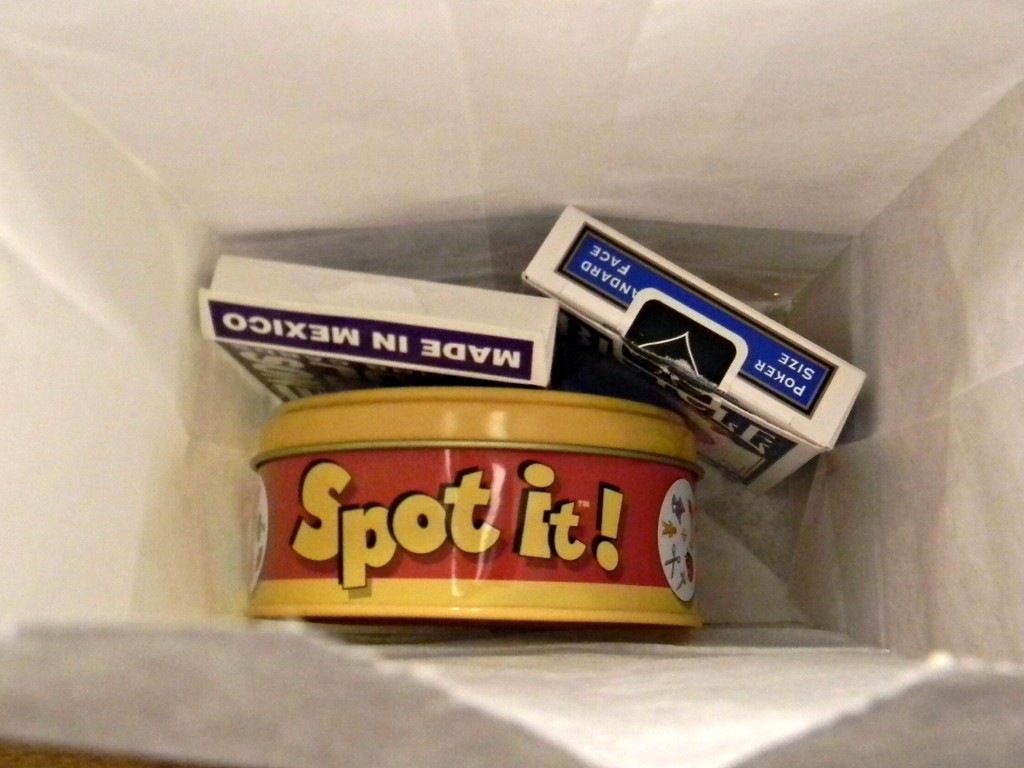 Then we moved onto reverse charades which is hilarious. But the girls lost!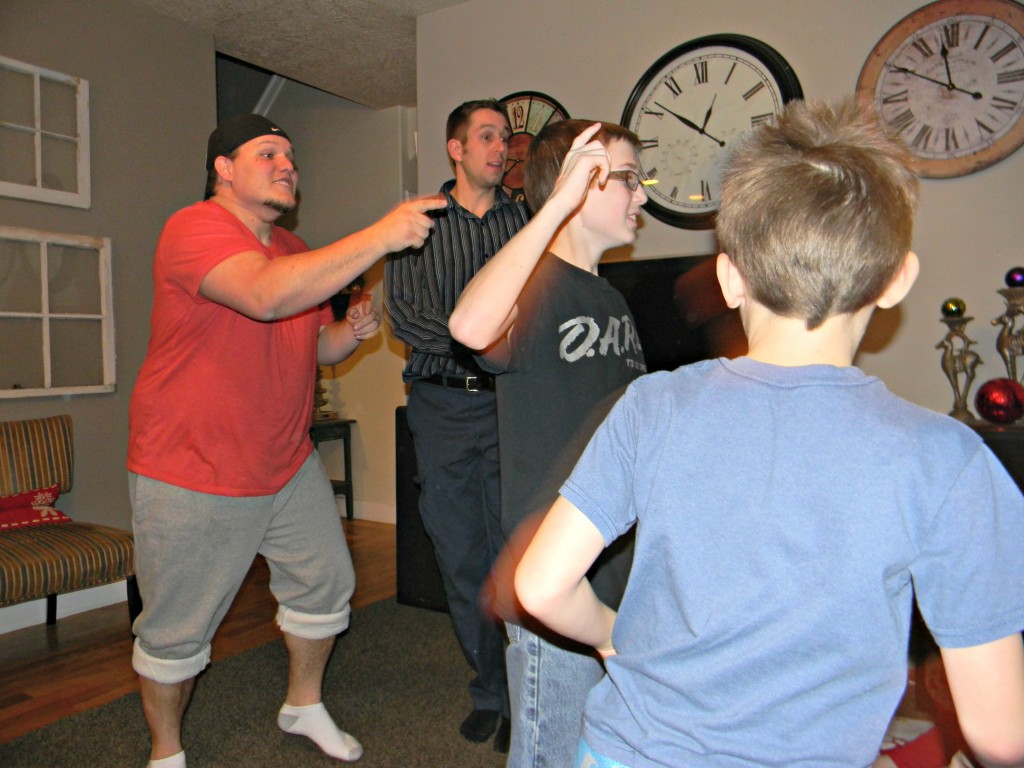 At 11pm it was time to write up our New Year's resolutions and to take a look back at 2012. It was nice to take the time to think about some of the highlights of 2012 and make goals for 2013.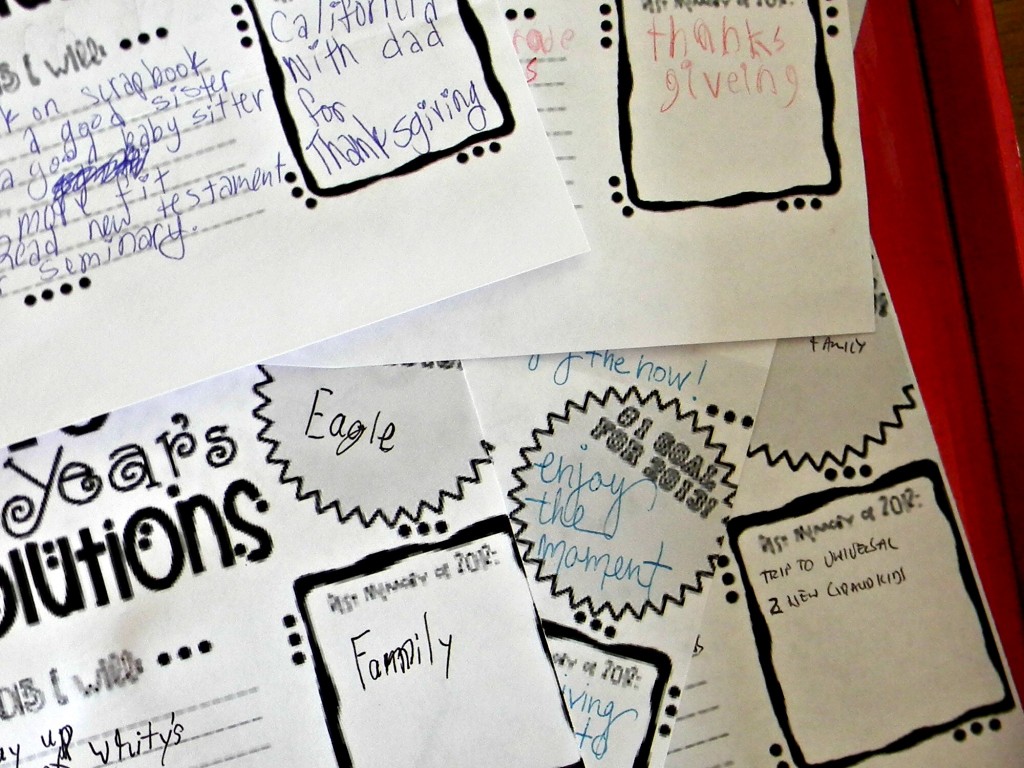 A few minutes before midnight we got the noise makers out of the last bag and went on the front porch to make some noise. Are we the only ones that still do that? We didn't see anyone else out.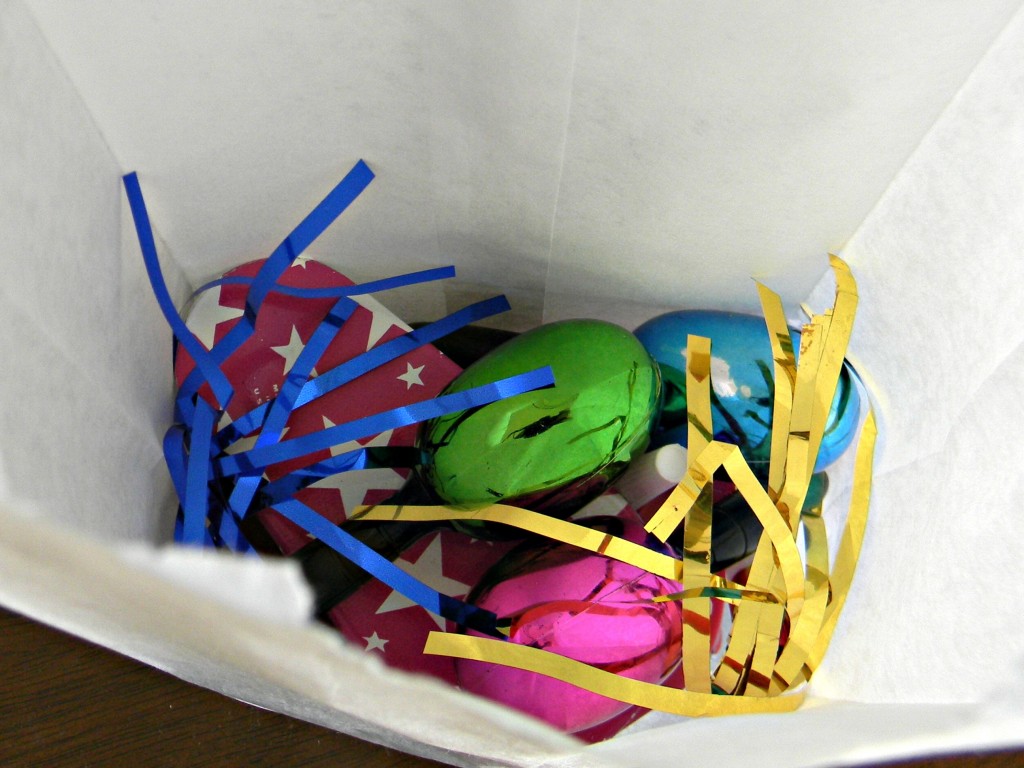 Then it was time to toast to the New Year (non-alcoholic, of course) especially since Ammon is only 9.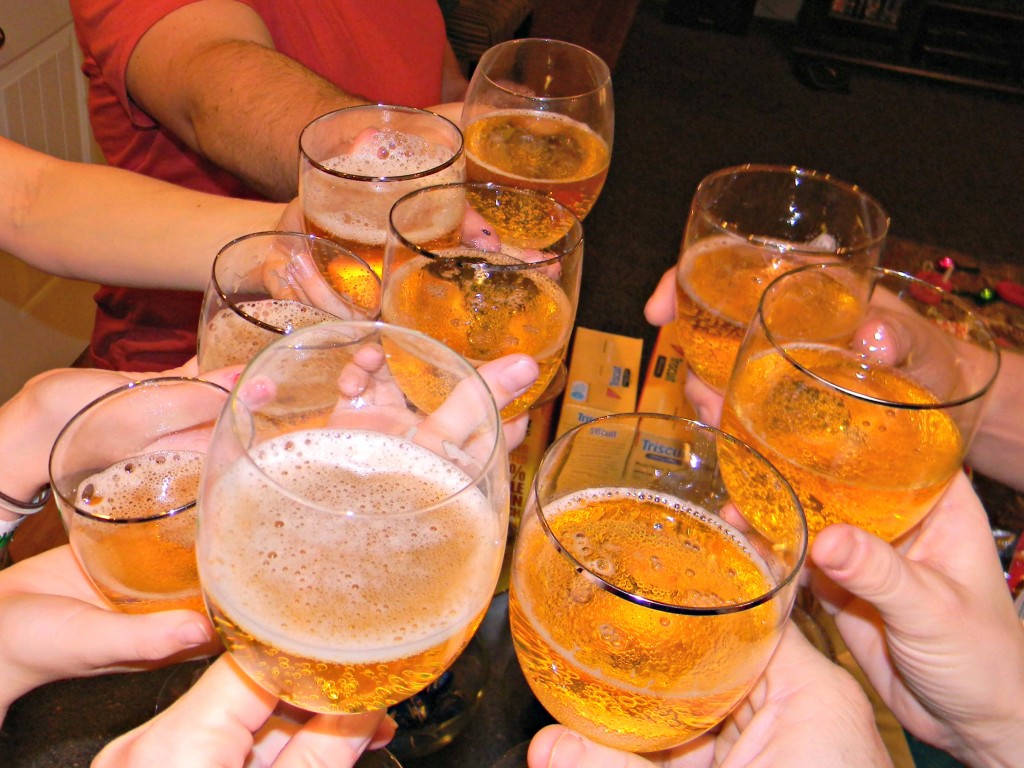 I'll be using the bags again next year and changing them up a bit. They've become a fun tradition.
How about you? Do you want to give them a try next year?