Do you remember the planner I bought this year and then personalized it by adding vinyl to the front?
Because it was a cheaper version it didn't come with anything to mark the day.
It was starting to drive me crazy flipping through the planner numerous times a day to check my schedule.
So I made a bookmark (or planner-mark).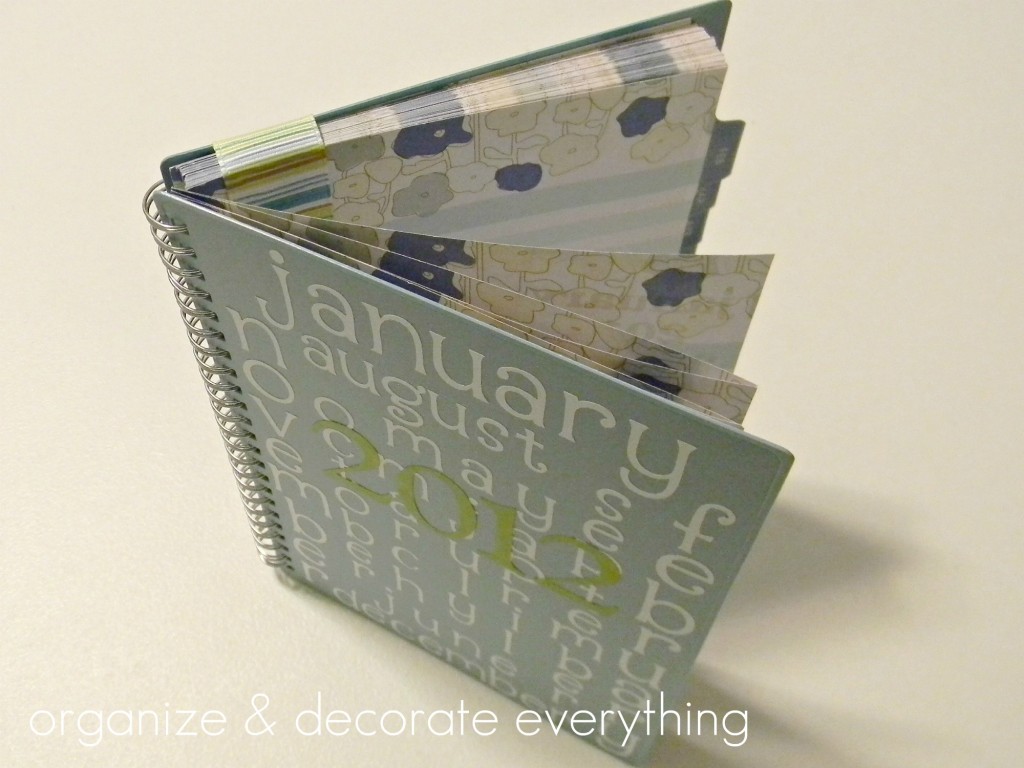 I simply used a piece of ribbon and a 1 1/2 piece of elastic to make the bookmark.
I sewed the elastic to one side of the ribbon.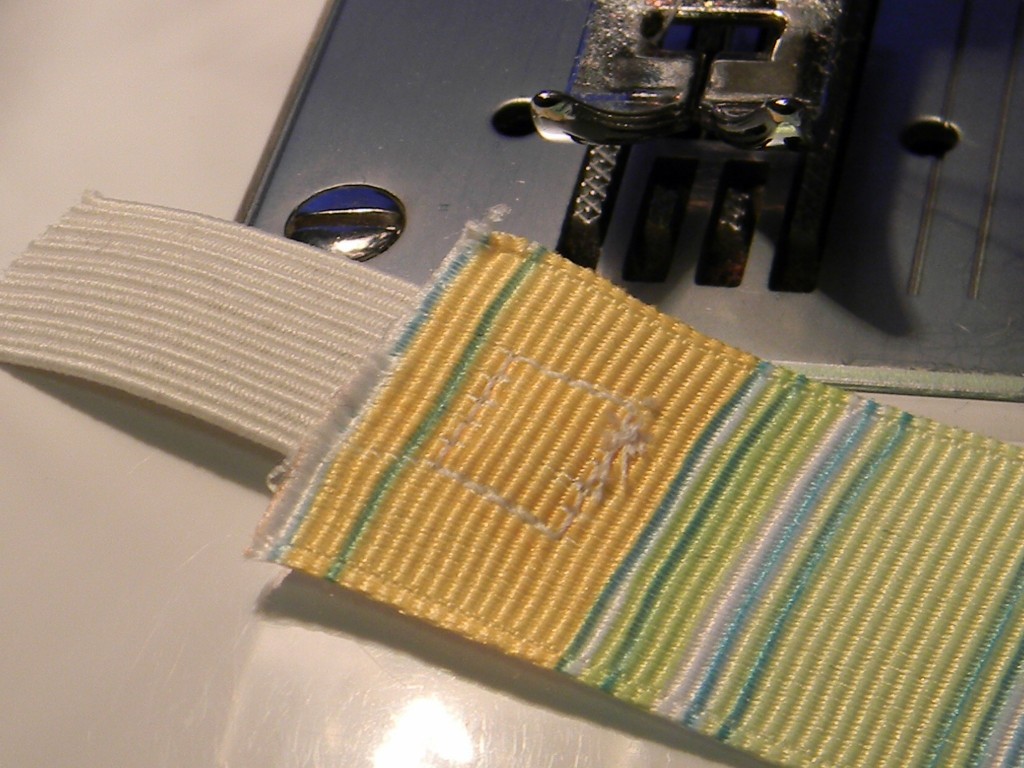 Then the other.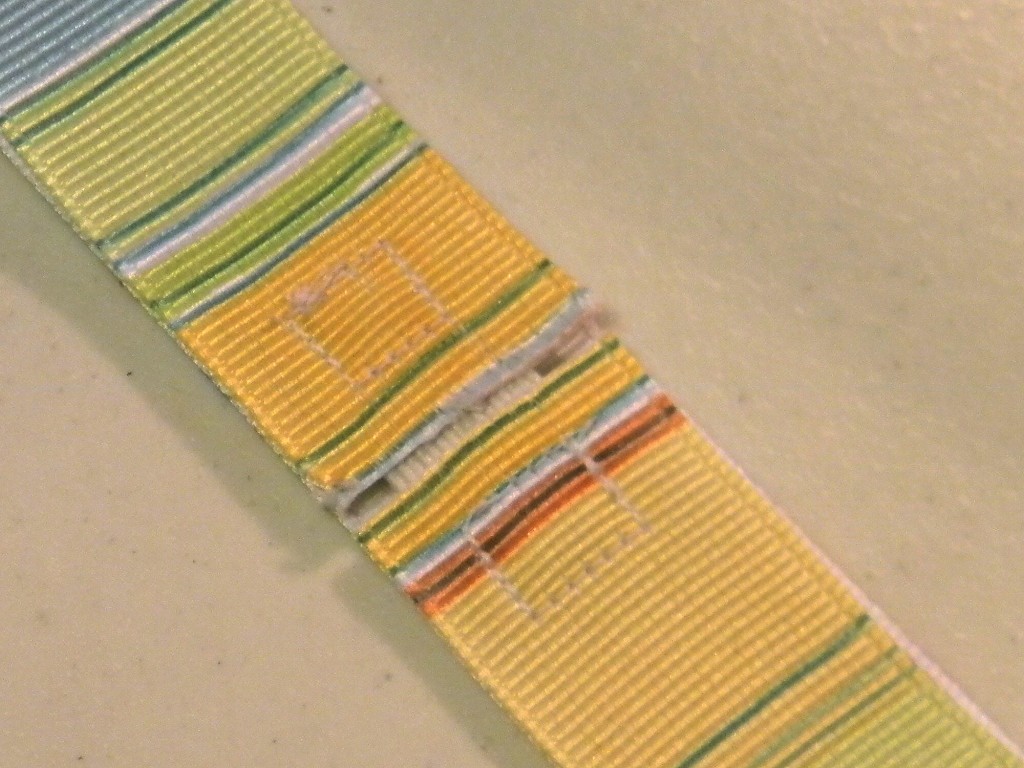 And slid it over the planner.
Now the ribbon marks my place for a week at a time and I don't have to flip through the pages anymore.
I know it's such a quick and simple solution but one that saves me aggravation.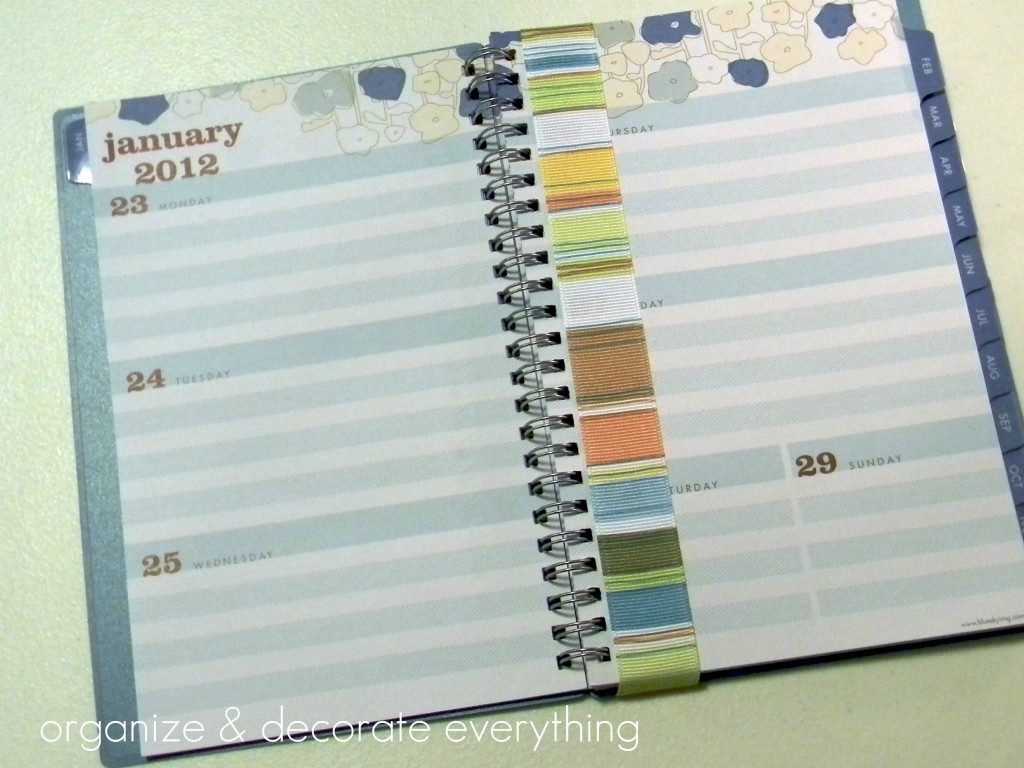 Do you have any quick solutions that have saved you from being annoyed or aggravated?