I have 2 resin wood look votive candle holders that I bought several years ago. It's one of those few times I wish I would have purchased more. After years of wanting more, I thought why not make something similar. These Wood Wrapped Candles are super simple but give me the wood look I was hoping for. They will fit in perfectly with my Woodland Christmas theme this year. You can wrap your candles in any scrapbook paper to fit your theme.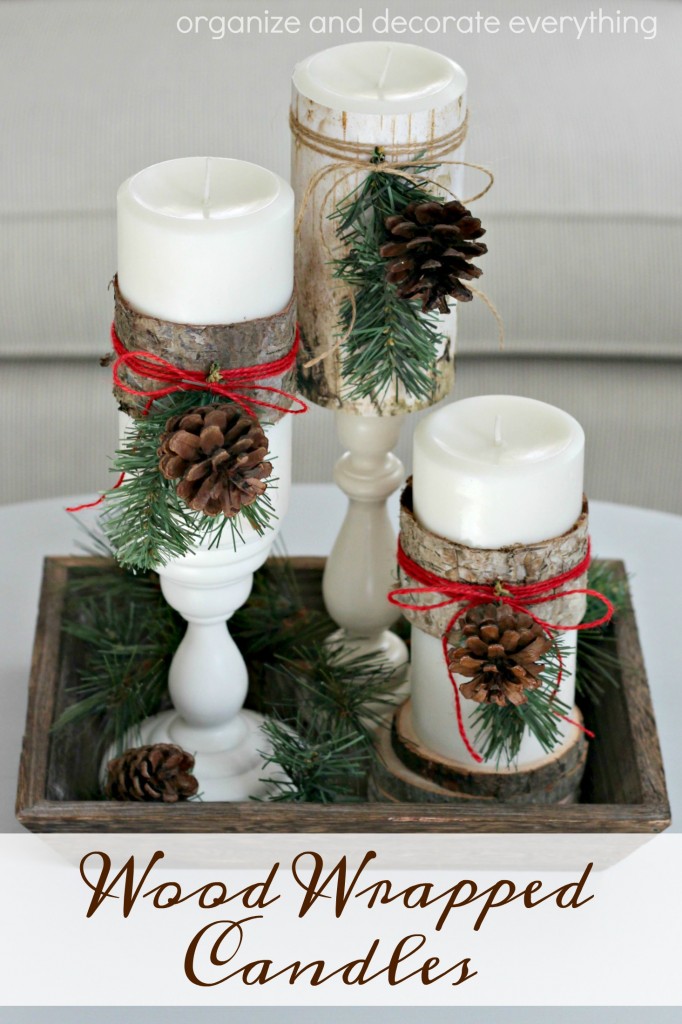 Affiliate links have been added for your convenience.
This post is part of the 31 days of Christmas Ideas series. Click over to the main page to see all of the 31 Christmas posts (they will be added daily).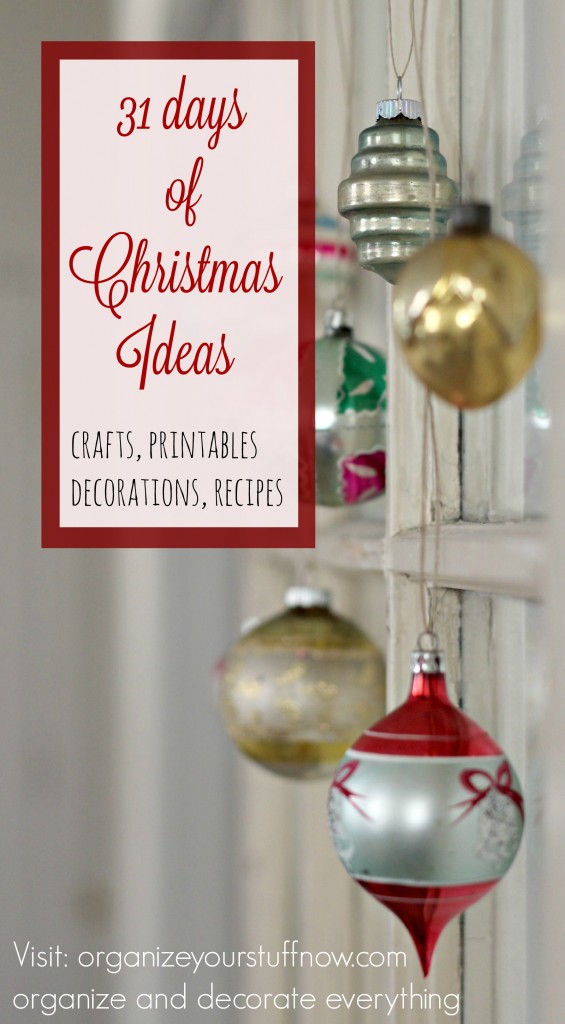 Supplies needed:
pine bough (I'm using the rest of the bough I used for the Cork Pine Trees)
bark scrapbook paper
bark strips (Hobby Lobby)
natural twine
red twine
wire cutters
paper cutter
pillar candles (of course)
glue dots
scissors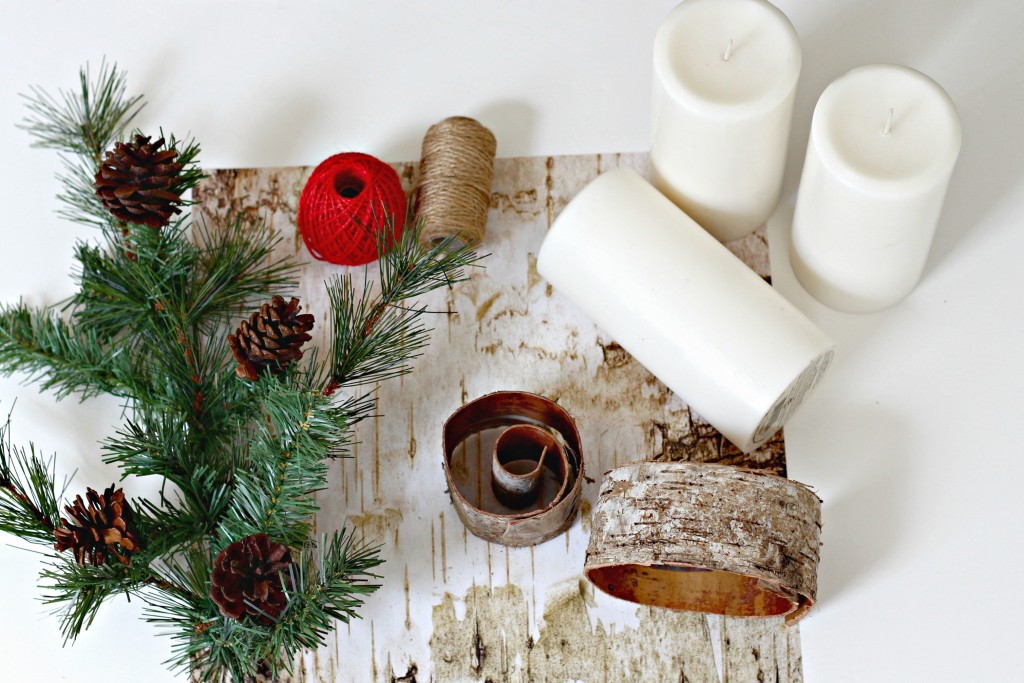 I decided to wrap the whole candle in the bark scrapbook paper so it looked more like the candle holders I talked about earlier. I have 8 of these pillar candles so I could do a whole big centerpiece with them if I decide too. Cut the paper to size then use glue dots to secure the paper around the candle.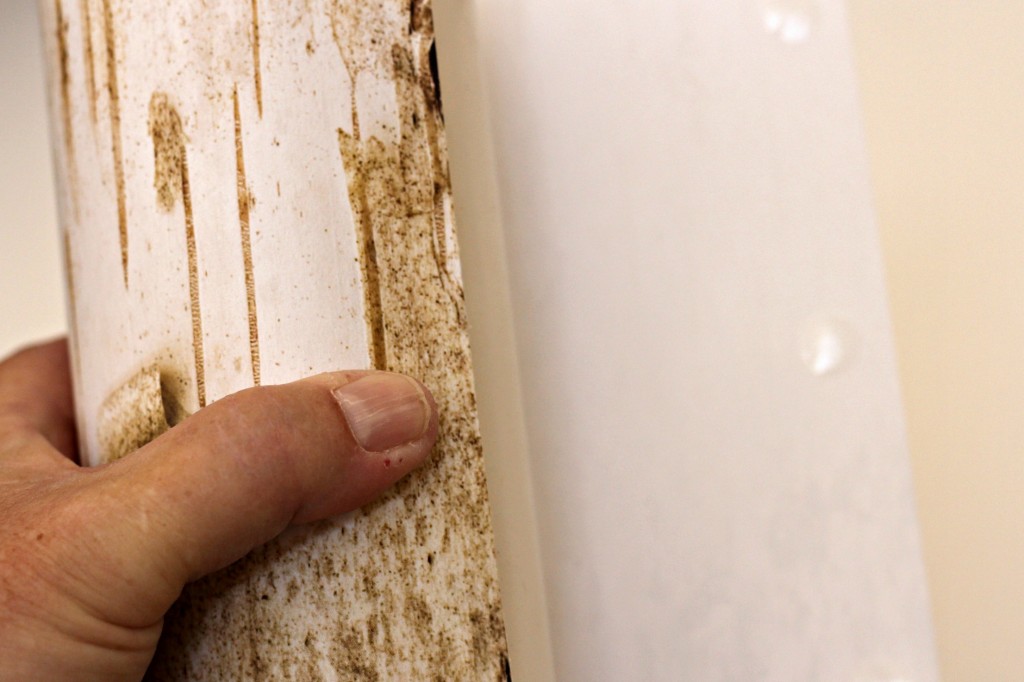 Cut a long length of natural twine and wrap it around the candle a couple times.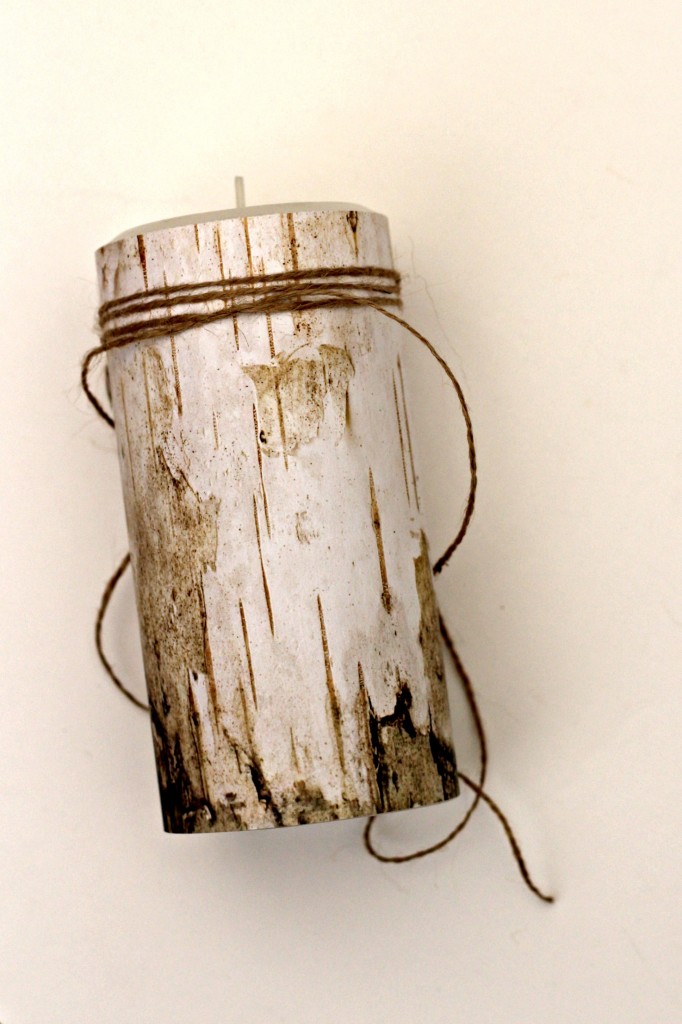 Cut a piece of pine and add it to the twine then tie a bow around it to hold it in place. All of these pine pieces already had the pine cones attached to them.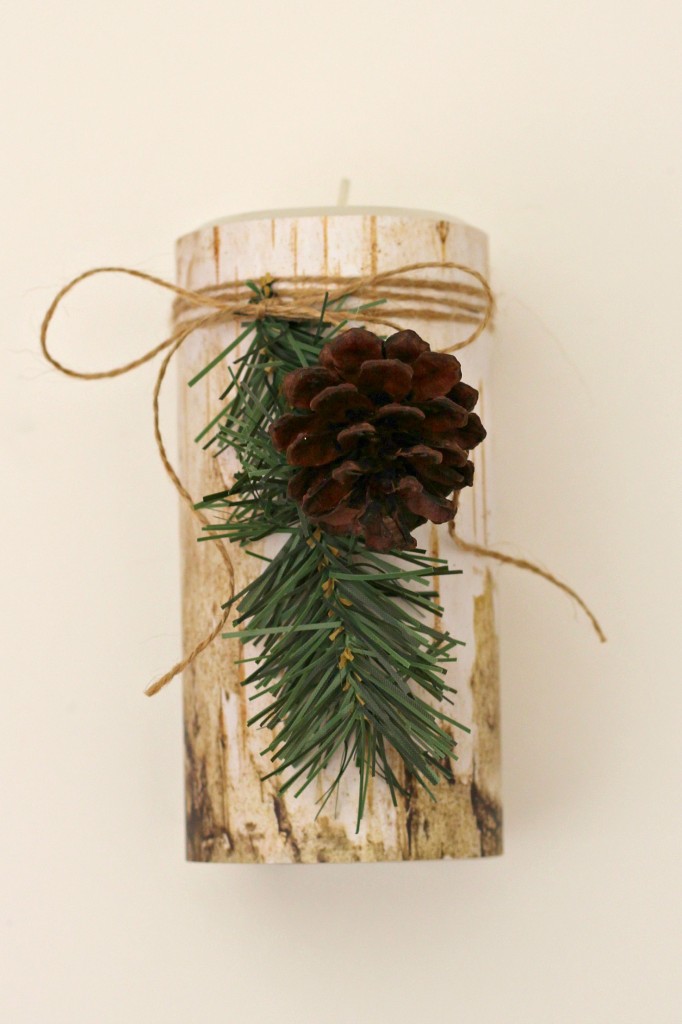 These pieces of bark are awesome. They came in a roll but I couldn't get them unrolled. I thought maybe I wasn't suppose to and they were just suppose to be displayed. I really wanted them around the candles though so I soaked them in water for a couple hours to see if that would work. I was able to unroll them and could have placed some weight on them to flatten them out, but I wanted them around the candles so I kept them circular. Let them dry before wrapping them around the candles because they could stain white candles. The soaking water was pretty murky.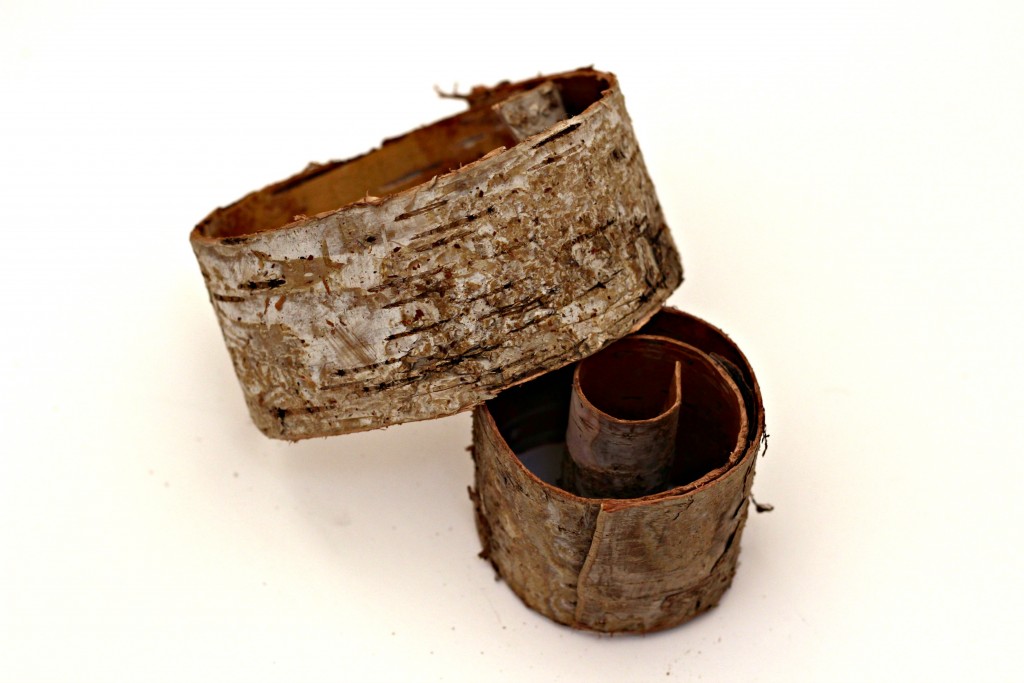 Cut the bark to the size you need (overlap the bark 1/4″ to 1/2″). It cuts really well with scissors.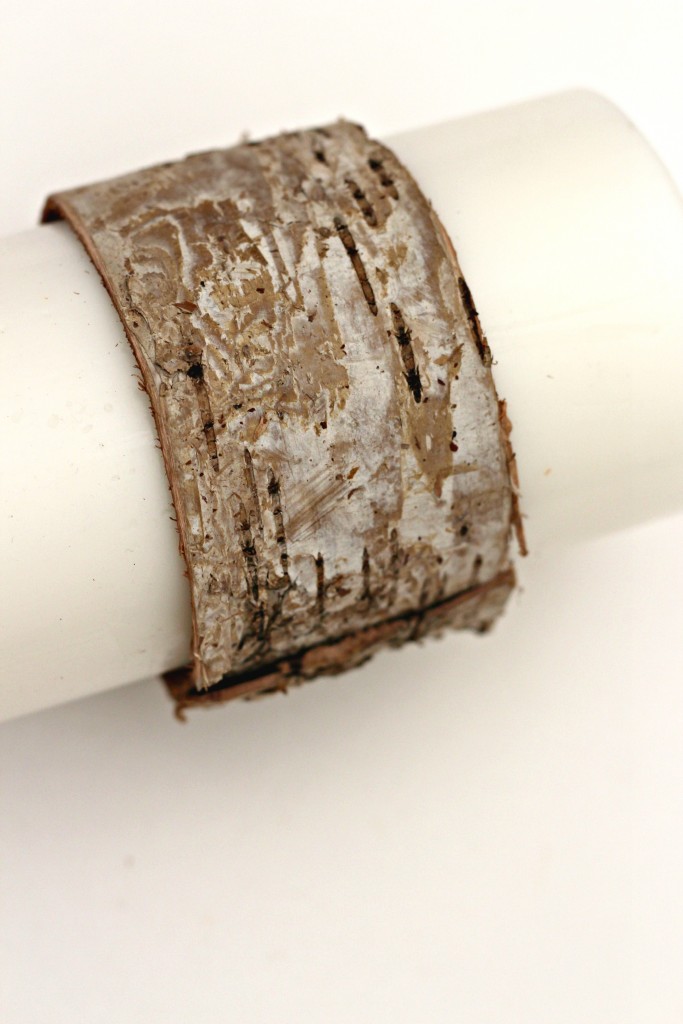 There is no need to use any kind of adhesive on the bark. Tie the twine around it tight to secure it in place, then add the pine piece with pine cone and tie in a bow. The bark and scrap book paper are both easy to remove when you want to change the look of the candles.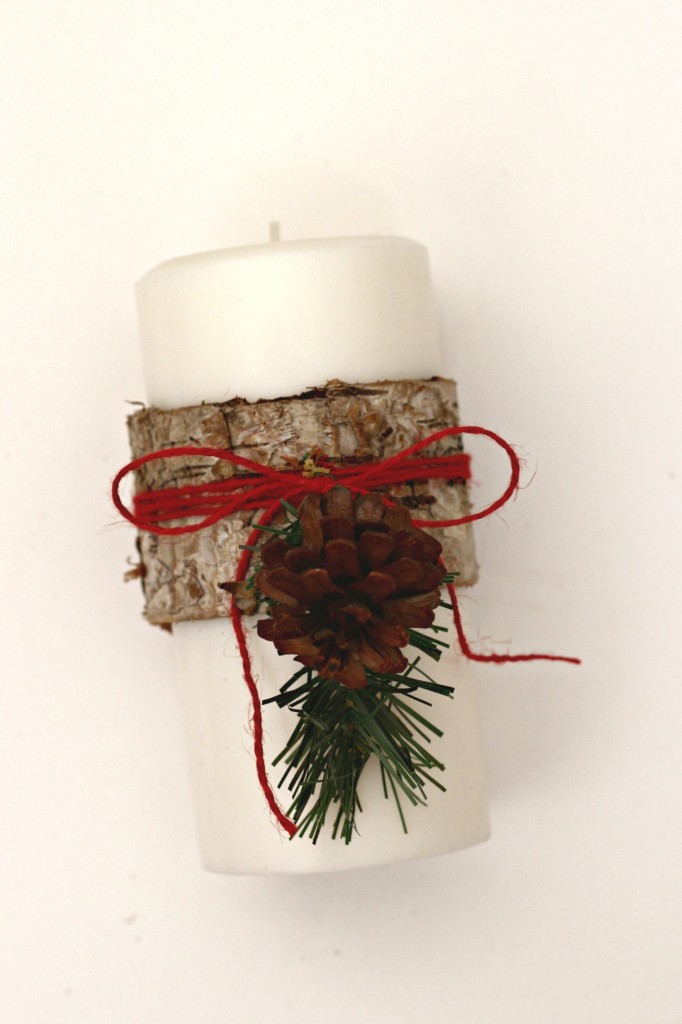 I placed the candles on candle holders to give them different height and then placed them in a small tray. One of the candles is on a stack of wood slices. I also added the rest of the pine pieces to the bottom of the tray.
I'm really happy with how these turned out and will probably make a few more before Christmas. If the bark doesn't fit your Christmas theme try wrapping your candles in different scrap book paper.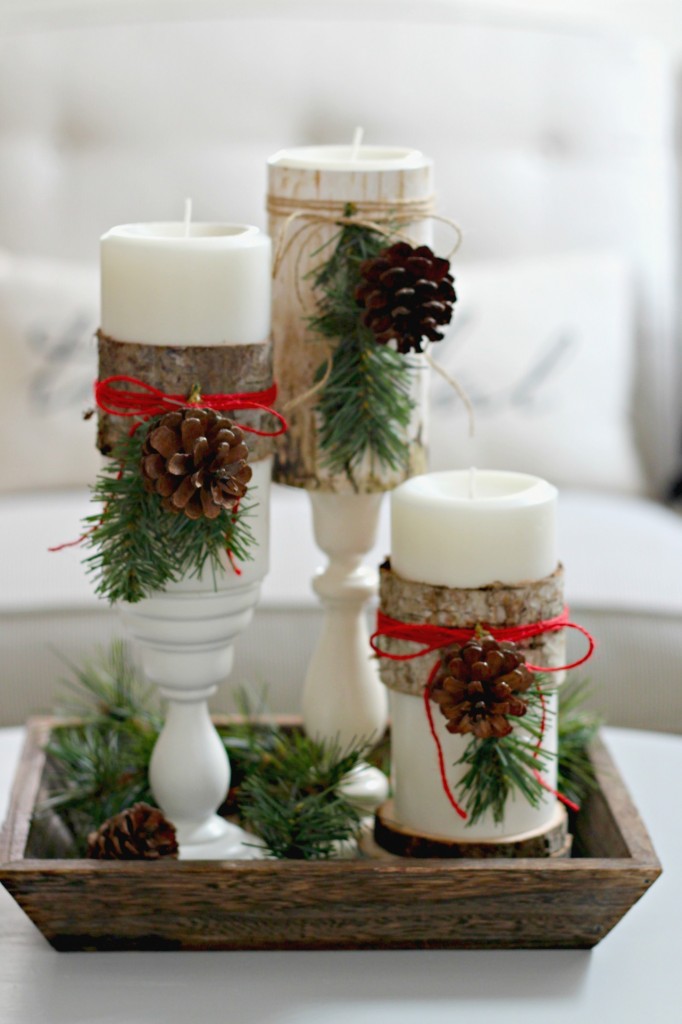 Come back tomorrow for the next 31 Days of Christmas Ideas post.