Things in miniature are just so cute. Don't you agree? These mini Cork Pine Trees can be used in so many fun ways for Christmas. Place them in a village, in a glass jar or on a tray with fake snow, add deer to the scene, or simply display them on an old window. You could make a whole mini forest and display them throughout Winter.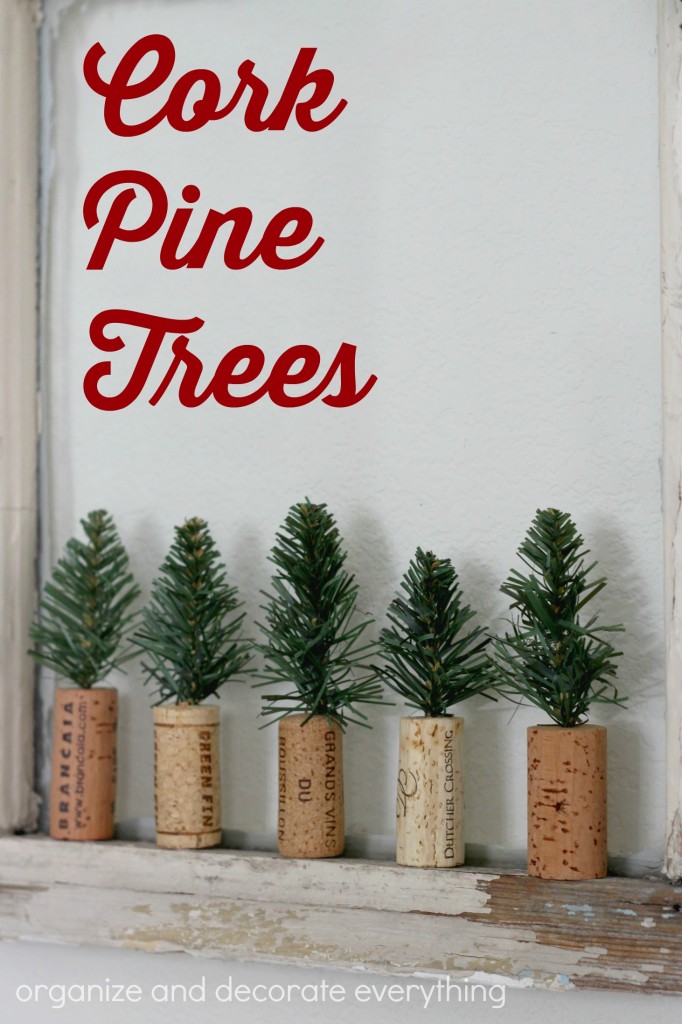 Affiliate links have been added for your convenience.
This post is part of the 31 days of Christmas Ideas series. Click over to the main page to see all of the 31 Christmas posts (they will be added daily).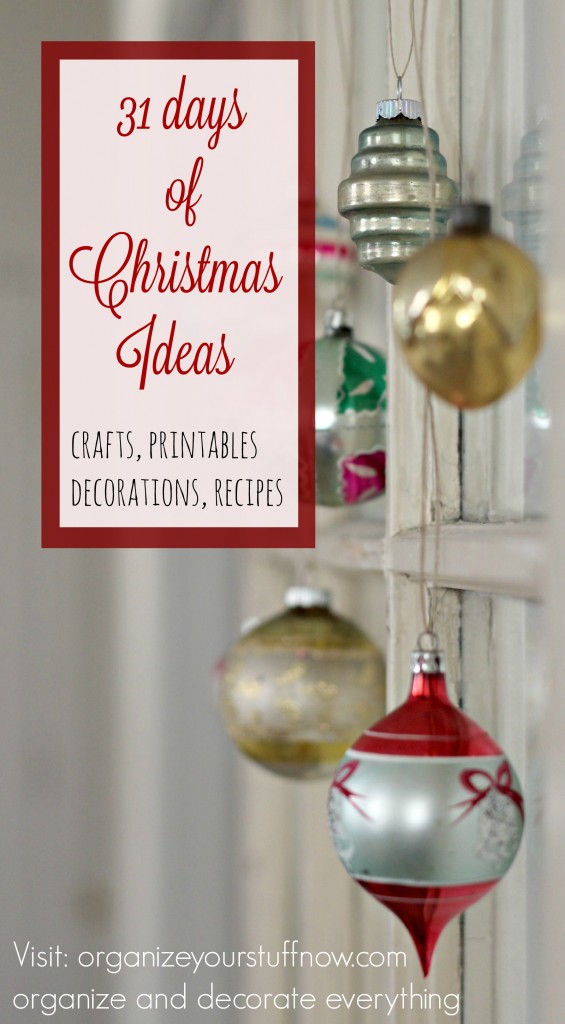 Supplies needed:
wine corks
pine sprig
scissors
wire cutters
drill
Save your corks if you drink wine. I don't drink wine, but did you know you can purchase a bag of corks at many craft stores? Now that I have extra corks I'll need to think of another project. You could also ask your neighbors to save them for you.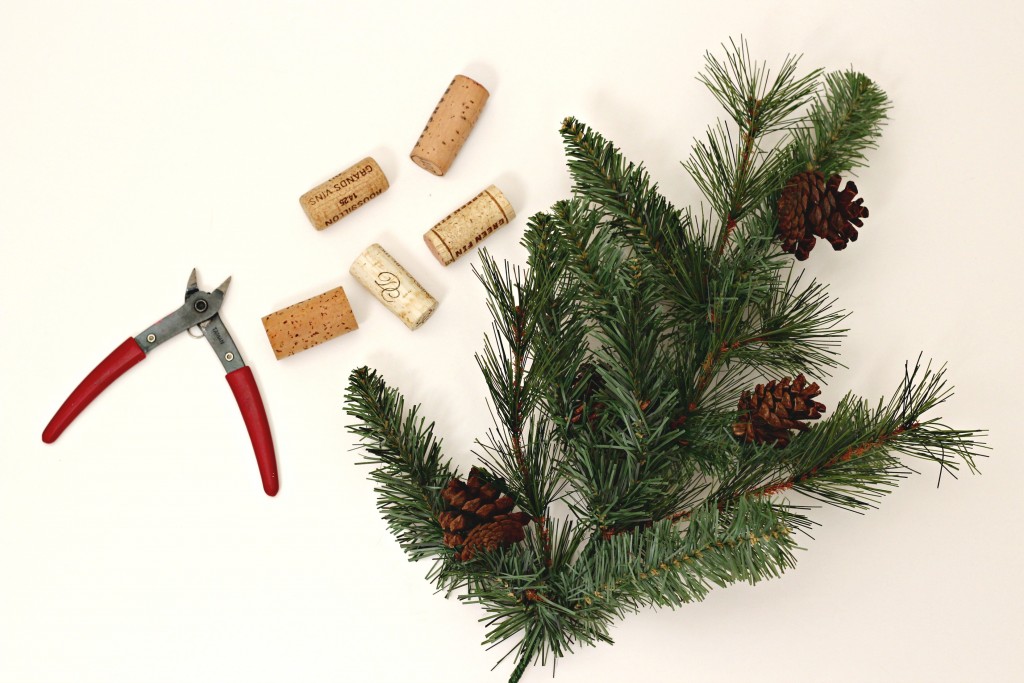 Decide how tall you want your little trees and cut them 1/4″ to 1/2″ longer to have enough length to insert into the cork.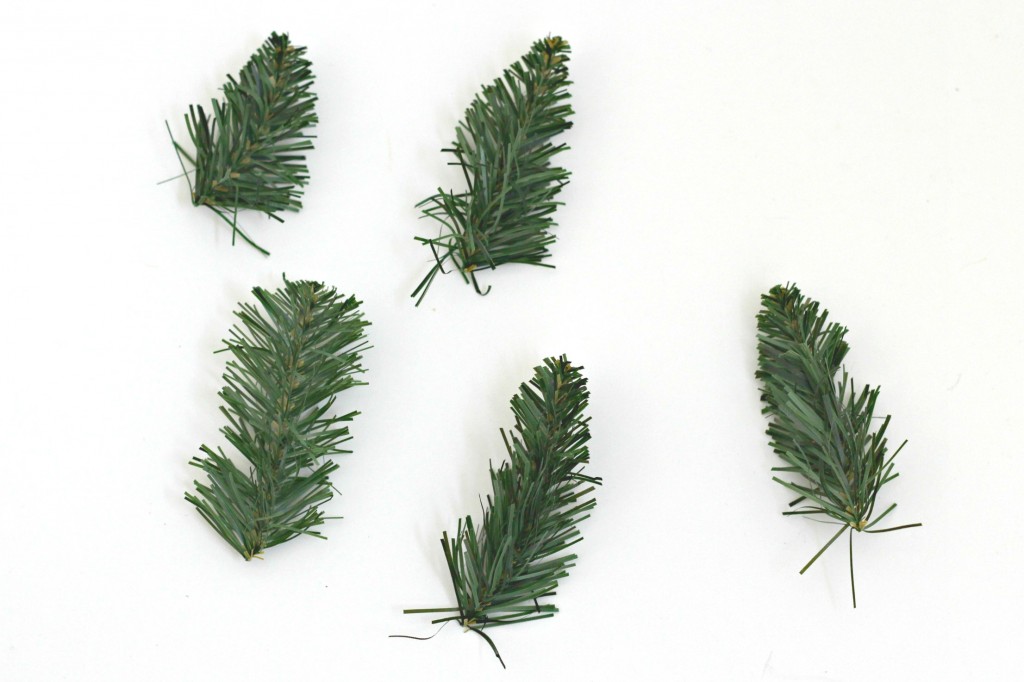 Remove the needles on the bottom of each stem (enough to insert into the cork).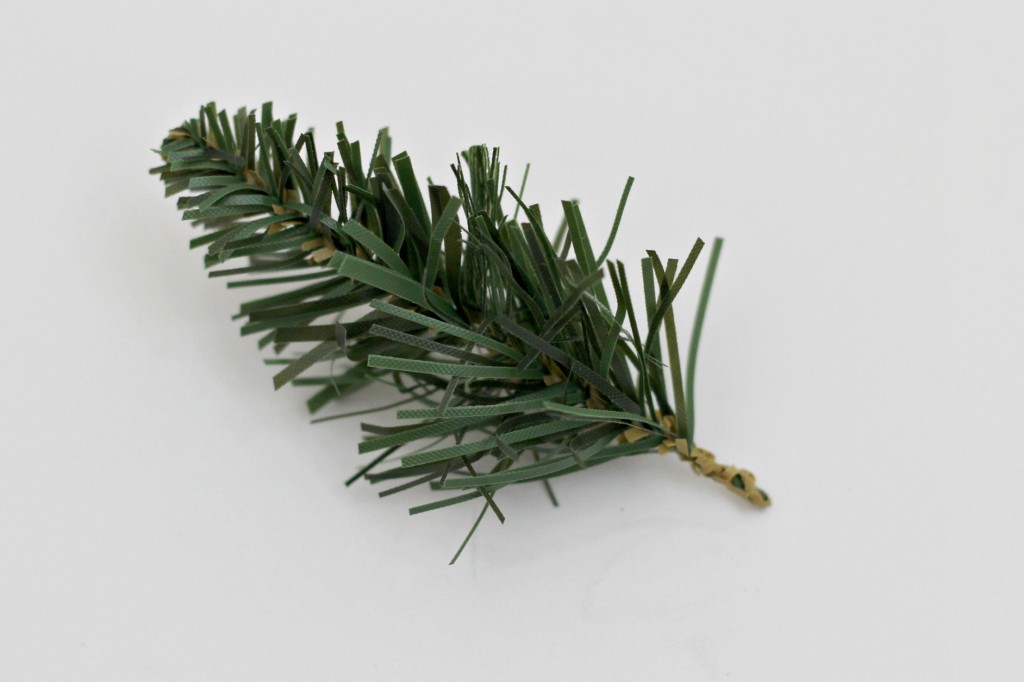 Drill a small hole 1/4″ to 1/2″ deep in the center of each cork.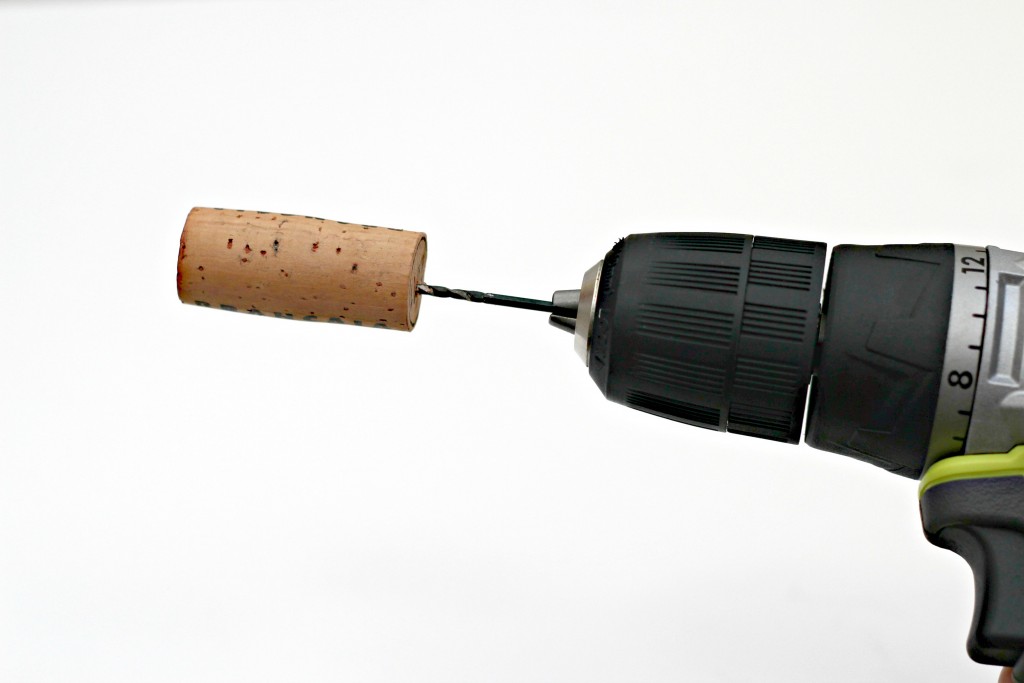 Then insert the pine stems into the corks. They already look cute but could use a little trimming.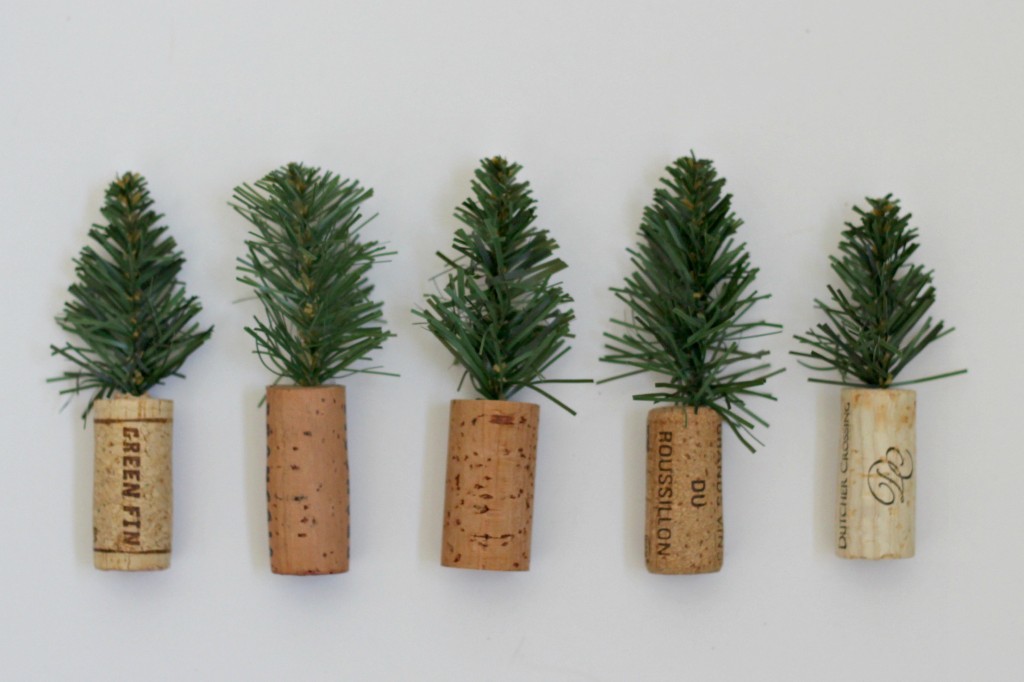 Take some scissors and trim them into the perfect pine tree shape. Oh, that looks much better already. There's something almost therapeutic about trimming little trees. I think I need a bonsai tree now, and a little zen garden with a little rake. I've always wanted one of those.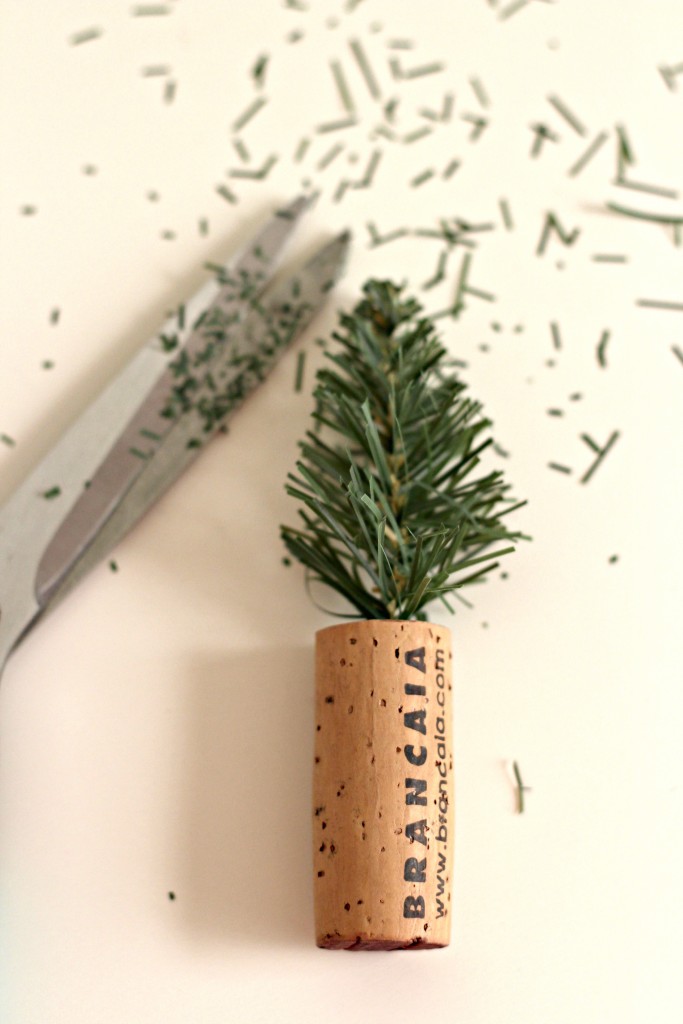 Super cute! I think I need to make at least 5 more. I can't wait to think of fun ways to display them, although they already look pretty cute on this old window.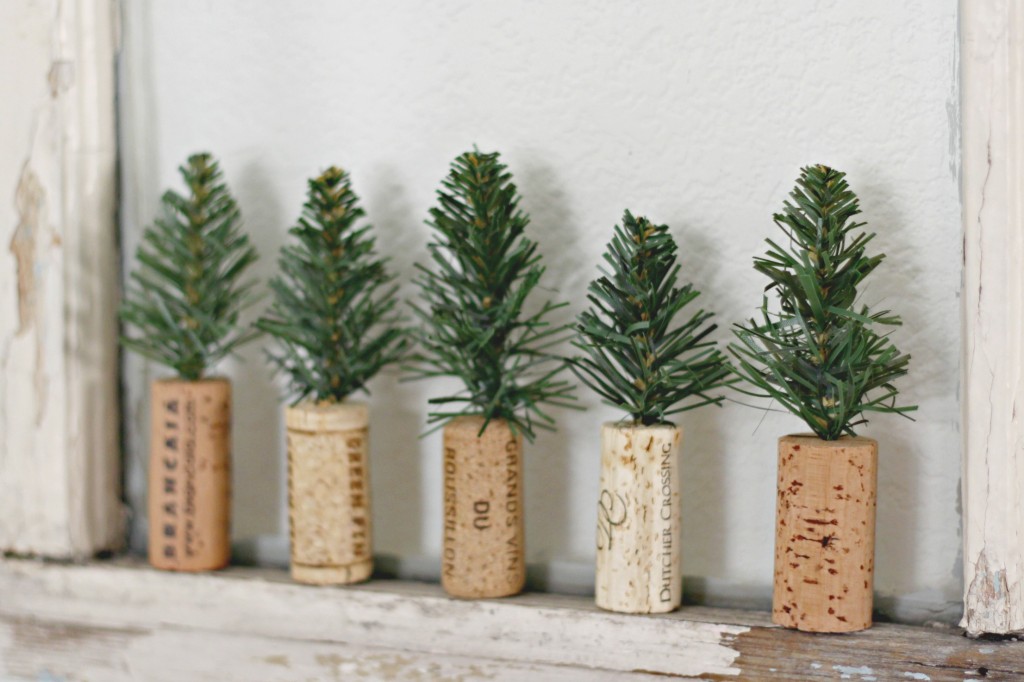 How would you display your little cork pine trees? If you make some I would love to see your displays on Instagram. Just tag me at @odeleanne and use the hashtag #31daysofchristmasideas.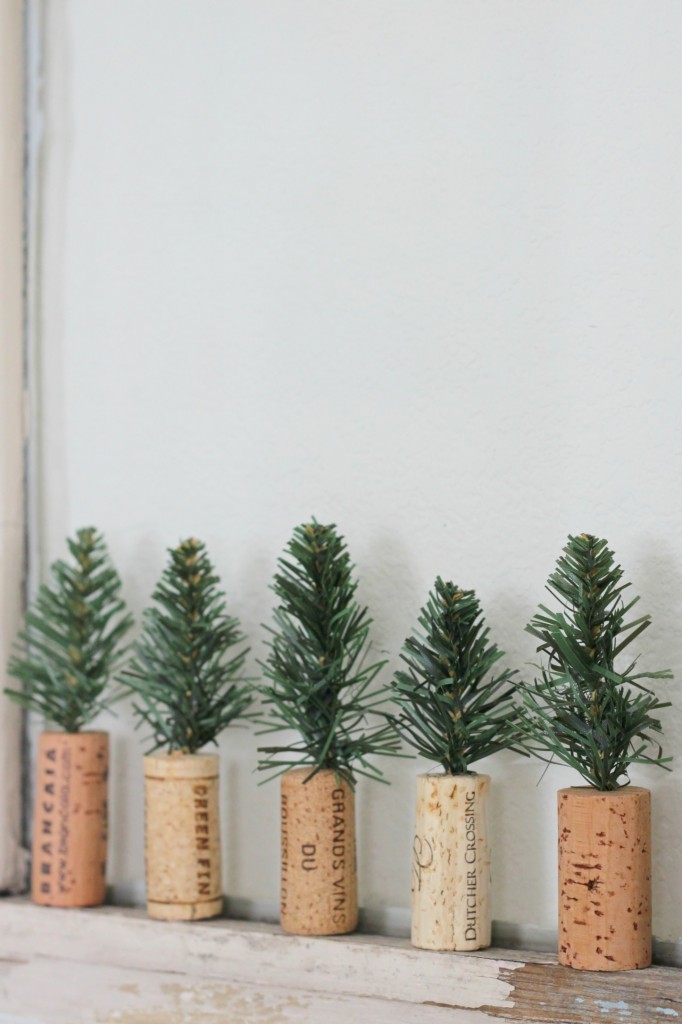 Come back tomorrow for the next 31 Days of Christmas Ideas post.