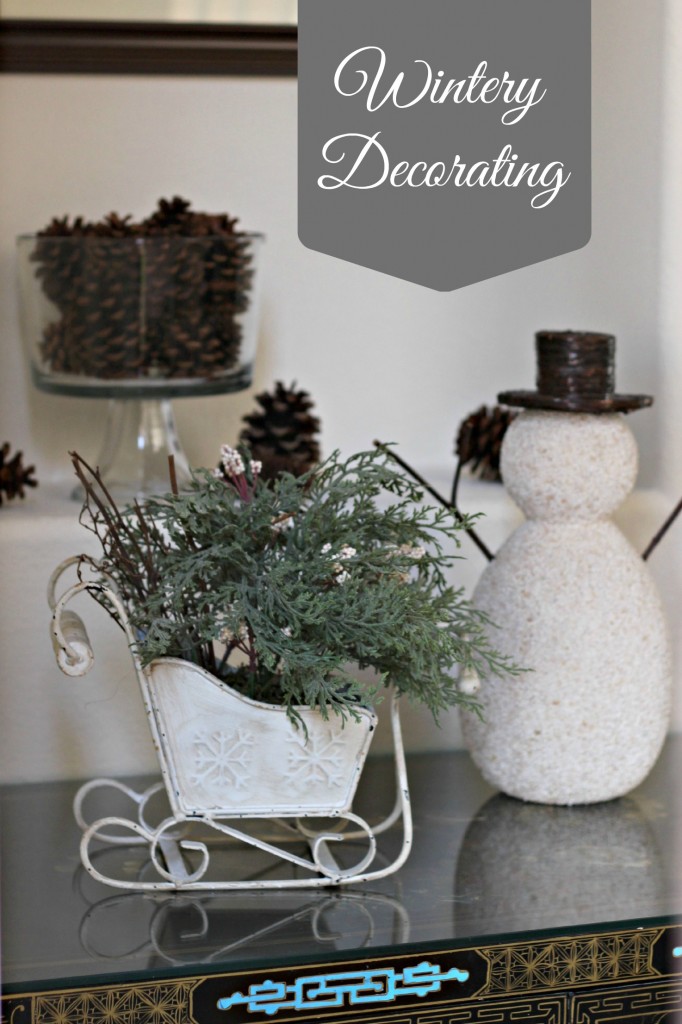 How do you decorate your home between Christmas and Valentine's Day? Wintery decorating is my answer. Even though I live in Las Vegas and we don't have much Winter weather I still like to decorate my home with Winter in mind. I don't really go overboard but I like touches of it here and there. This seed snowman has been one of my favorite decorations for years. Isn't he the cutest?!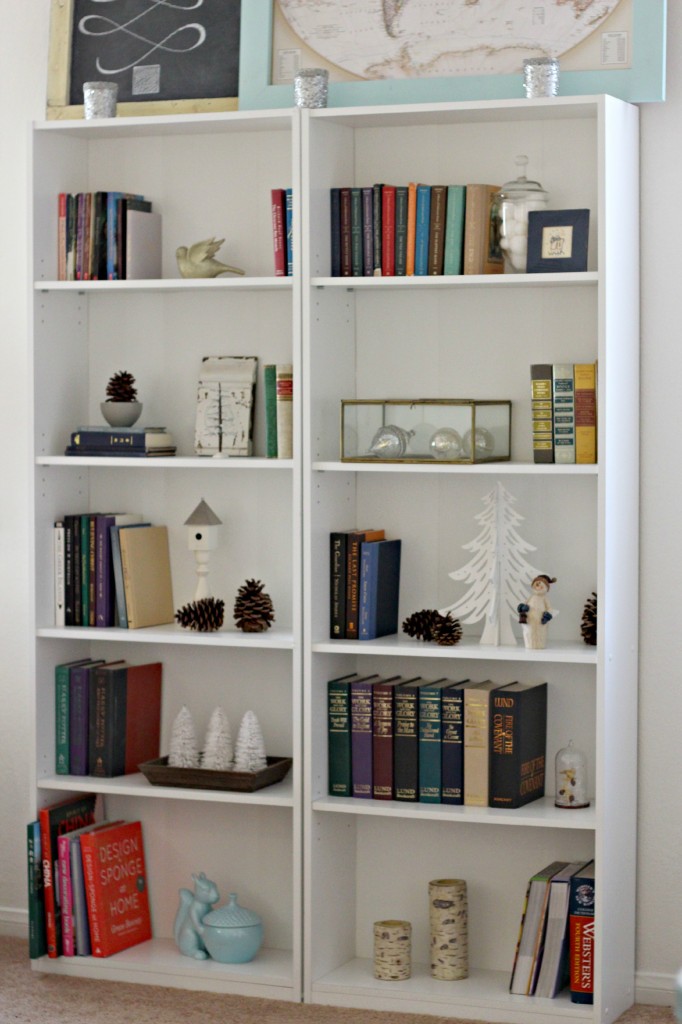 Of course my bookcase needed a Wintery update.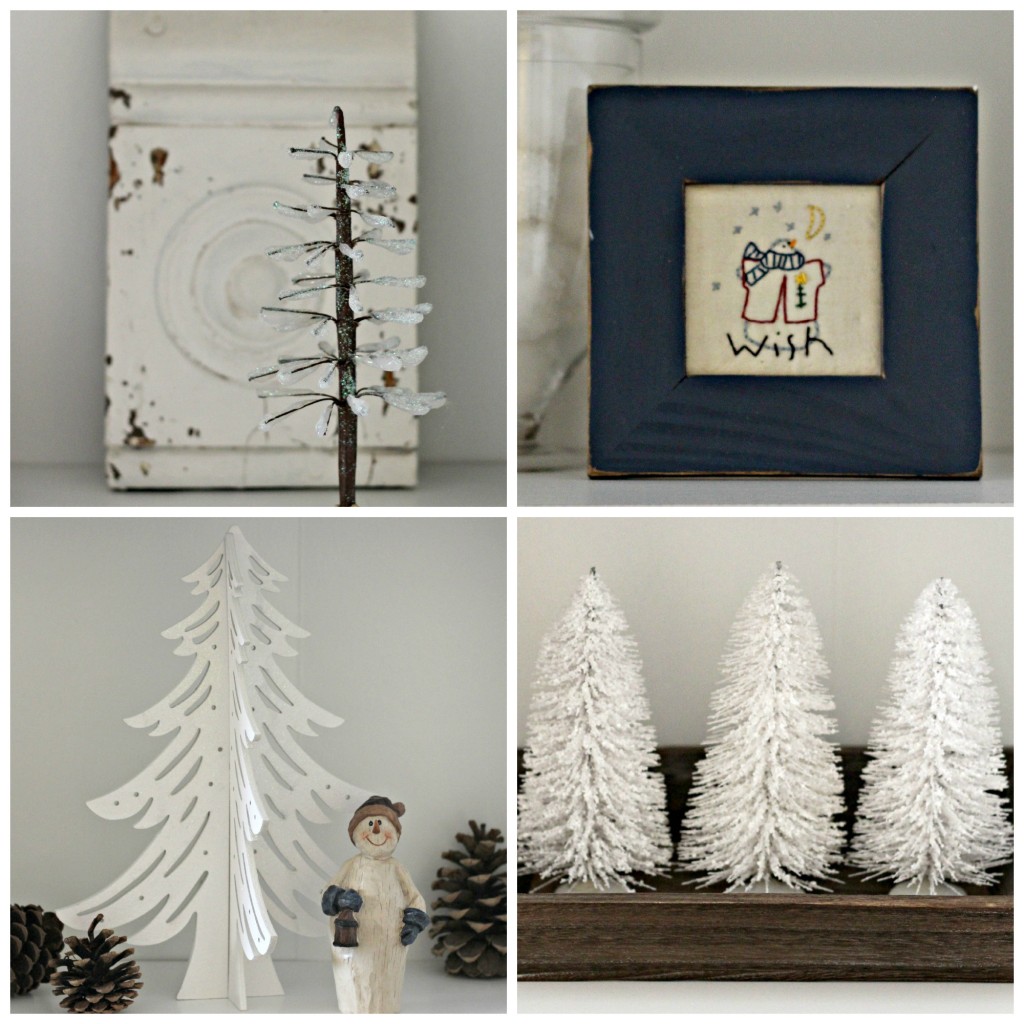 Here's a closer look at some of my favorite Wintery decorations on the shelves. It's easy to carry over some of your Christmas decor into Winter. Just think Winter white, snowmen, pine cones, and snowflakes. I love the snowman my friend stitched and framed for me.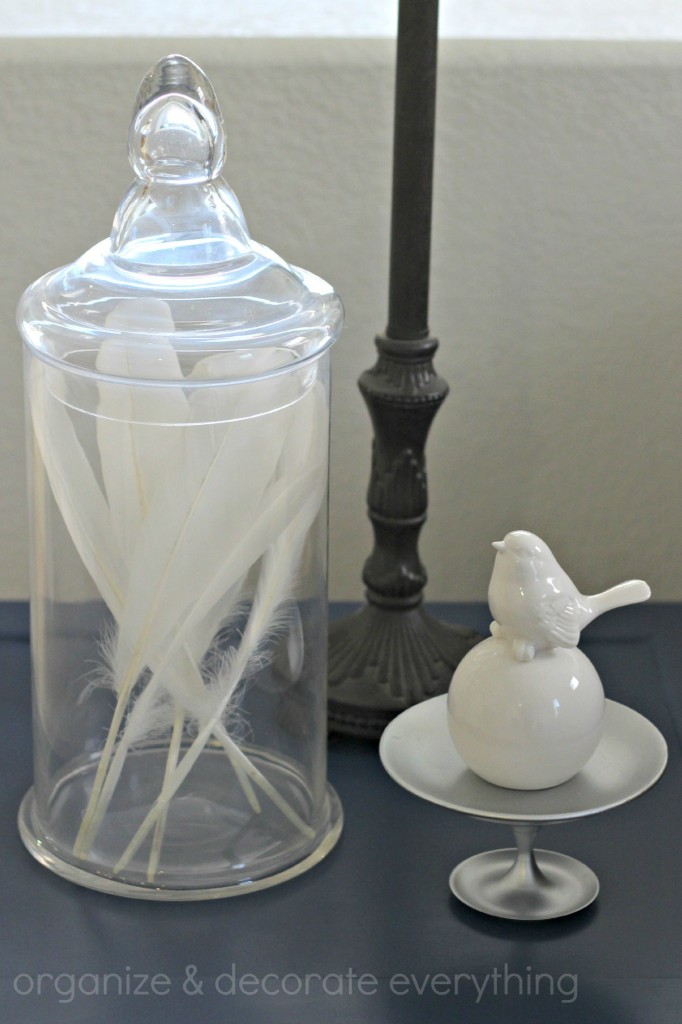 My Winter decorating is simple like white feathers in a glass jar. I need a little visual break after Christmas.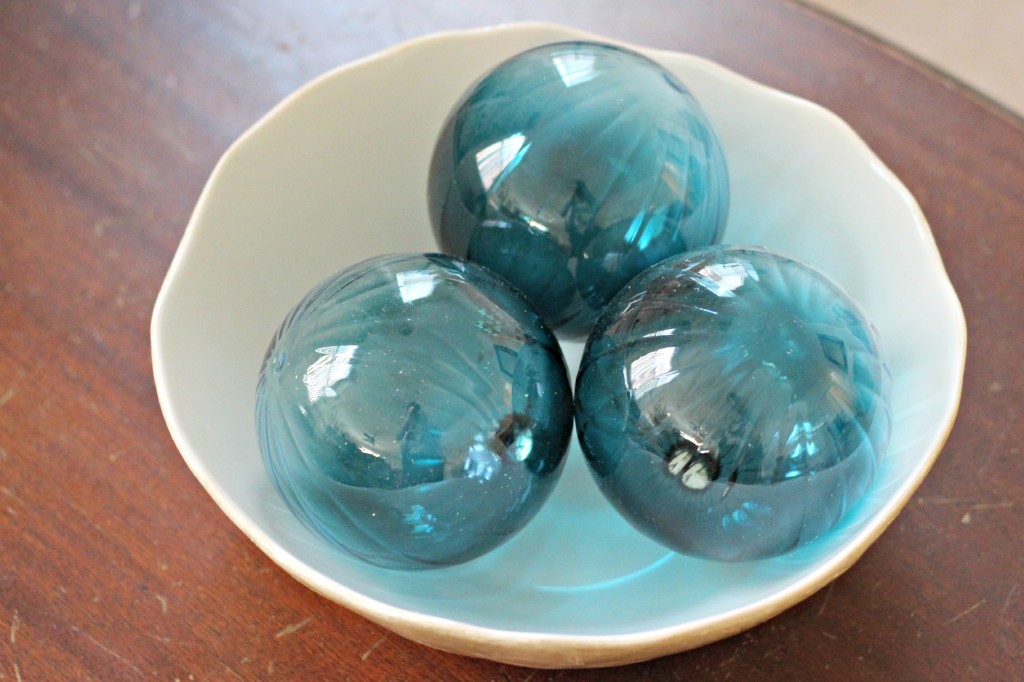 I like to add a little blue, like these large glass ornaments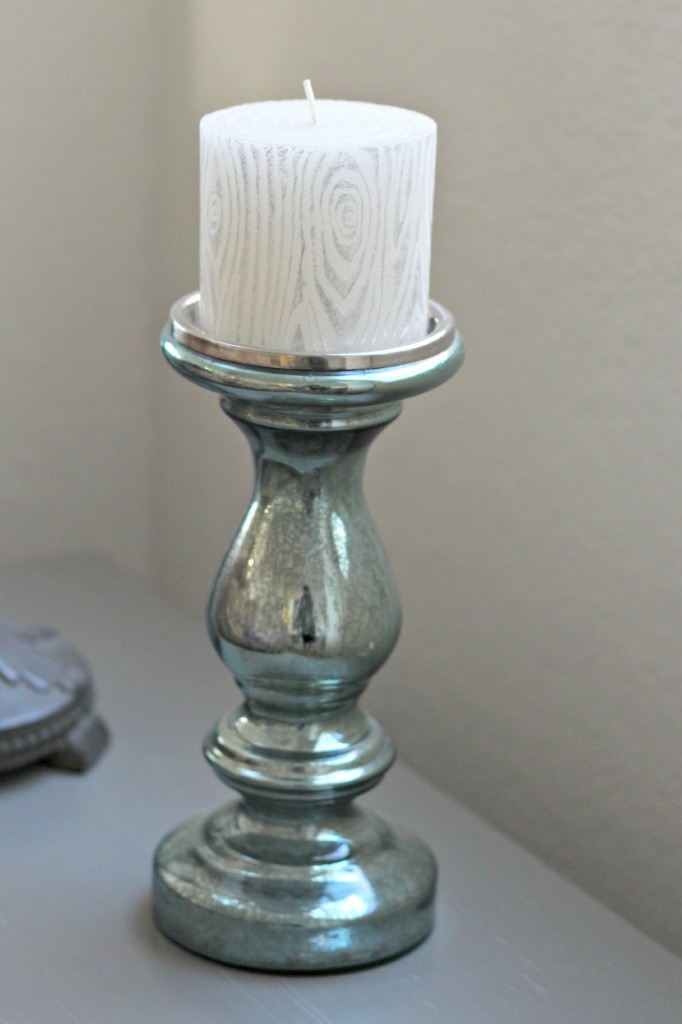 And this candlestick. I love the faux bois stamped candle.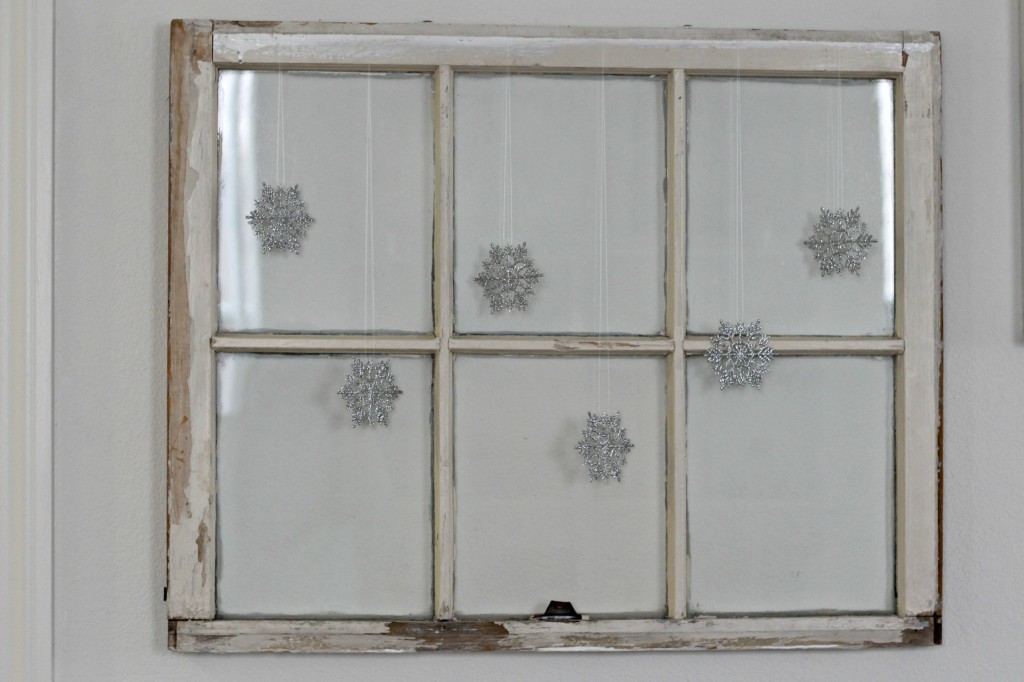 I hung dollar store glitter snowflakes from the old windows in the living room.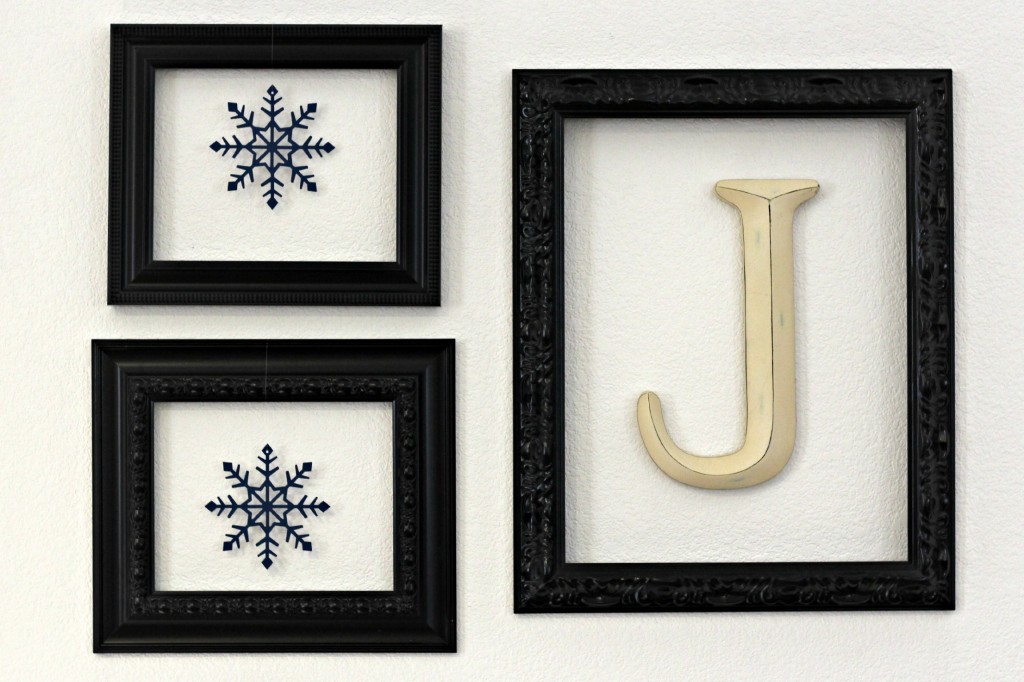 And some blue snowflakes in the empty frames in the family room/dining area.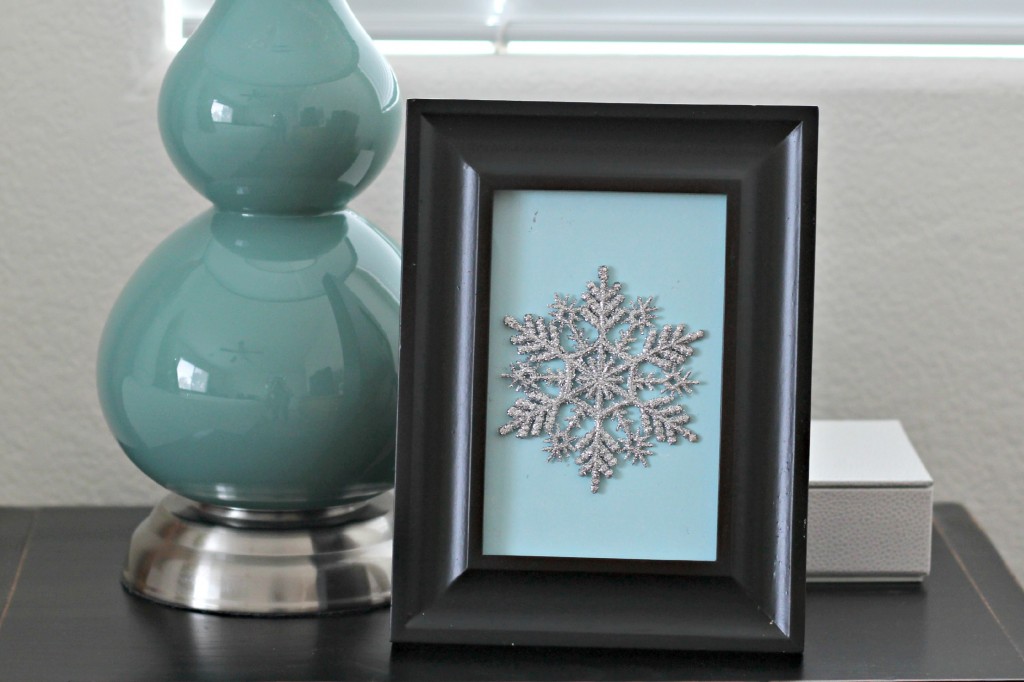 I rarely add holiday or seasonal decor to my bedroom but I framed this glitter snowflake and backed it with scrapbook paper. I love it sitting on my night stand.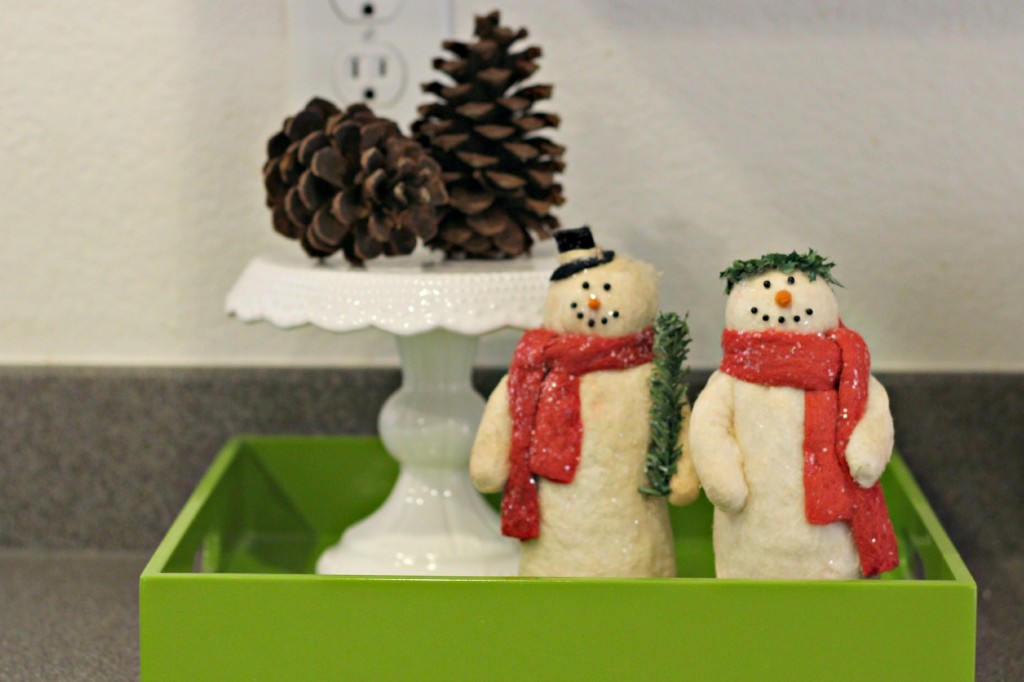 The tray in the kitchen got a little Winter update with snow people and a couple pine cones.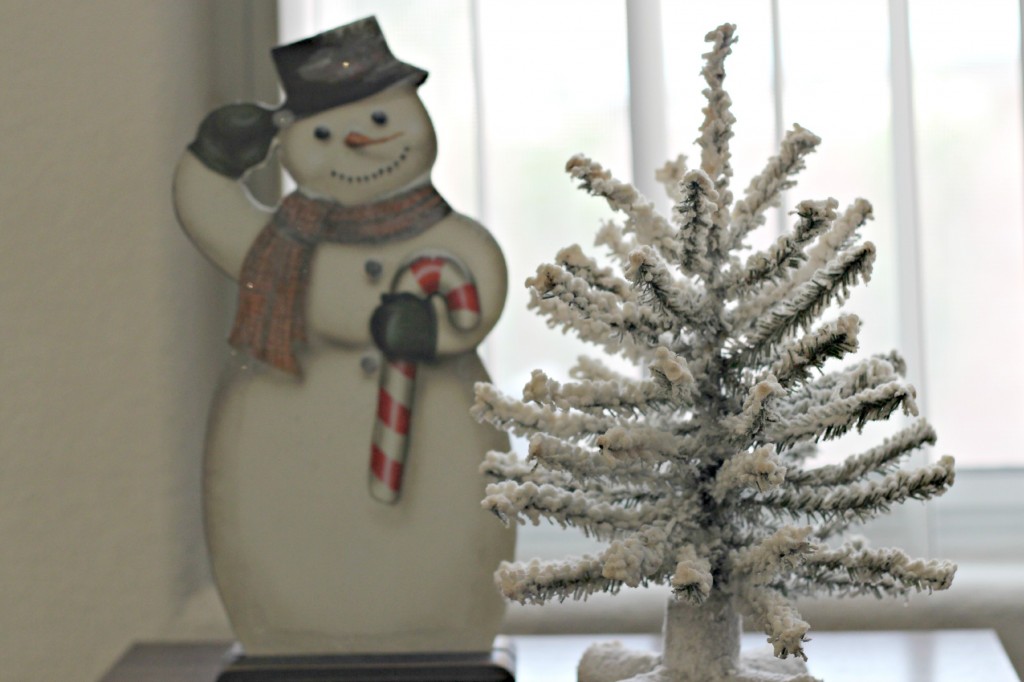 I love this little flocked tree especially since we don't get snow here.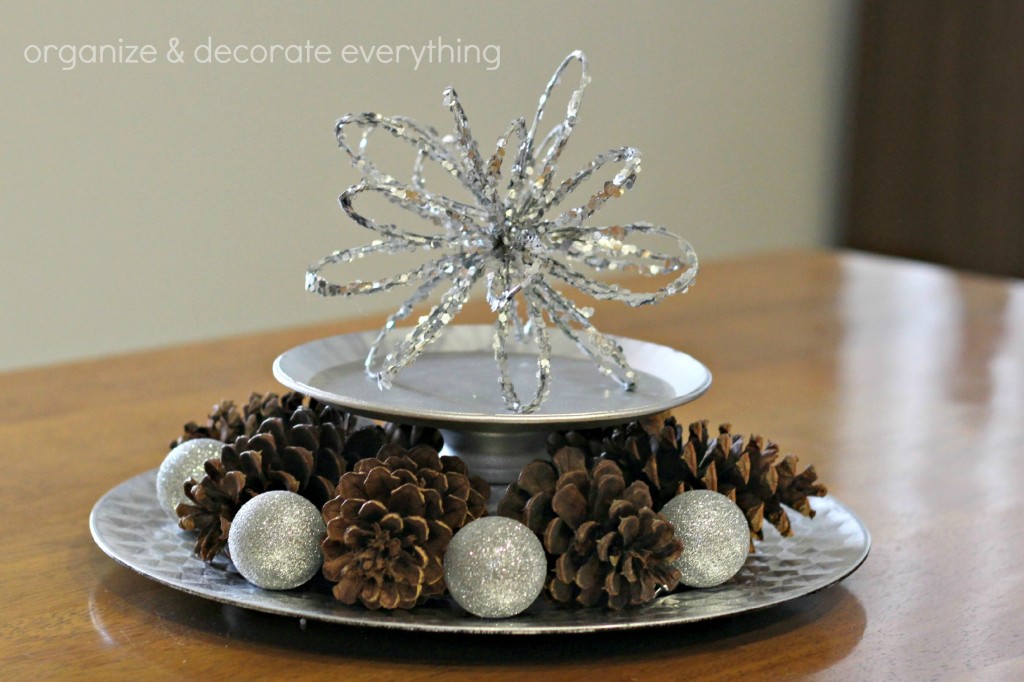 I stacked a cupcake stand on a plate charger, added pine cones and glitter ornaments with a glitter snowflake on top for the dining table centerpiece. I like putting random pieces together and coming up with something I love.
Winter will be up for a few weeks and then it will be time for Valentine's Day decorations. I wonder what I can recycle and use for Valentine's Day?
Check Out These Related Posts