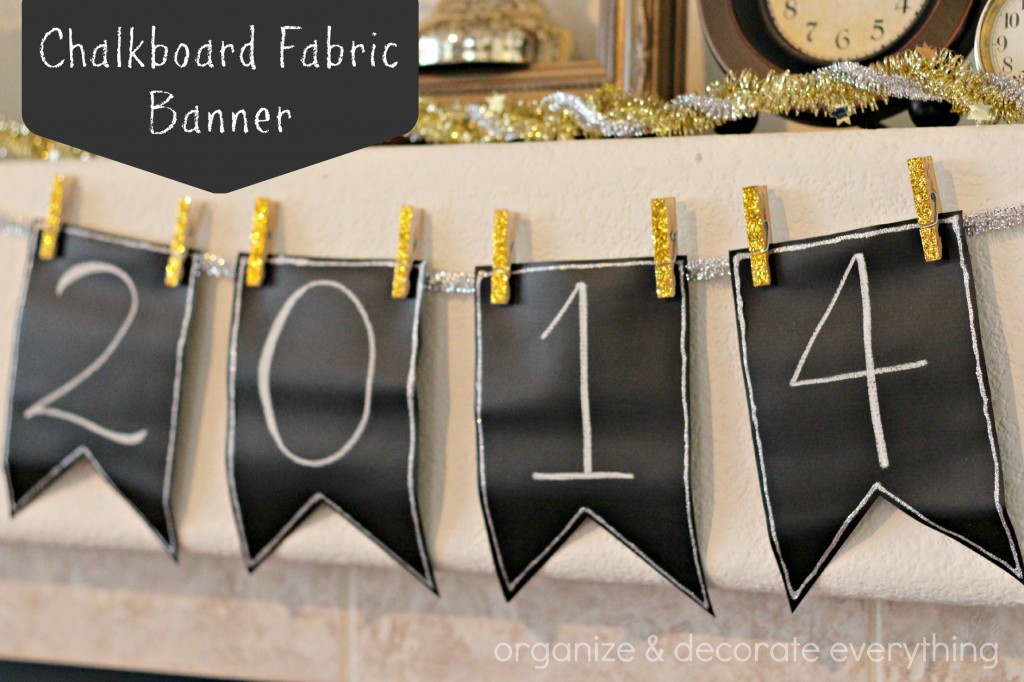 I made this chalkboard fabric banner for our New Years celebration but it could easily be made for any event or holiday.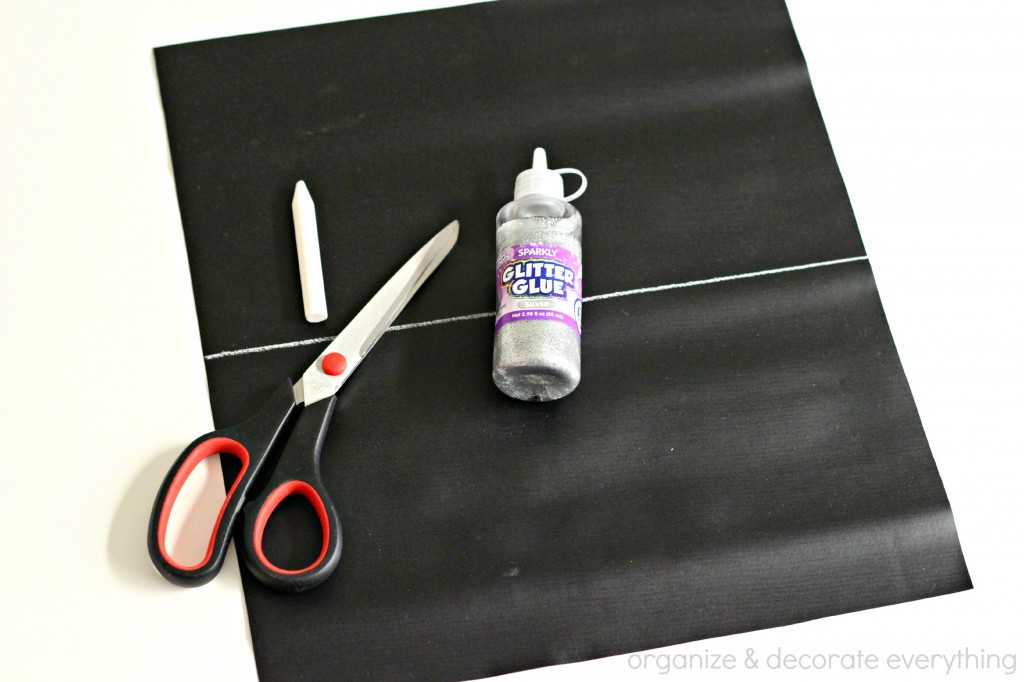 I had a 12×12″ piece of chalkboard fabric in my craft stash. I don't even know if that's what it's called but it's fabric and can be written on with chalk so that's what we'll call it. I measured my pieces 4 1/2″x6″ using chalk to mark where I needed to cut.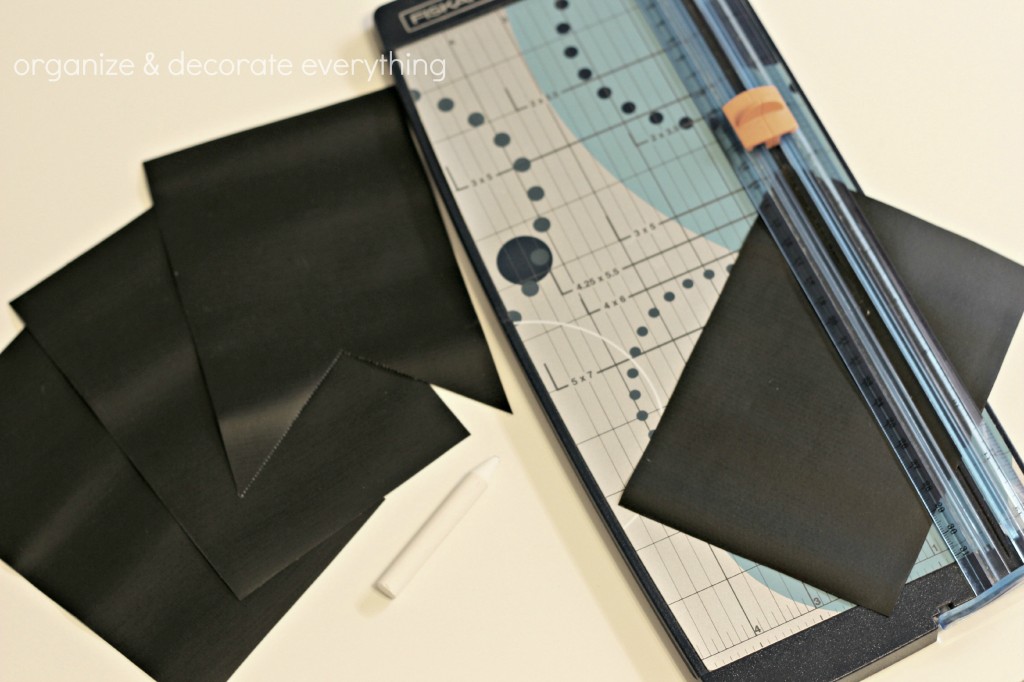 The paper cutter worked well to cut the notch out of the bottom.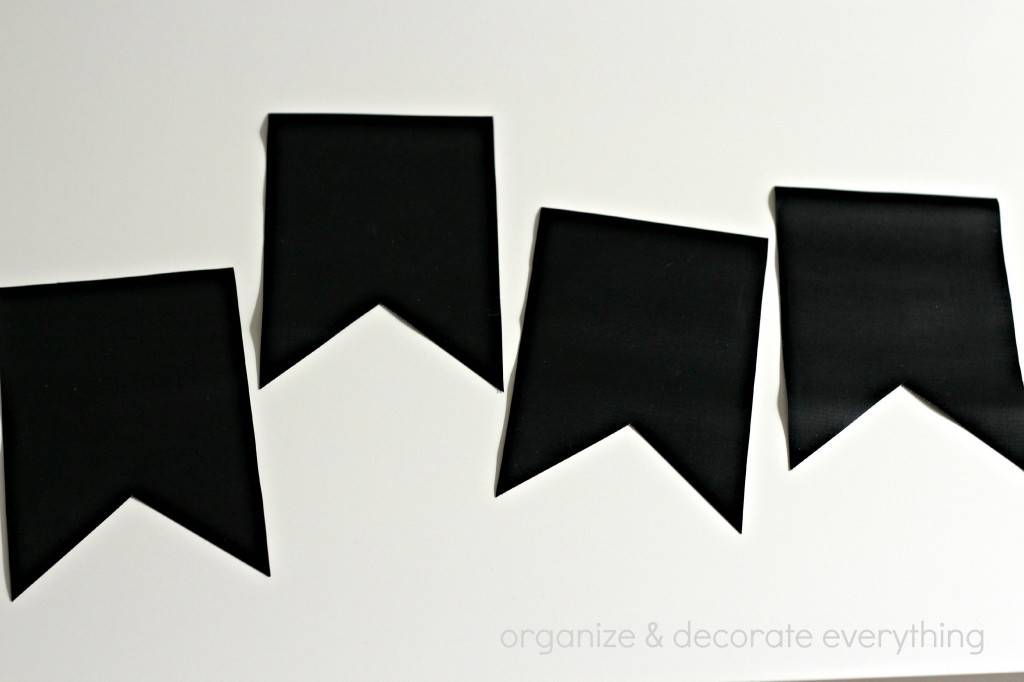 I measured up 2″ from the bottom and 2 1/4″ to the center of each piece to cut the notch.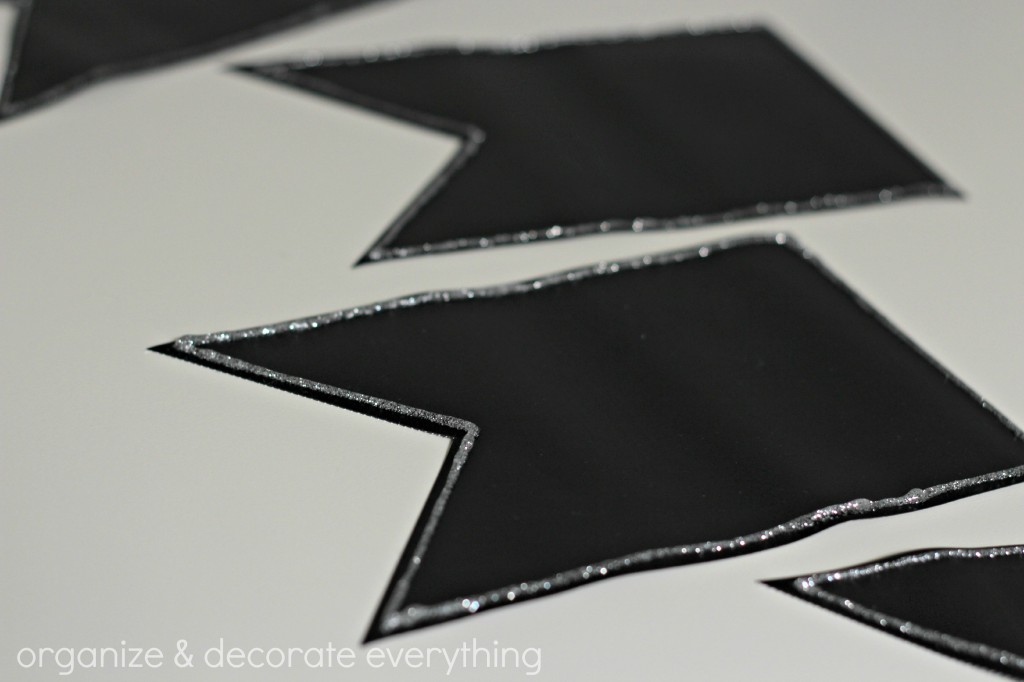 I thought they looked fine but would look even better outlined in glitter so I used some leftover glitter glue from Christmas.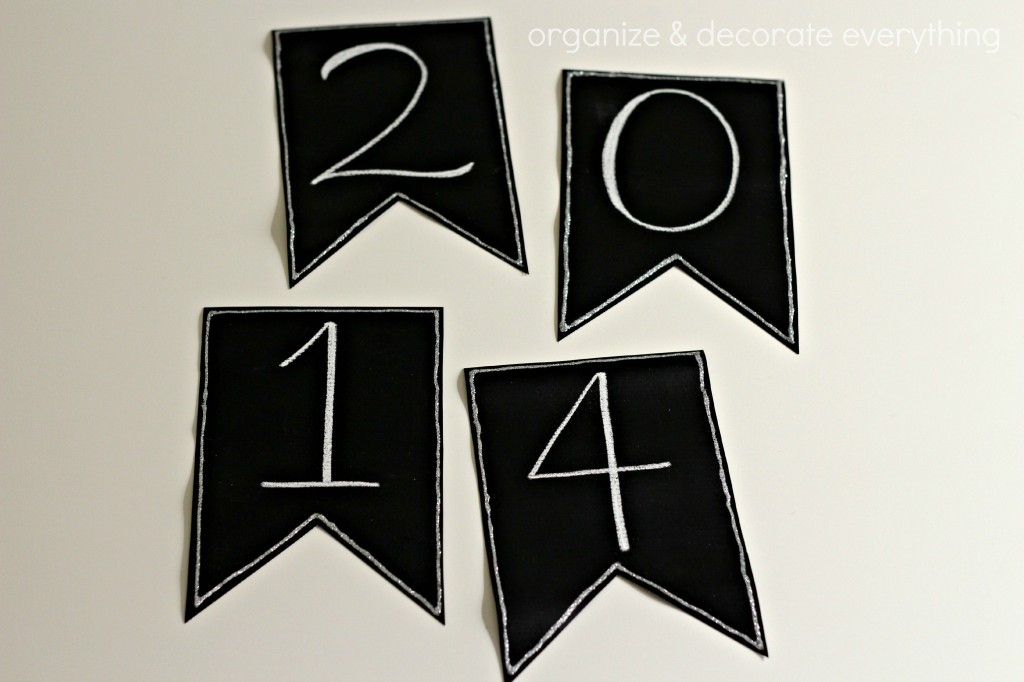 The glitter glue takes a few hours to dry. Once it was dry I wrote 2014 on the pieces. The trick to getting nice chalk lines is to sharpen the chalk piece often.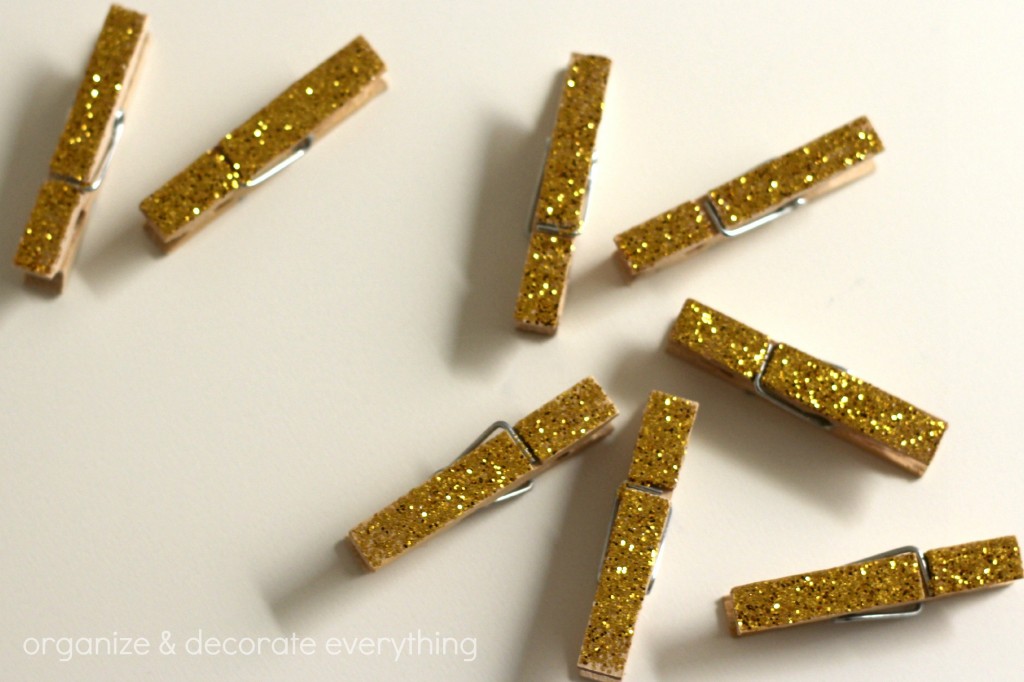 I brushed the small clothespins with mod podge then sprinkled gold glitter on. Tap off the excess and seal with a coat of clear acrylic spray to help the glitter stay put.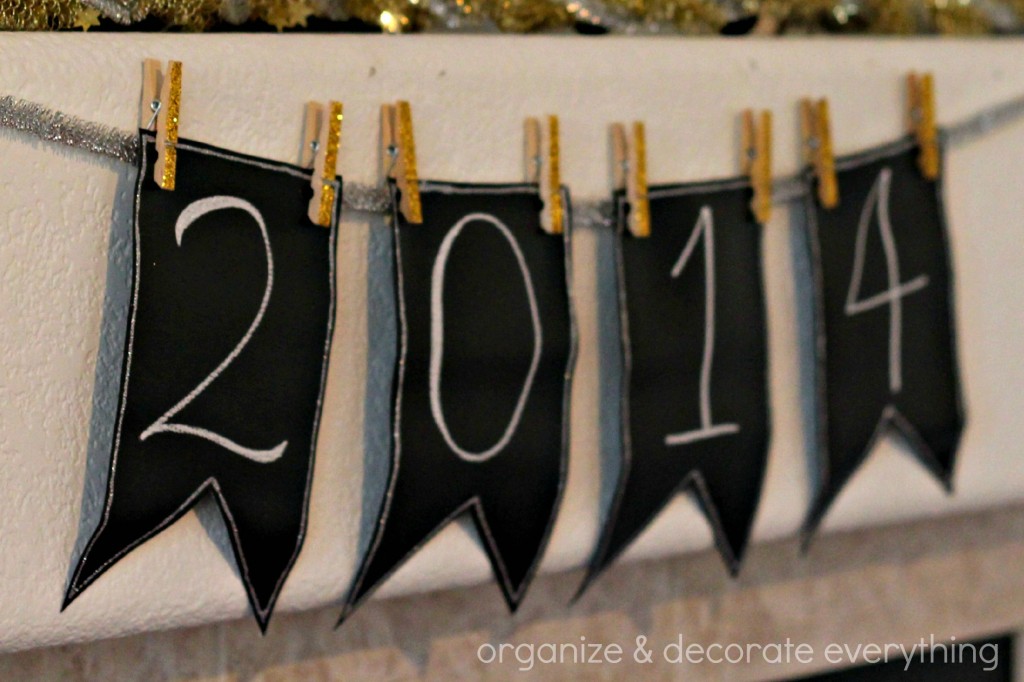 Then hang the banner using the pretty glitter clips. I have another chalkboard banner I will be sharing later this week using different mediums. I might have an addiction to chalkboard surfaces.