I just realized I have a lot of baskets. I have totes, buckets, bins and cases too, but I'm just focusing on the baskets right now. They hide things, hold things and keep things organized. Here's a few of the baskets in my home and how they're being used.
I use a laundry basket in the laundry closet, to hold Emilee's clean, folded clothes until she takes them upstairs and puts them on her floor away in her drawers.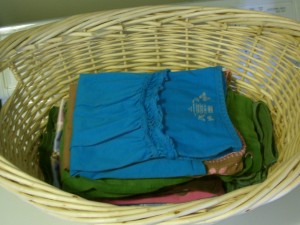 One in the boy's/guest bathroom, to hold wash cloths and hand towels.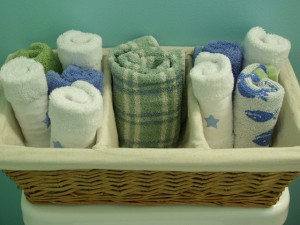 Another one in the entertainment center, to hold/hide Wii games and remotes. Also TV remotes, but they're probably hidden in the couch cushions right now.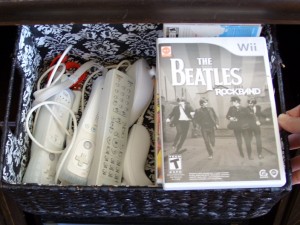 I have one in the living room, to hold blankets, because I'm always cold at night watching TV.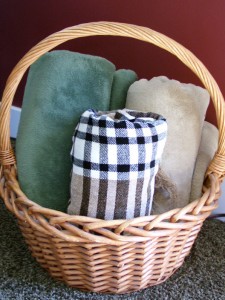 And in the kitchen, for plastic ware. I use this daily to pack the kids lunches when they have jello, applesauce or pudding. I also use it for outdoor parties and picnics.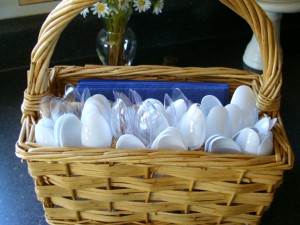 Some of the baskets in the mudroom are used for gloves, hats, and scarves. There's also baskets for recycling magazines, recycled papers and outgoing items. And no, I still haven't finished painting the mudroom. When it's finished, you'll be the first to know.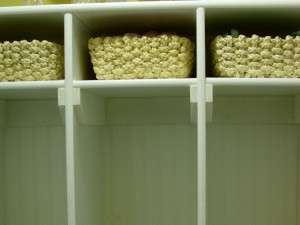 My younger boys share a room and there isn't enough room for 2 dressers, so Ammon's clothes are under his bed in baskets. It actually looks pretty cute and he's old enough not to mess them up.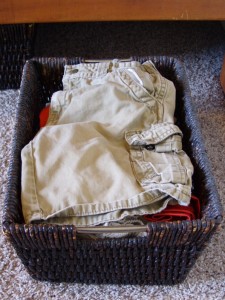 This basket is in my bedroom closet for my bags and purses. It helps me keep my purchases under control too. If it doesn't fit in the basket I can't buy it or I have to get rid of one I already have.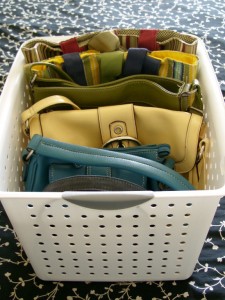 I have lots of small baskets in my bathroom drawers to hold make-up, medicine, nail polishes, tooth care products, and personal items.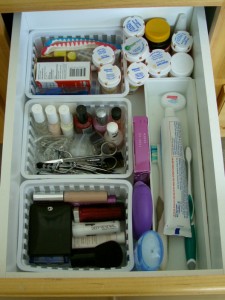 This basket sits at the bottom of the stairs for items that need to go upstairs. There's also one upstairs for items that need to come down. If I put something in the basket the kids have one day to put it where it goes or it gets thrown away I remind them to put it away.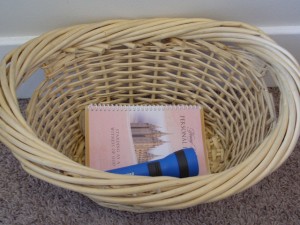 So, do you have a lot of baskets too? What's in your baskets?
I'm linking to:
Feature Yourself Friday at Fingerprints on the Fridge
Motivate Me Monday at Keeping It Simple
Tip Me Tuesday at Tip Junkie
Works For Me Wednesday at We Are That Family
Favorite Things Friday at A Few Of My Favorite Things
Shop The House Sunday at Finesse Your Nest