Since I finally got my Valentine's Day decorations out I thought you might like to see them.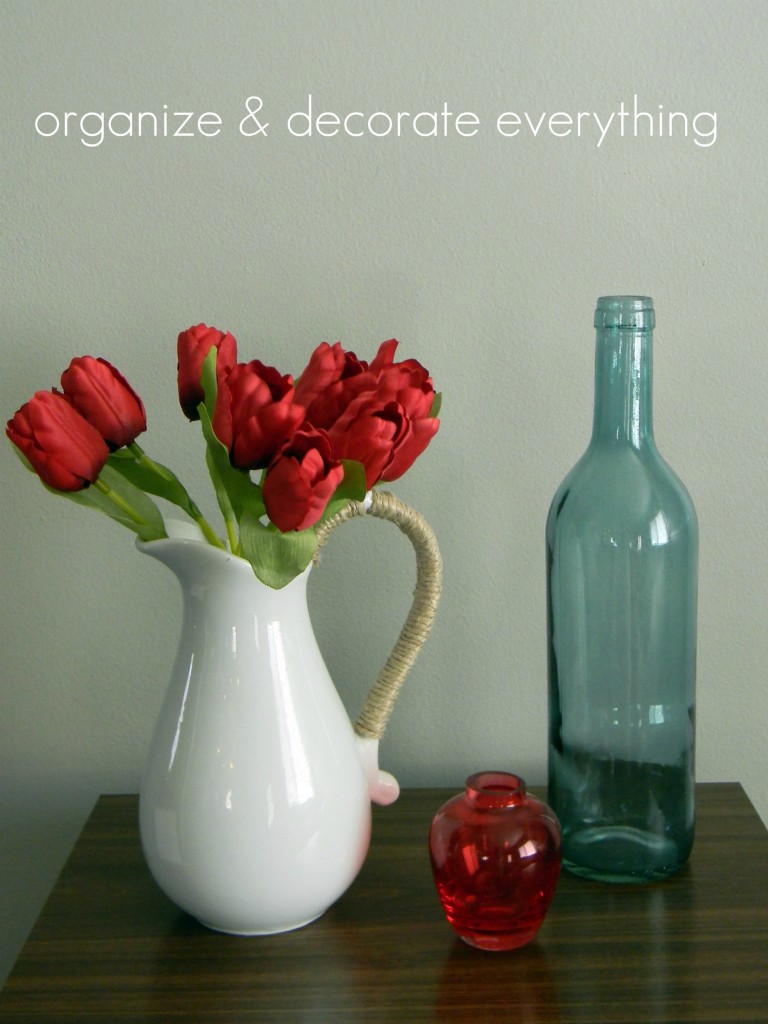 I didn't buy anything new for Valentine's Day this year.
I also used decor I already had to fill in the gaps.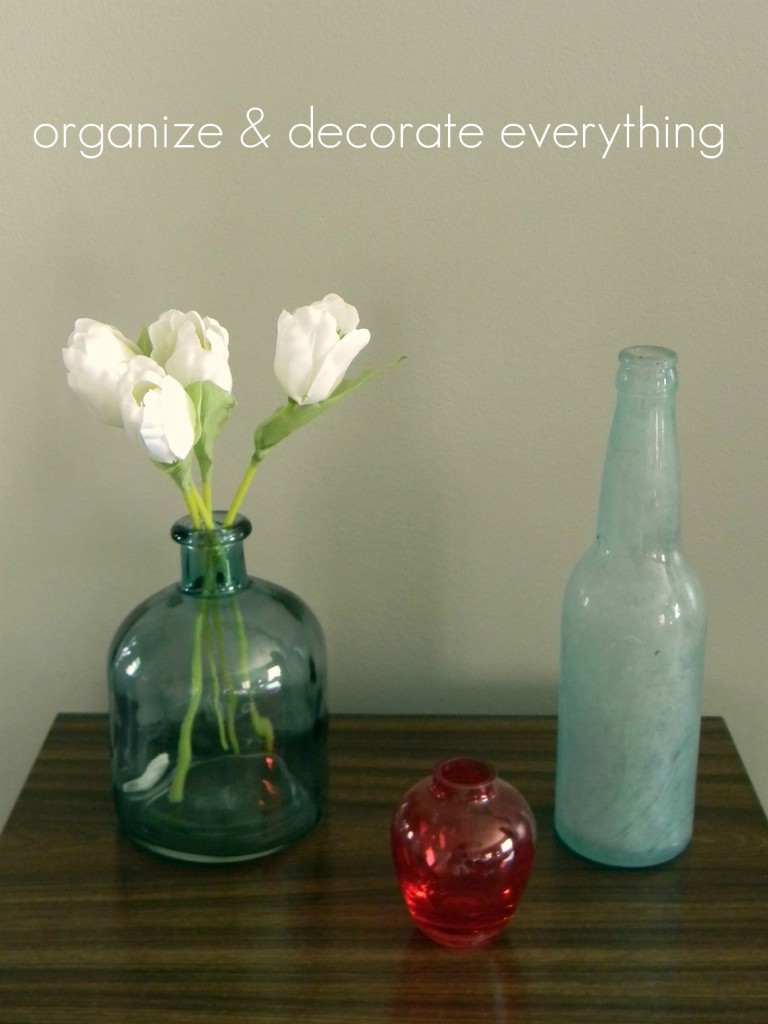 I made the tic-tac-toe board last year.
The boys love playing it.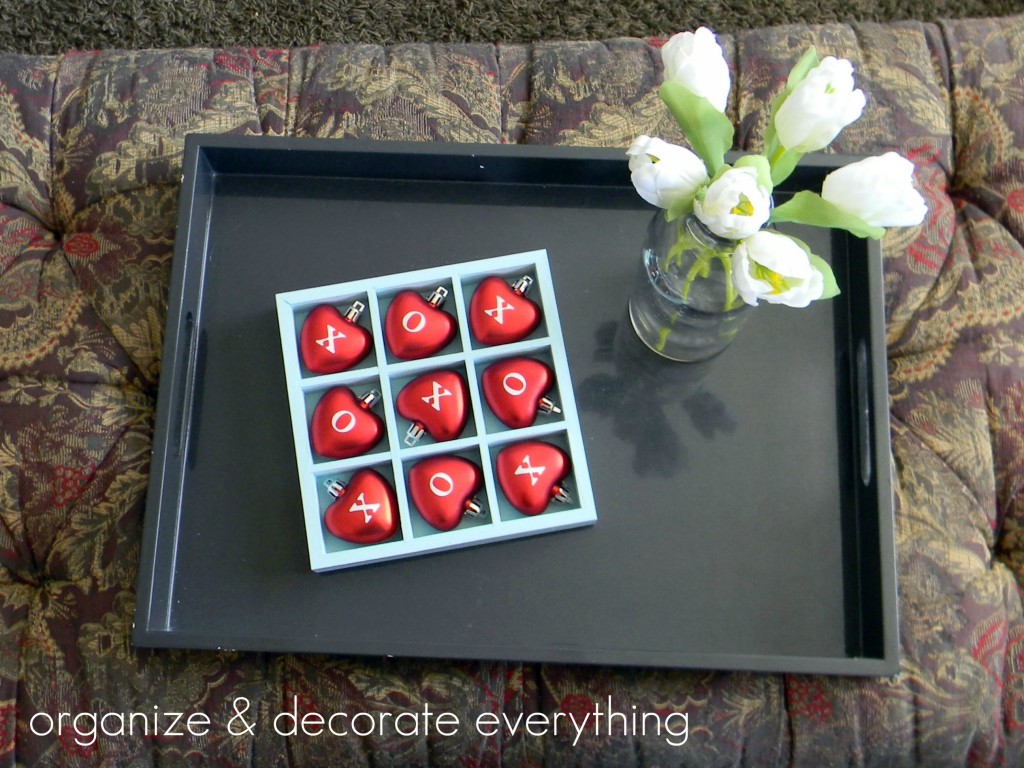 My friend gave my this beautiful heart bowl for my birthday.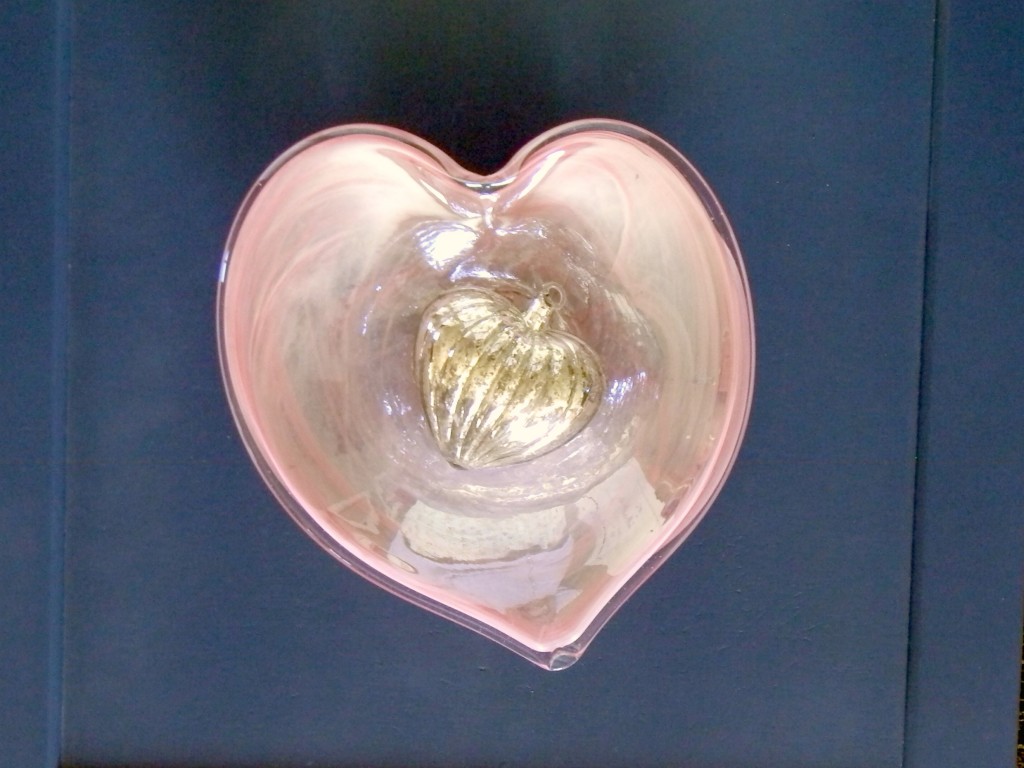 I hung a simple heart wreath on one of the old windows in the living room.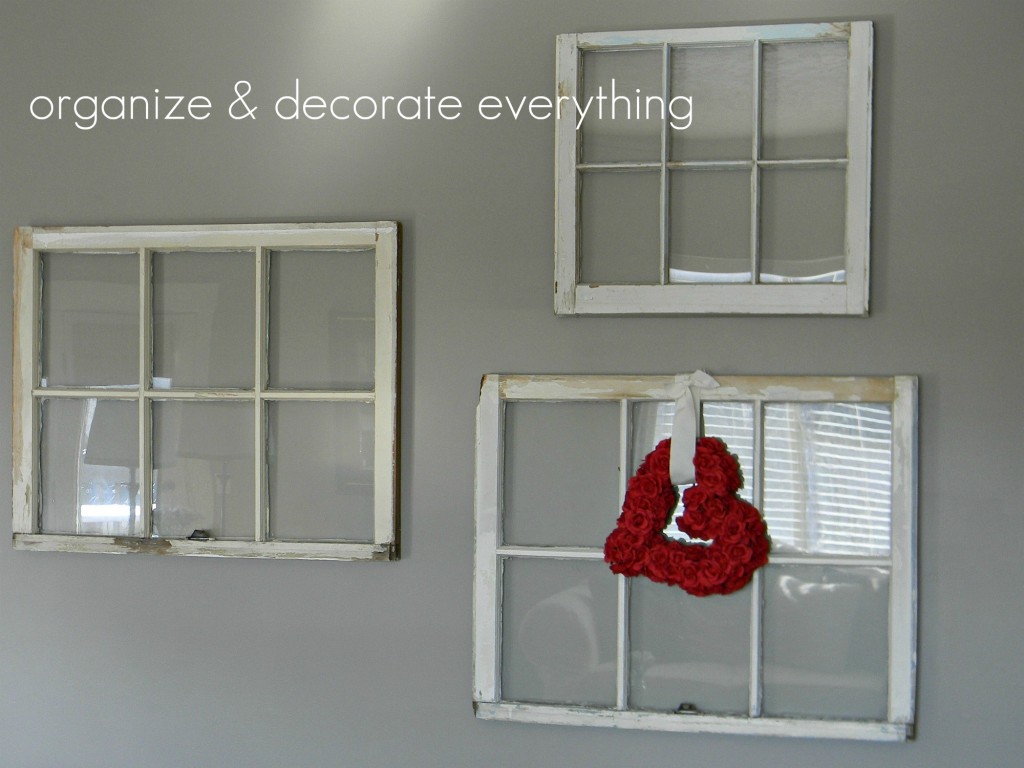 I used glue dots to adhere a doily to the white heart plate to add some color.
The printable is from last year and I don't remember who made it.
If you do, let me know so I can give them credit.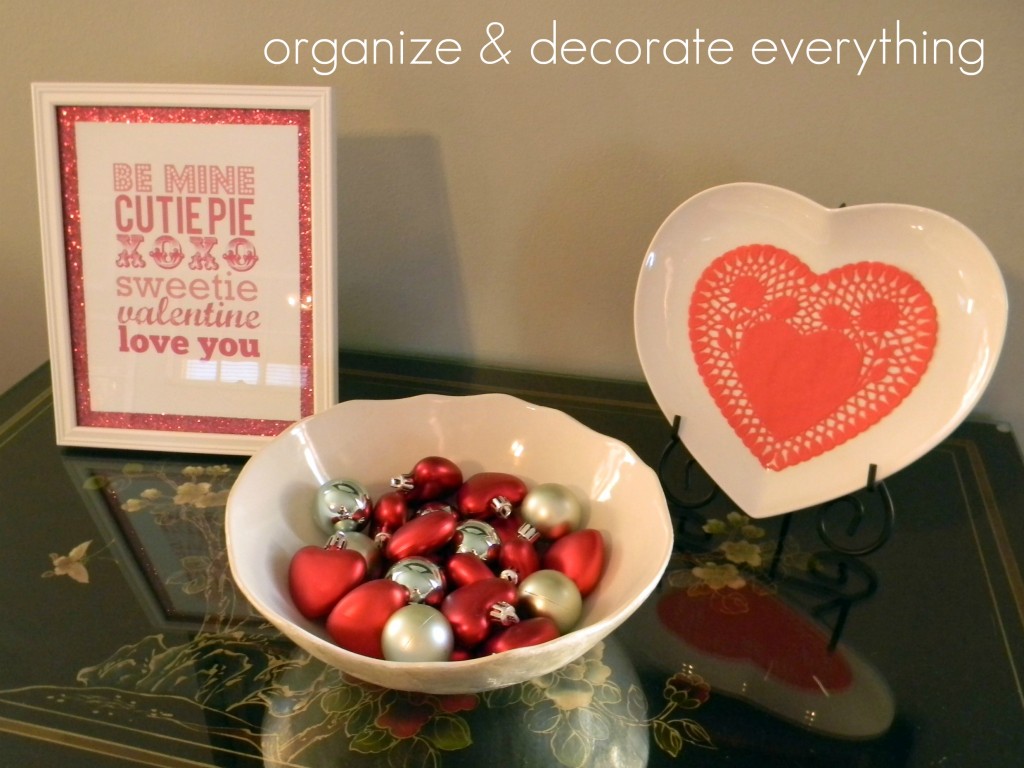 You can use the same items year after year.
But by moving them around and adding other pieces here and there it will seem like you have all new decor.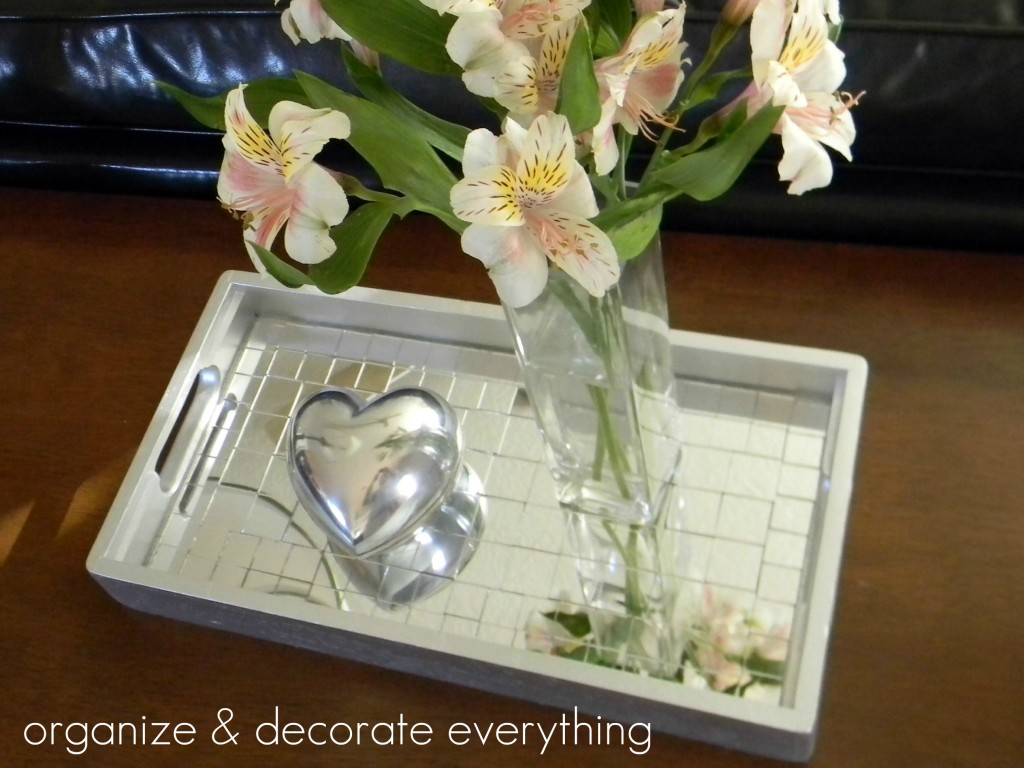 I added the wire hearts to the front stairway window.
Looks like I should probably clean that window too.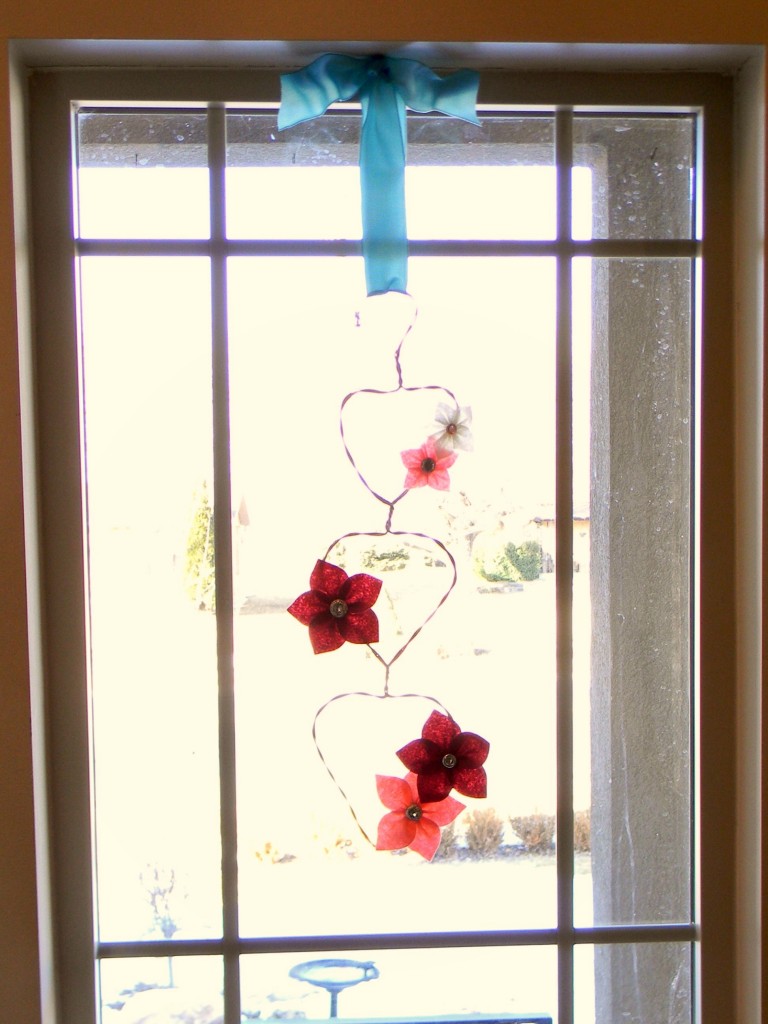 This isn't typical Valentine's Day decor but by using the same colors it work well.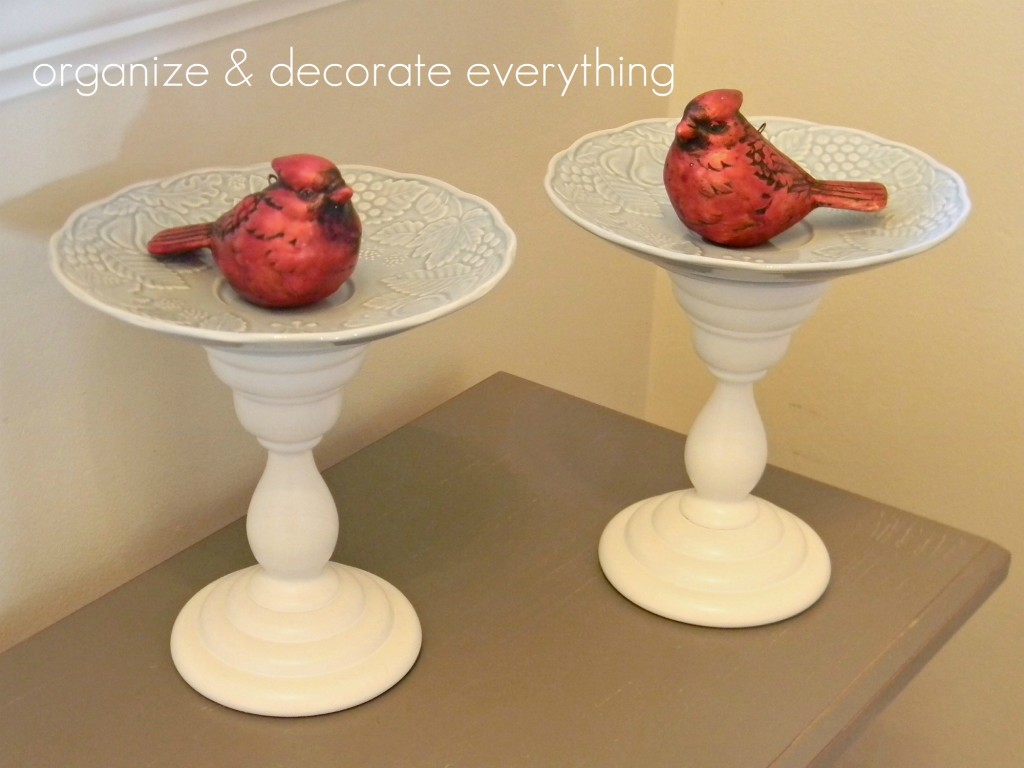 I used cute scrapbook paper to fill these frames.
And trimmed the small frame in pretty lace.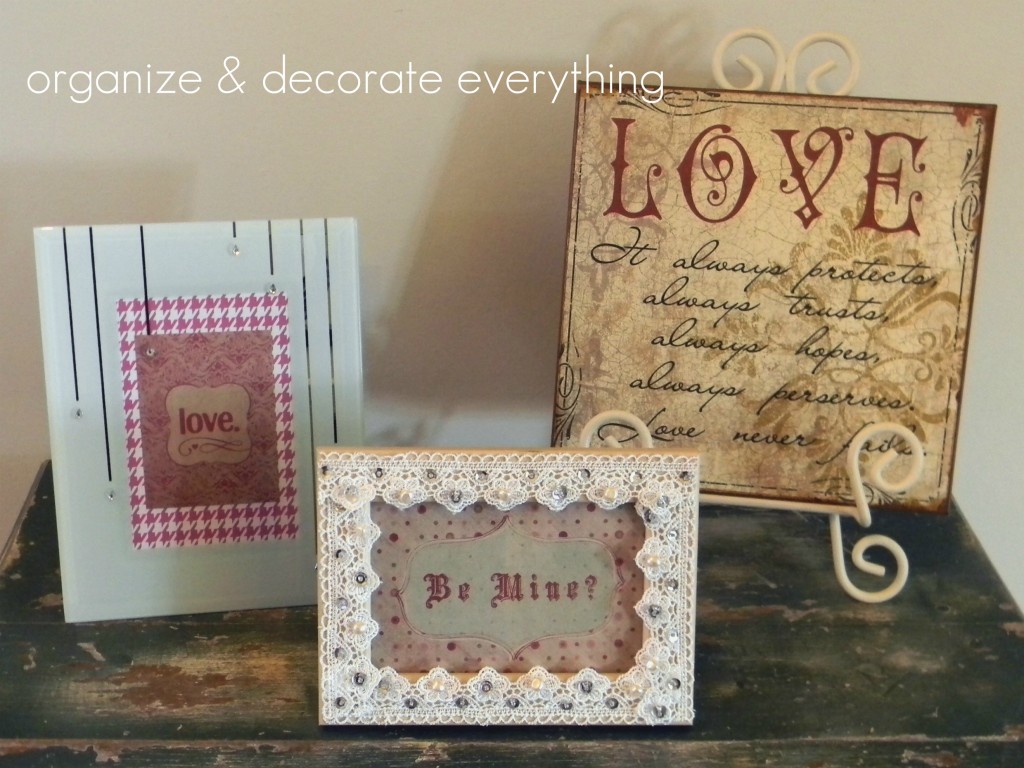 The large glass jar in the kitchen holds paper hearts.
We wrote things we "love" on each heart.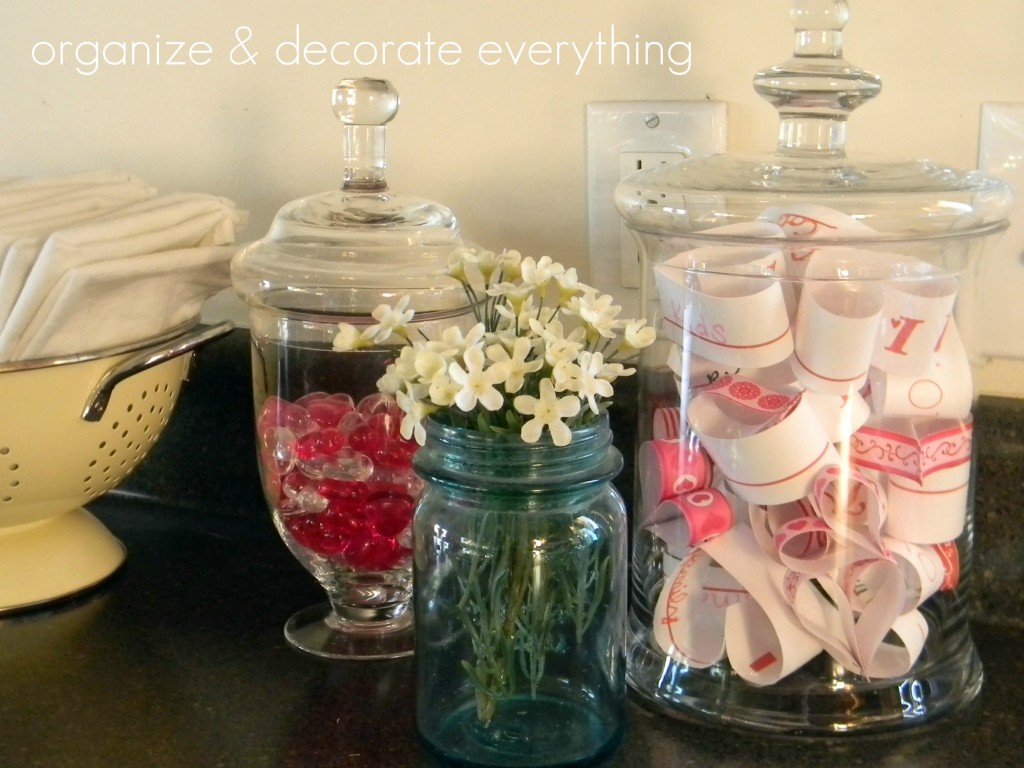 The kitchen scale holds felt roses.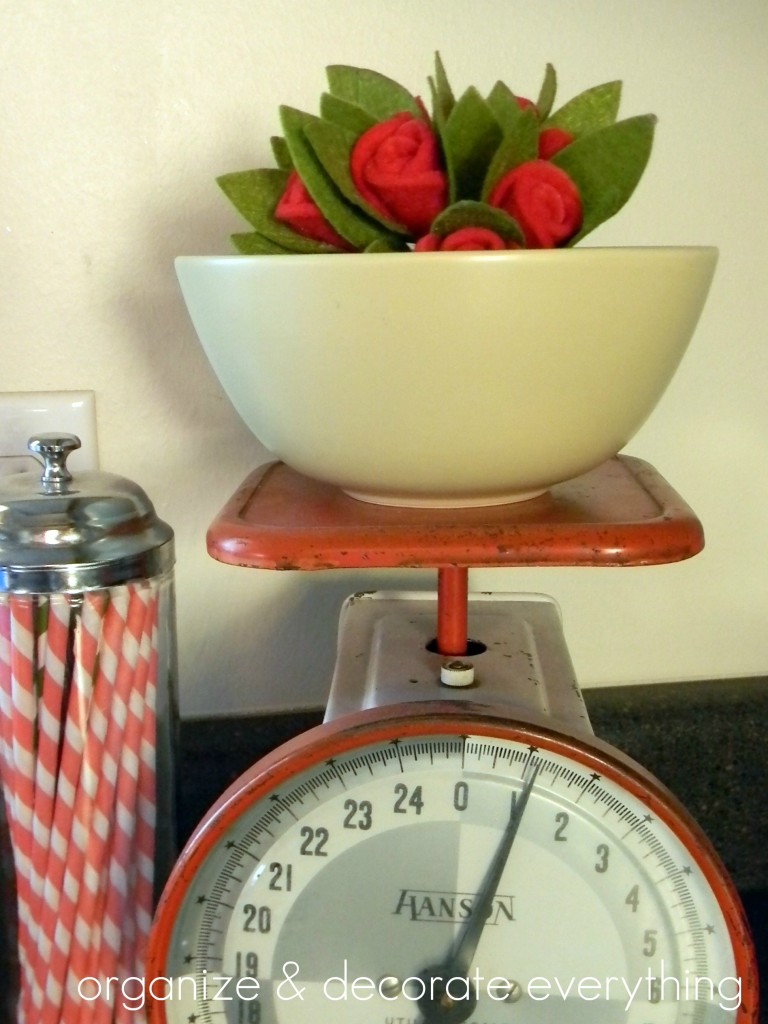 I love the colors I chose for Valentine's Day this year.
Do you change things up a little every year?
I'm linking to these awesome blog parties:
Whatever Goes Wednesday at Someday Crafts