Are you like me and crafting up until the day of the holiday or special occasion? I hope I'm not the only one. I made this cute little Be My Valentine Mini Stacker in no time. I love little accessories I can add to my existing decorations.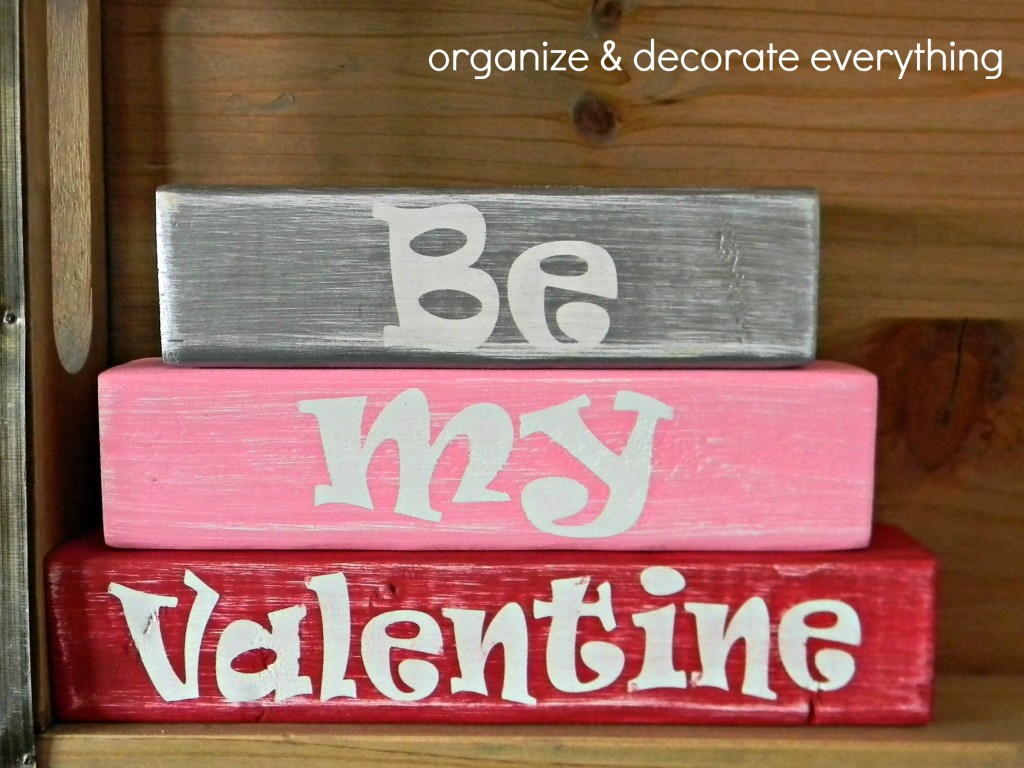 The kit is by Fab Decor and comes with the blocks (already sanded) and the vinyl. Just add paint, scrapbook paper and anything else you want to make it your own.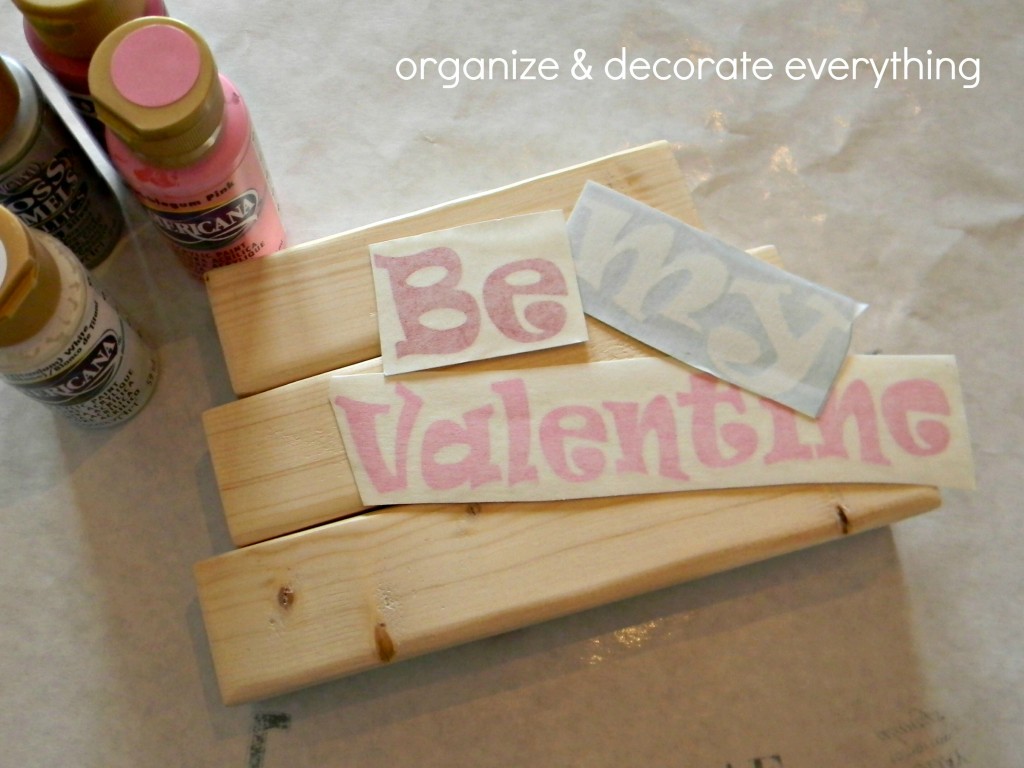 I did a 2-step painting process to mine. I wanted white to show where the vinyl letters were so I painted that on first.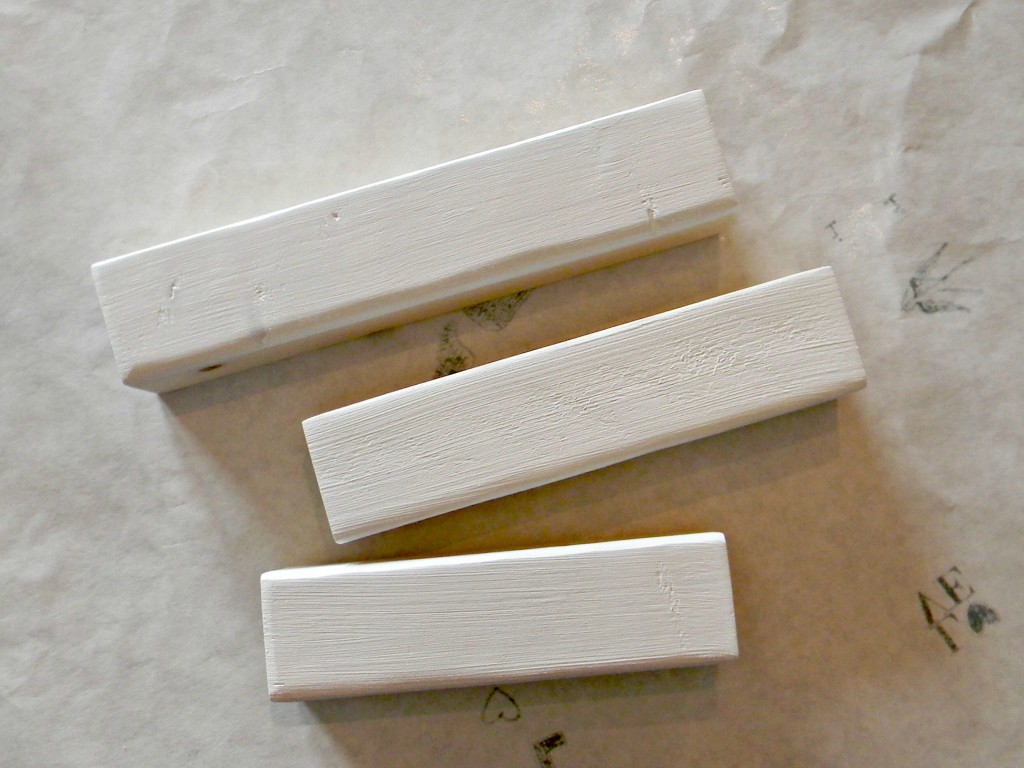 After the paint dried I applied the vinyl letters and rubbed them down really well.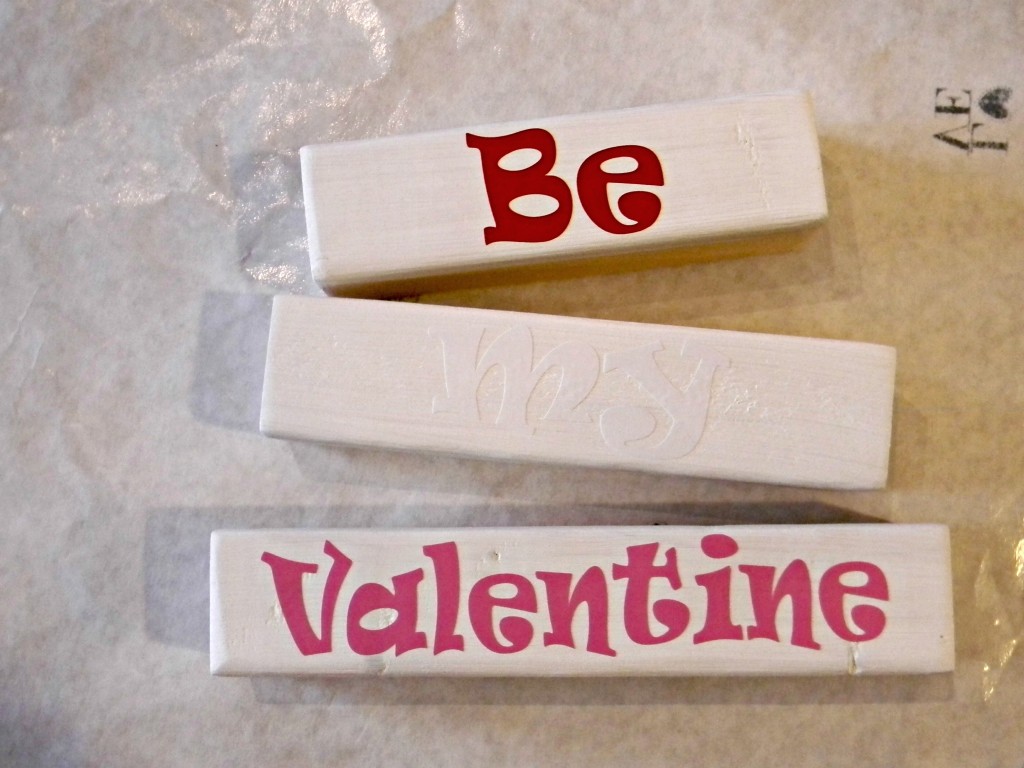 Then I painted over all the blocks using a different color on each one. Once the paint was dry I carefully peeled the letters off to reveal the white under them.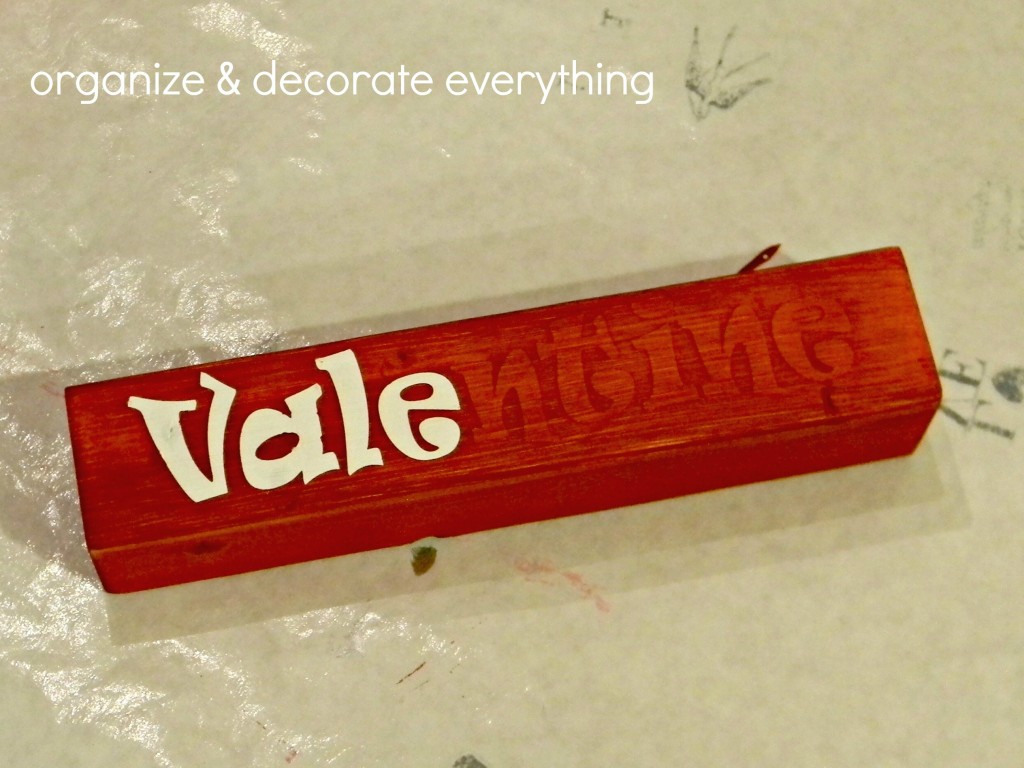 I wanted to rough them up a bit so I lightly sanded the front of the blocks to reveal more of the white paint.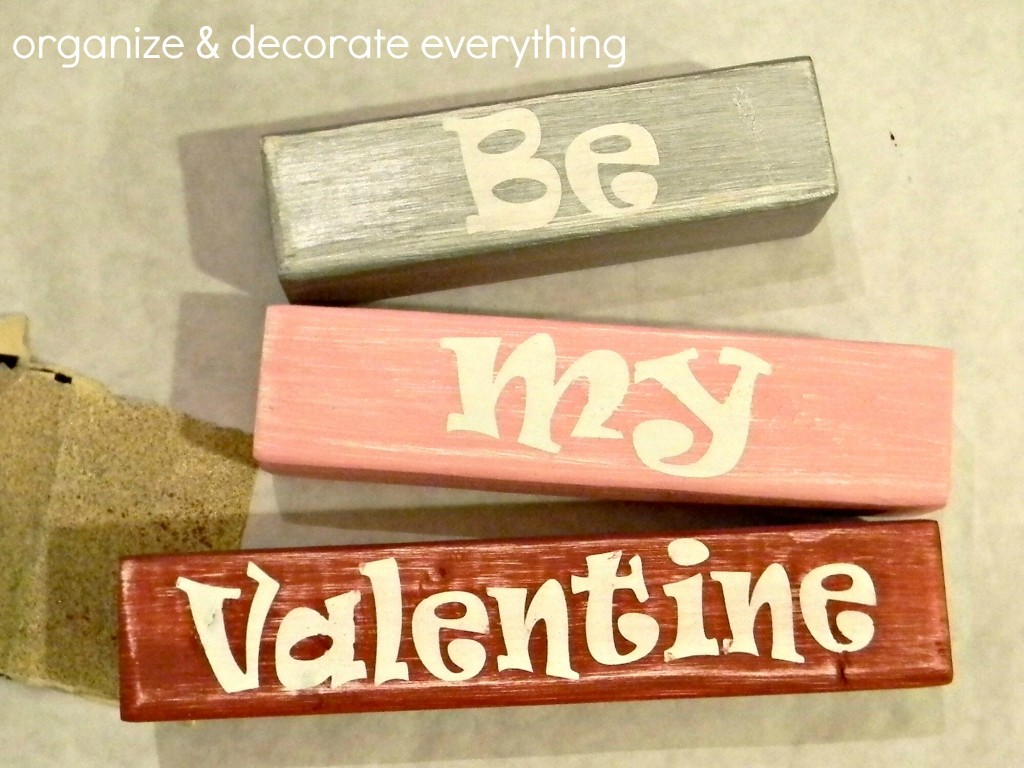 Then I stacked and displayed them with the wood tray, felt hearts, and glitter bottle. Since Valentine's Day is upon us you might want to check out the St. Patrick's Day Mini Stackers by Fab Decor. They're so cute!