Make this cute Be My Valentine mini stacker to add to any shelf or existing Valentine's Day decor.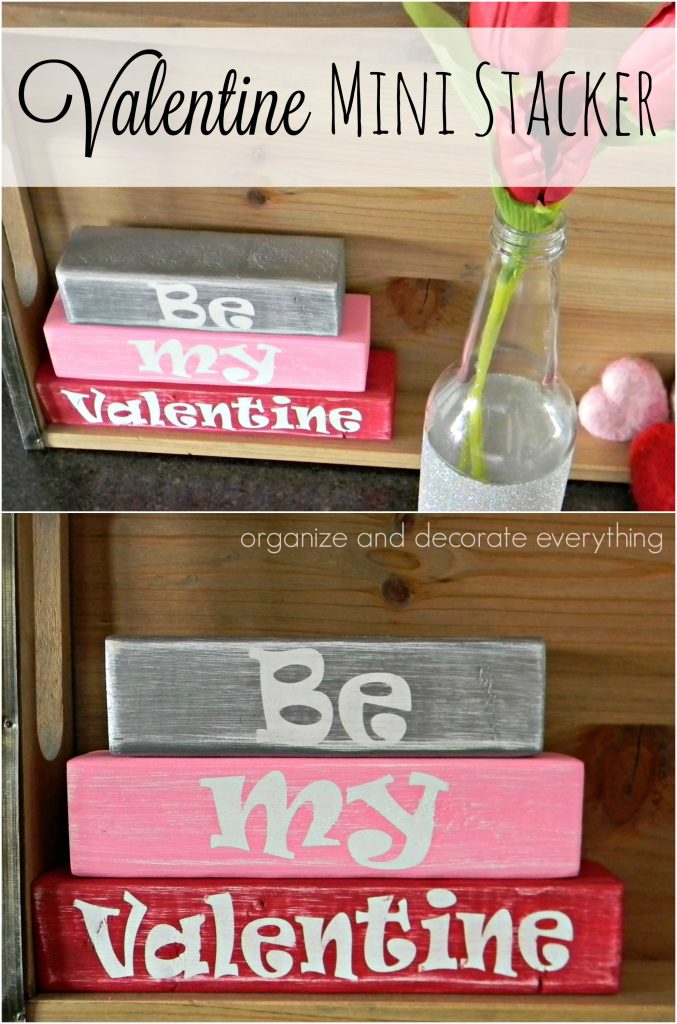 Are you like me and crafting up to the day of the holiday or special occasion? I hope I'm not the only one. Quick crafts are the key if you're a last minute crafter. I made this cute little Be My Valentine Mini Stacker in no time. I love little custom accessories I can add to my existing decorations.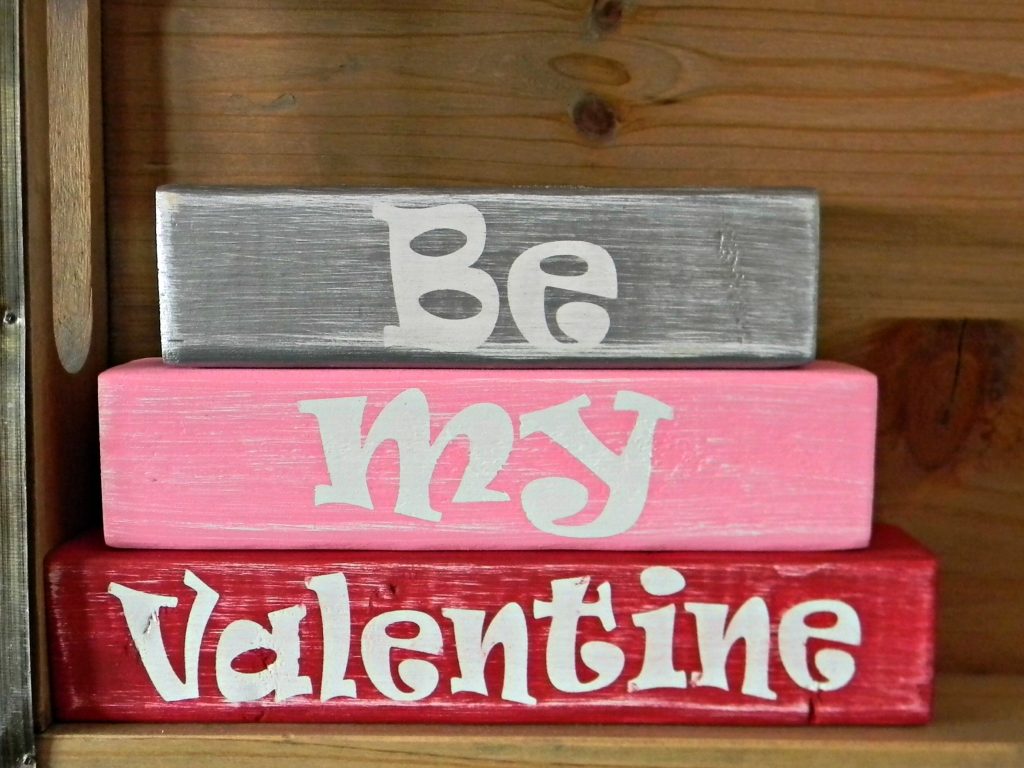 Supplies needed:
paint (4 different colors)
2×2 stick of wood (cut to 4″ 5″ 6″)
vinyl words or stickers
sandpaper
Pick the 3 main paint colors you want to use and don't forget white for the base coat and letters. As you can tell I chose silver, pink and red. Since I decided to just use the letters as a stencil it doesn't matter what color the vinyl is. If you're going to use the letters on top of the paint make sure to cut the vinyl in the color or colors you want.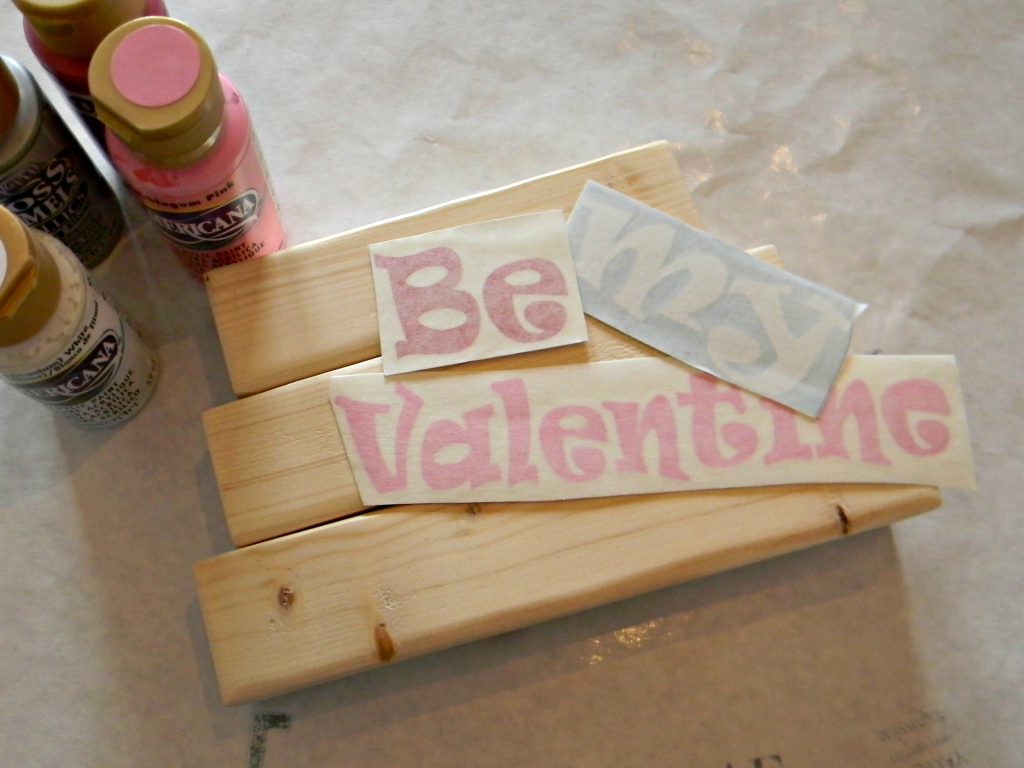 Start by lightly sanding the cut edges of the blocks. I did a 2-step painting process to my mini stackers. I wanted white to show where the vinyl letters were so I painted the blocks all white first.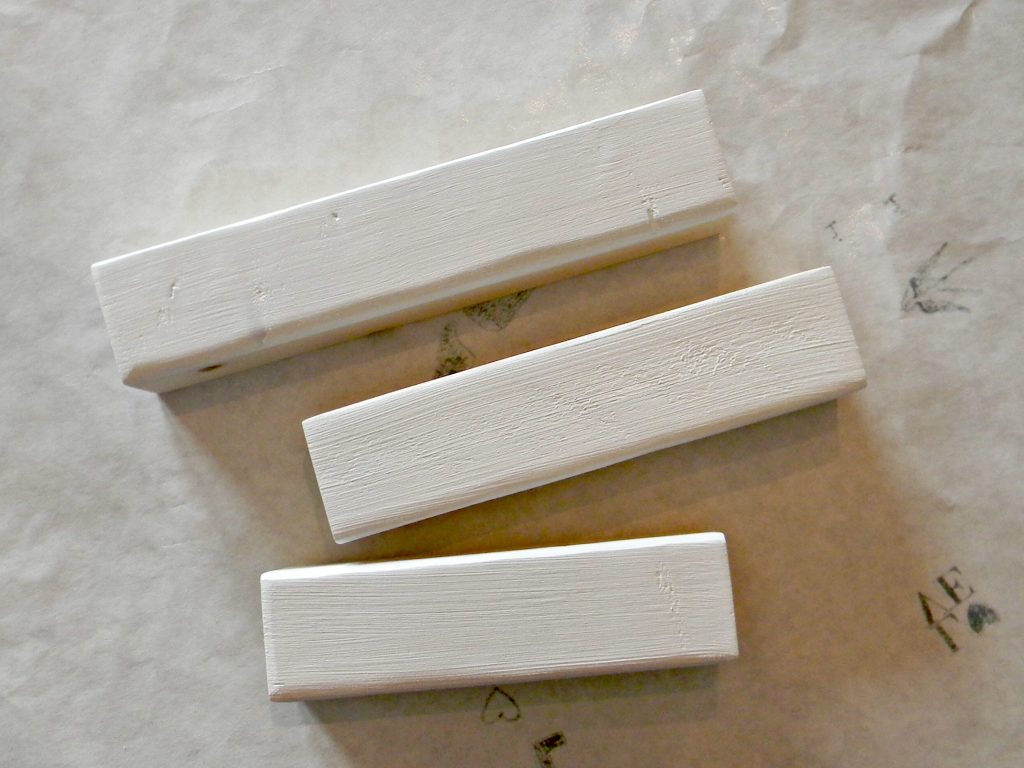 After the paint dries apply the vinyl letters and rub them down really well. If you just want to use the vinyl letters you can paint the blocks the colors you want and cut the vinyl in different colors. Since I'm just using them as a stencil it doesn't matter what color they are. This is a good way to use your vinyl scraps.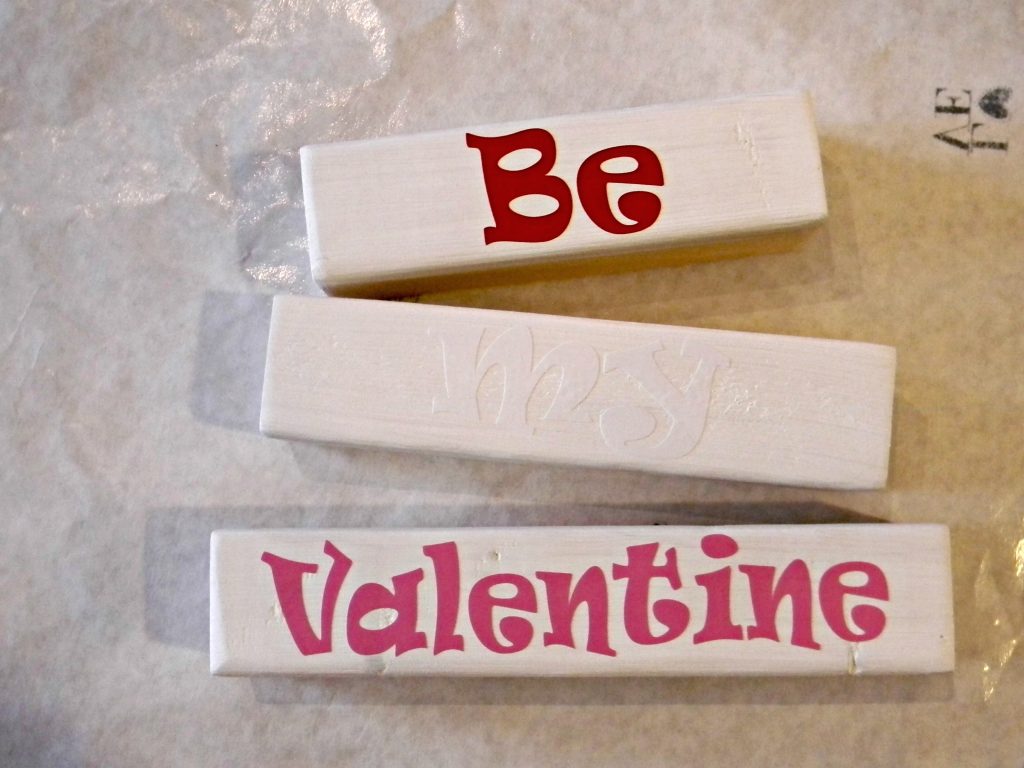 Paint over all the blocks using a different color for each one. Once the paint is dry carefully peel the letters off to reveal the white under them.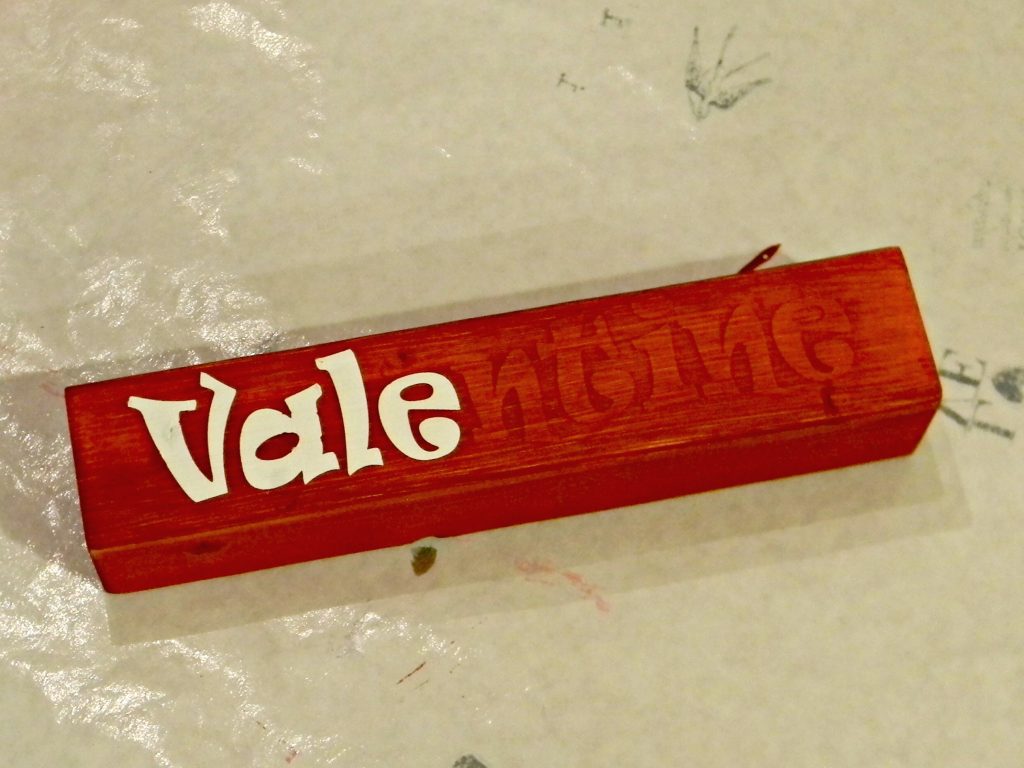 I wanted to distress them a bit so I lightly sanded the front and edges of the blocks to reveal some of the white paint. If you want the blocks to be crisply painted make sure to paint them with 2 coats of paint to cover all the white.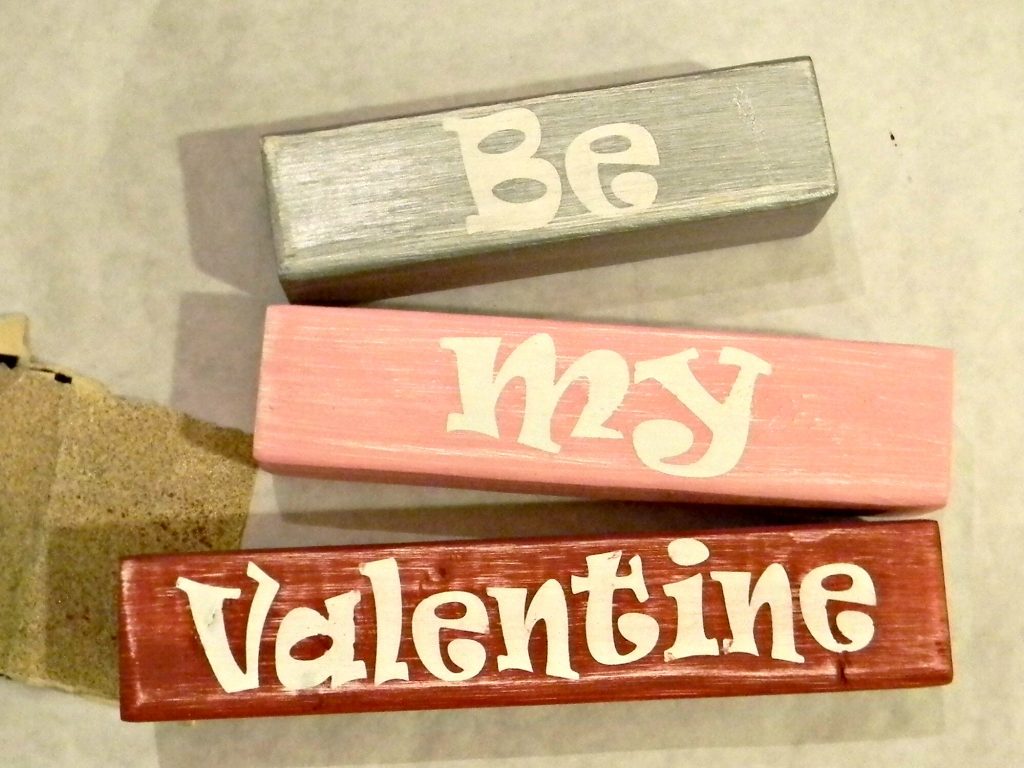 Now it's time to display them. I stacked and displayed them with a wood tray, felt hearts, and glitter bottle. They turned out so cute! What color would you paint yours?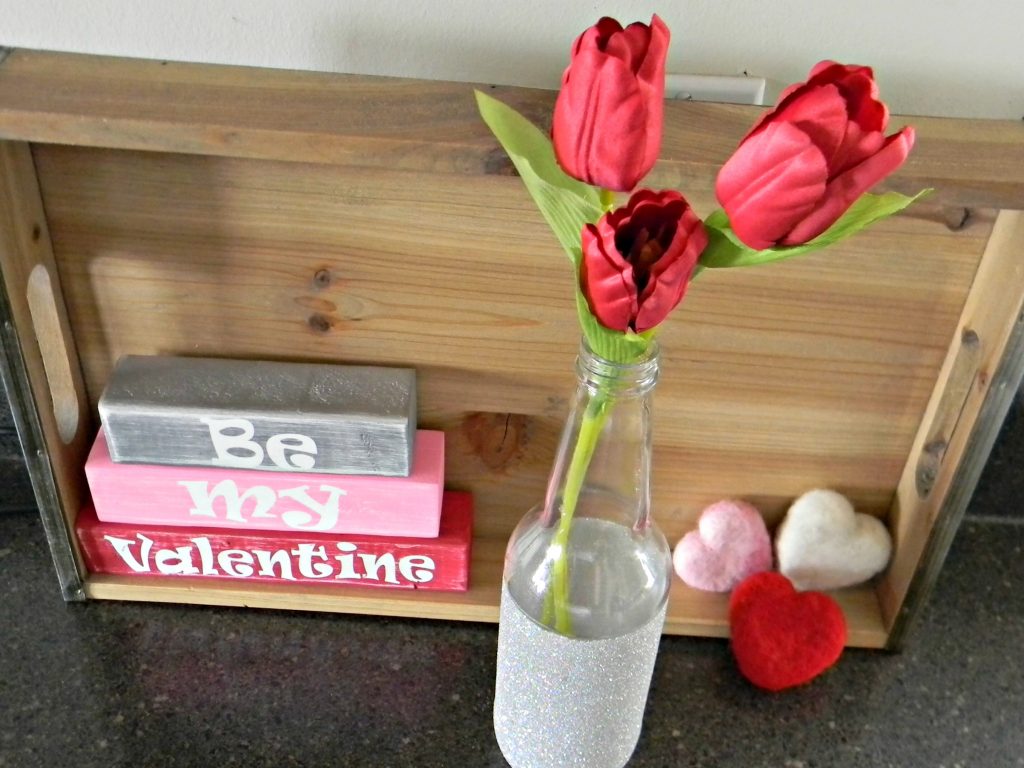 Pin it for Later: Valentine Mini Stacker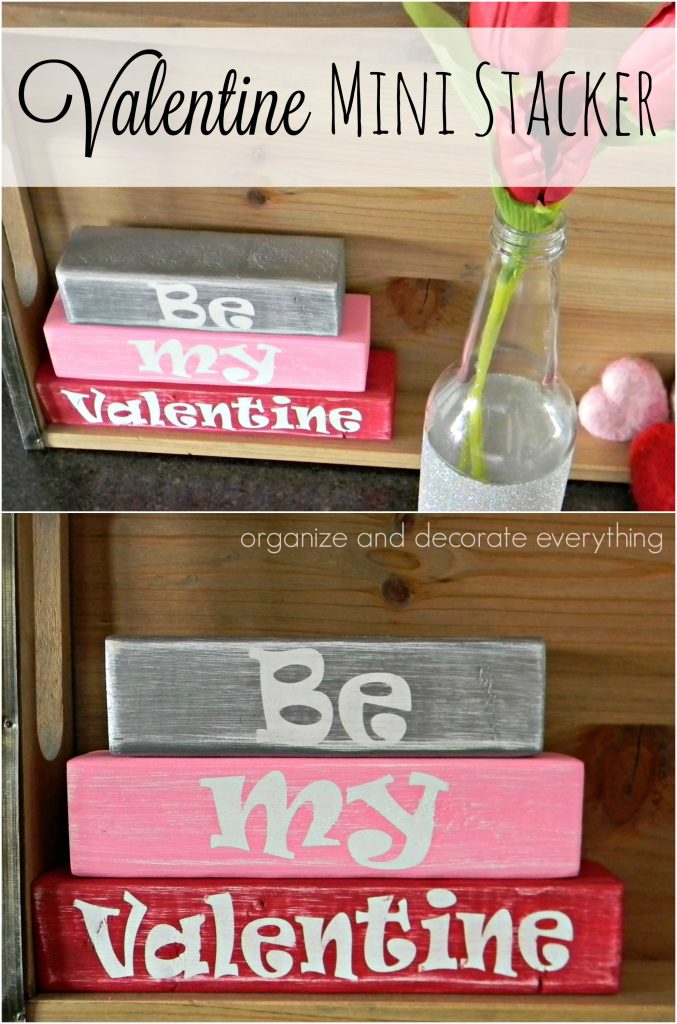 You might also like:
Pink and Red Valentine's Day Printables
Hanging Wood Heart