Here's a quick tip we started a few years ago when our older daughter was in college. When you share a dorm room with 4 other girls and you have a limited budget and space it's important to label what's yours. We decided using stickers to label dorm room food would be the easiest way to know whose food it is. I'm sure they will be sharing some of their food especially if they are sharing a dinner or breakfast together, but for the most part it's kept separate.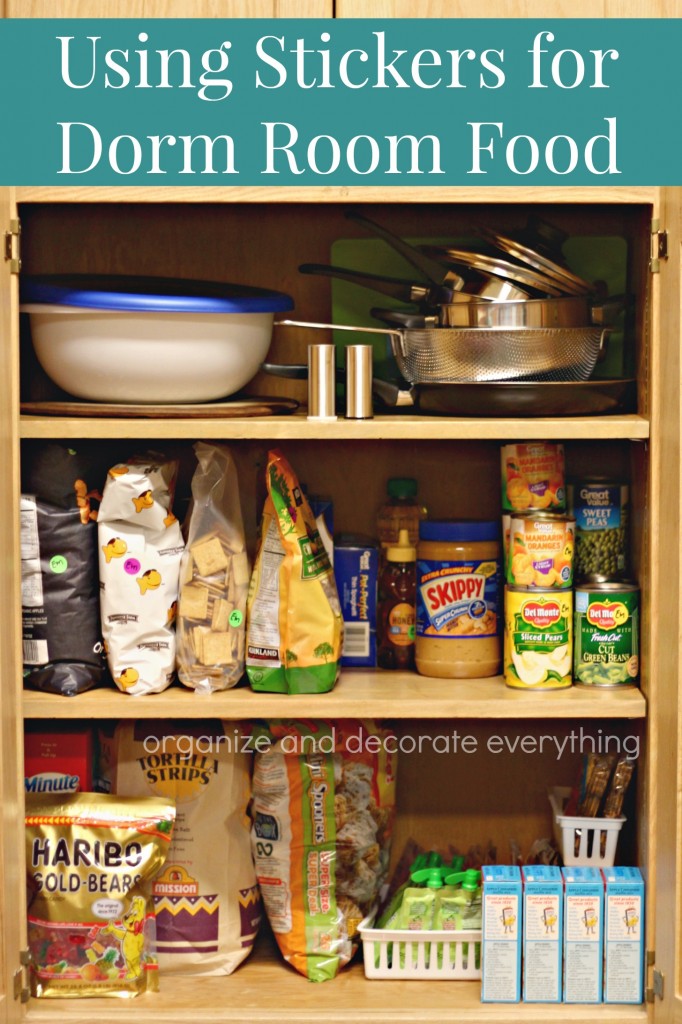 You can get a few hundred of these stickers at the dollar store. Pre-label all of them with your student's name or initials to save time. She'll simply have to peel them off and stick them on her food after shopping.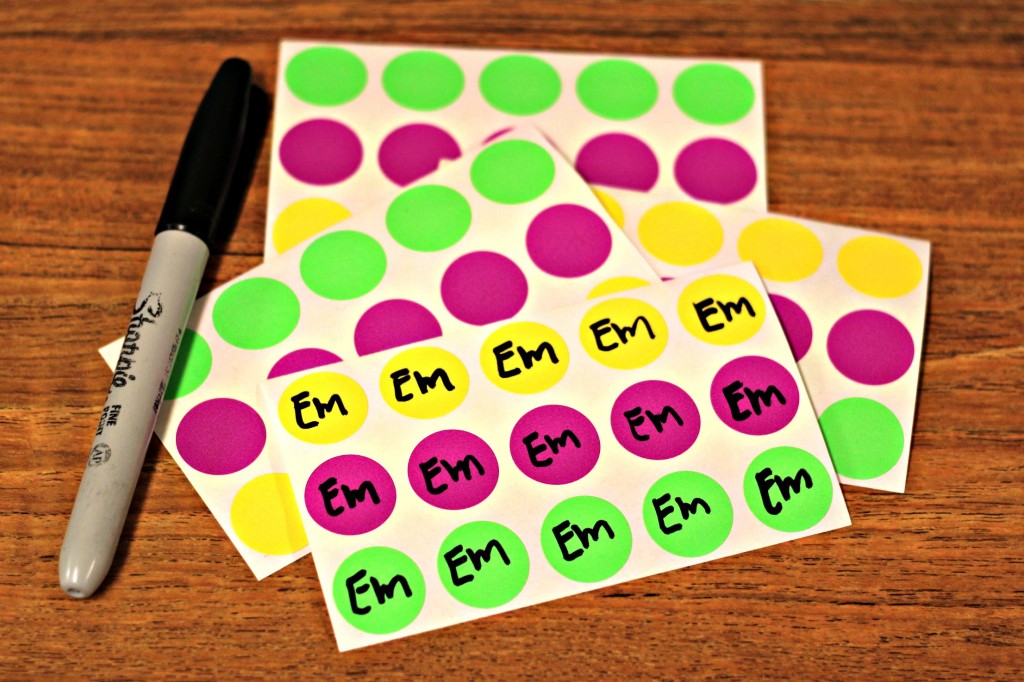 None of the girls in her dorm room have a car, they all get around on bikes so going to the grocery store often isn't very convenient. We stocked her up pretty good with most of the food she will need for the next few months except for bread, milk, and fresh fruit and veggies.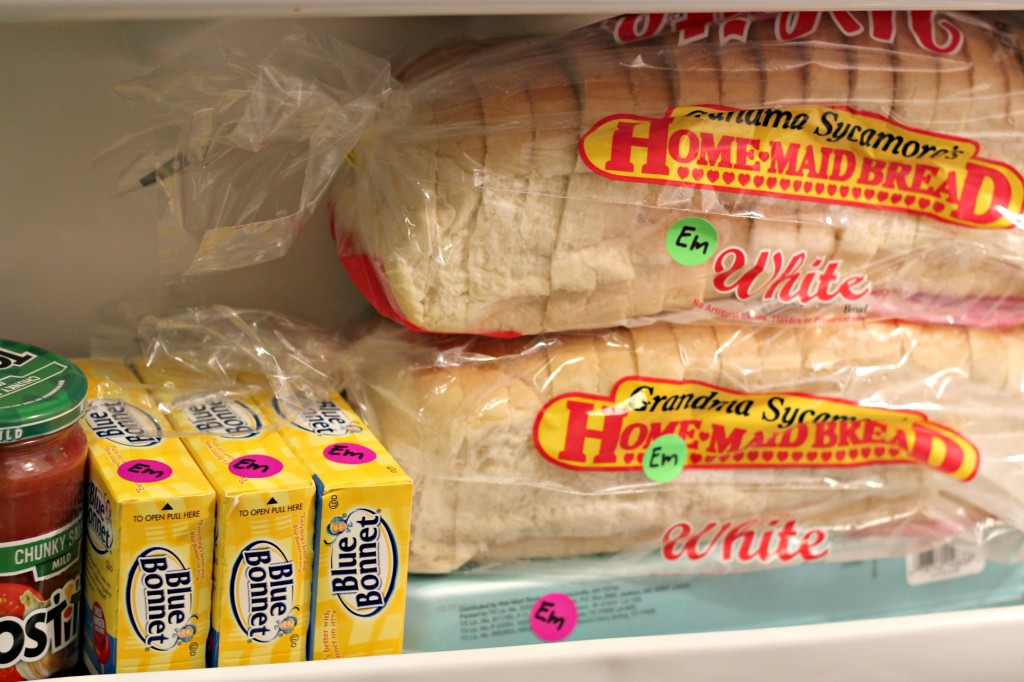 They will all be sharing the same refrigerator and it will probably be tight at times so dividing the fridge into areas is also important. I think they figured it all out move-in day once all the parents went grocery shopping.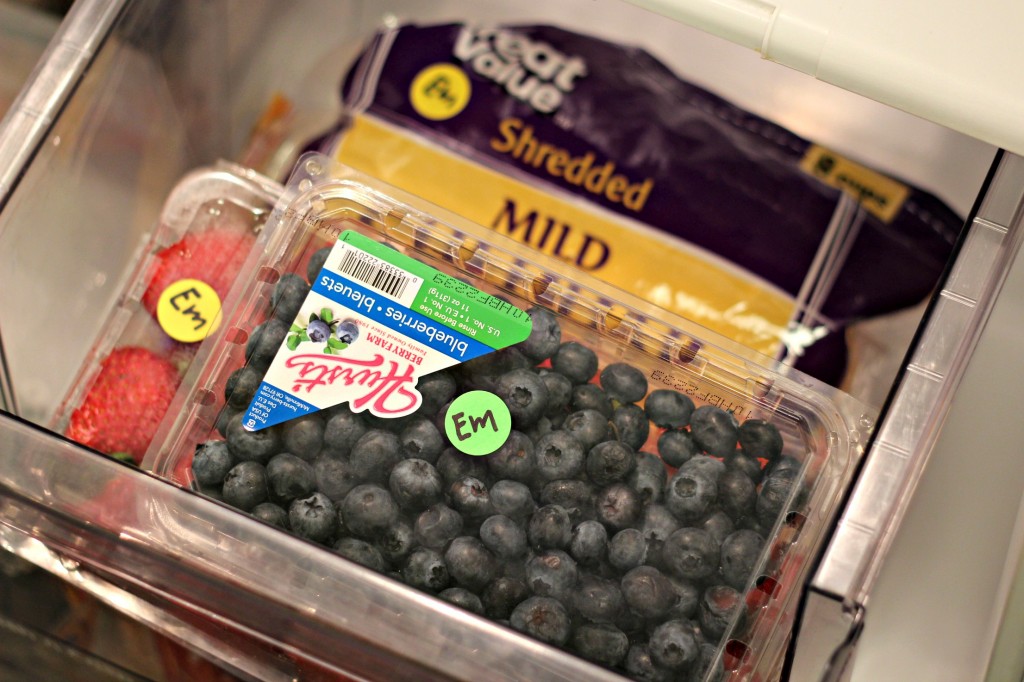 They each have a separate pantry area to hold dry foods. We were also able to store her cooking pans and mixing bowls on the top shelf. We started labeling some of the food in the pantry but realized it wasn't as important to label the food that's kept in a separate area so we didn't continue. It's more important to label everything in the refrigerator and freezer. The shelves are deep so snack foods are stored toward the front of the shelves and meals are in the back. If she only has a few minutes before heading off to class she can see what she has and grab a quick snack.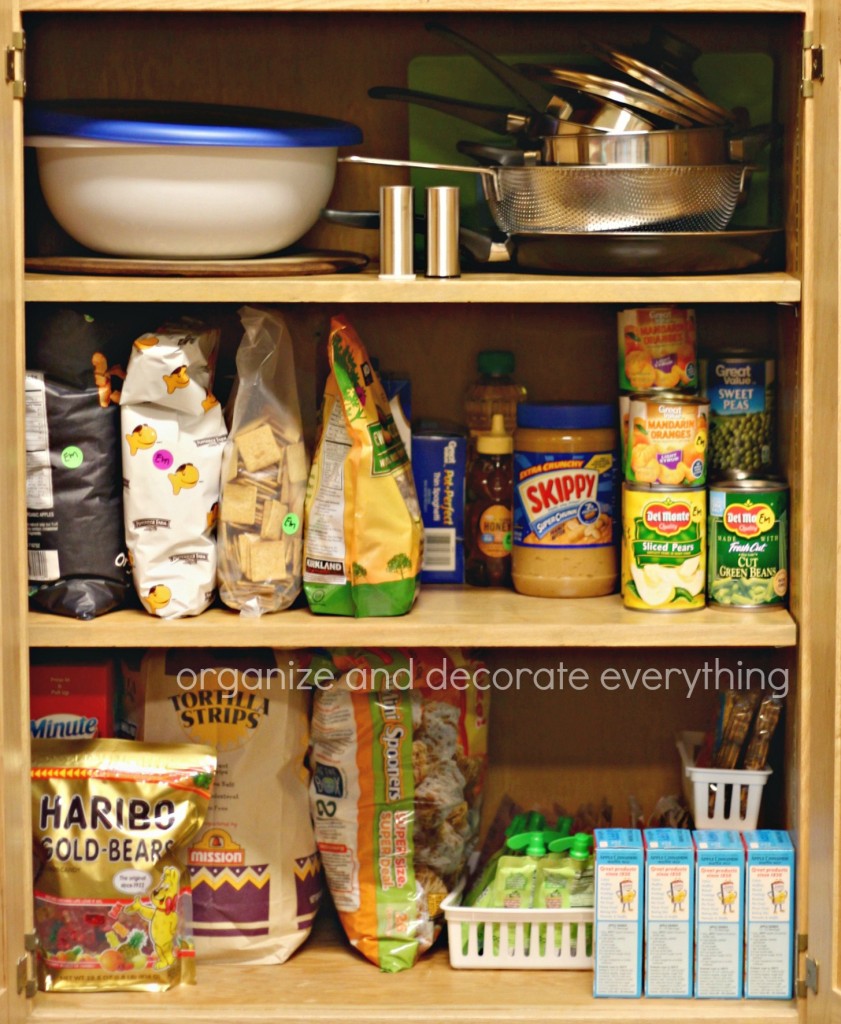 I went grocery shopping with her and then my husband did so I'm not kidding when I say she has enough food to last her until the end of the year. When we take her back after Christmas we'll do another big shopping trip then. She has totes behind her drawers under her bed that hold the rest of her food supply. I don't think she's going to be a starving student.