A couple years ago we were living in our forever house (or so I thought). I decided I wanted something special going up our stairs to represent out family so I started gathering finished and unfinished letters in different fonts, sizes, colors, and styles. The stairs were at the front of the house so they made quite a statement as you walked in the house. I loved seeing our Family Letter Wall all throughout the day. It was the hardest thing I had to take down when we moved.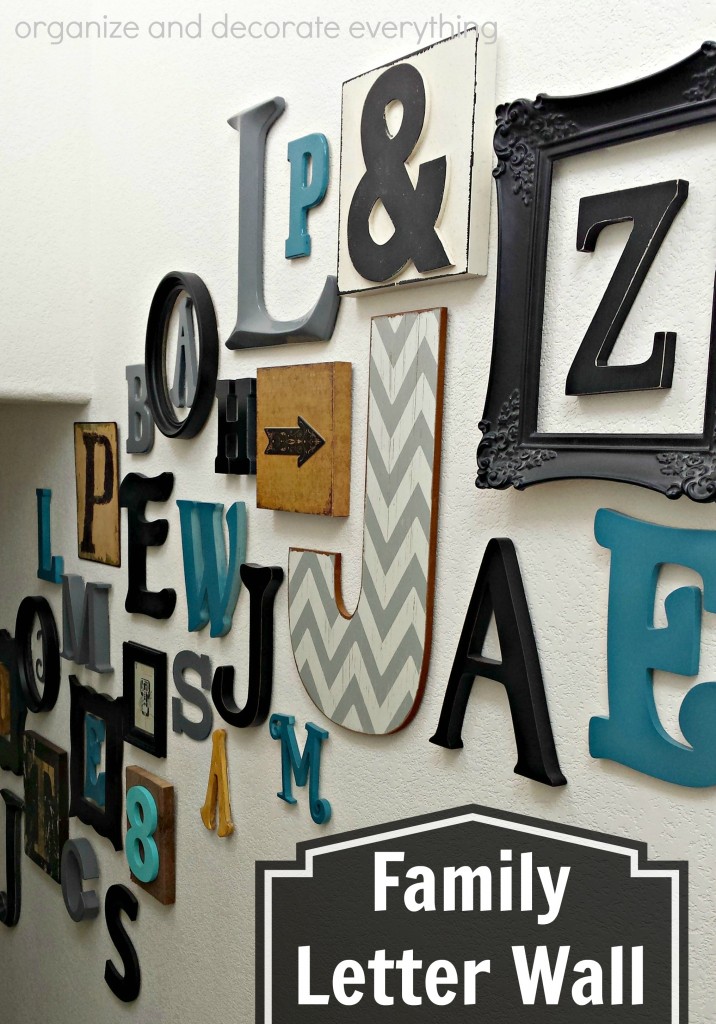 The wall includes several "J"s since that's the initial of our last name. The other letters represent a particular person in our immediate family. A few other things have been added like frames around some letters, the "8" because we have 8 children, arrow and ampersand for fun.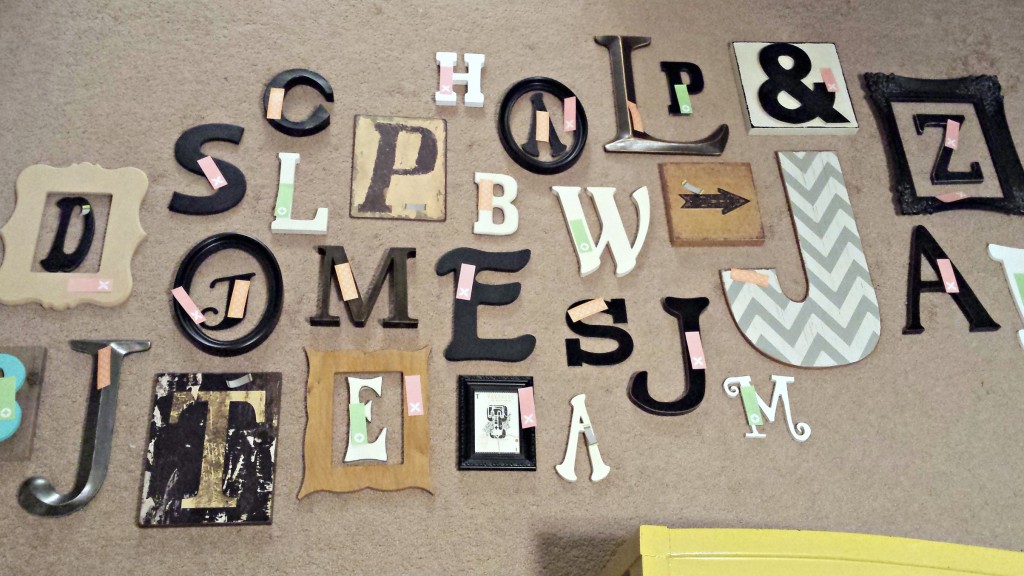 When we moved it took me over a year to put the letters back on the wall. It didn't seem perfect anymore. The stairway is in an area of the house where it's not easily seen, I was sad we had left our forever home, and I was really slow on the decorating because I didn't want to stay here. Sometimes I really need to practice what I preach, so I bit the bullet and put them back up even though it wasn't ideal. Before I hung them I decided it would be the perfect time to make a few changes so I laid the letters out and changed the paint color on some of them. Our walls are white where we are living now so I wanted to go a little bold and make them stand out.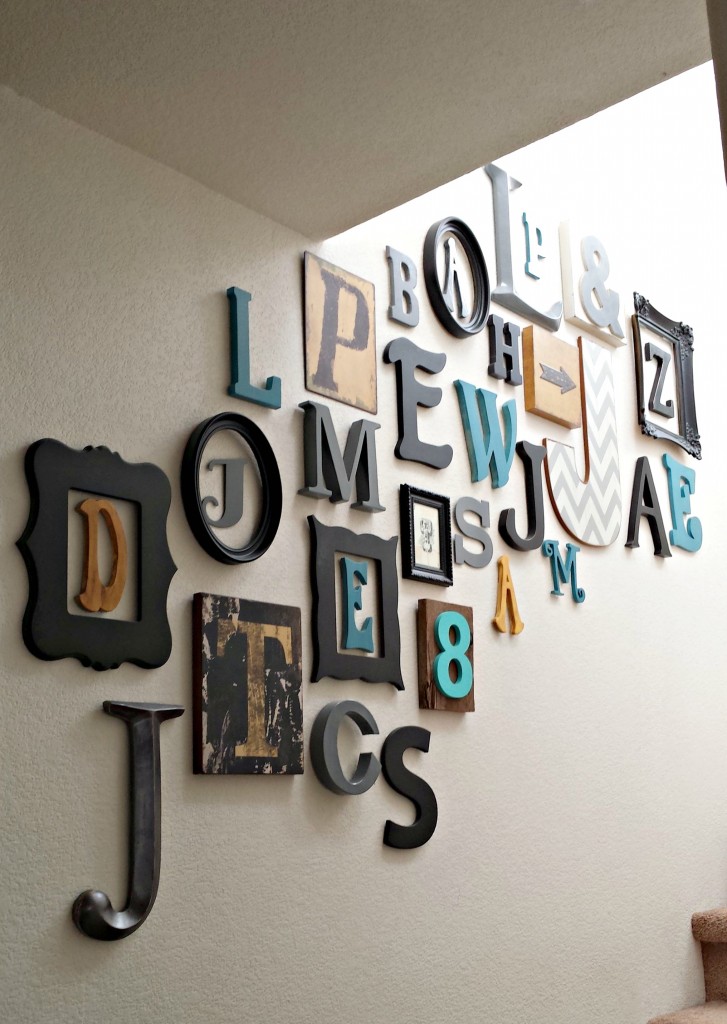 Changing the colors and being able to have our whole family together at Christmas got me excited about the letter wall again. I put them up only days before everyone arrived. It also made me feel like this is our home however long we stay here. The best part about the Family Letter Wall is that there is always room for more letters.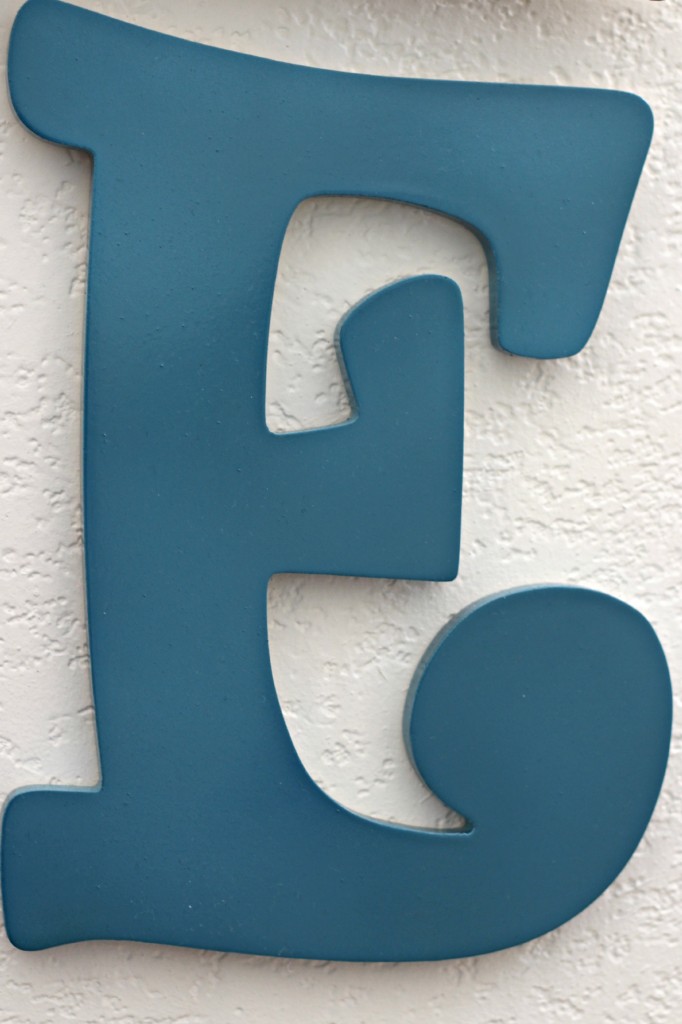 Color: Krylon Bahama Sea in gloss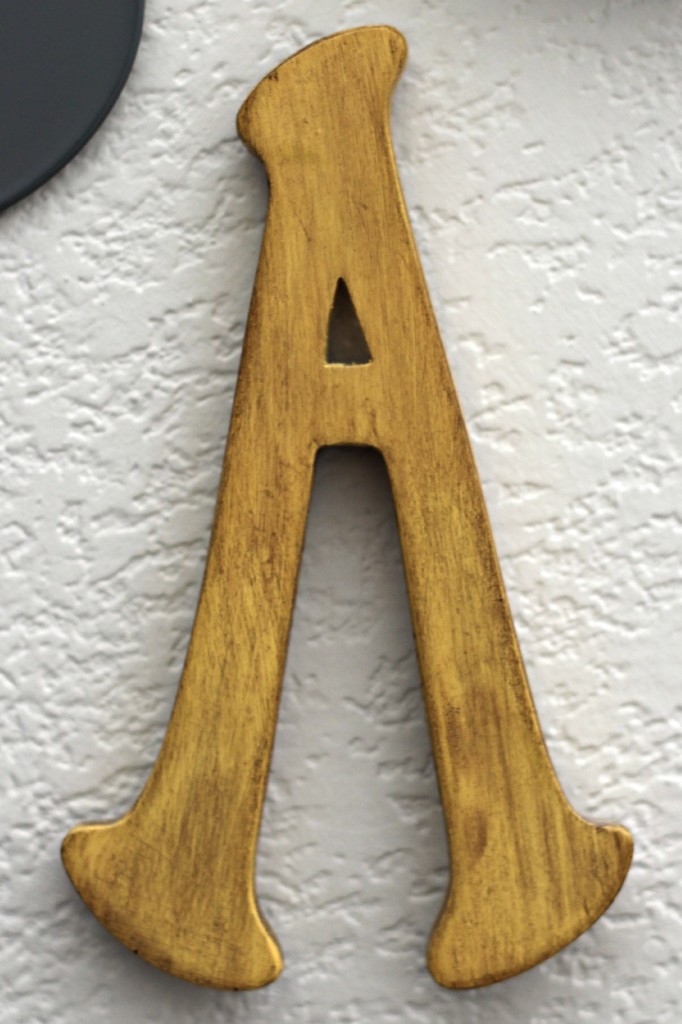 Color: Rustoleum Summer Squash with Burnt Umber acrylic paint over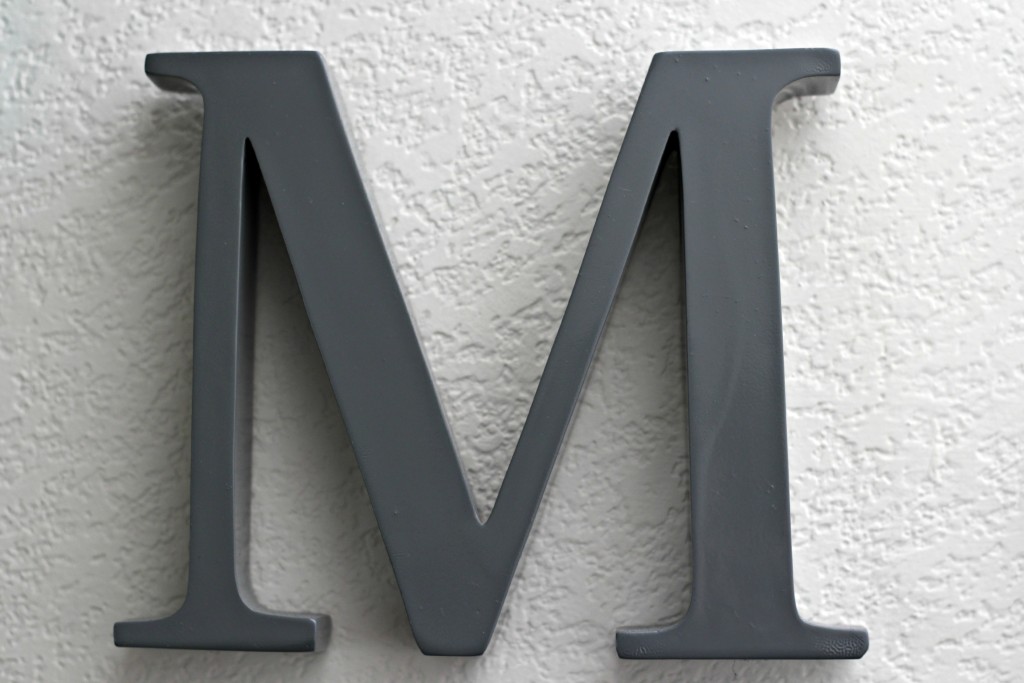 Color: Rustoleum Smoke Gray gloss enamel. I love this color and finish. I have to restrain myself from painting everything using it. The black is Krylon Black gloss.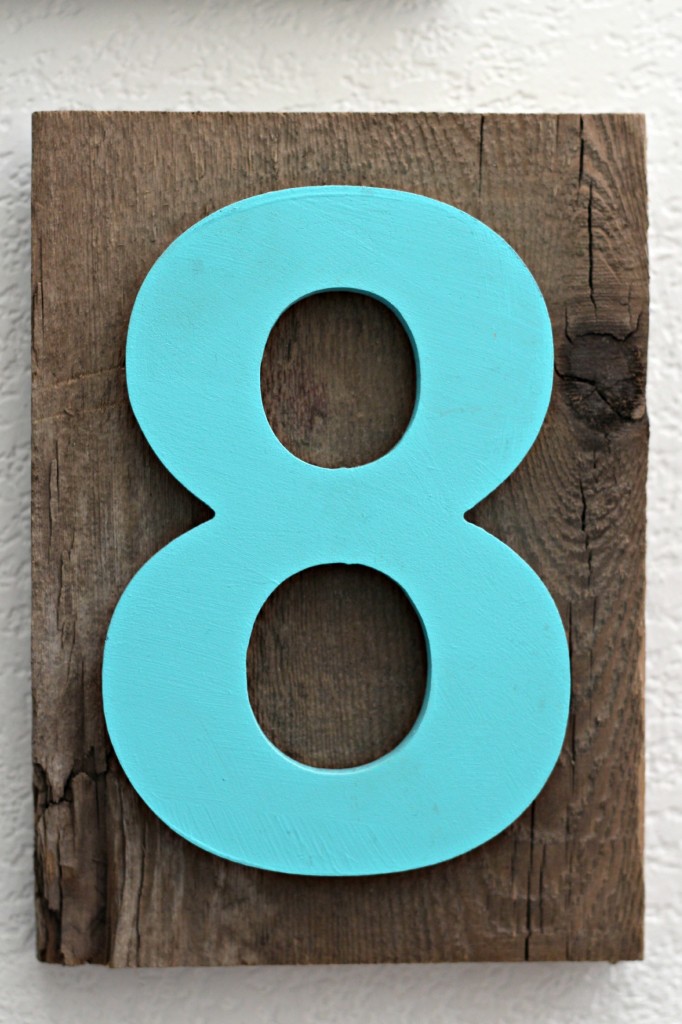 I purchased the "8" a few months ago at a local shop. I love the worn wood.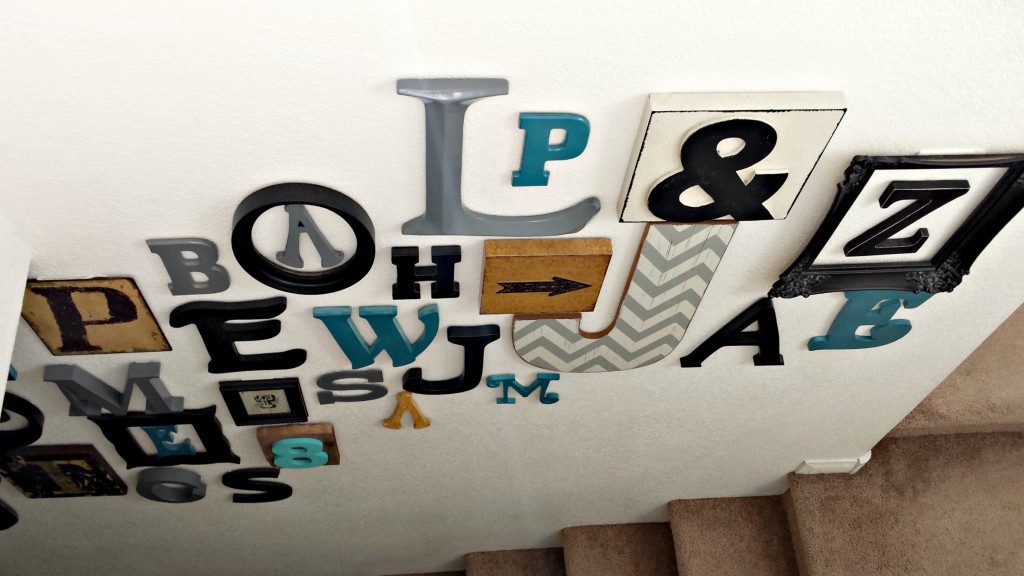 Here is the view from upstairs. I'm so happy I decided to place all the letters on the wall again. It reminds me how blessed I am to have all these amazing people in my life. They are all so special to me and I'm happy to see this reminder several times throughout the day.
Here is the original Family Letter Wall if you'd like to see it.