We're Organized Wednesday link party and My Computer is My Canvas giveaway will run through Sunday. Go here to enter the giveaway and join the party. Please share any holiday organizing ideas you have too.
Do you want to see under my kitchen sink? Kind of scary, huh? I guess it's not too bad, but there's not a designated place for things, so they just get put anywhere and everywhere. One day while I was washing the dishes it really started to bug me.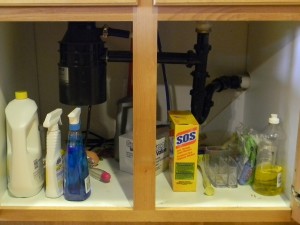 So I cleared everything out and washed the bottom and sides really well. While I had everything out, I thought I might as well roll on a new coat of paint to freshen it up a bit.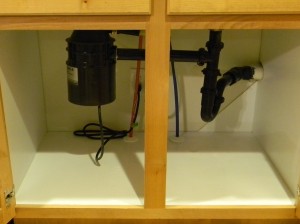 After it was dry, I loaded everything back in. That's better. I used totes I already had and bought 2 wire shelves from Big Lots for only $1.50 each.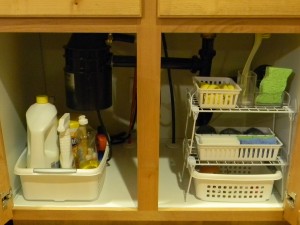 All the kitchen cleaning supplies are in the larger tote.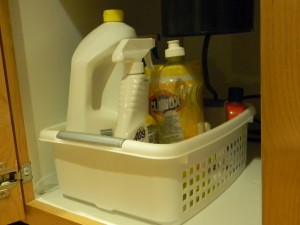 The shelves hold sponges, scouring pads, cleaning brushes, and gloves. The bottom tote holds all the supplies for Amanda's fish. She cleans his tank in the kitchen so I wanted all the supplies handy. I do need to label the tote though. Hubby was about to wash the dishes with the fish bowl scrubber. Ewww!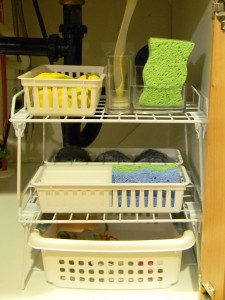 I don't know why I didn't organize under the sink earlier. It only took about 30 minutes including painting the bottom. Do you have an area in your home that could use some quick organizing? I promise you'll feel better once you get it done.