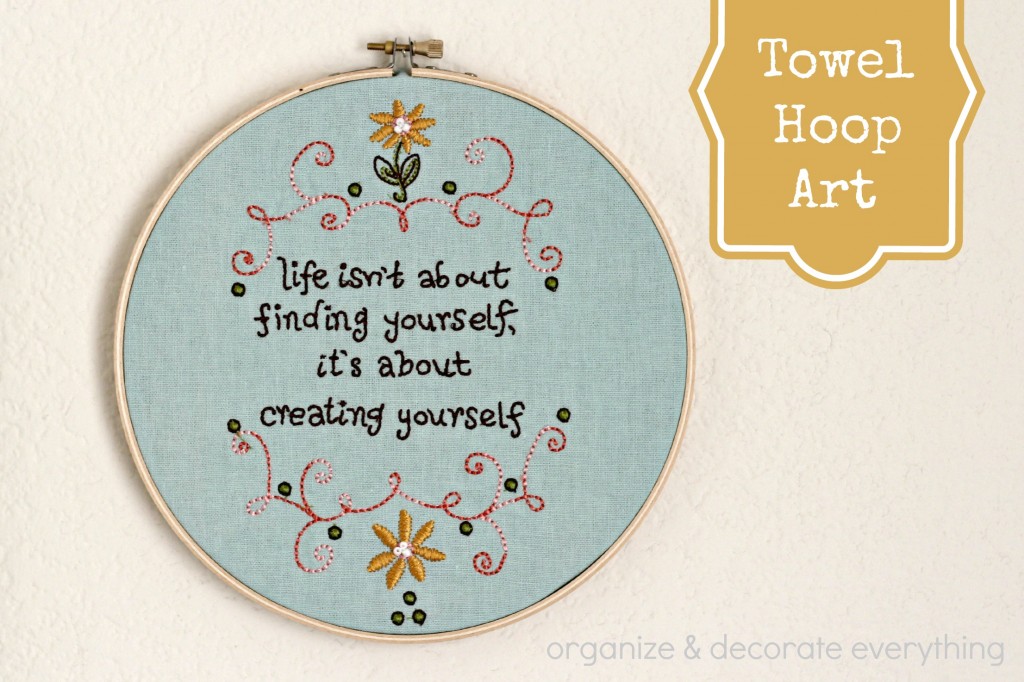 My mom gave me a beautiful towel a few years ago. I used it a few times but didn't want to ruin it so I tucked it away and almost forgot about it. Remember when I talked about decorating with intent a few days ago? That has become really important to me. I want  to keep things I really love around me and not just go out and buy things to fill space in my home. My mom said when she saw this towel it reminded her of me and my creativity. Not only do I love what it says but I love that she thought of me when she saw it. I also used to embroider years ago, hopefully some day I'll take it up again.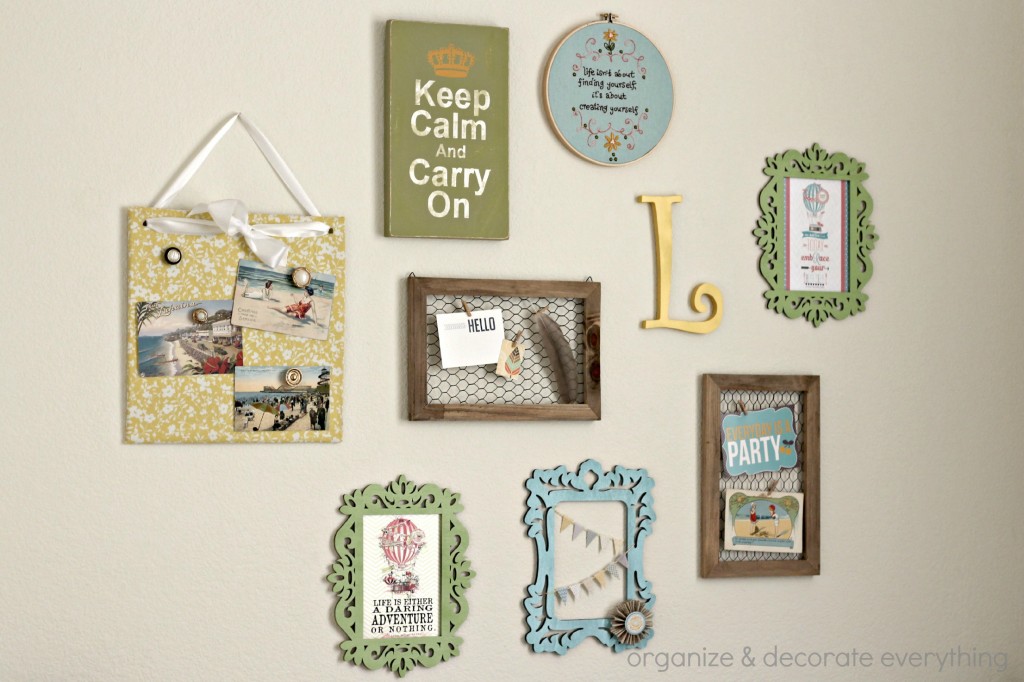 I added the towel hoop art to my craft room gallery wall. I love this wall and how inspiring it is while I'm crafting. The color of the towel fit in perfectly too.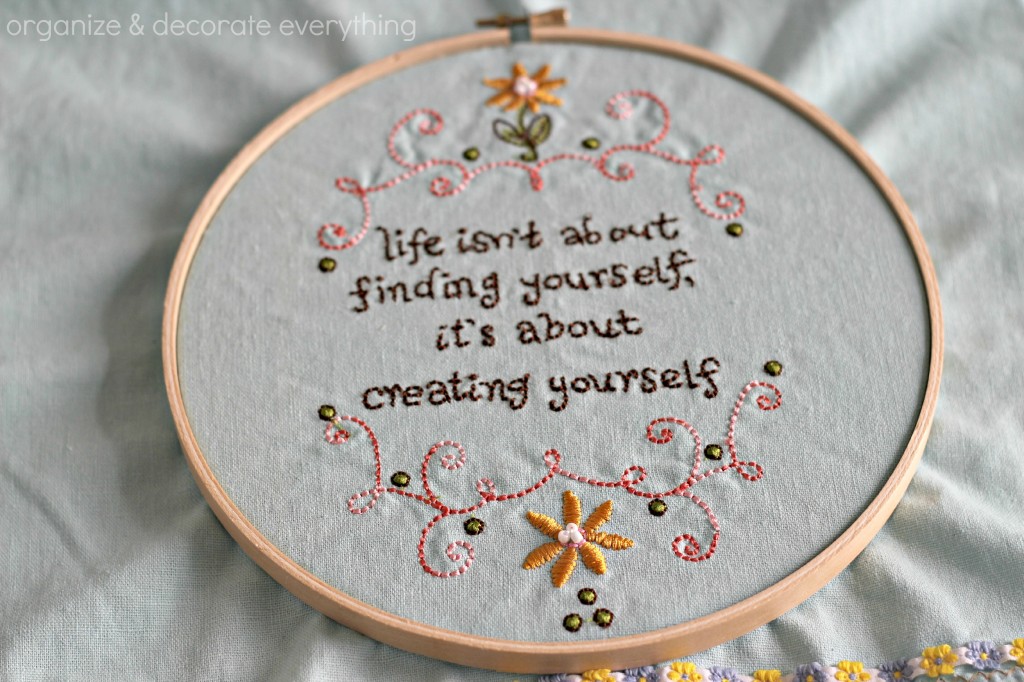 Simply place the hoop on the fabric where it frames the portion you want to include. Tighten the hoop, then cut off the excess fabric.
I love that hoops have come back to being used a lot in decorating. I'm actually old enough to remember the last time it was rather popular. Plate walls have been extremely popular the last few years, it would be easy to substitute hoops for plates and have the wall be just as beautiful and probably even more interesting.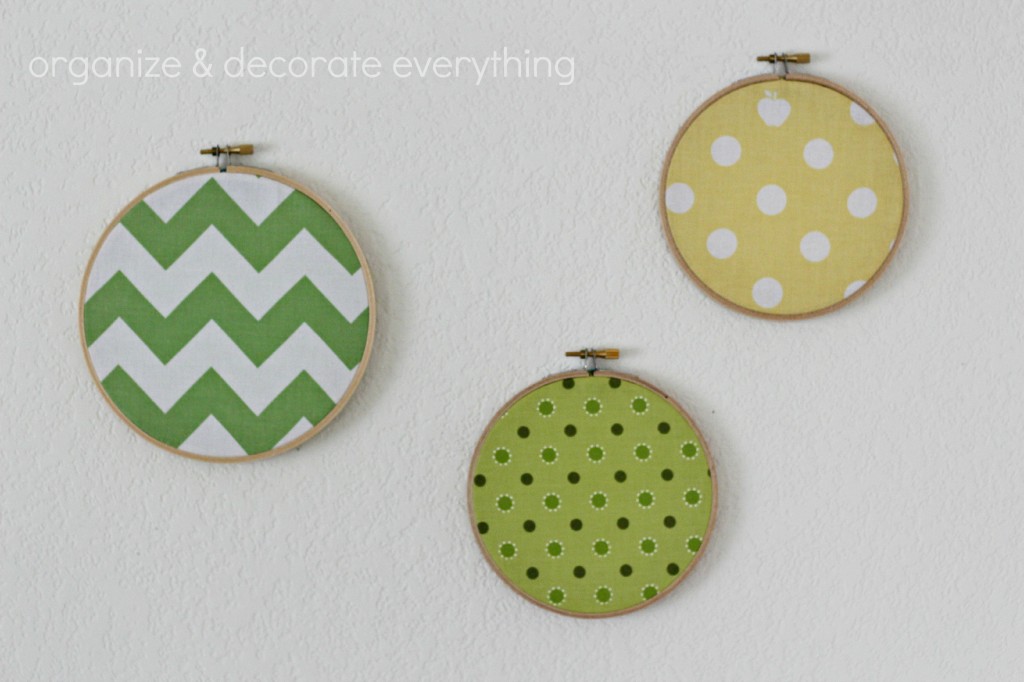 I used hoops in creating my St. Patrick's Day mantel this year. I might be leaving them up for Easter because they resemble Easter eggs, don't you think?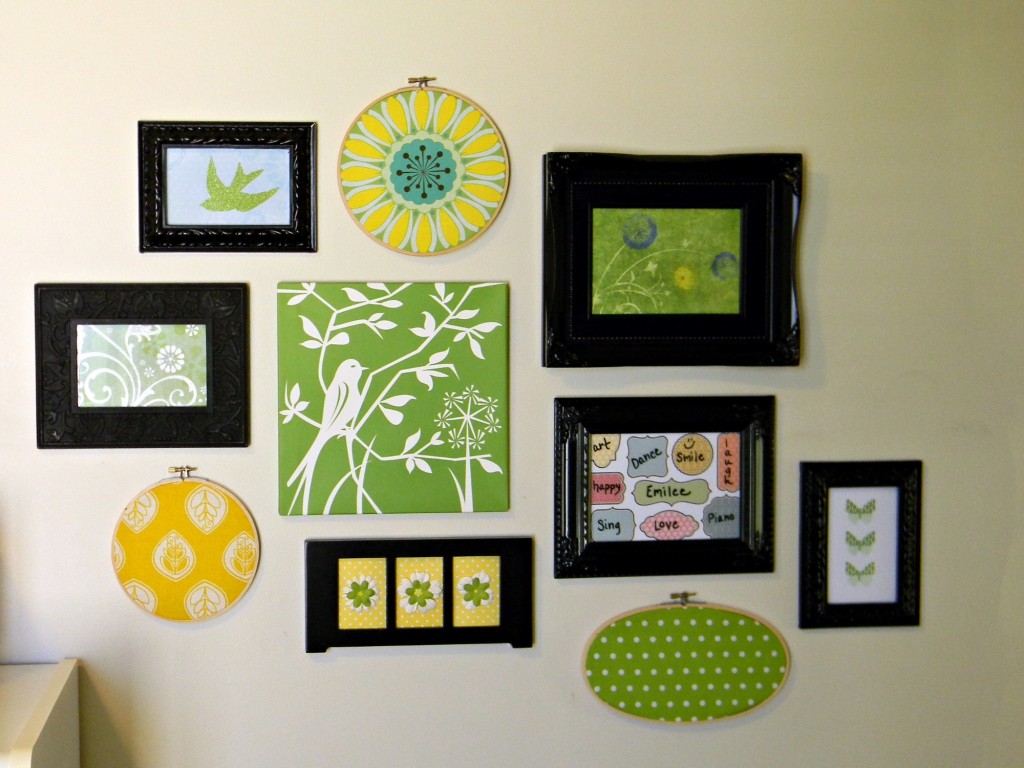 I incorporated a few hoops into Emilee's gallery wall in our last house. Maybe I'll do something similar in our home now.
Here are a few more decorating ideas using hoops.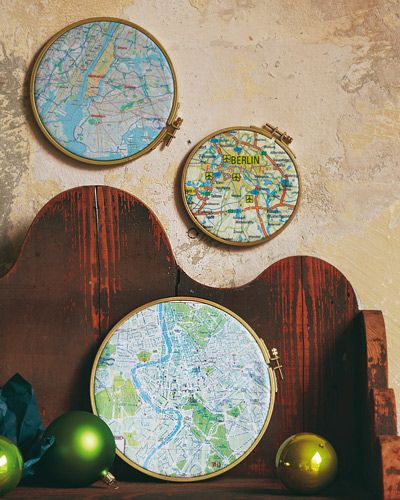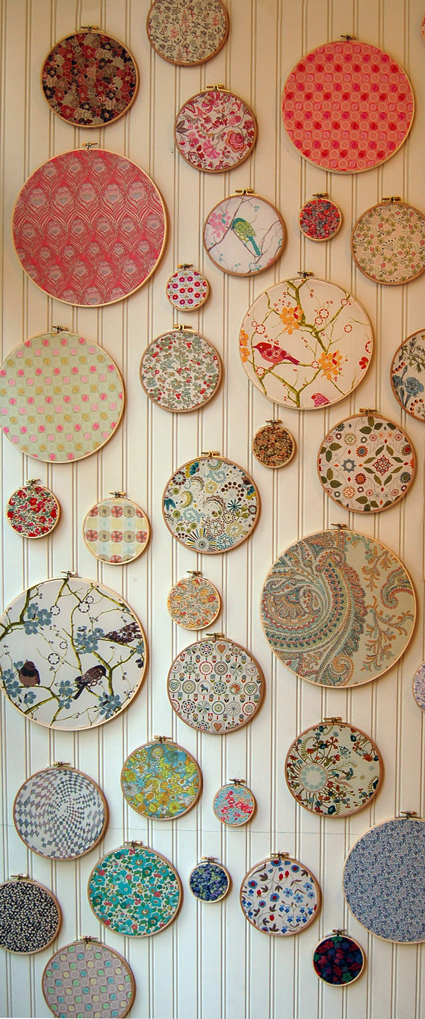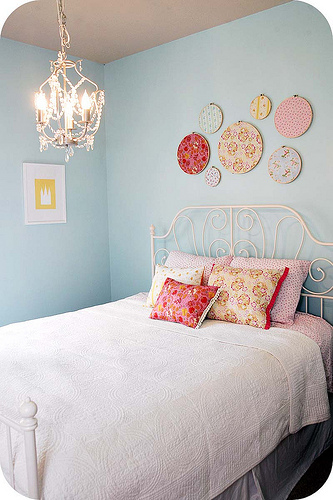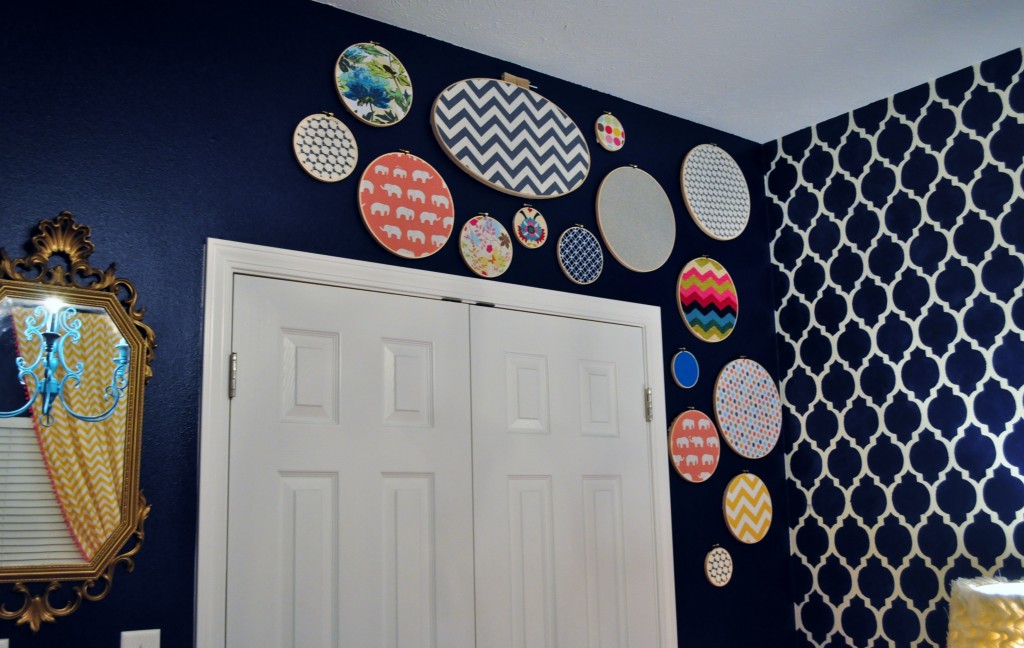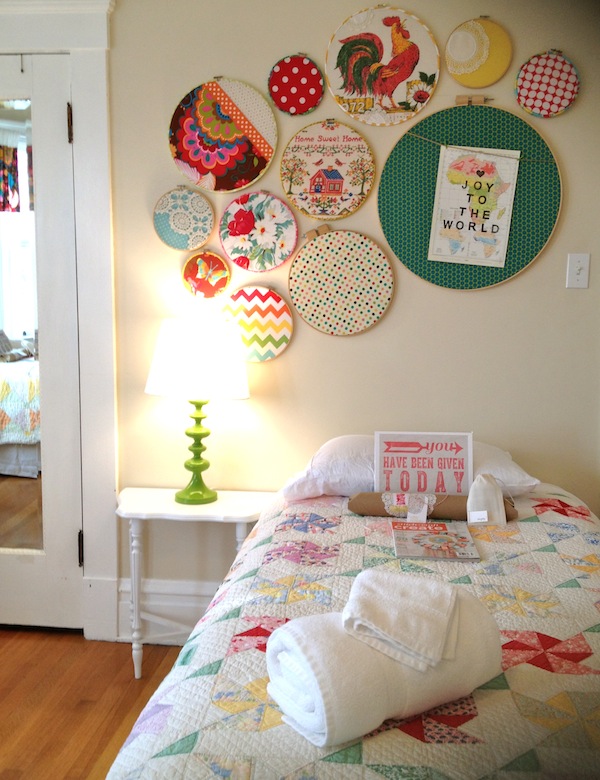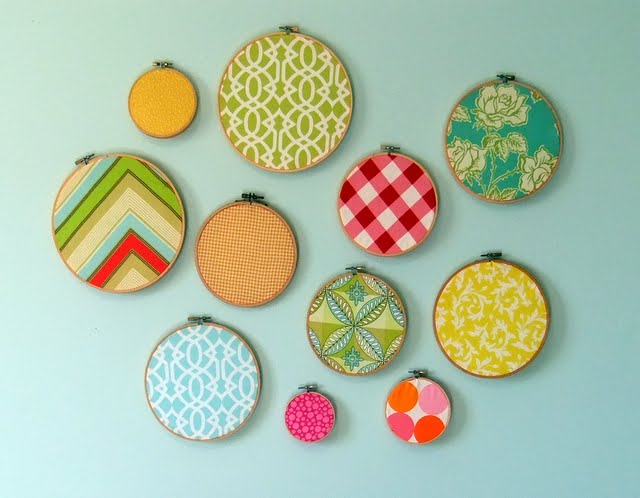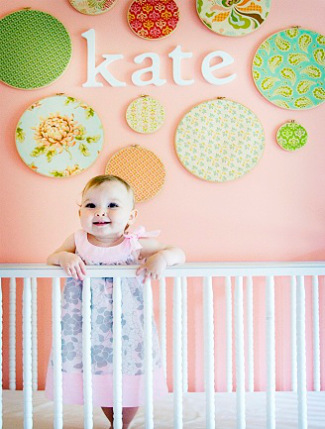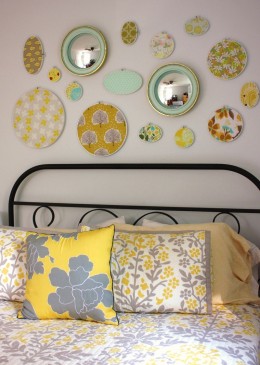 Do you think you'll be incorporating hoops in your decor any time soon? Maybe just for holidays?