It's Why Not Organize Something Wednesday! Getting organized doesn't have to cost a lot. There are so many inexpensive things you can buy. Or you can search around your house and see what baskets or totes you already have that can be used. I don't like to spend a lot of money when I organize and I like to use things that can maybe be used somewhere else in the house later. When our needs change it's great to be able to use an organizing product in another place. So here's my top 10 list of things I like to use that are under $10. A lot of these items are only $1 each. What a deal!
File Folders (there are so many pretty folders to choose from that you can find many to match your style and decor):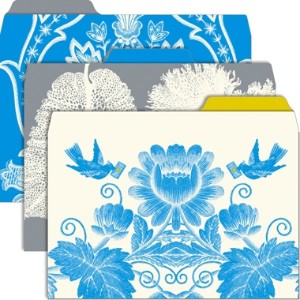 Totes,  Baskets or Bins (they come in all colors, shapes and sizes that you're bound to find ones that fit your needs):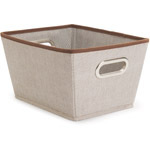 Sticky Notes (they are a life saver for me, plus they come in awesome shapes and colors now too. I have some at my desk, in my bag and in the car):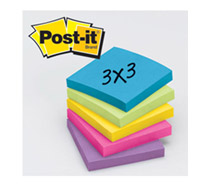 Hooks (I have hooks everywhere, because they are so much easier for kids to use than hangers or towel bars. I have them in the bathrooms, the mudroom, bedroom closets, the laundry closet and the pantry. Plus they have so many pretty ones to choose from now):

Labels (label, label, label everything. It helps everyone in the house to stay organized and there's no excuses for not remembering where something goes. You can print off labels for free from many sites or purchase a label maker and print your own):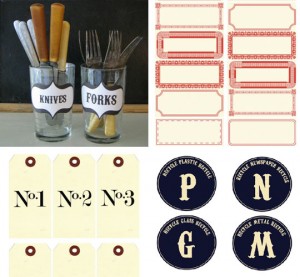 Small Plastic Baskets (you can get these 3 for $1 at the dollar stores and even Wal-Mart or Target. I use them in drawers to organize; make-up,combs and brushes, medicines, office supplies, hair clips, baking/decorating supplies, etc): 

Over-the-Door Shoe Organizer (I use these for everything except shoes. They work great for small toys, gloves, hats, scarves, bathroom supplies, craft room storage, in the pantry, etc):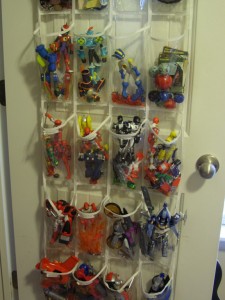 Calendars (you can get calendars for free from many places for their promotions, you can print them off the computer or you can purchase them. A calendar is a must for being organized):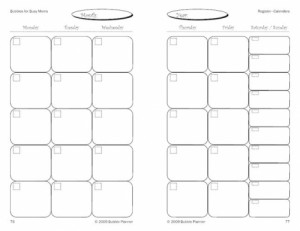 Mason Jars (or any other type of jar. You can get these for so cheap or free. They're great for holding many different craft supplies, game pieces, trip souvenirs, bathroom supplies and my favorite one in the pantry, chocolate chips):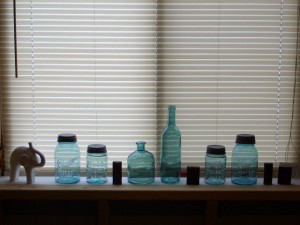 Clipboards (have you seen enough of these yet? Sorry, but they are by far my favorite organizing tool. They're cute, plus we don't lose school papers or schedules anymore. The kids are so used to them that I don't think they would know what to do without them now):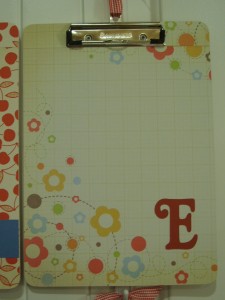 So, there's my list. Did I miss something that you just can't live without? I buy most of my inexpensive organizing supplies at the Dollar Store, Big Lots, Wal-Mart, Target, ShopKo or even thrift stores. I bring them home, spruce them up and make them work for me. Just a little scrapbook paper or a cute label can make it fit into any room. So now you have no excuse for not starting to get organized. Look through your house and see what you already have that can be used or take $10 and buy a few organizing tools.
Happy Organizing!
I'm linking to:
Works For Me Wednesday at We Are That Family
Frugalicious Friday at Finding Fabulous
So Fresh and So Clean Party at Thrifty Decor Chick