This is a re-post from last June.
Since everyone has started working on their 4th of July decor I thought I'd share one of my favorite projects from last year. It's super simple, but creative and has a big impact. I can't wait to bring it out this year. I think it's about time I decorate this week.
I love Summer decorating especially for the 4th of July. July also reminds me of carnivals, sno-cones, fireworks, kiddie rides, and game booths. When I saw these tickets at the dollar store I knew I wanted to use them in my July decorating. So I used the tickets to make a flag design.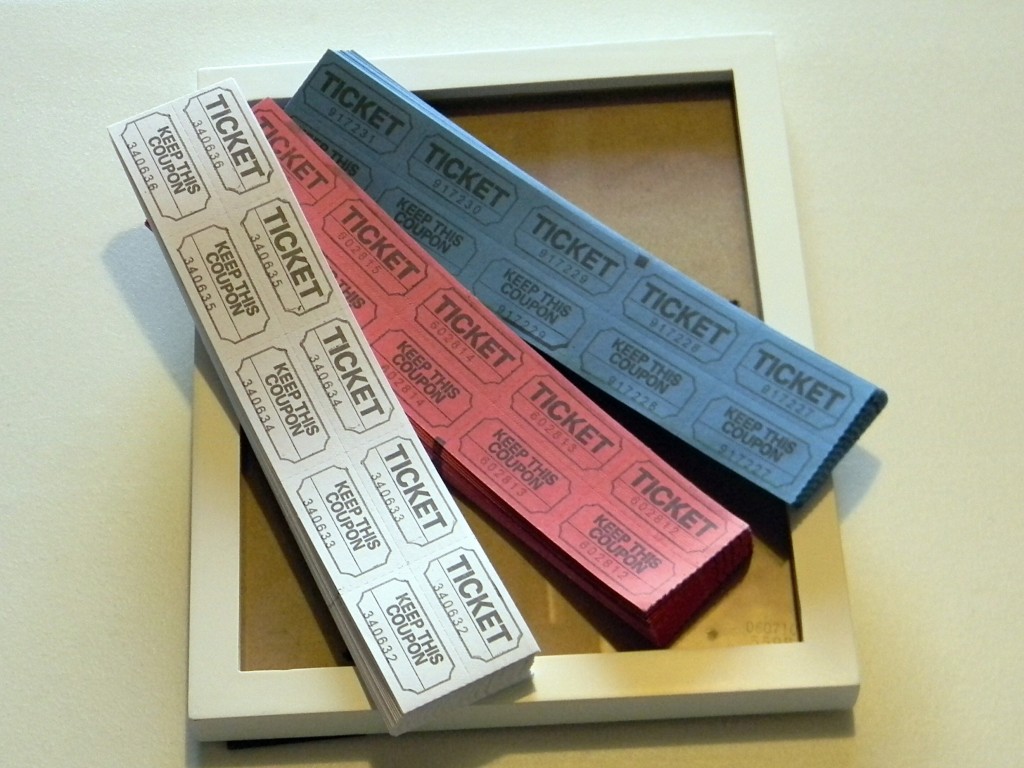 I used an 8″x10″ frame because that's what I had. If I were going to buy one I'd probably get a bigger one for bigger impact. I cut a piece of white cardstock to 8″x10″ to fit inside the frame. Then I used it as a guide for my tickets. I layed out my flag design then adhered it to the cardstock with double sided tape.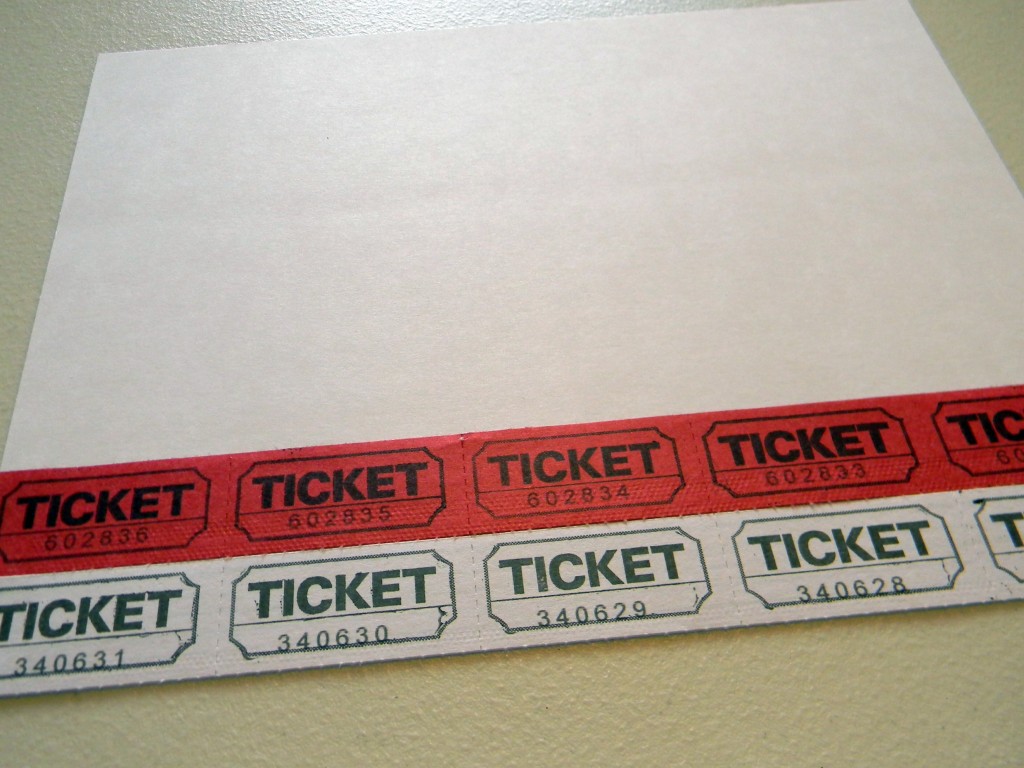 Once it was complete I placed it in the white frame. And there you have it.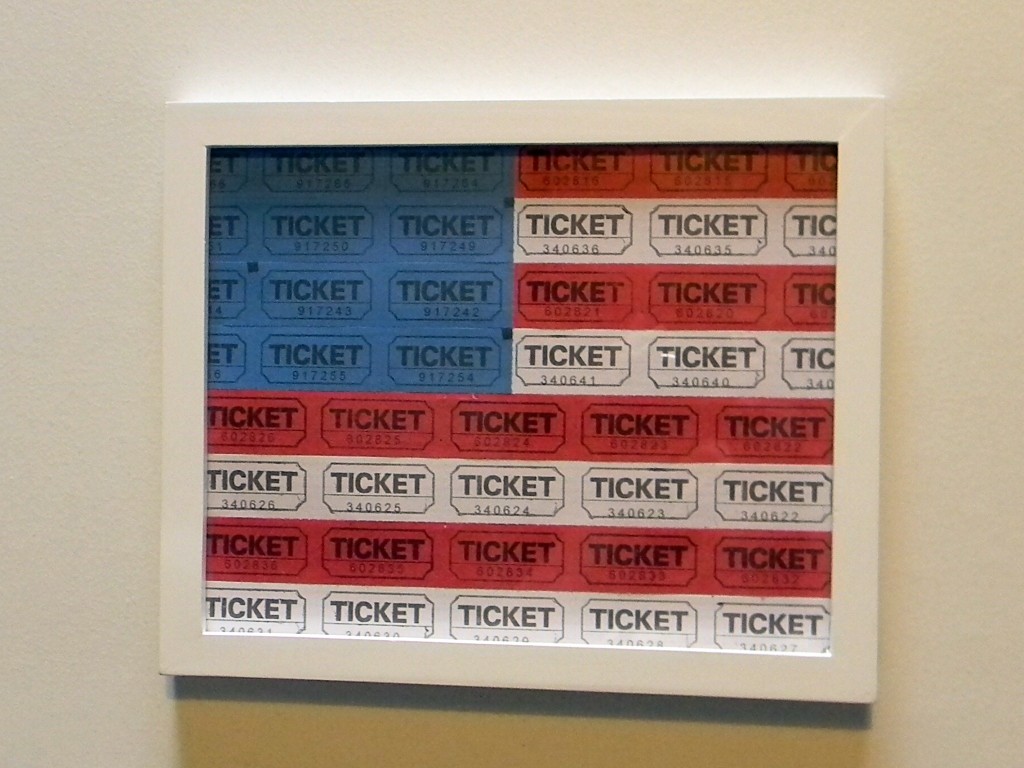 I love how it turned out. It was just what I had in mind. I still have a ton of tickets so I need to think of another fun project to use them on.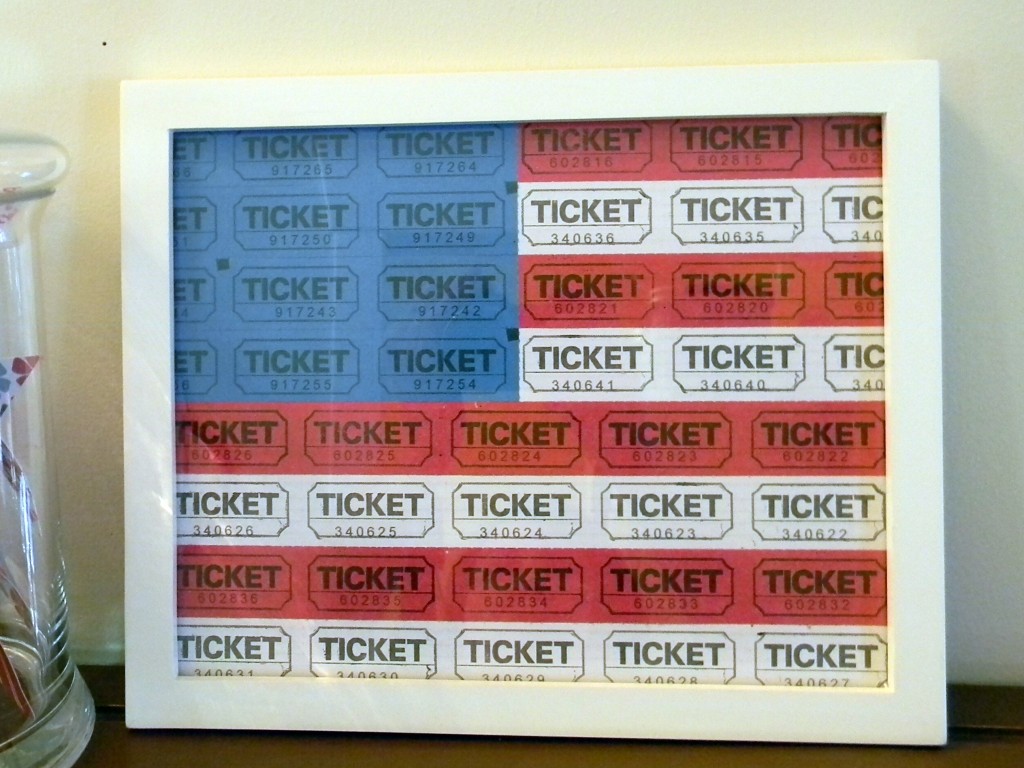 Have you started crafting or decorating for the 4th of July?
The theme for the Point of View Link Party this month is Patriotic. I can't wait for you to share your projects on June 22nd.
Check Out These Related Posts