I love Elmer's products. I use them all the time when I'm creating. Did you know that Elmer's has created a 101 Uses for Inspired Users Guide? It's full of inspirational ideas using Elmer's versatile foam products. You can check out the 2 other projects I made using the foam boards here (bat halloween wreath) and here (burlap pin board).
This time I made an E for Emilee's room.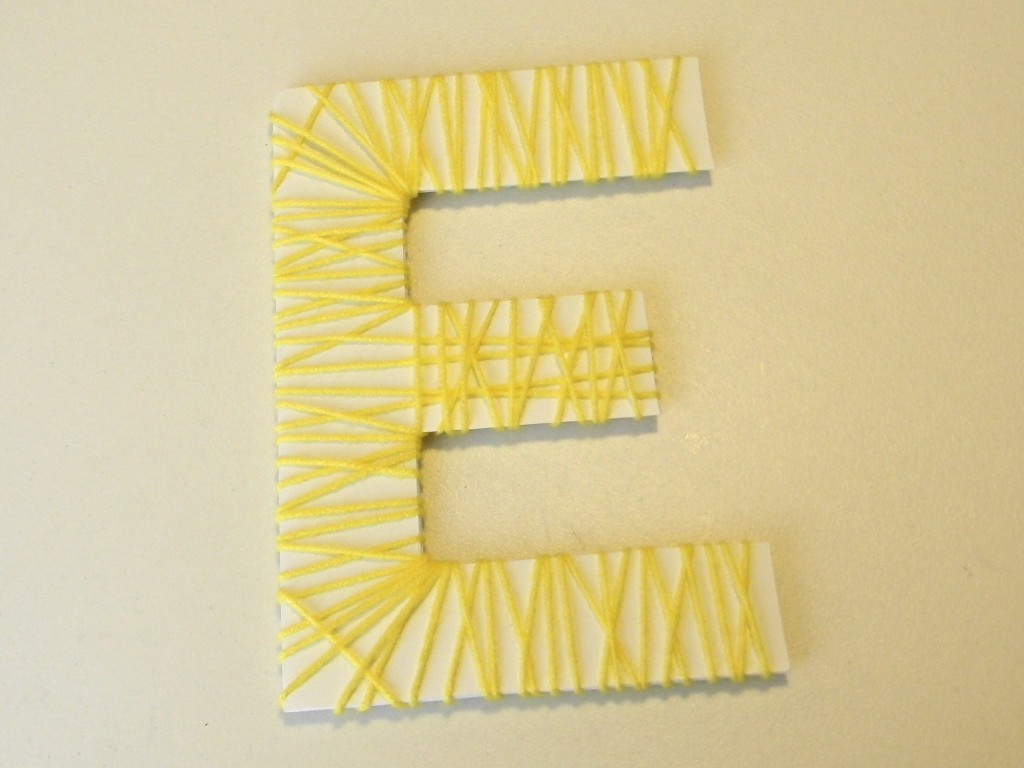 I used the tri-fold display board and the X-ACTO gripster knife to make the E. I used the tri-fold board because there's a grid on the back of the board marked out in 1/2 inches. I didn't even have to measure or draw it out first. Not that an E is really hard, but it did save me some time. It measures 10″ x 6 1/2″. Can you see the grid in the picture? It's really light.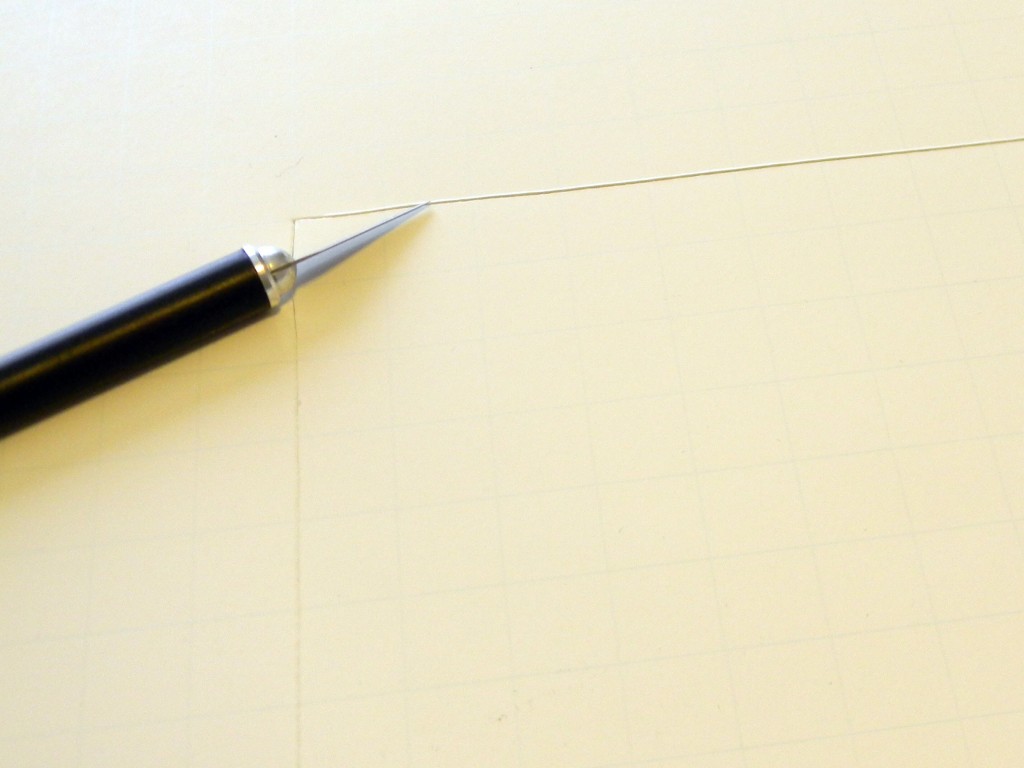 The cutting mat is not included in the giveaway but I just had to show it to you. It's one of the best mats I've ever cut on, plus I love that it's hot pink.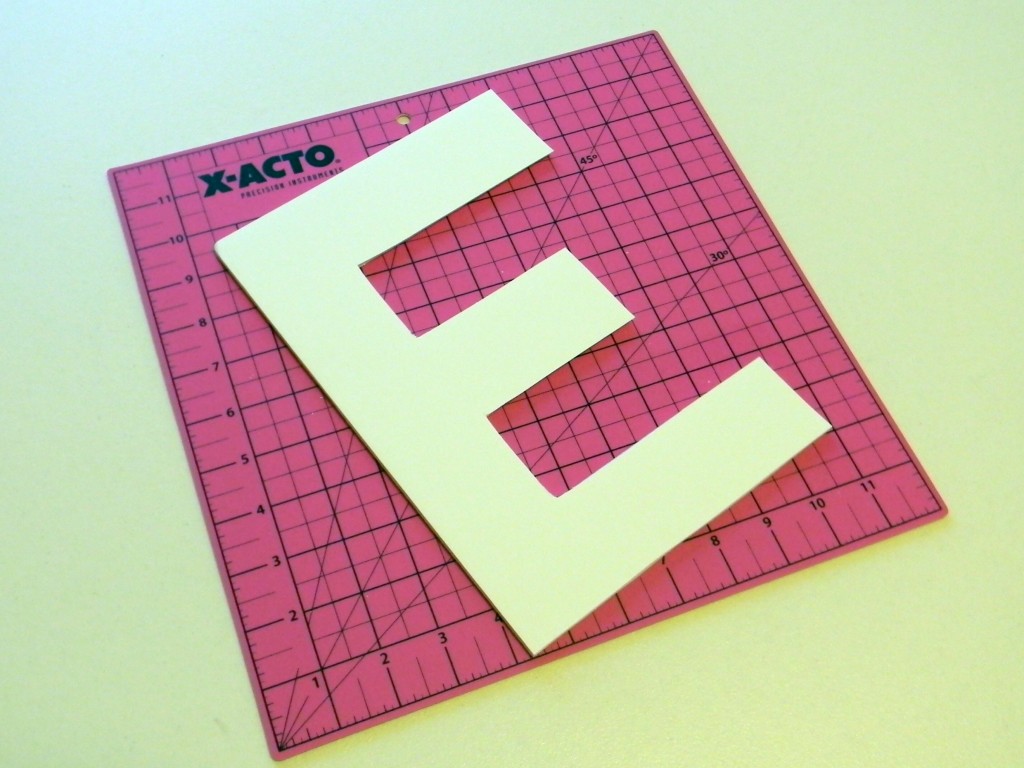 Once the E was cut out I simply started wrapping yarn around it. It's random and simple and that's what I like about it.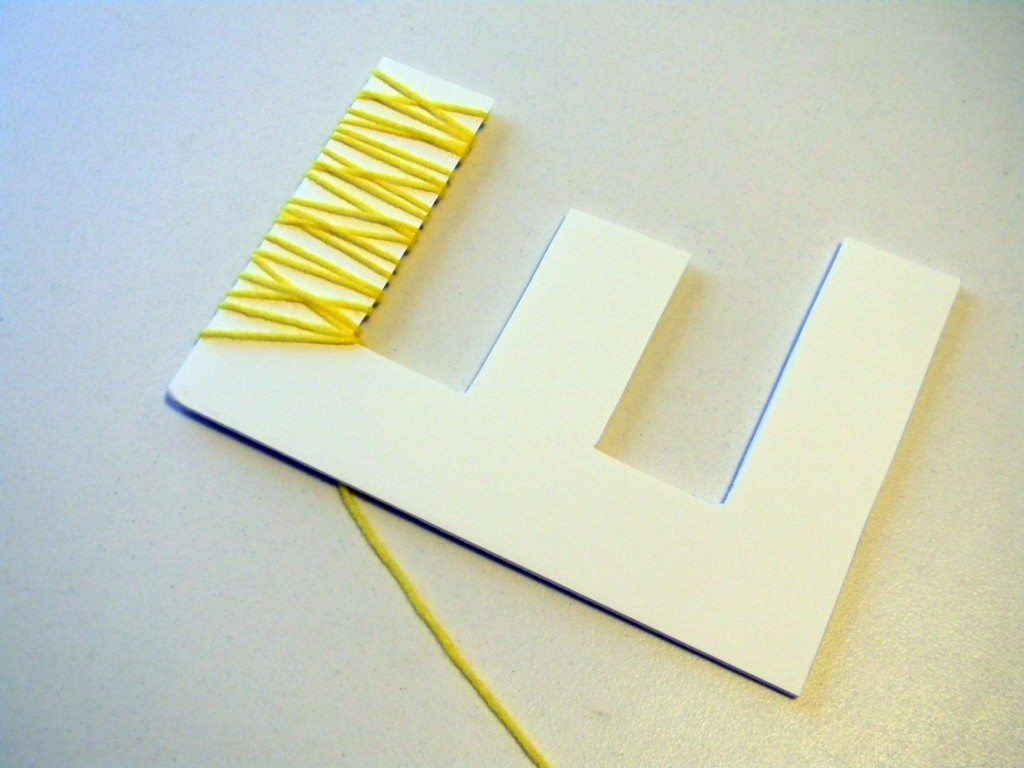 And it's finished. I had to put a drop of glue here and there to hold the yarn in place.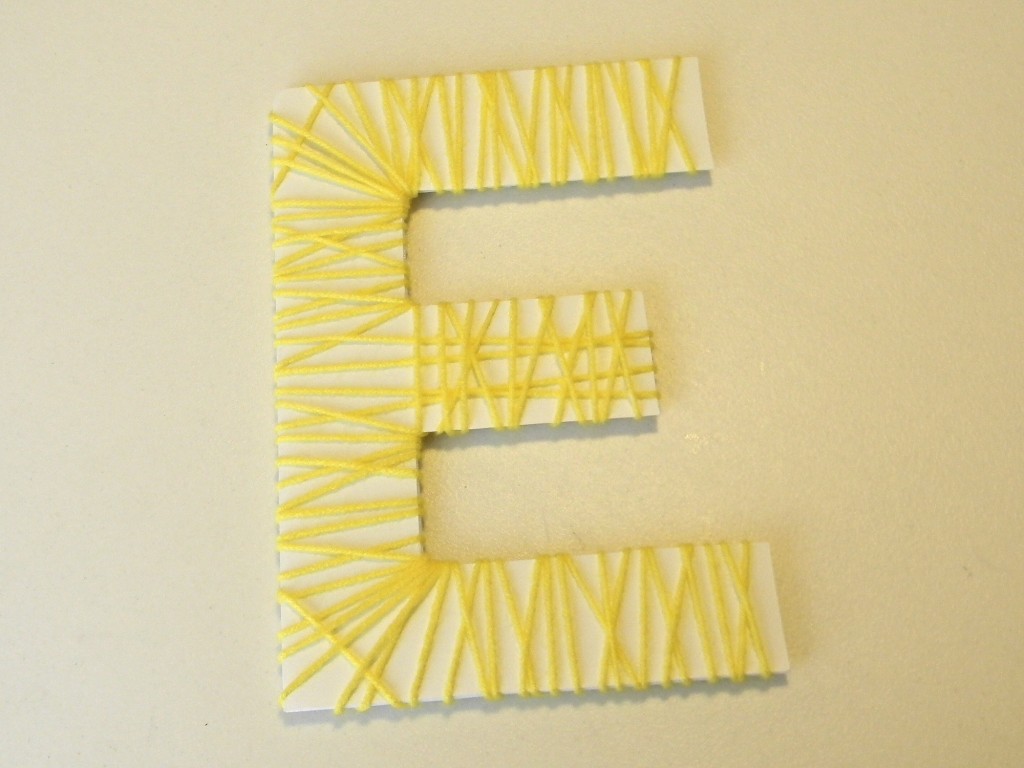 Then I added it to her gallery wall. The yellow looks perfect and the E is the perfect thing to add balance to the wall.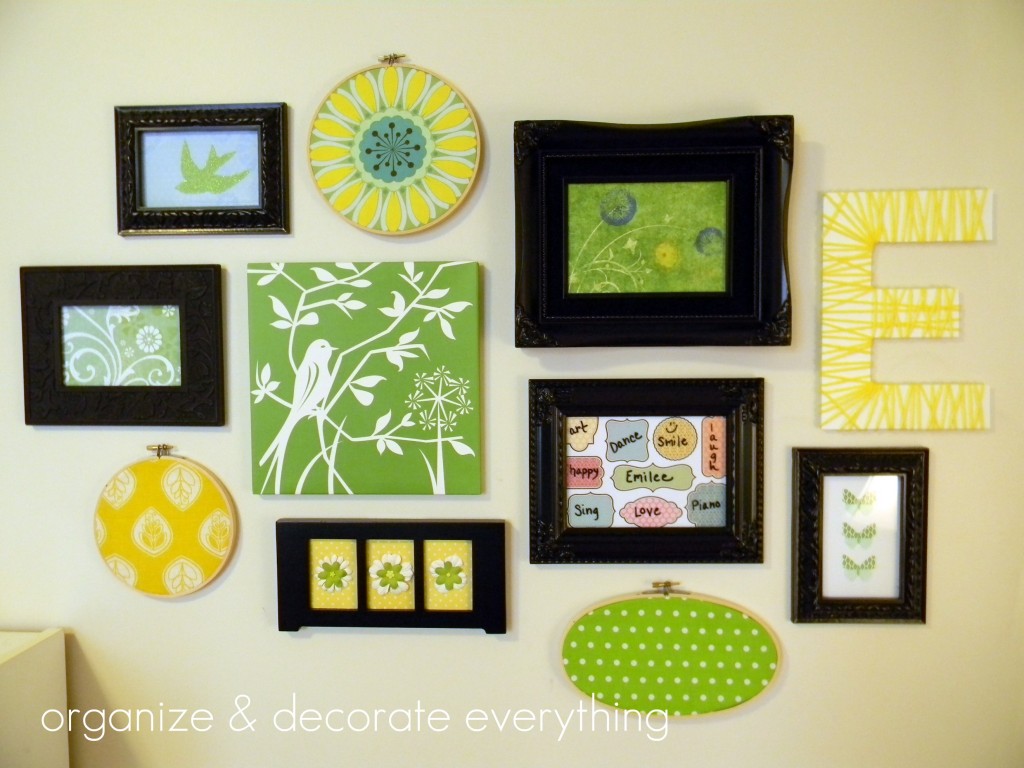 How would you like to win all these supplies to create some inspired uses of you Own?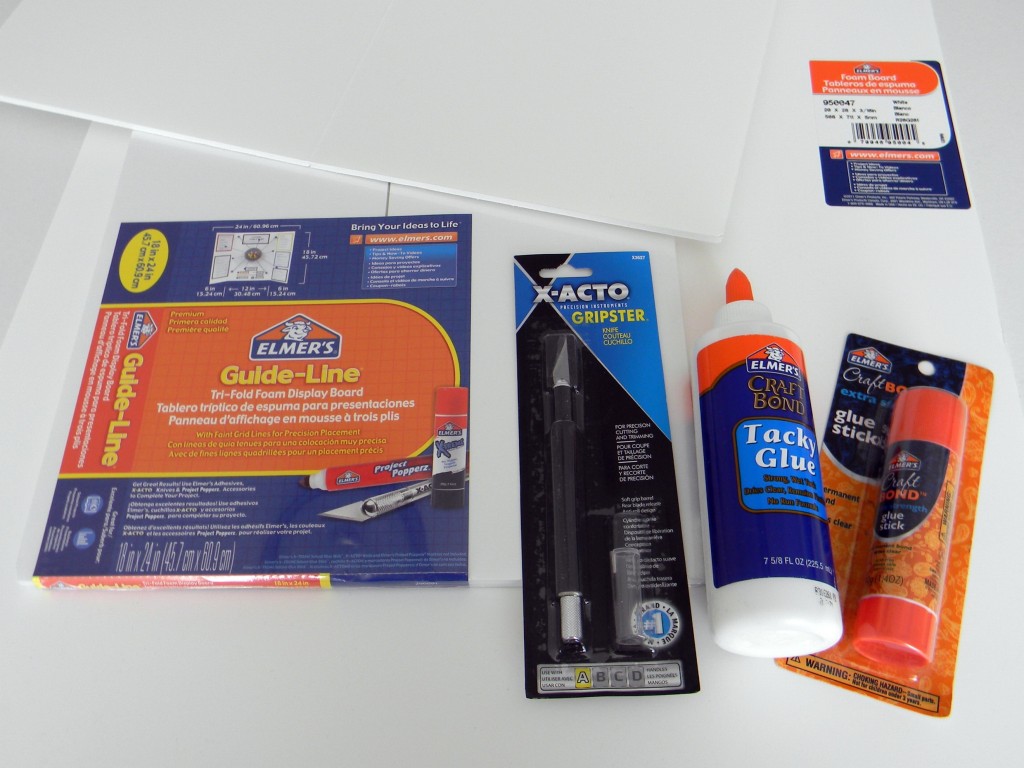 · Foam Board
· Foam Tri-Fold Display Board
· Mini Bi-Fold Foam Board
· CraftBond Extra Strength Glue Stick
· X-ACTO Gripster Knife
· CraftBond Tacky Glue