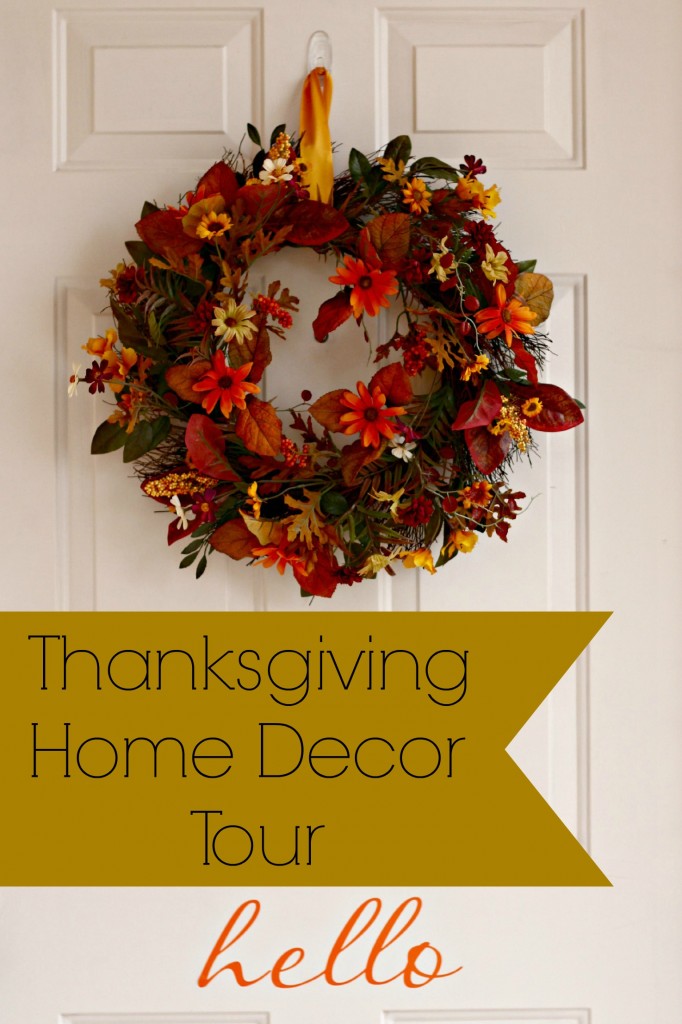 We moved recently and while it's not my dream house I still want to make it feel like home and share how I decorate for the holidays. Most of us have less than perfect homes, but I want us to have the desire to dress them up and make them feel special for our family and friends. So here's a little tour of my not so perfect, but much loved Thanksgiving decor.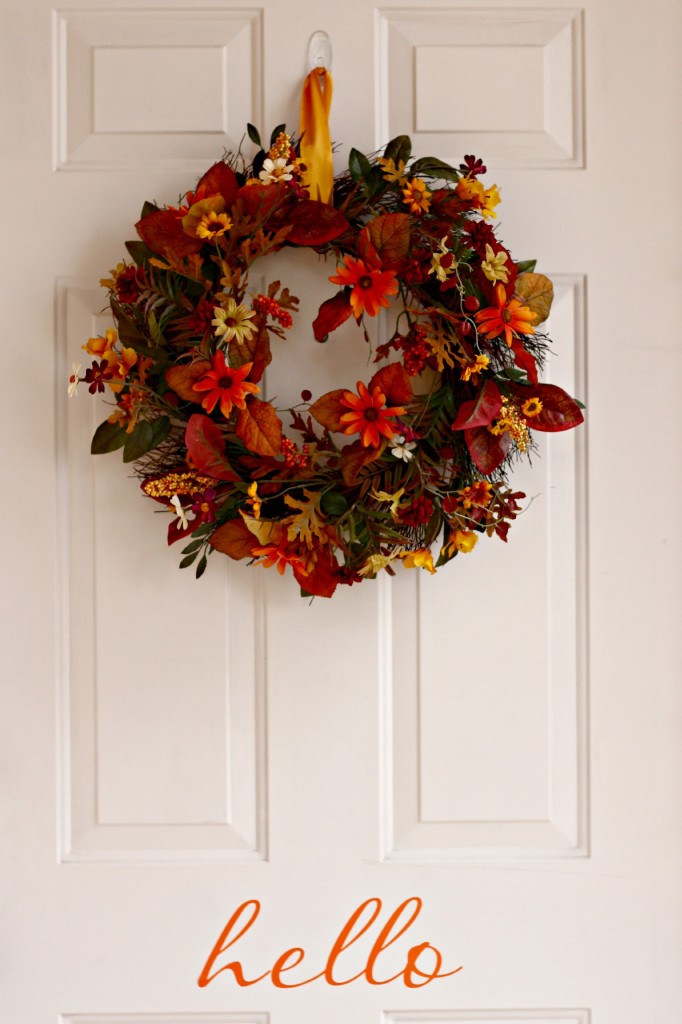 You don't know how bad I want to paint my front door, but since I can't, I just add as much color and personality as possible. The vinyl "hello" is from FabDecor. I'm pretty sure I need one in every color so I can change it at least once a month.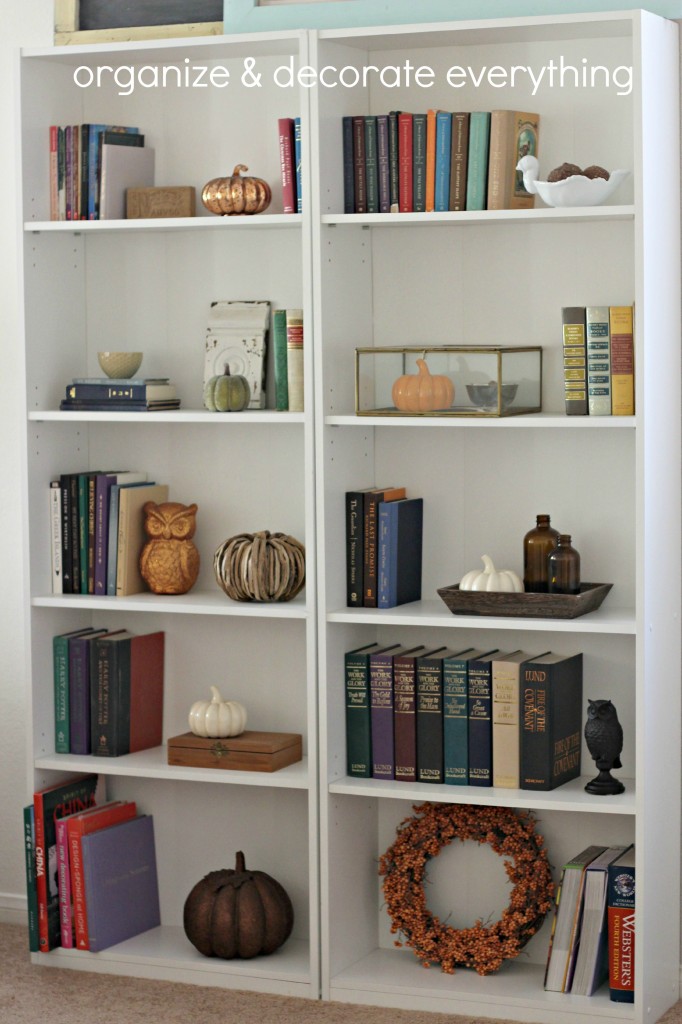 I don't have many flat surfaces in this house so the bookcases have become my favorite place to change for the holidays or with the seasons.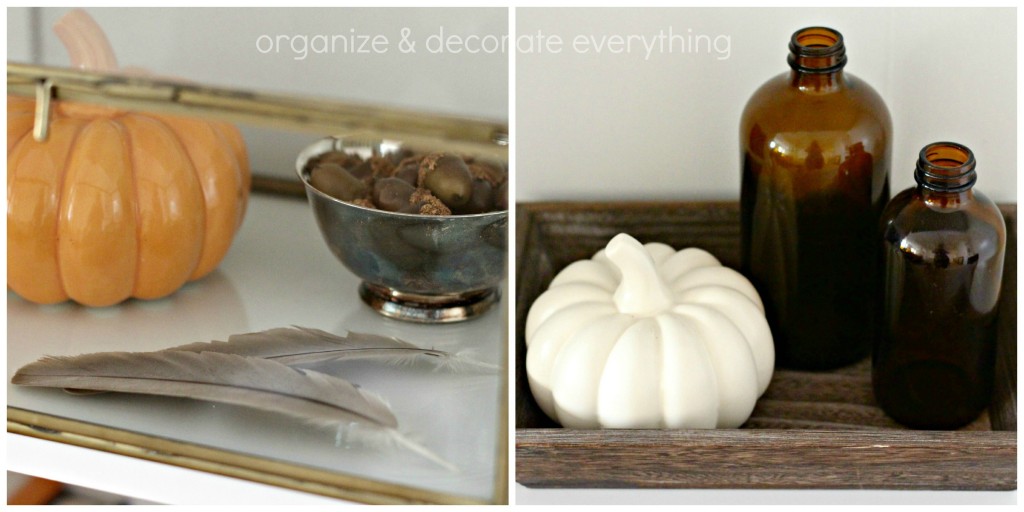 I love changing the glass box to hold special things that represent the holiday or season. When an arrangement doesn't seem to be working I like to use a tray to bring the pieces all together. It works almost every time.
Here are more decorating ideas from my living room. I love mixing and matching color, finishes, and texture. I actually really love these colors for Christmas too. Spray paint and glitter can easily update anything.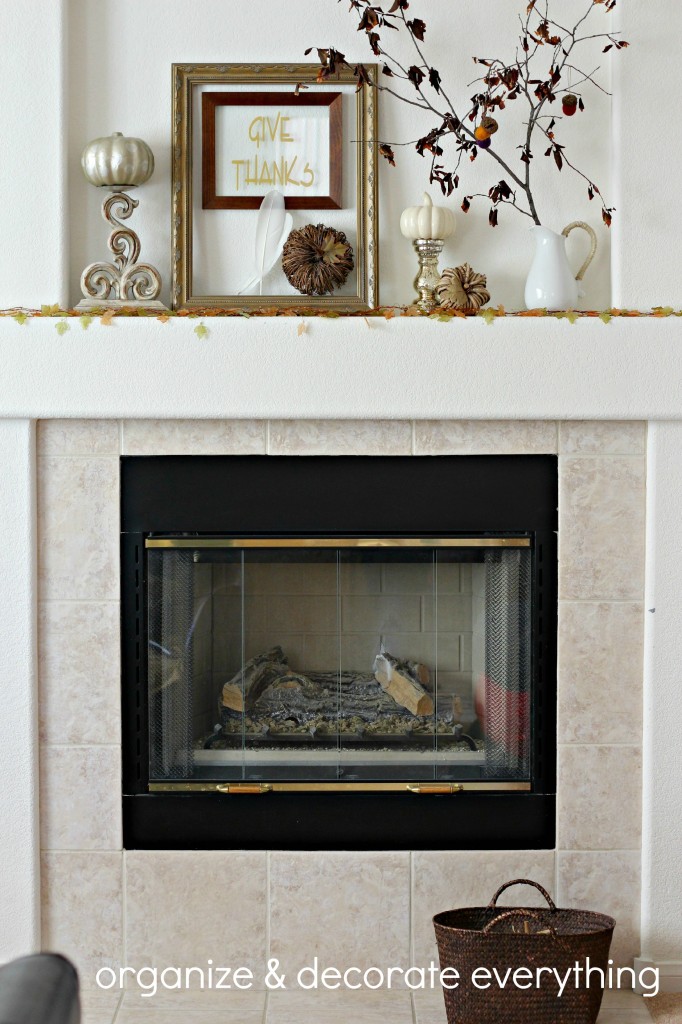 Let's move to the family room. I showed my mantel last week but here is the whole fireplace again. I have the basket on the ground full of faux pumpkins.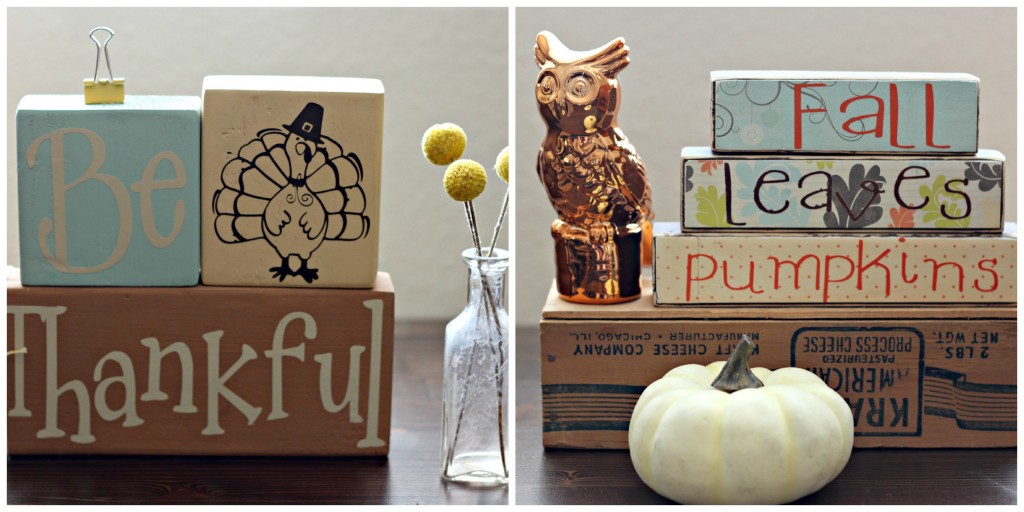 The BeThankful blocks can be found here. You can use a box or pedestal to add height to decor. I like adding a little more color to the family room. The clip on top of the BeThankful can hold a picture or quote. I change it out often.
I made the dessert stands out of plates, tart pans, and candlesticks then painted them in metallic colors for the holiday season. I use them for Christmas and Easter also. Here's a link to the stand with the crystals. The tray on the ottoman holds an orange vase and a white leaf while still leaving space for drinks while watching TV. That's super important, according to hubby.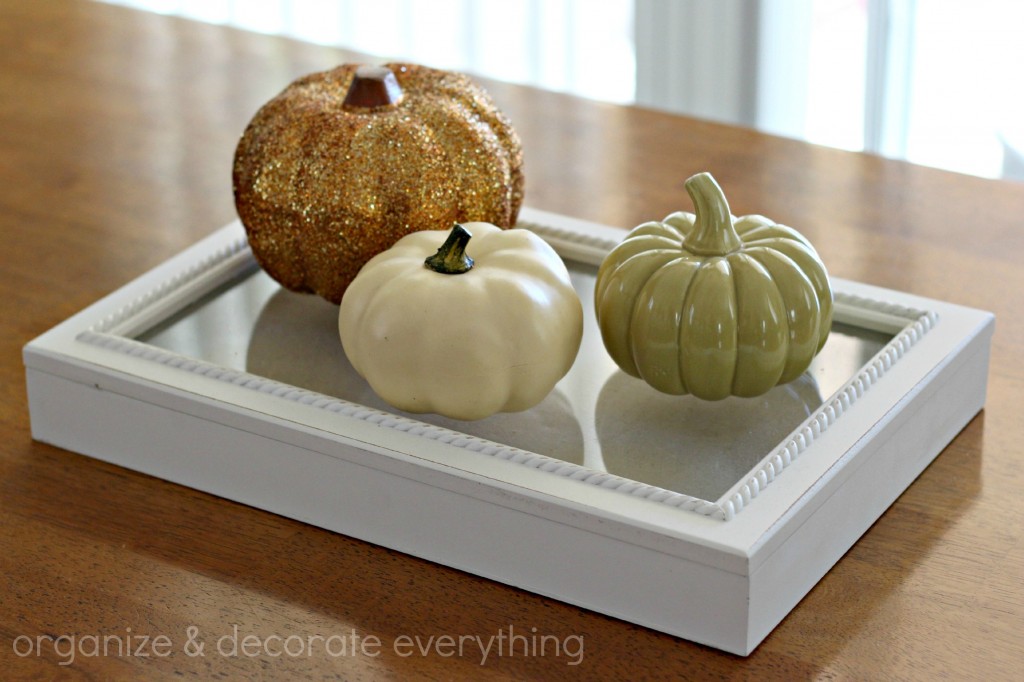 I try to make my centerpieces small so they don't take up too much space on my dining table. I wanted to use a tray but couldn't find one in my home that would work well so I used a shadow box. The color was perfect, the size was perfect, and I love the trim detail. Don't be afraid to use something in an unusual way. You might be surprised how much you love it!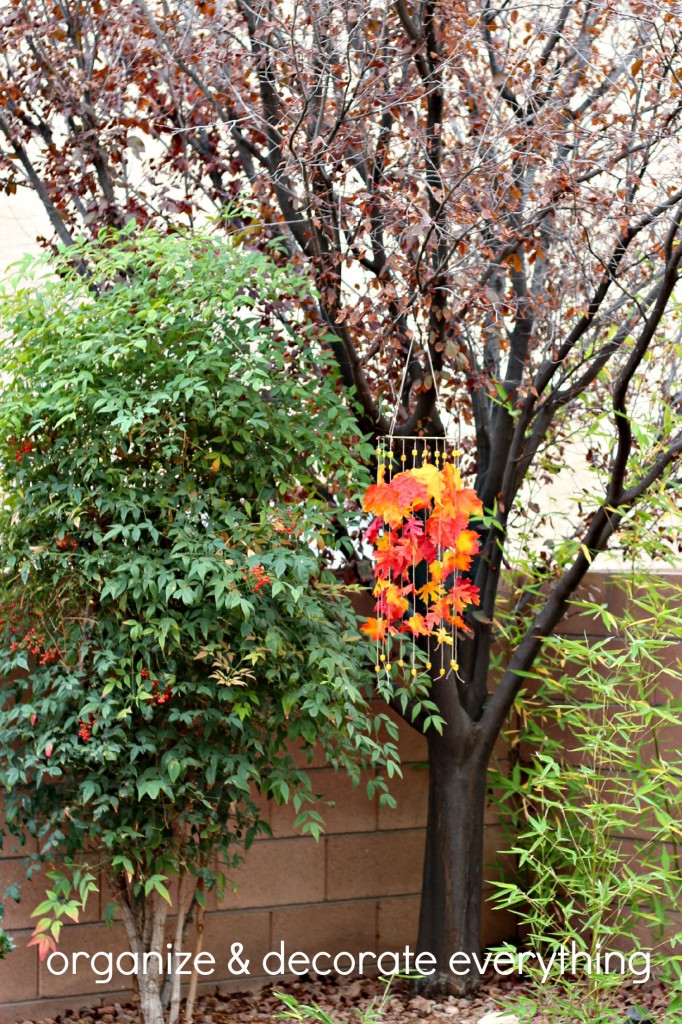 My backyard doesn't have much fall color so this falling leaf mobile I made a few years ago adds the Fall color I'm craving. It is pretty cool having bamboo in my backyard though.
I hope you enjoyed my Thanksgiving Home Decor Tour. Cost of decorating for Thanksgiving? $0 I can't wait for the Christmas tour!
Check Out These Related Posts