Curtains are a great way to add color, texture and design to a room. They can also make a window seem larger and the ceiling feel taller depending on where they are placed. I've been hunting for new curtains for 10 months, with no luck. My living room window is small and not centered on the wall, I wanted to add curtains to make the window feel larger and seem centered. I can't believe what a huge difference it made. Table Cloth Curtains were an inexpensive and easy answer to my problem.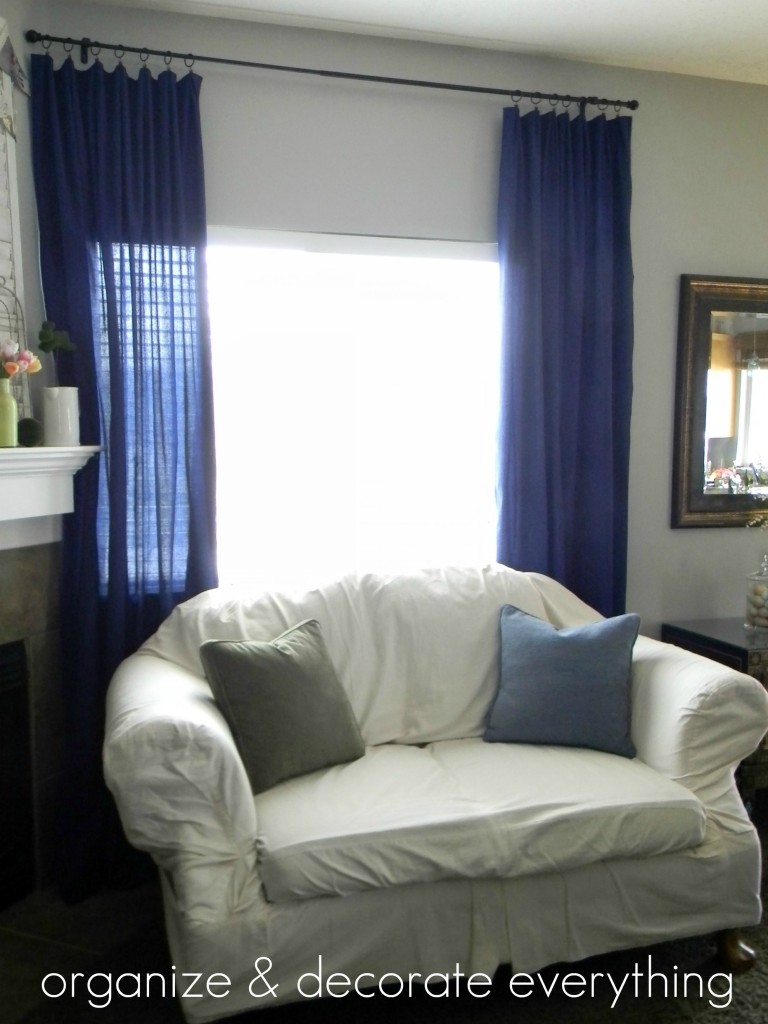 Because I have 9 feet ceilings, all the curtains I wanted were way too expensive. Then I found these tablecloths at Target on clearance for only $6.48 each. $12.96 for curtains! What a deal! The color is pretty fabulous too.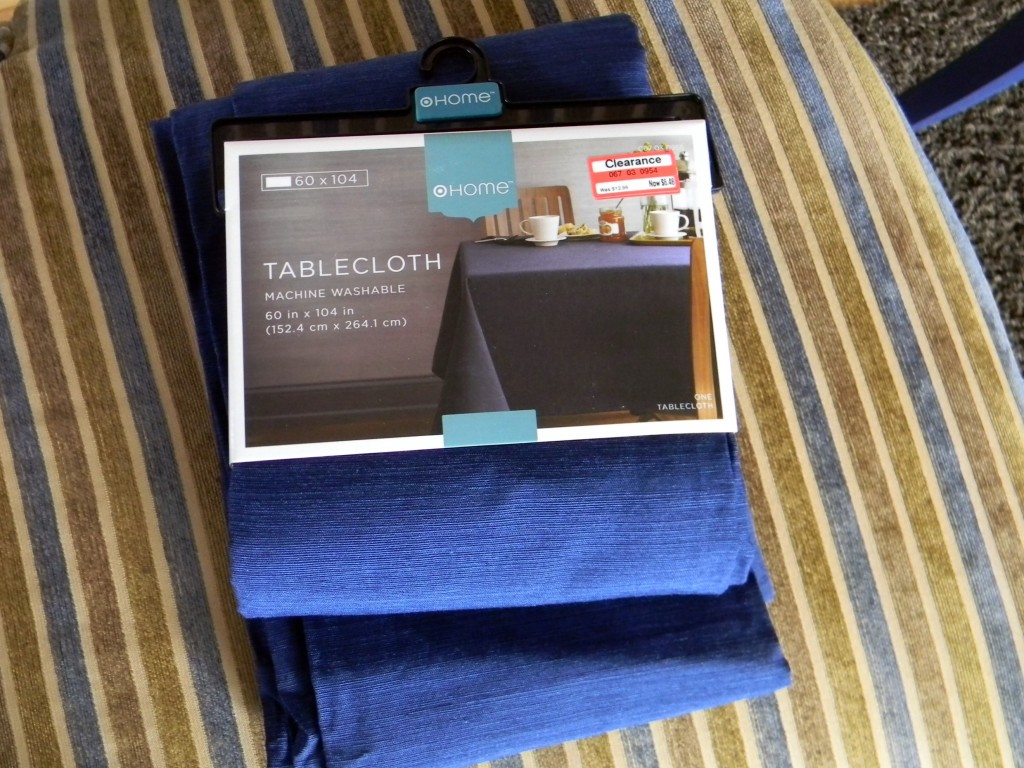 I bought curtain clips at Ross for only $3. You know how I have this weird aversion to measuring anything (maybe that explains why my girls have such a hard time with math). I'll show you how you don't have to measure between the clips. First I clipped the rings about 1 1/2″ from each end, then I folded the curtain in half and clipped in the middle. That left 4 rings so I folded each half of the curtain in thirds to find the placement of the 2 clips on each half. Super fast and easy and no measuring.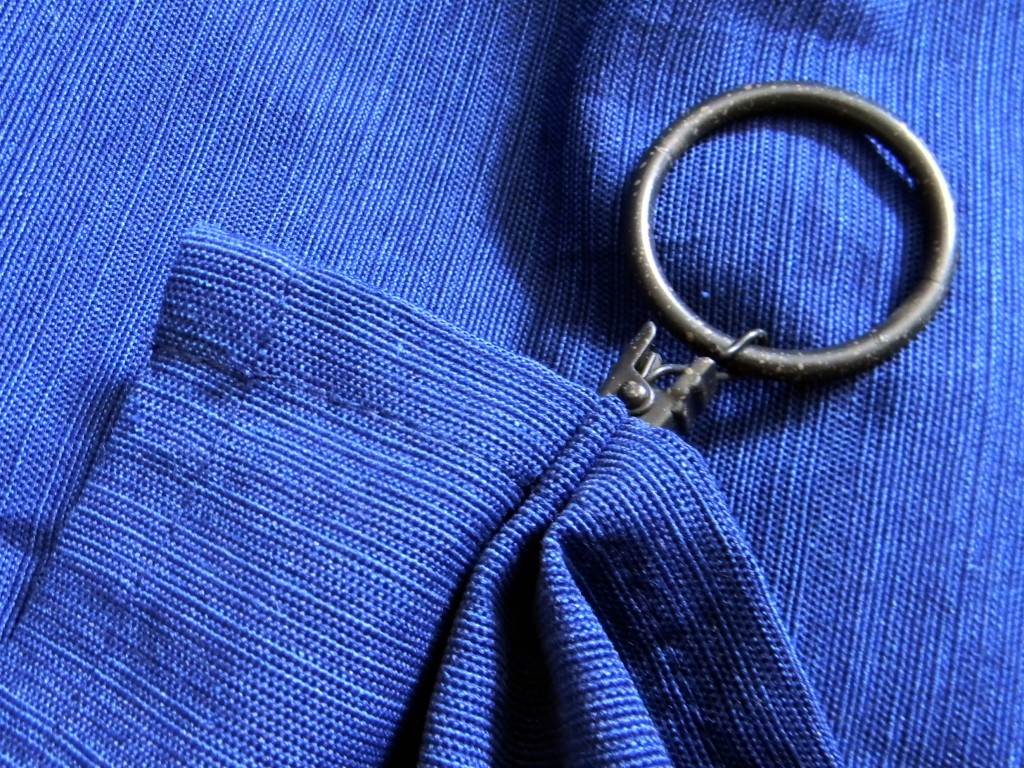 I made simple pleats in the curtain by making 2 folds and clipping them together on the back of the curtain.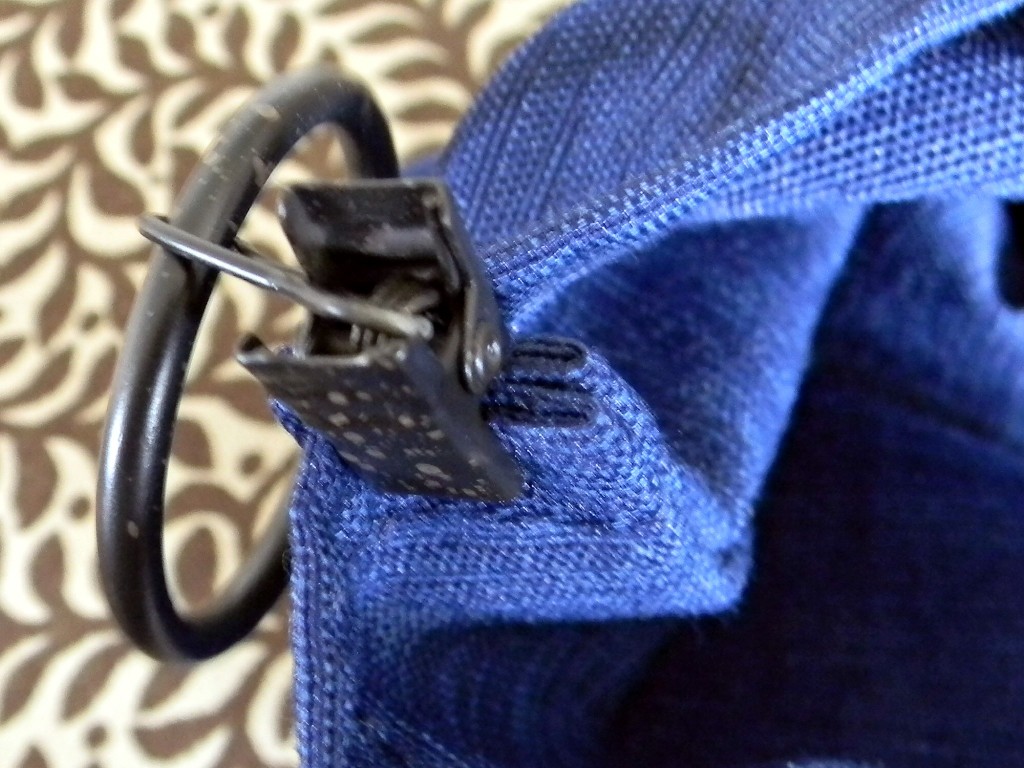 Which made the front pleats look like the photo below. I love how it turned out.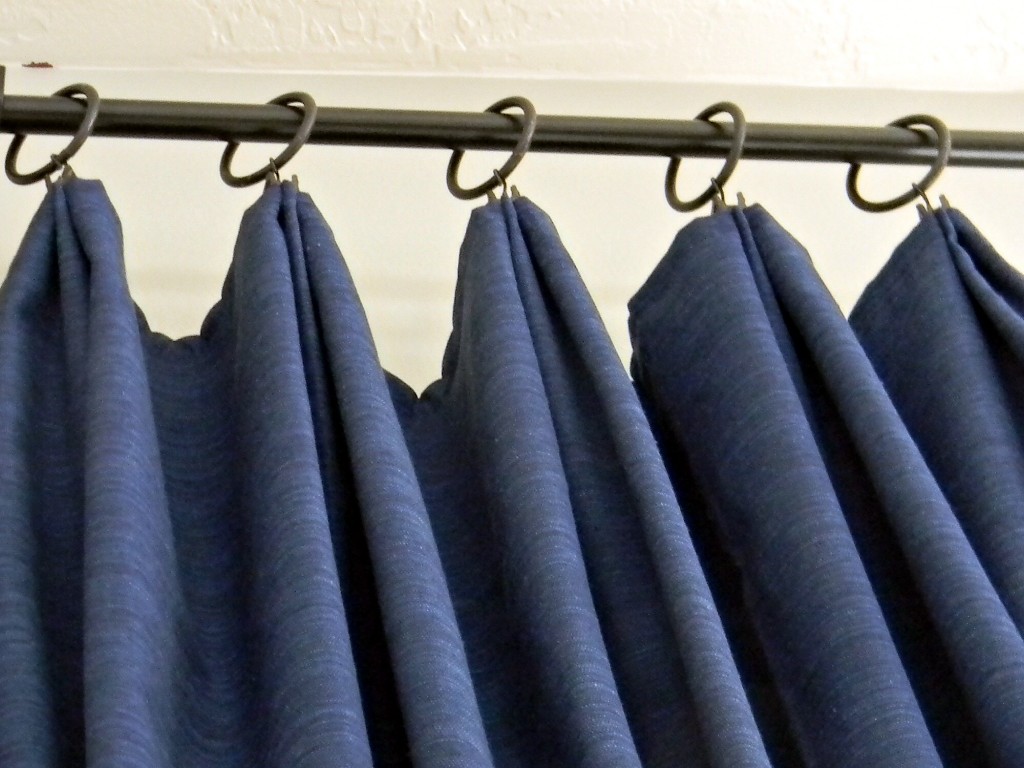 I like how they puddle on the floor just a tad too.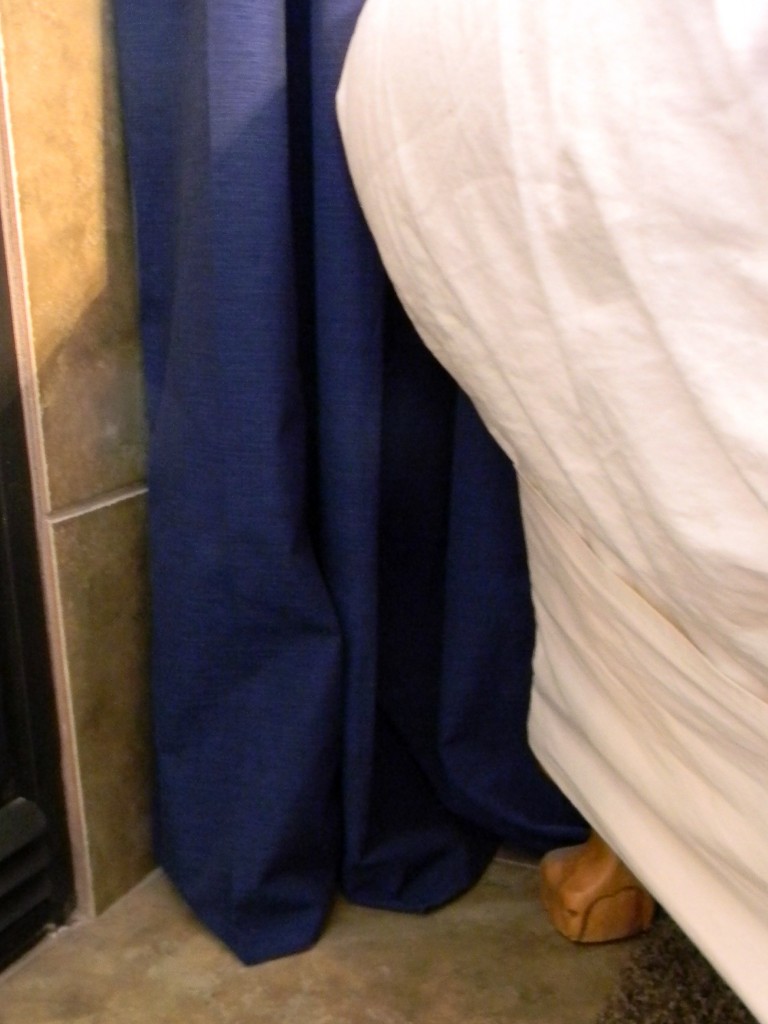 I was deciding between the blue or green table cloths but decided on the blue because of this little table on the other side of the room and the side chair with the blue stripes.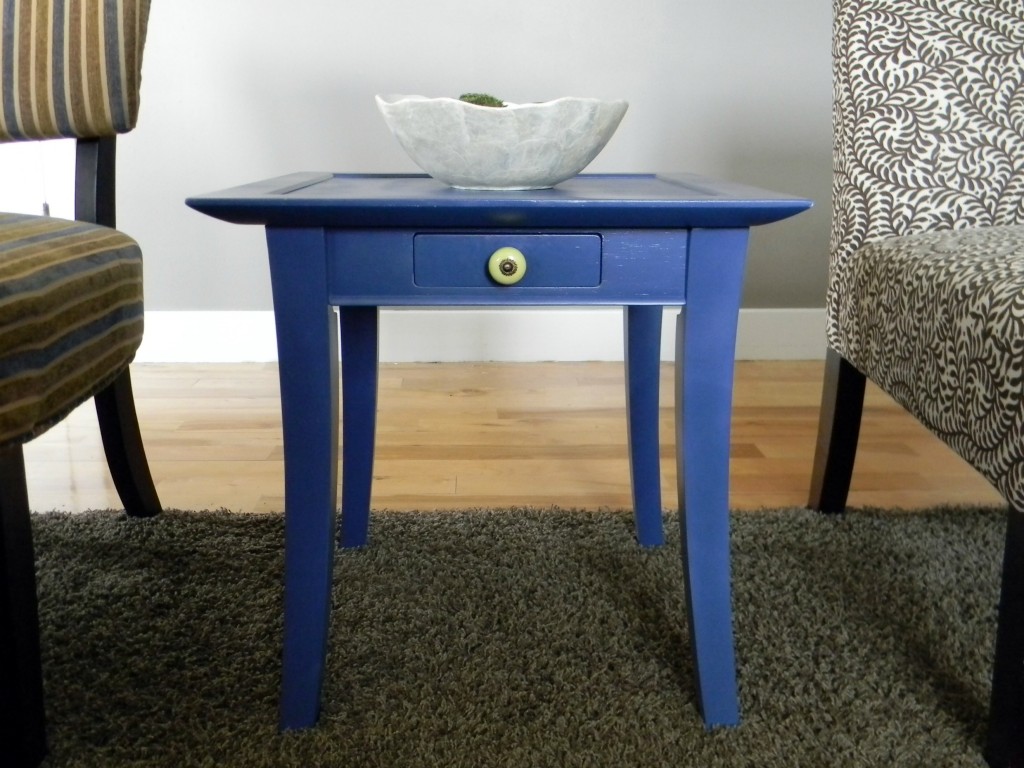 Another great thing about the table cloths is that I didn't have to alter them in any way to use them as curtains. I just ironed, clipped and hung them. And they make the window look so much larger. If you're looking for an inexpensive alternative to regular curtains you should take a look at table cloths. You might be pleasantly surprised of your style and color options.