As you all know I enjoy changing my mantel quite often, but I had a hard time changing it this time. I really loved my May mantel and the way it brought the room together. It had a really natural and outdoorsy feel that was perfect for May. For June, I wanted the mantel to feel casual and relaxed, like a Summer breeze.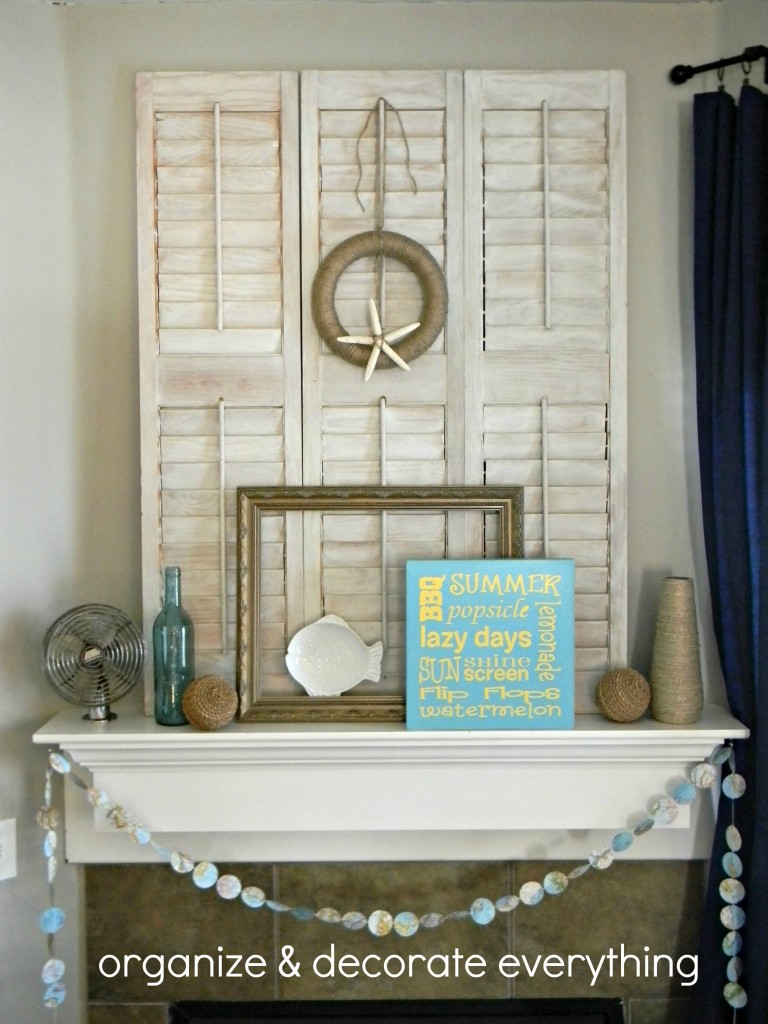 Summer reminds me of travel so I used the map garland I made last year.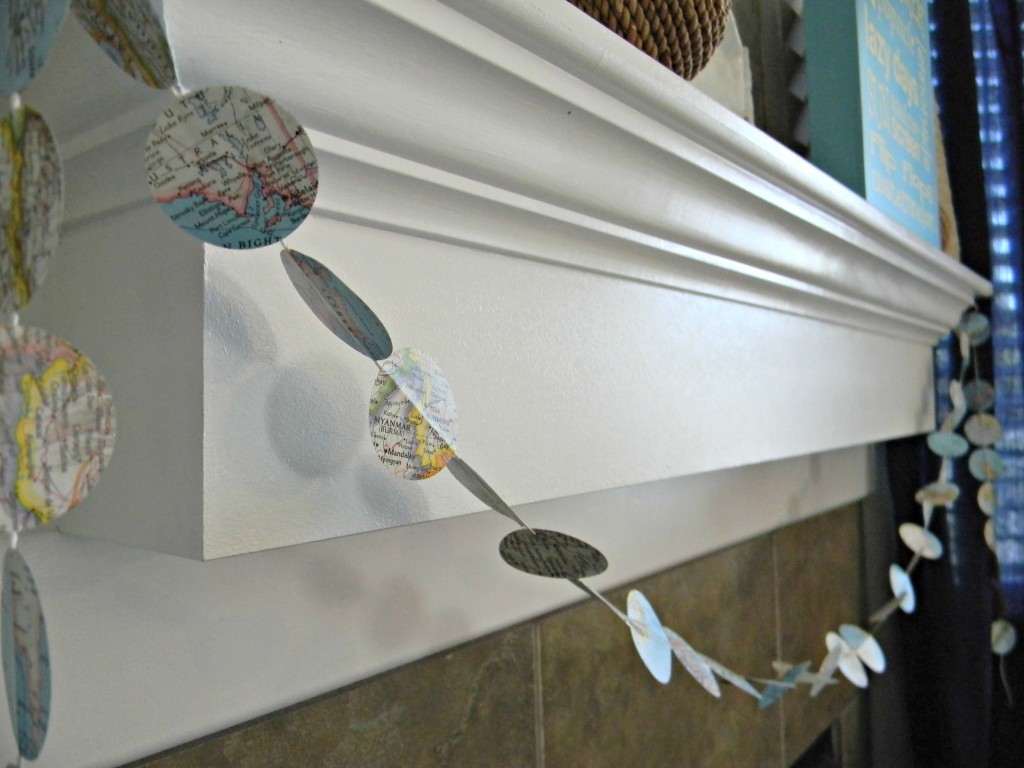 The fan came from an RV my hubby is working on. The RV had 2 of these fans and he had no use for them so I took them. Isn't it awesome! I have several colored bottles. I love the blue ones. The rope balls are perfect for a Summer mantel and so easy to make.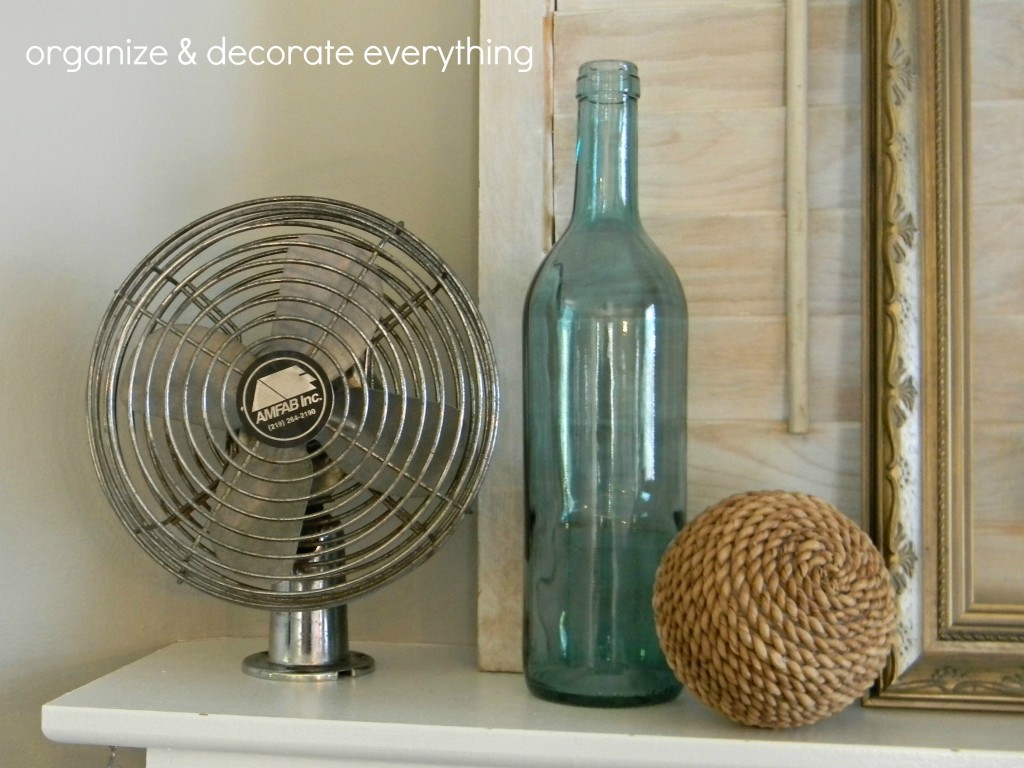 The frame is leftover from the May mantel. I won the subway art last year at a blogger get-together.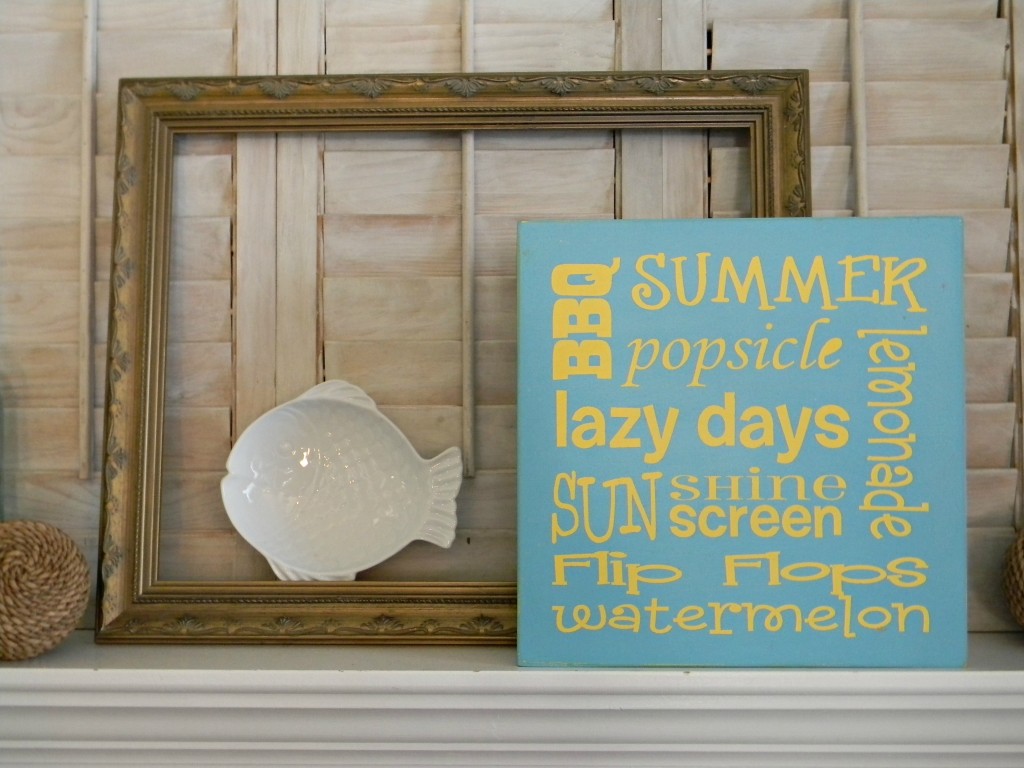 I can't for the life of me remember where I purchased the fish bowl, but isn't it adorable?
I wrapped the vase in twine years ago. I love the texture twine adds.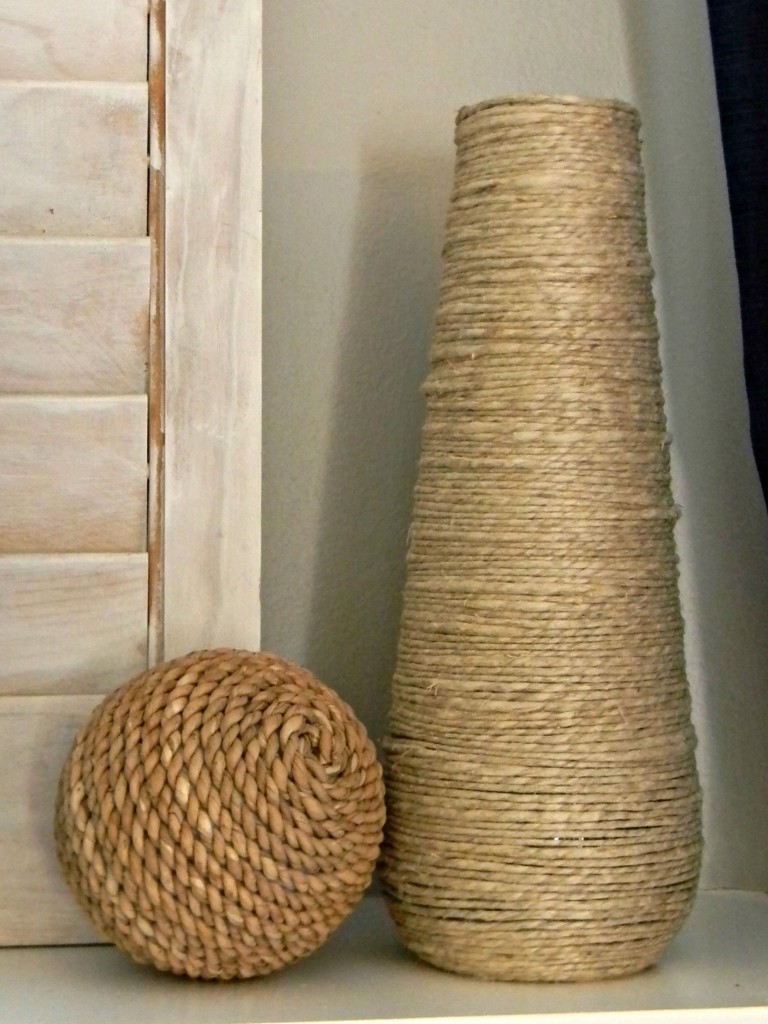 The space above the mantel was too empty and needed something, so I found a small wreath form in my craft room and wrapped twine around it. Then I attached the sea star to it using the same twine. I love how it turned out and it only took about 15 minutes to make it.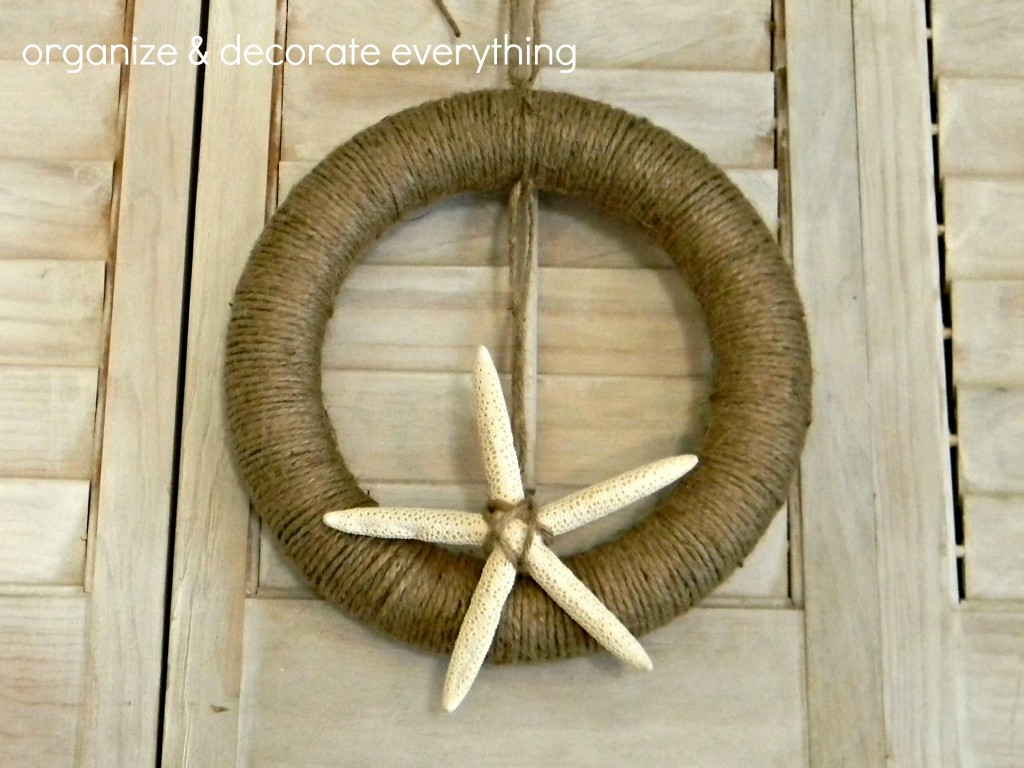 This mantel cost me absolutely $0 to put together. It's rewarding to be able to shop my house and find objects that I love displaying.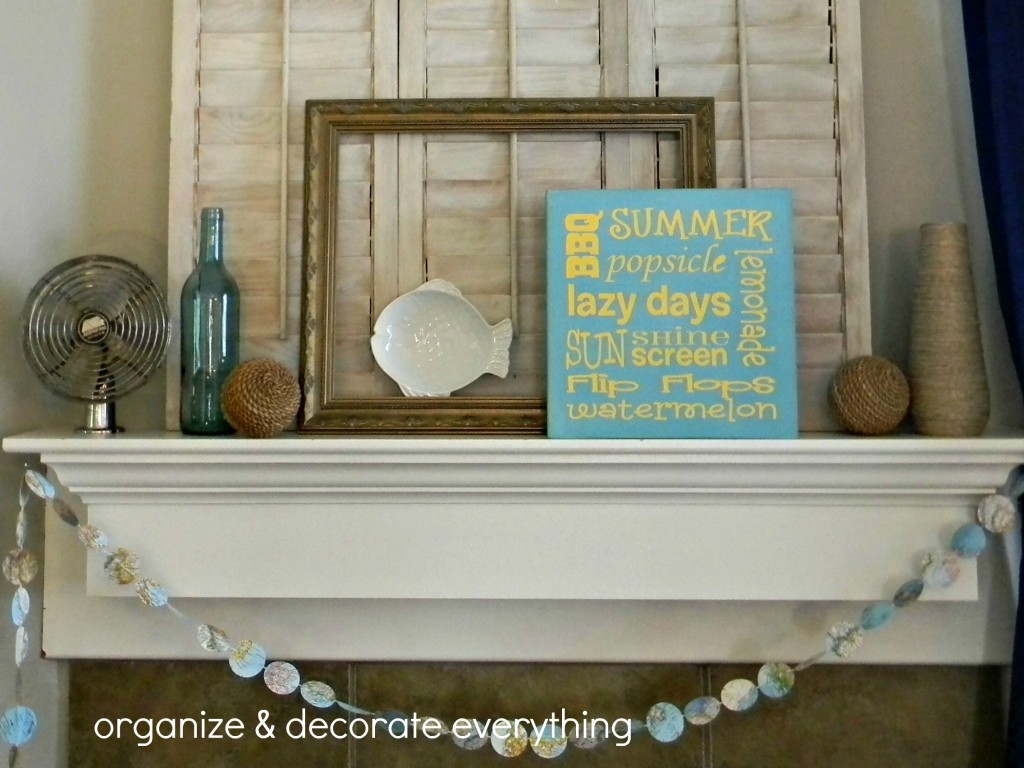 I have a great idea for the fireplace that I'm excited to show you later this week.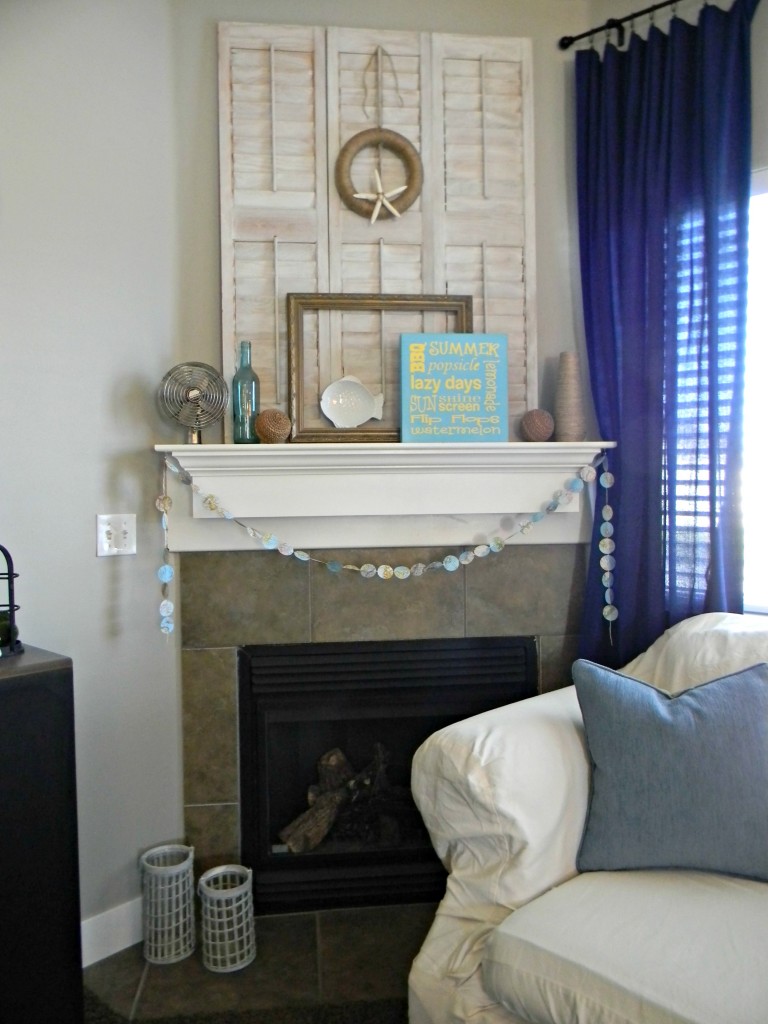 Thanks for stopping by!