You can read The Story of Our RV (part 1) for some background on our RV journey. Since we basically gutted the RV we can pretty much do whatever we want to the inside. We decided we didn't love the traditional RV look and wanted to make it look more like a home. I can't wait to share with you all the things we are going to be doing to it but let's start with the cabinets today.
These cabinets had fire damage and also damage from the fire extinguisher chemicals. This is how they looked before. Hubby took the knobs and hardware off then got to work.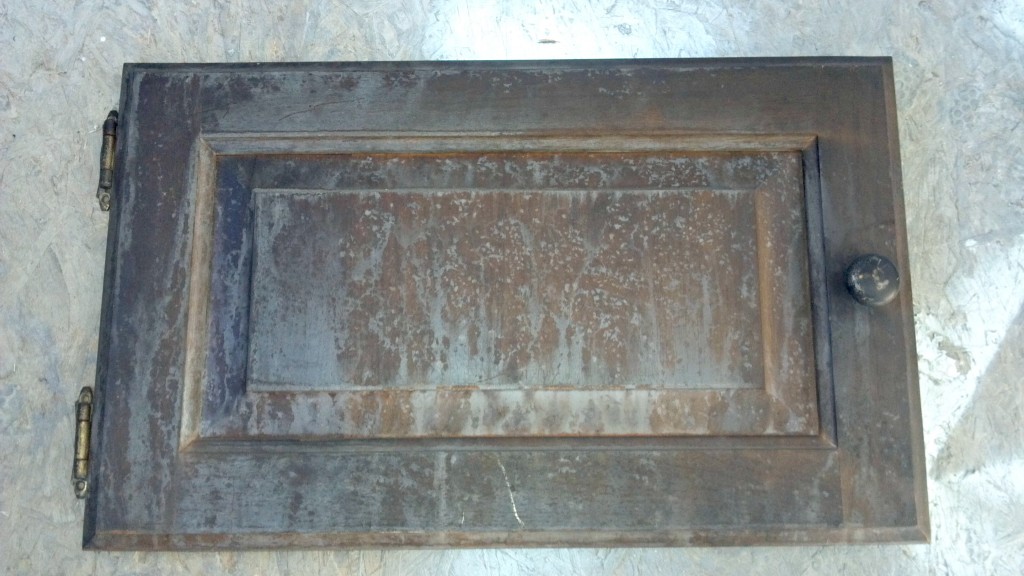 He used SOS pads and scrubbed and scrubbed and scrubbed. He seriously thought his arms were going to fall off. After all that scrubbing they were looking a lot better and didn't have the smoke smell anymore. He let them dry overnight before he continued with the painting.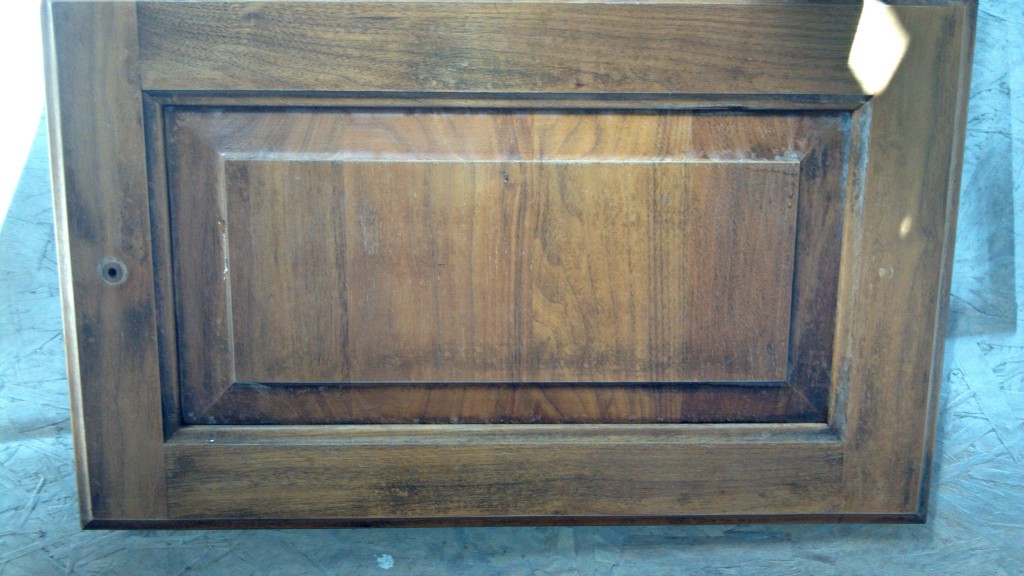 I will spray paint over any other way of painting if possible. Hubby is finally on board with me and everything that has been painted so far in the RV has been spray painted. He started with Zinsser primer and now swears by it. He could do a very convincing commercial of it's awesomeness.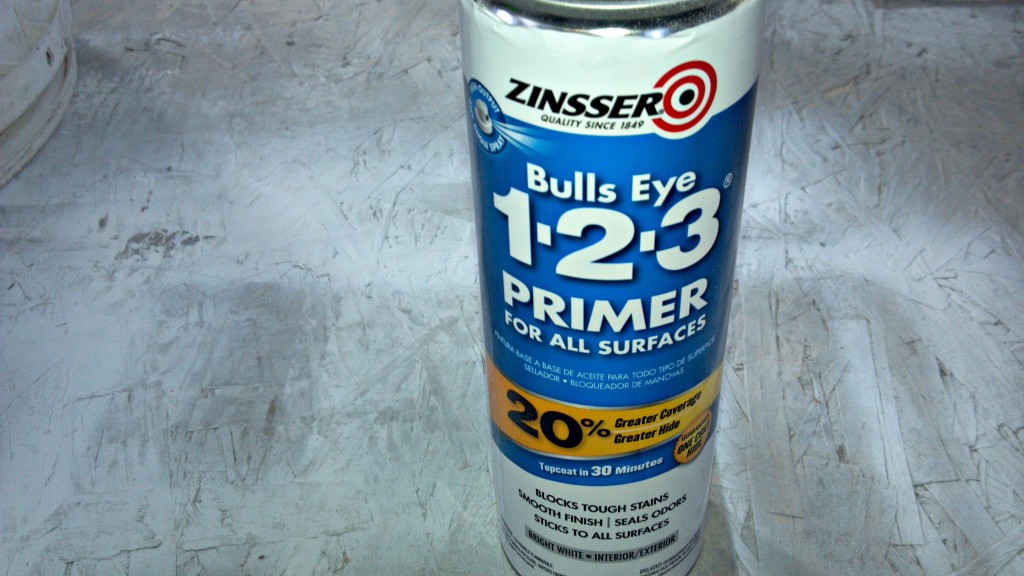 It sprays on totally smooth and blocks any stains that are still on the cabinet doors. It was dry to the touch in 15 minutes but he waited and hour before applying the top coat.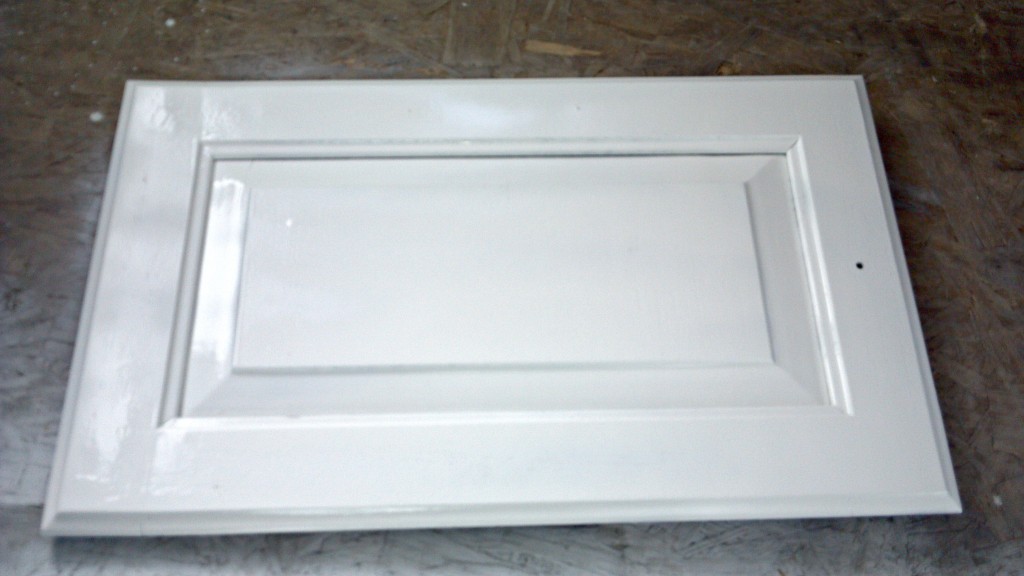 We used Valspar White Satin spray paint for the top coat. It went on totally smooth also. The cabinet doors look like they came this way from the manufacturer. Hubby let them dry overnight before adding the hardware.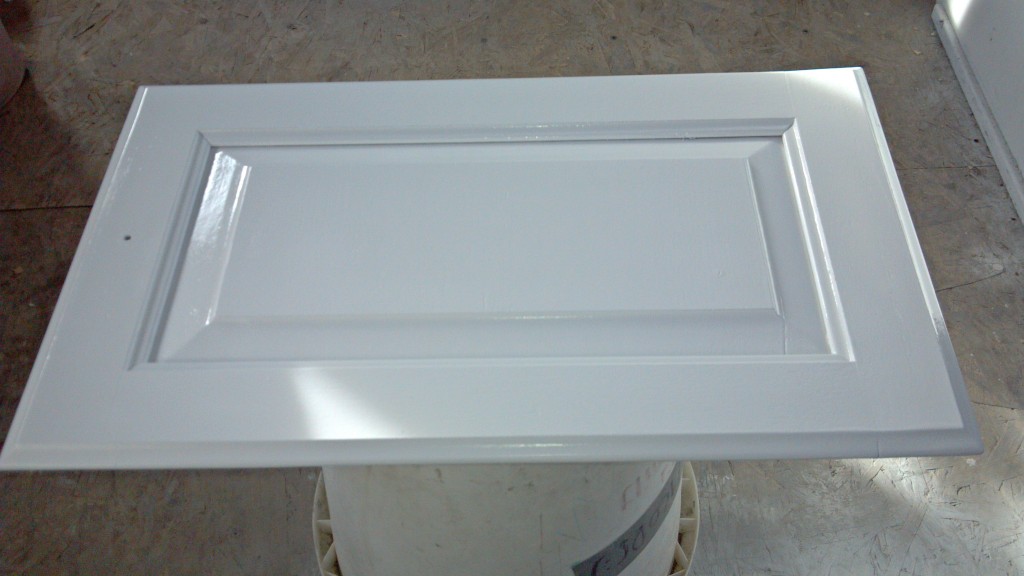 The old hinges were brass and the old knobs were wood. We bought brushed nickel knobs and hinges to update the cabinet doors. They were really quite inexpensive too. This is all being done on a very tight budget. I will share cost with you when I can.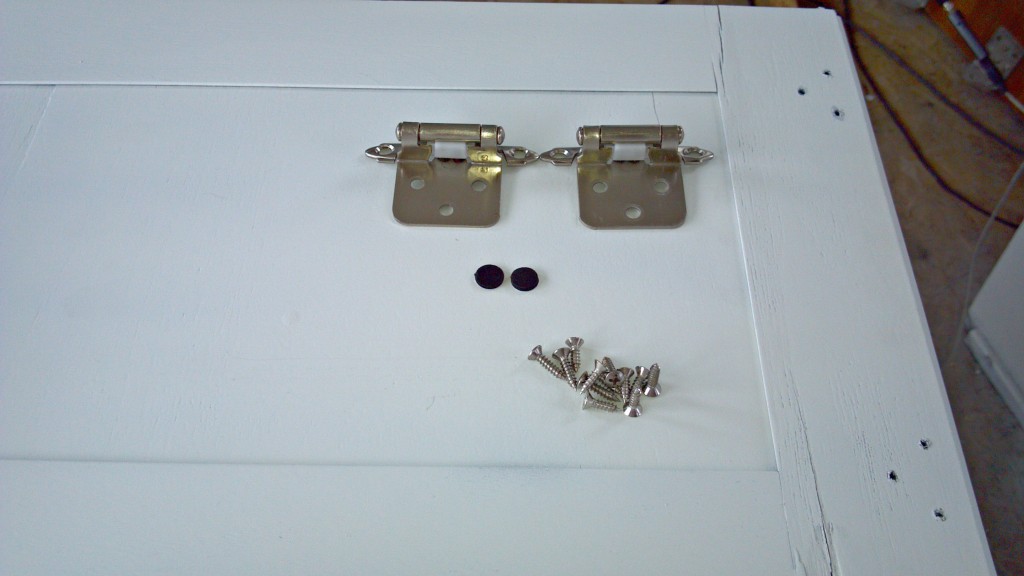 The hinges were the same size but the holes didn't line up perfectly. Luckily the new hinges hid the old holes. The new knobs were easy to replace by putting them in the same holes.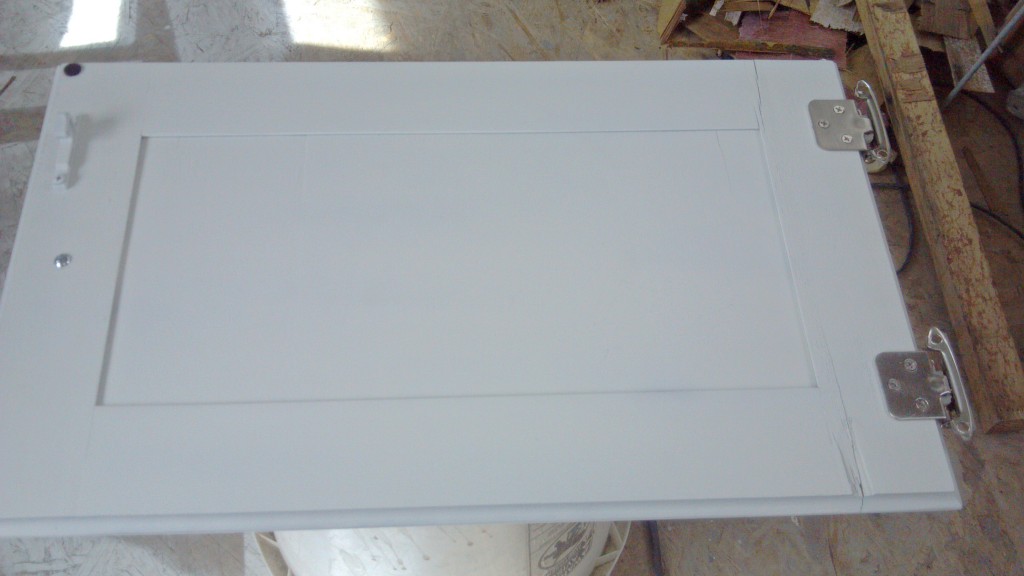 Pretty amazing transformation, don't you think?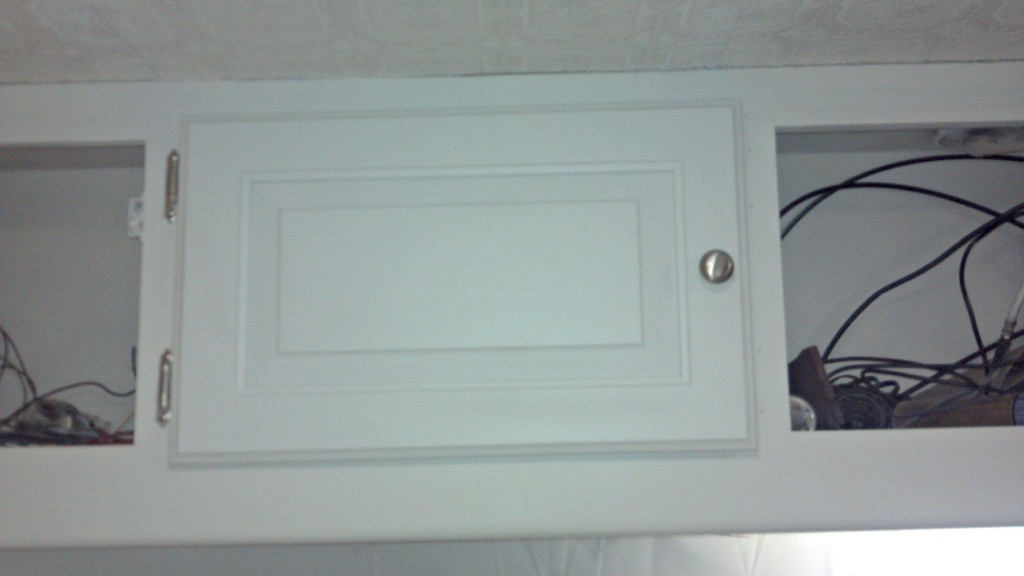 Here's another quick before and after, just for fun. I love how they turned out!

Here's the basic floor plan but we're changing it a bit. He's working on the front half right now, which is on the right side of the screen. The kitchen area is basically finished as is the front driving area. Bunks will be going where the dinette, icemaker, and pantry are now. A dinette will be where the leather sofa is and a new sofa sleeper will be going where the old sofa sleeper was. Still a lot of work to do, but I'm excited to keep you updated.