Do you have spots like this on your dining table or another piece of furniture? I've had them for a while and I wasn't sure what to do to get rid of them.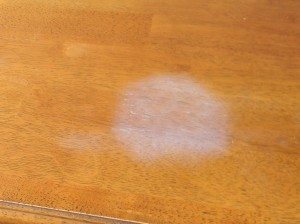 I think they came from hot plates being sat directly on the table and not on a placemat.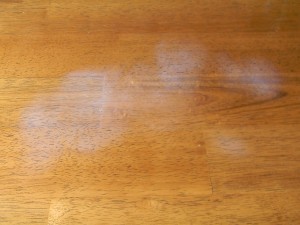 I'm planning on re-finishing the table, but until then I've been covering it with a tablecloth to hide all those unsightly spots. That was until I happen to come across this post on Little Green Notebook.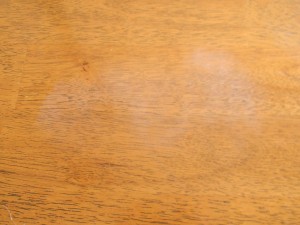 It didn't exactly work the way it did on her table, so I experimented a little and found a way to get it to work on mine. Remember, my table had been this way for quite a while (about a year).
I took a hand towel, got it wet and rung it out (but kept it pretty wet). Then I placed it on top of the spot.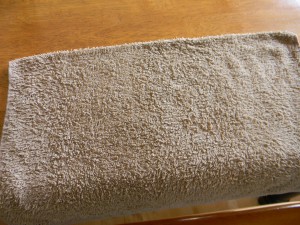 And used an iron sat on cotton, ironing over the white area. Keep the iron moving for about 7 seconds, then lift the cloth and iron. I used some pressure too.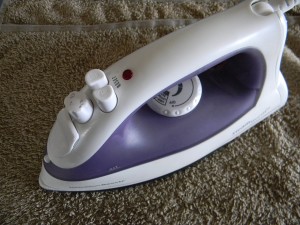 I had to go over some spots a couple times. The towel will be hot after ironing it, so handle with care.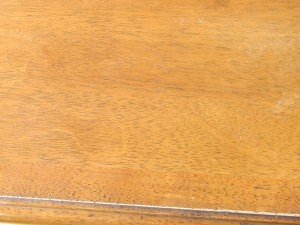 There's still a few light spots, but I'm amazed at how well it worked.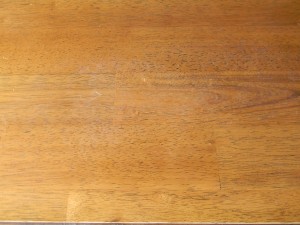 I had to re- wet the towel a few times. It worked better really wet.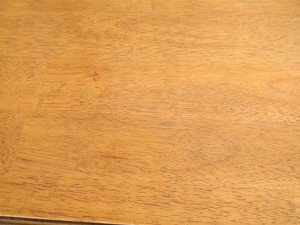 Amazing, no? Now I don't have to keep it covered until I re-finish it. If you decide to try this you might have to experiment a little to see what works best on your furniture.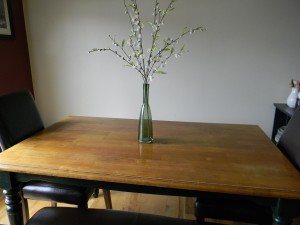 I'm linking to these awesome blog parties:
All Things Domestic Link Party at Crazy Domestic
DIY Project Parade at The DIY Showoff
Tutorials and Tips Tuesday at The Stories of A2Z
Tutorial Tuesday at Hope Studios
Topsy Turvy Tuesday at I'm Topsy Turvy
Transformation Thursday at The Shabby Chic Cottage