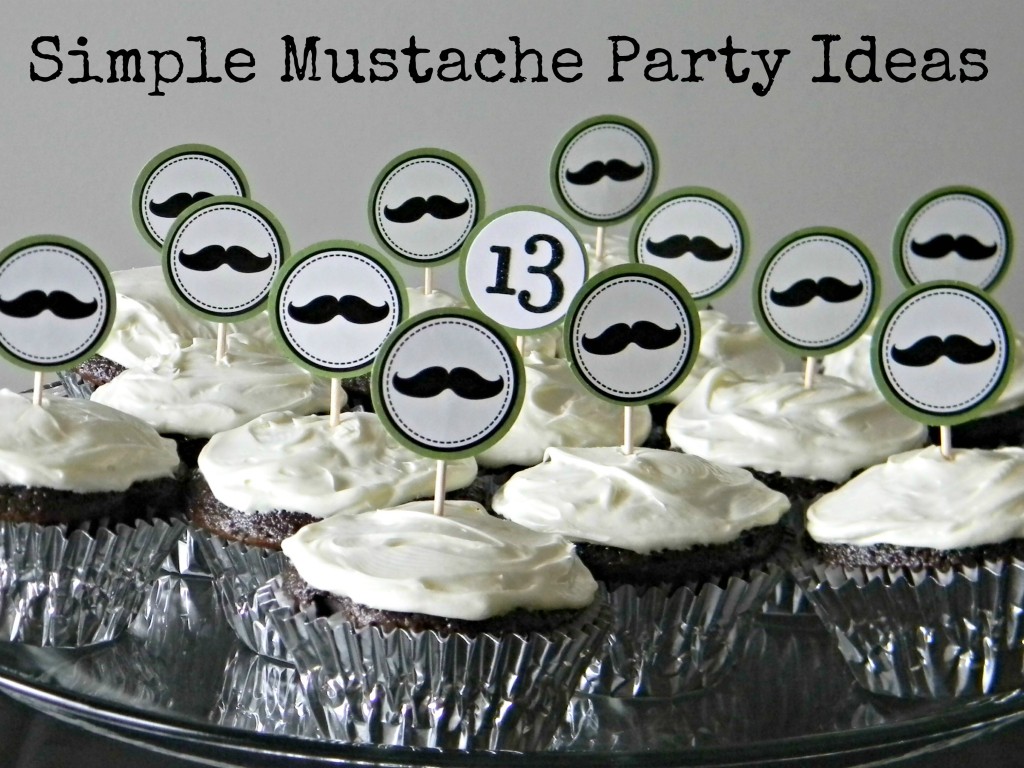 Sometimes you don't have a lot of money but you have some supplies and creative ideas and you come up with pretty decent party decor. To make the cupcake toppers I simply stuck round mustache stickers to a circle I punched from cardstock and taped it to a toothpick. I bought the mustache stickers at Hobby Lobby.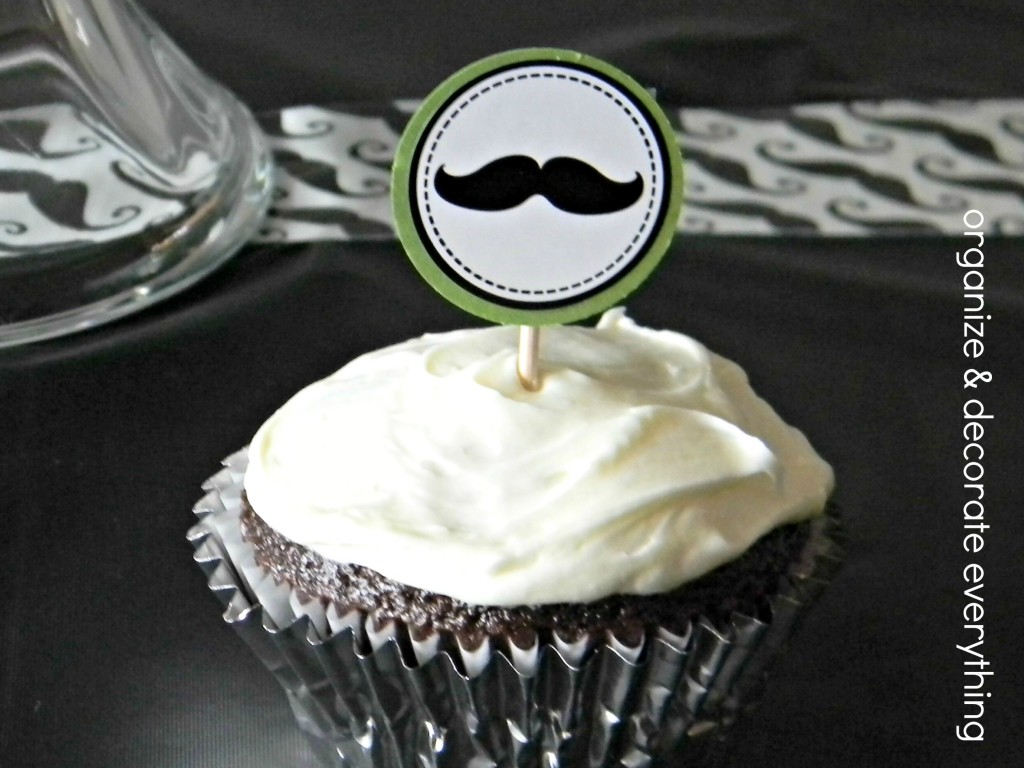 To add a little personality to a plastic table cloth I added mustache duct tape. The duct tape is carried at Wal-Mart and Rue 21. I also used the duct tape for another project I'll share with you tomorrow.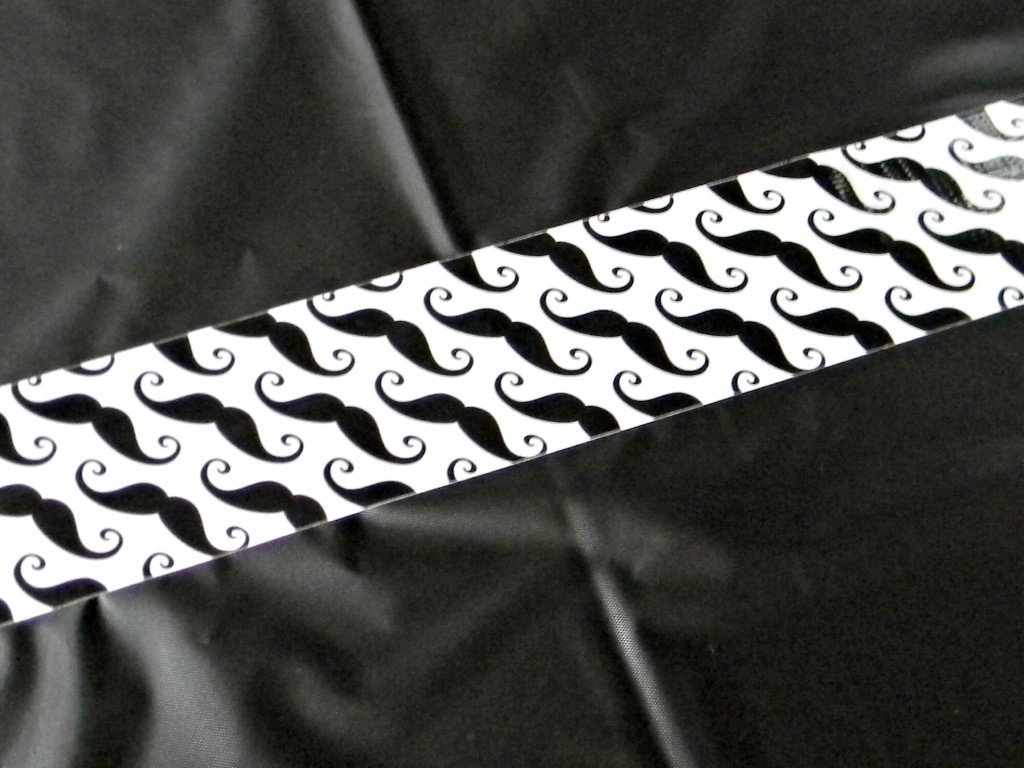 Cut mustache shapes using a cutting machine or by hand. Punch a hole in the center then insert a bendable straw through the hole. Don't forget to take pictures of the kids drinking through their mustache straws.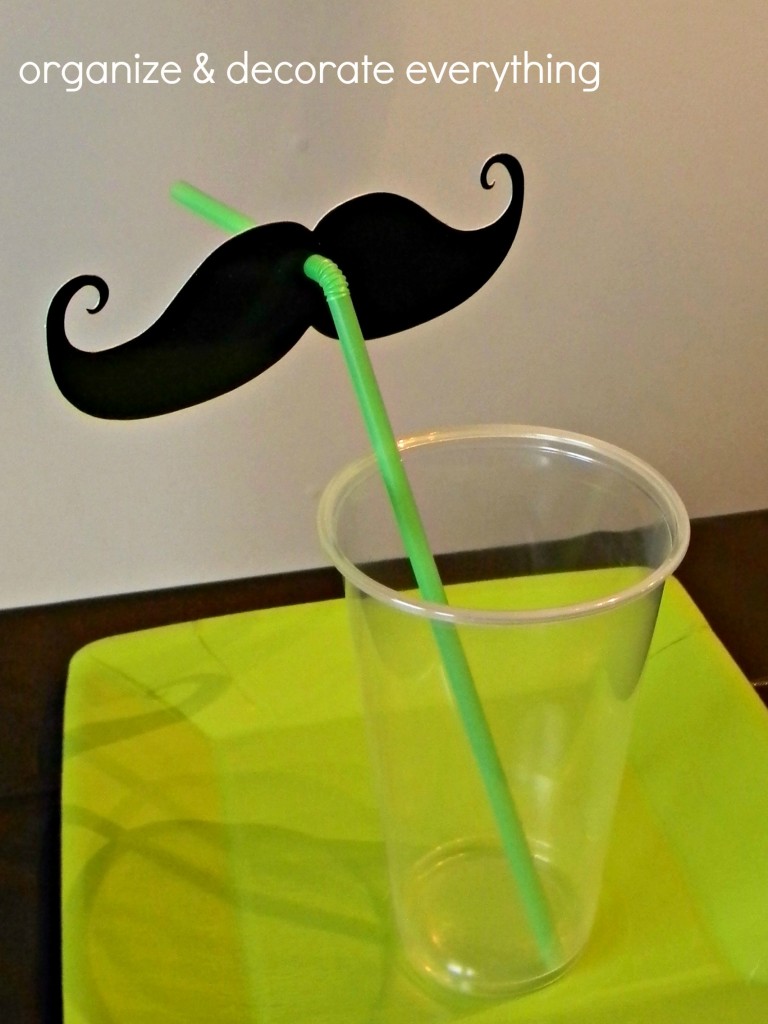 Did you ever wonder if temporary tattoos work on something other than skin? Well, they do. I love using wood utensils especially for boy themed parties and then jazz them up a little. I applied the tattoos to the spoons the same way you would to skin. It worked perfectly. I don't remember where I purchased the tattoos because I've had them in my stash awhile.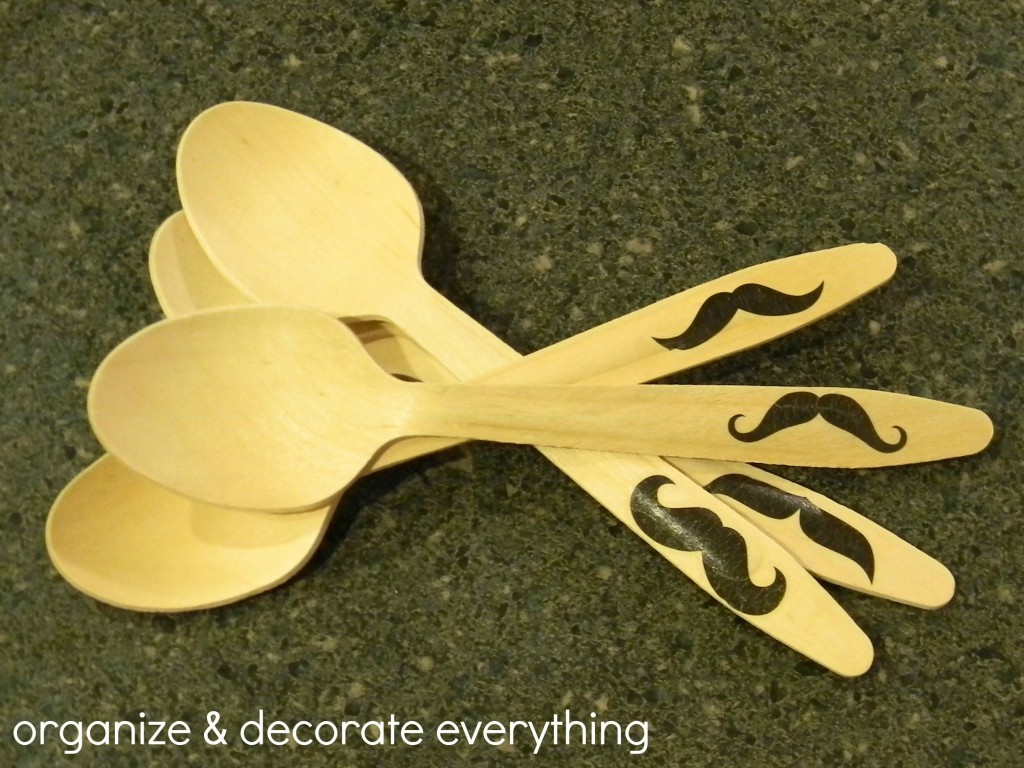 Place individual servings of ice cream in cupcake liners or dessert cups and return to freezer until ready to serve. I placed them on a small cookie sheet. These are perfect for parties. Dessert cups from Pick Your Plum.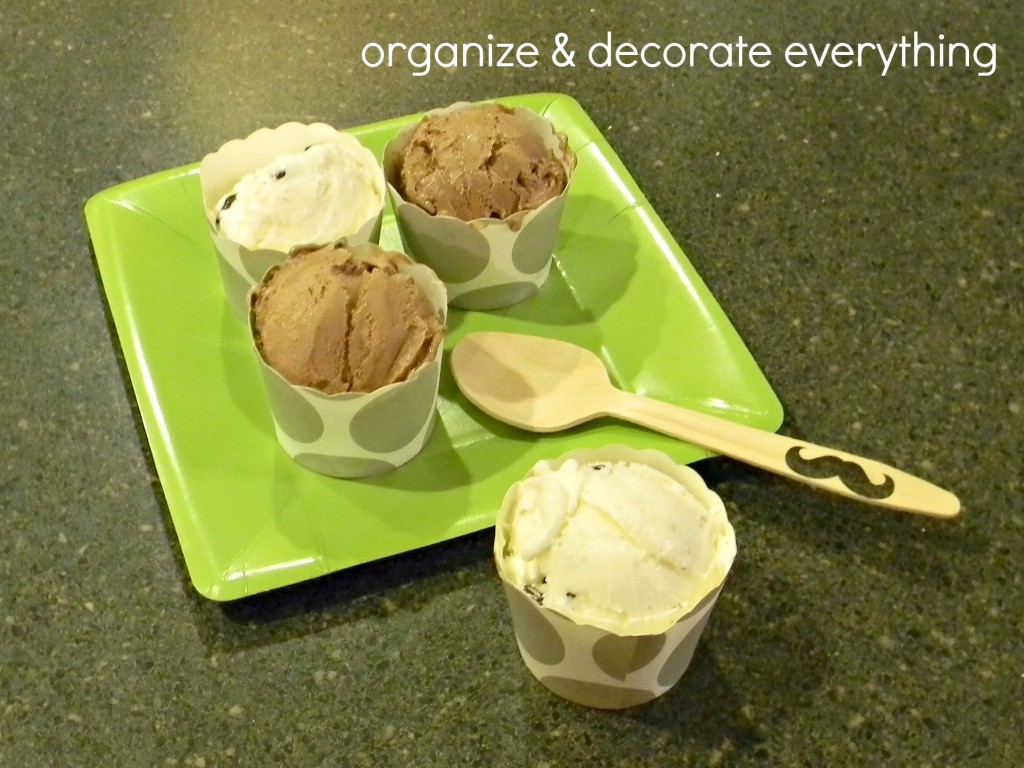 Mustache-tastic! I spent a total of $7 and some change on his party supplies. Don't forget to look through things you already have. That's where I found a lot of my supplies.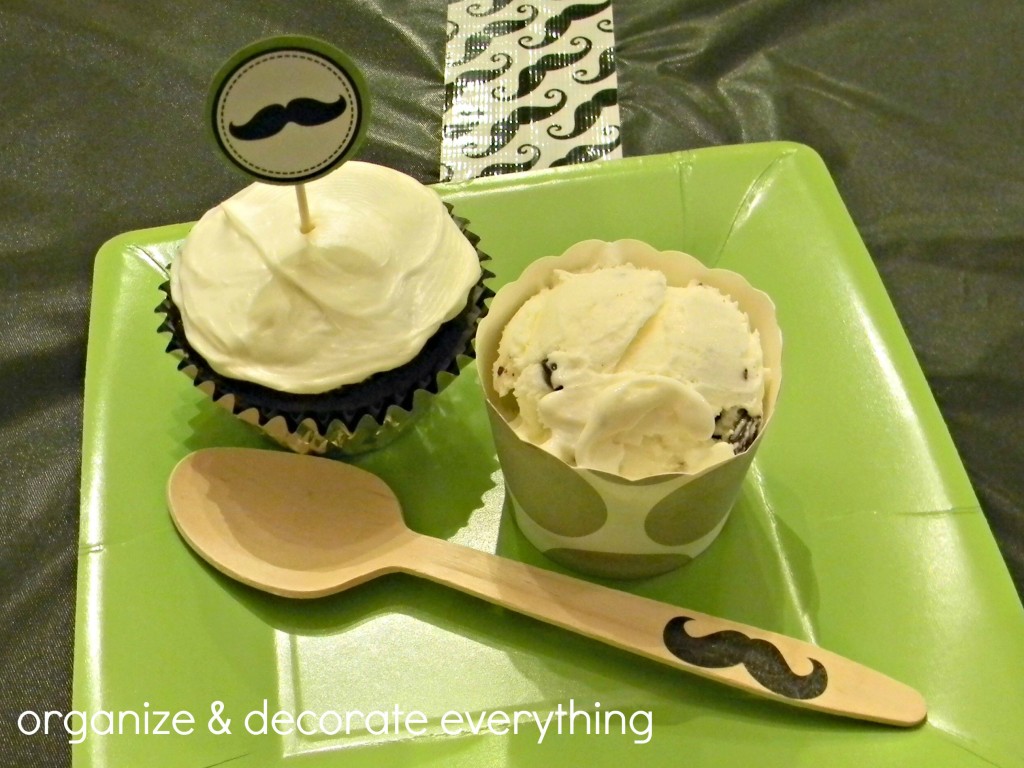 This was our little family party. Even if they aren't celebrating with friends it can still be made special.
Happy 13th Birthday Zachary!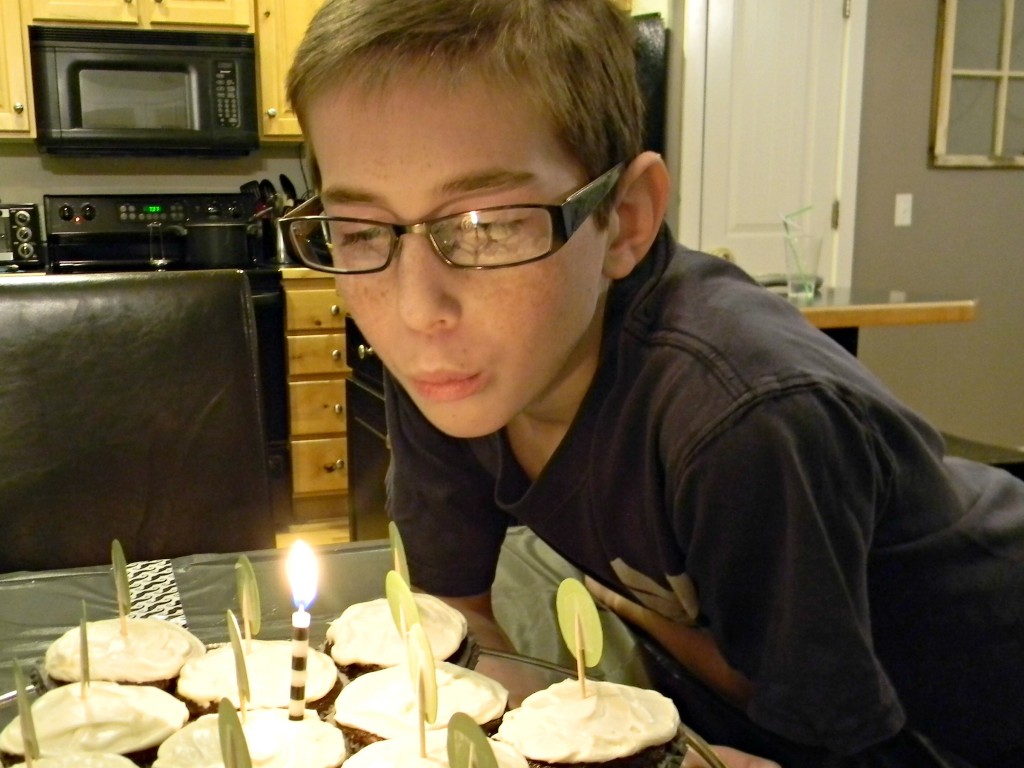 I'm linking to these awesome blog parties:
Hookin Up With HOH at House of Hepworths