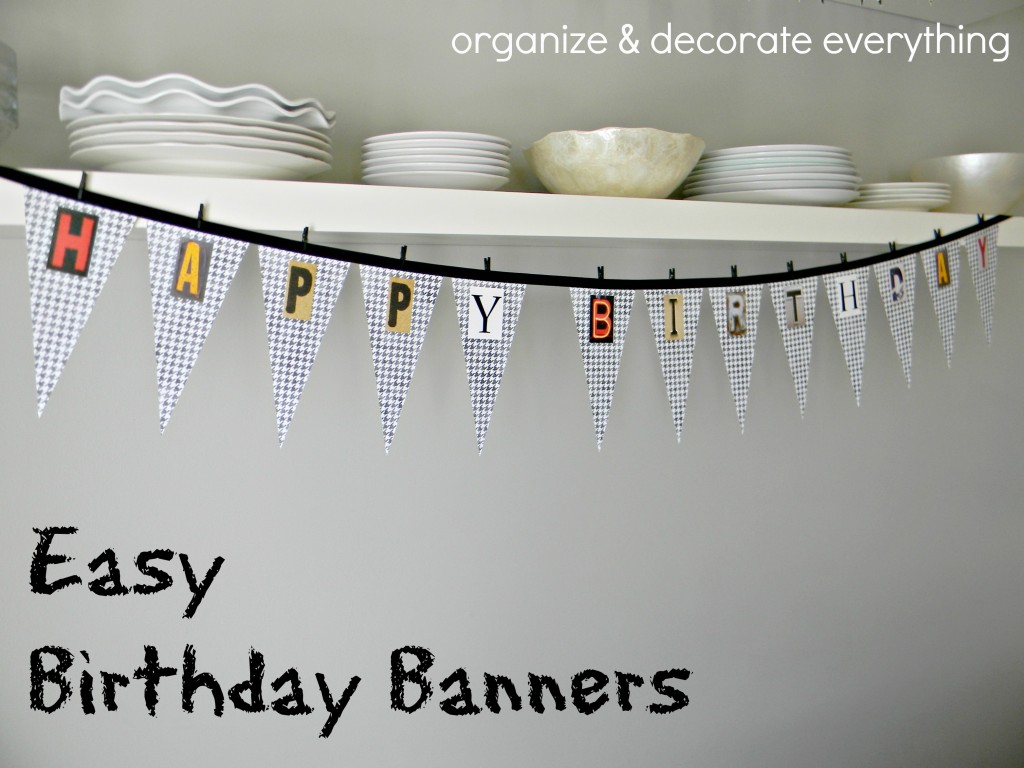 For years I've been trying to spend less money on craft projects and use what I have on hand. Since I have a pretty good stash that hasn't been too hard. Most of you probably have these same things too, so don't go out and buy new supplies, use what you have.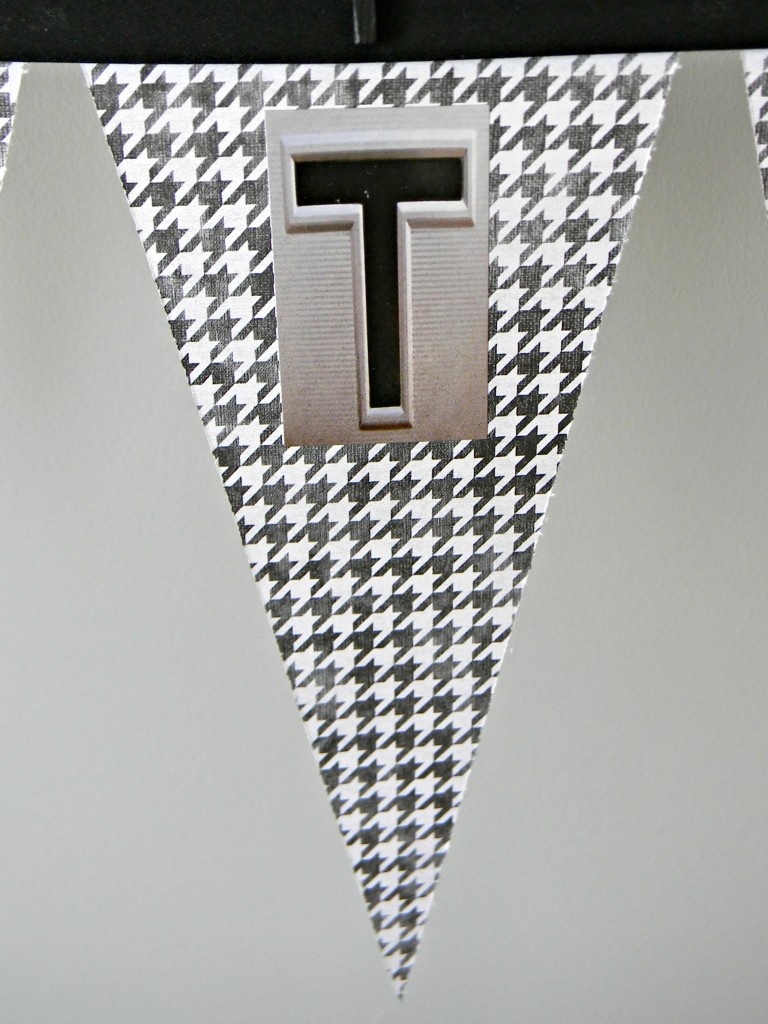 I used houndstooth scrapbook paper and sticker letters to make the banner. I made these flags 4″x7″ but you can make them any size you like. I've also made 4″x6″ and 5″x7″ sizes.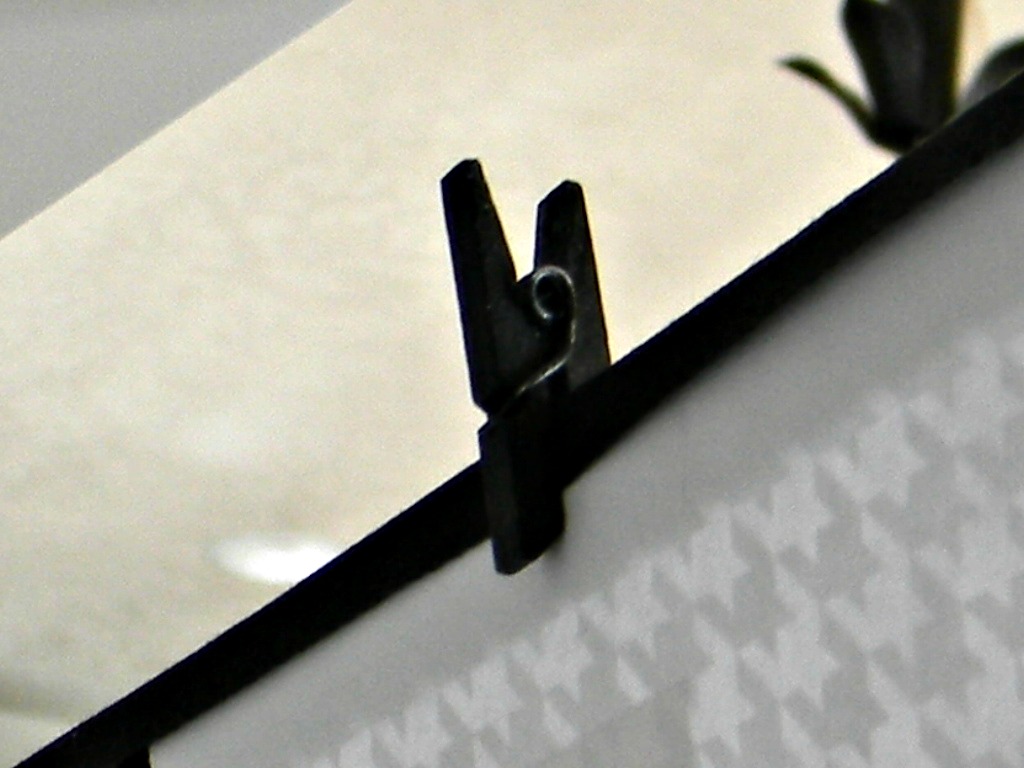 I like to use seam binding to hang banners. You can slip the paper or fabric under the fold and then sew or clip it in place. It looks nice and finished even if it's only temporary.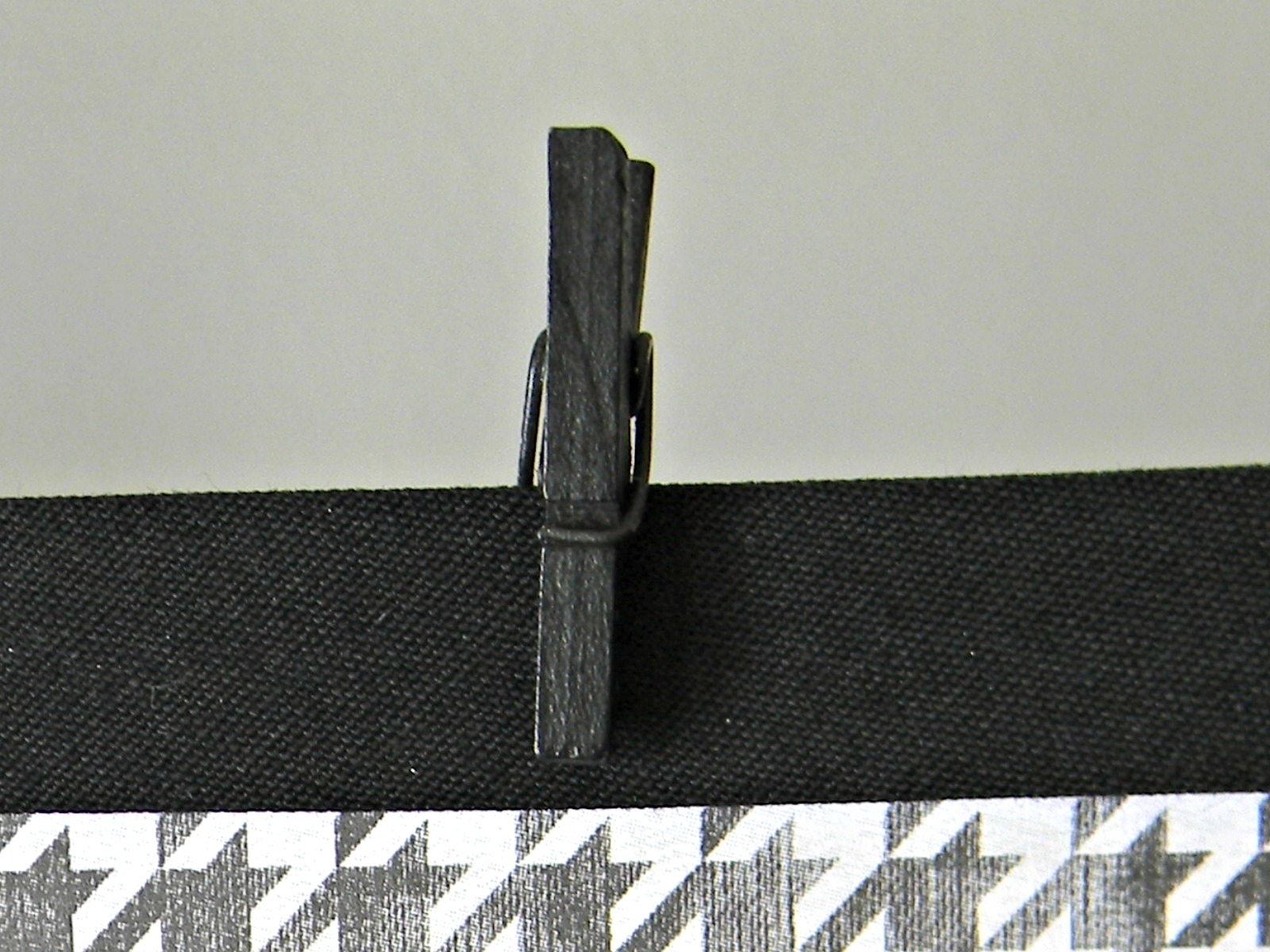 I used small painted clips to hold the flags under the binding. This is a view from the front.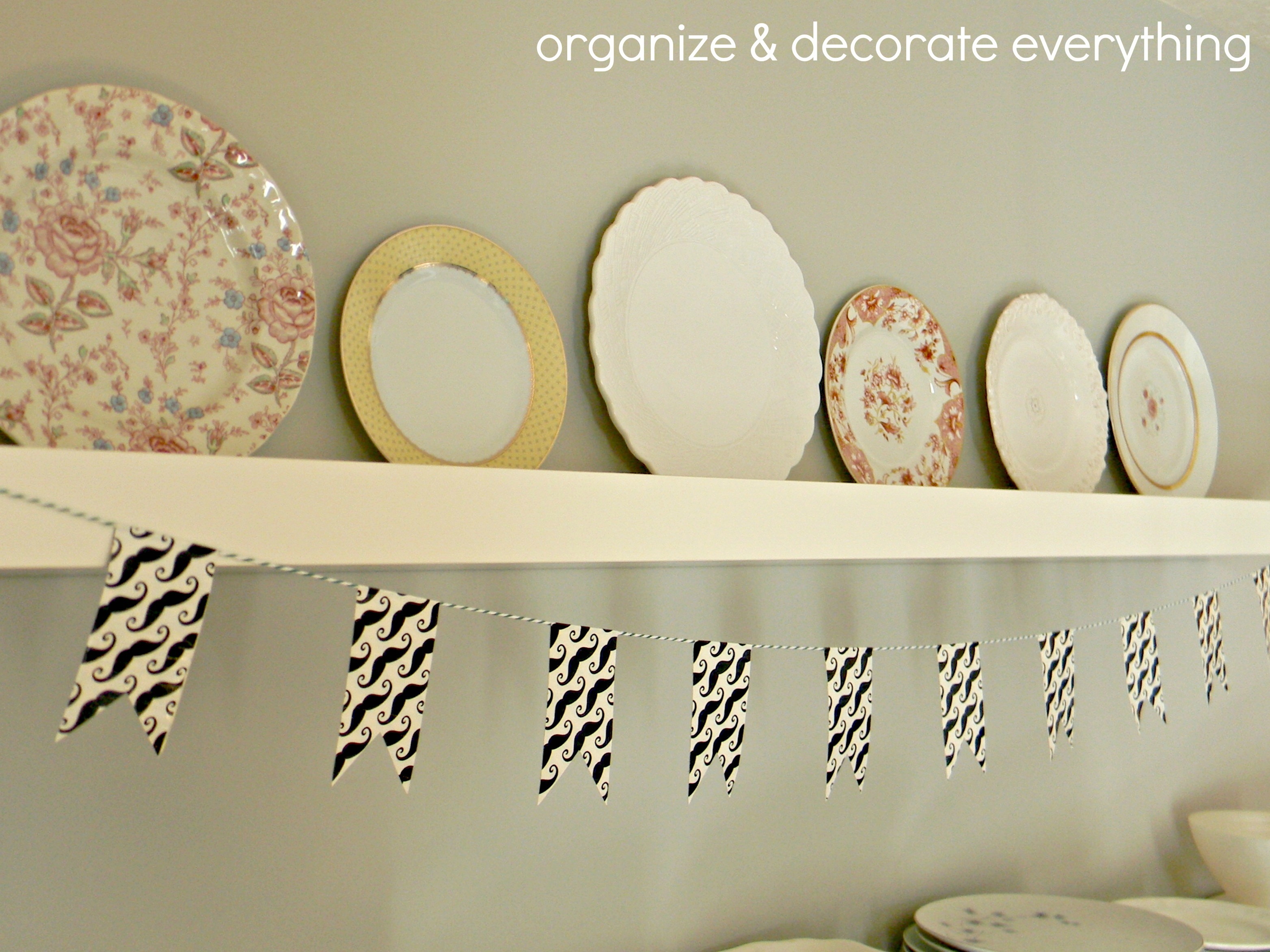 I made another simple banner using the mustache duct tape and baker's twine. The duct tape was the only cost I had in these 2 projects. I just folded the tape over the twine, stuck the sticky sides together, and cut a notch in the bottom to make the flags.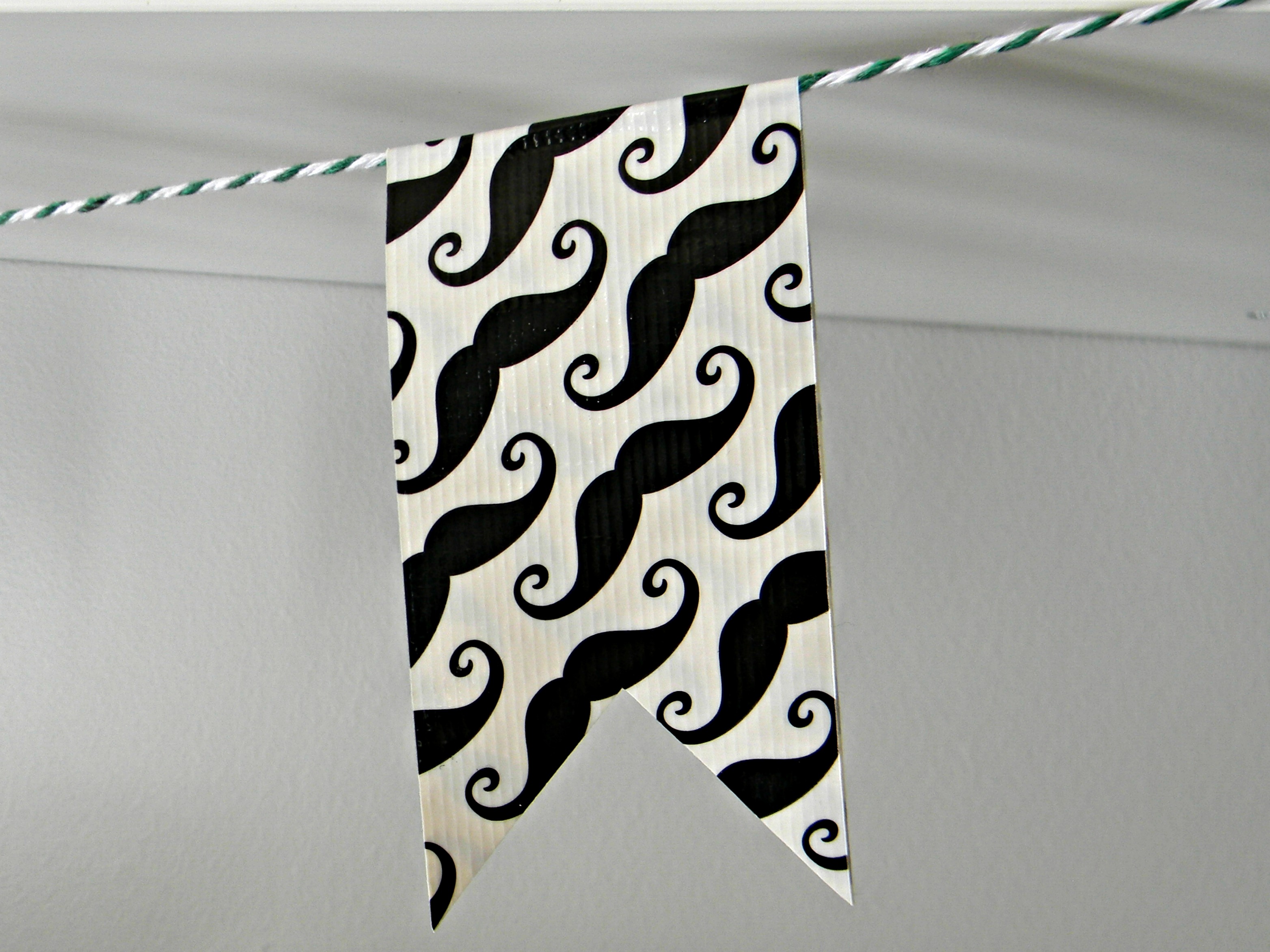 There you have 2 super easy birthday banners or banners for any other occasion. I also love that the shelves in my dining area are perfect for hanging banners.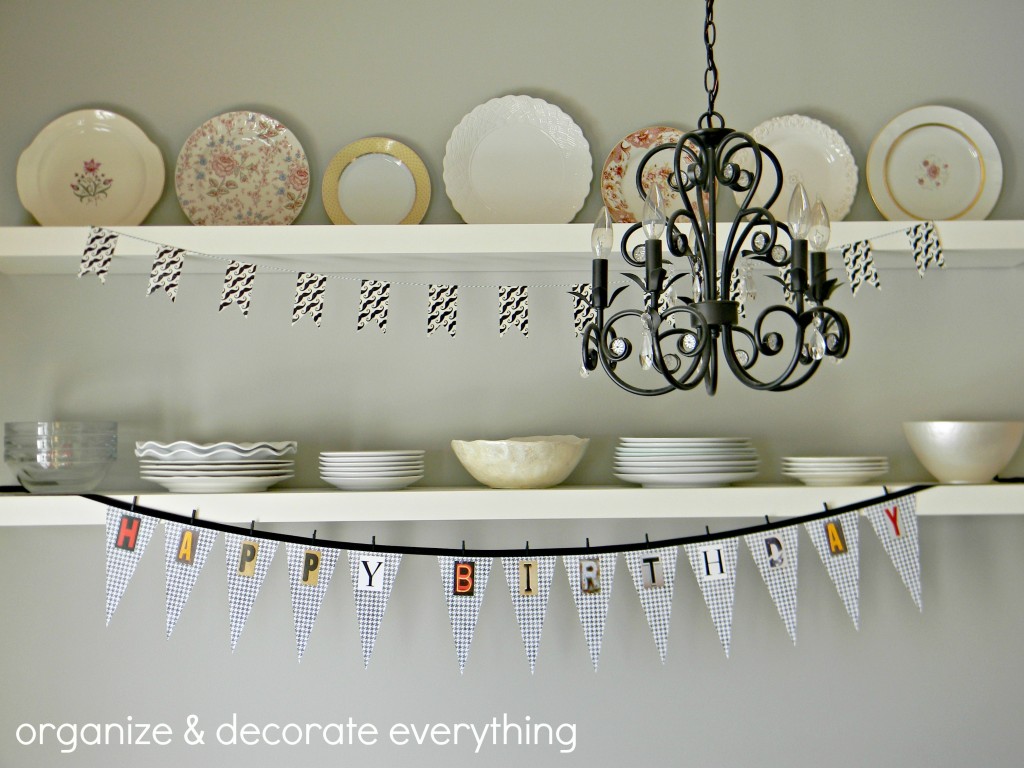 Did you see the post on the Mustache Party? Just page down or click here.
Have you voted on your favorite organized kitchen in the New Year's Organizing Revolution? Awesome prizes go to the top 3 winners. Voting closes Sunday at noon.
I hope you're all having a wonderful weekend!
Check Out These Related Posts