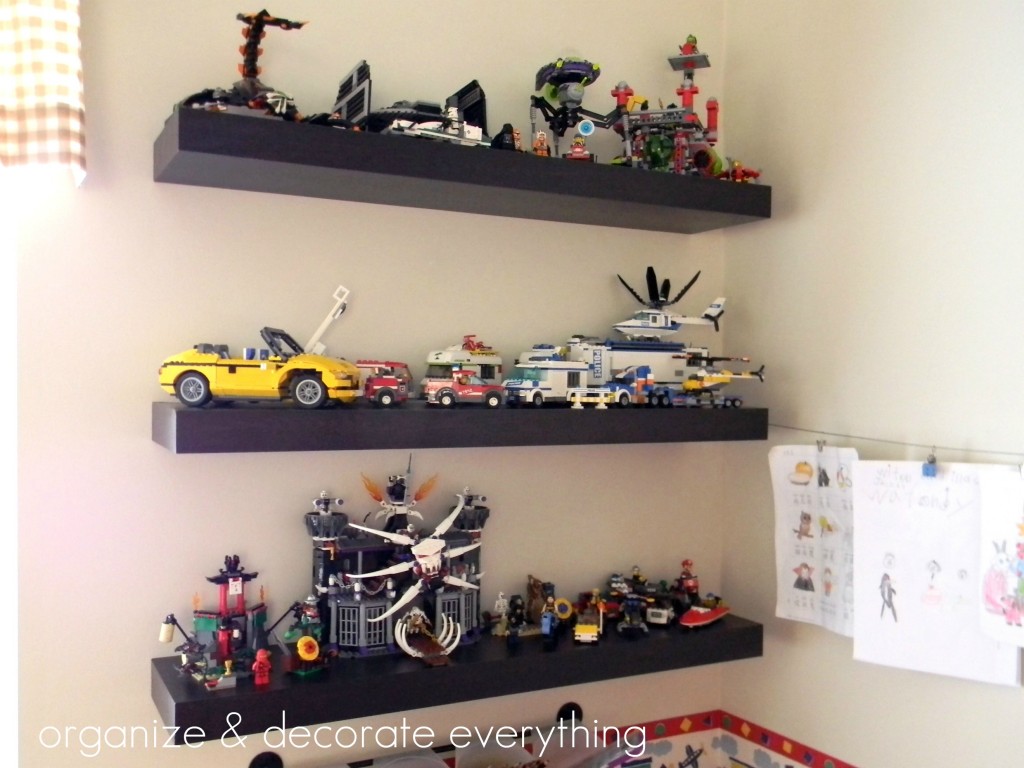 One of my January goals was to get shelves up in Ammon's room for all of his finished Lego creations.
Here's a before picture so you can see why this was a top priority.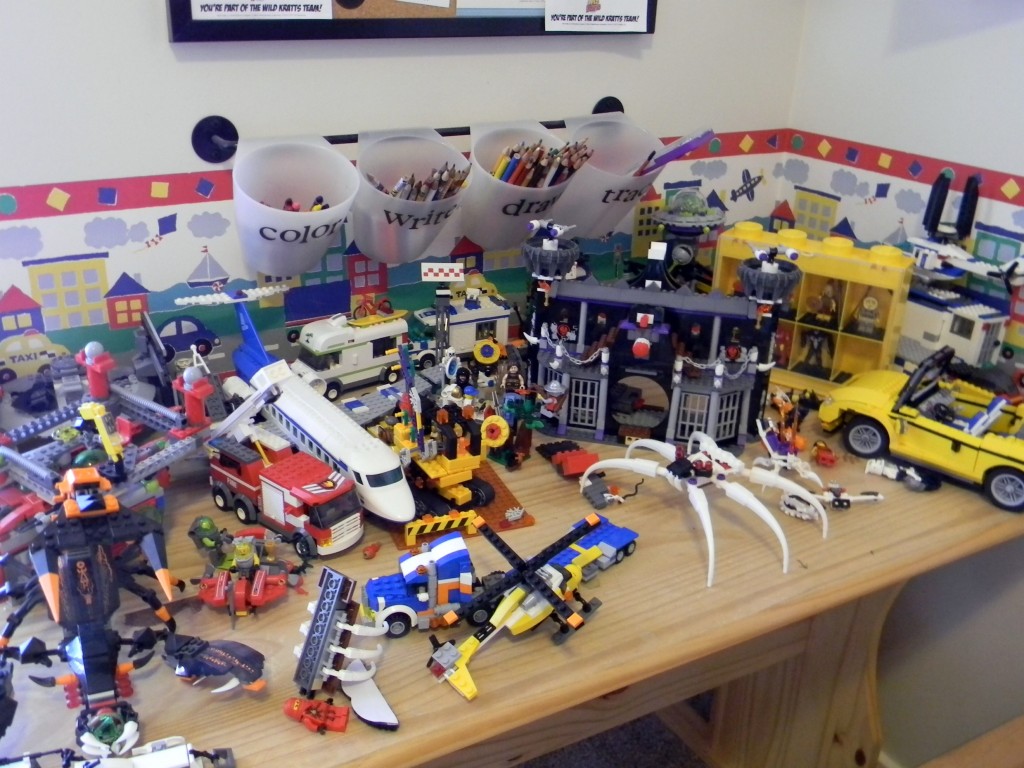 I bought the shelves at Target with the giftcard I won thanks to all of you voting for my project in the Izze Crafting Challenge. Thank you again!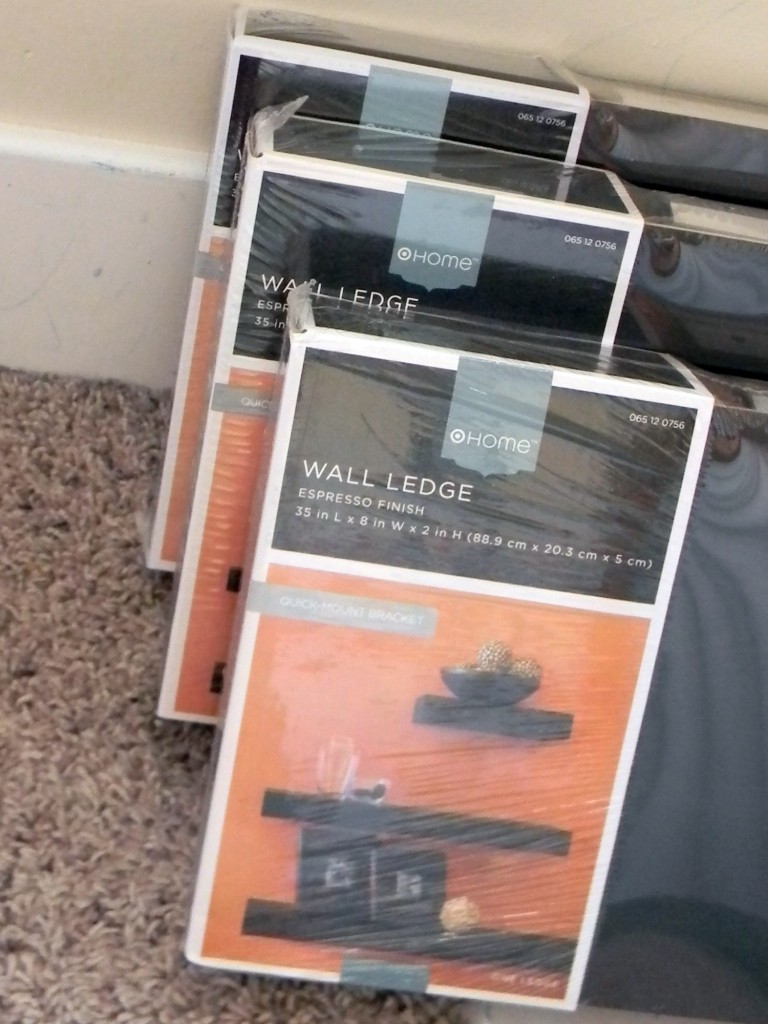 First you screw the bracket to the wall then hang the shelf. Sounds easy, right? Hmm! This is where I'm honest with you. It wasn't that easy. I think it could have been that easy if I had straight walls (but I don't). So what should have taken me about a half hour for all 3 shelves took almost 3 hours.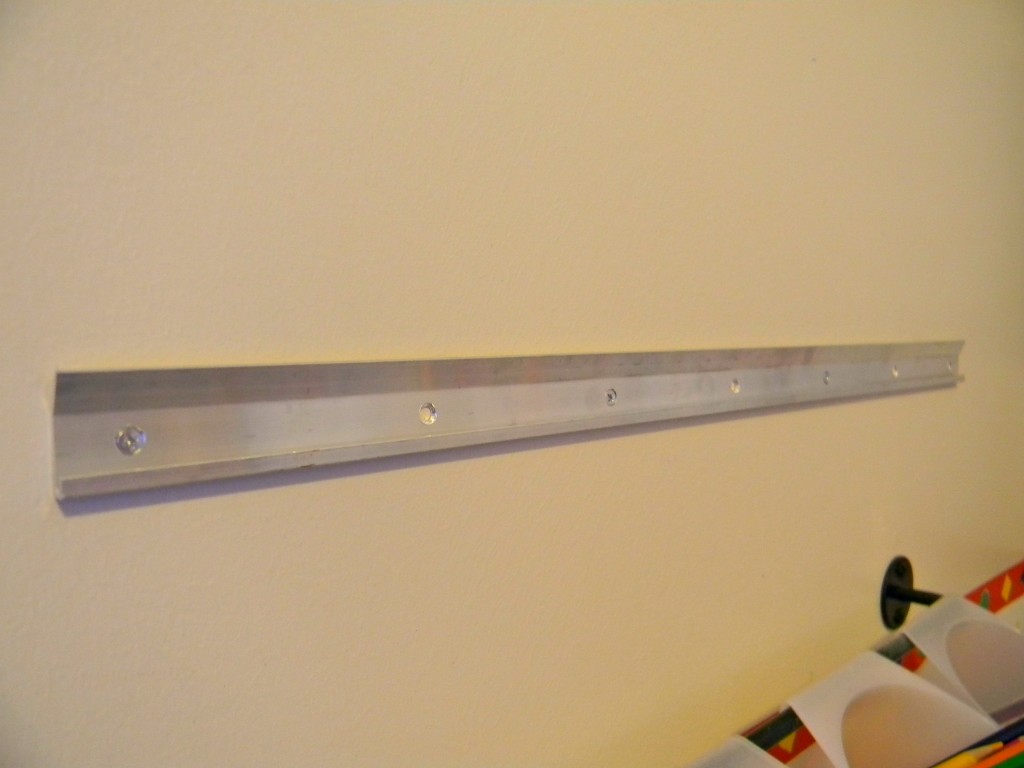 I had to do a lot of little adjusting of the screws to get the bracket straight without being against the wall in some places. Then I tried moving the bracket, then one of the screws broke inside the wall. It was a huge pain!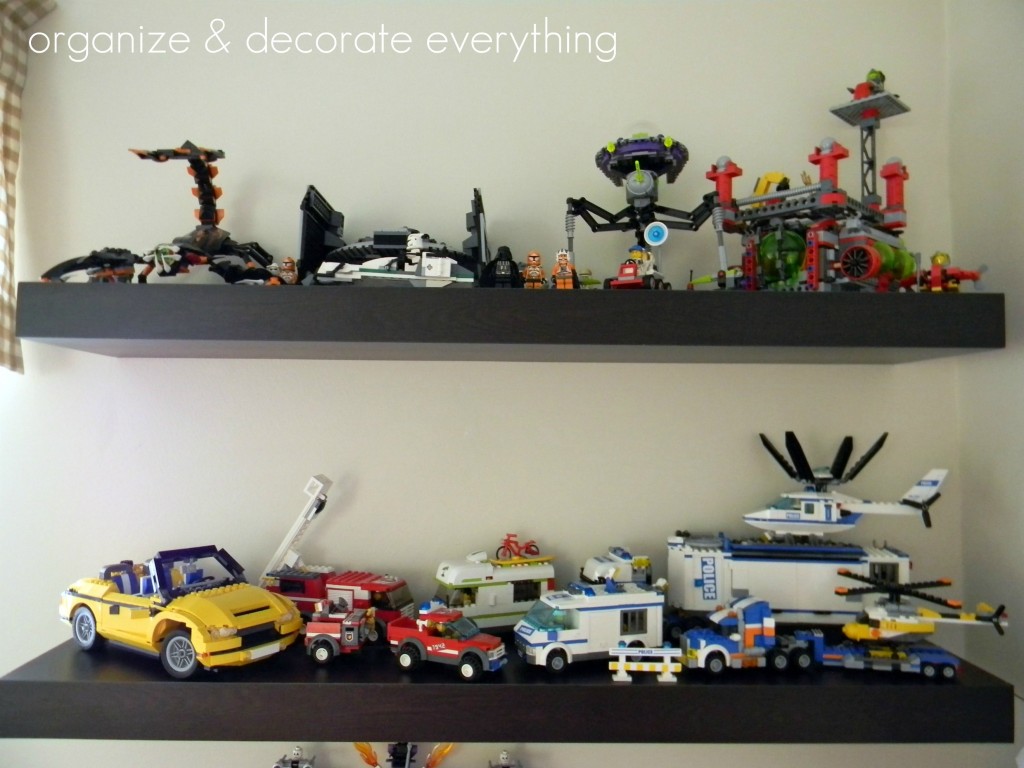 No, I didn't swear, but I did want to cry and I did say a little prayer.
But now they're up and they look great and the finished Lego's have a place to live.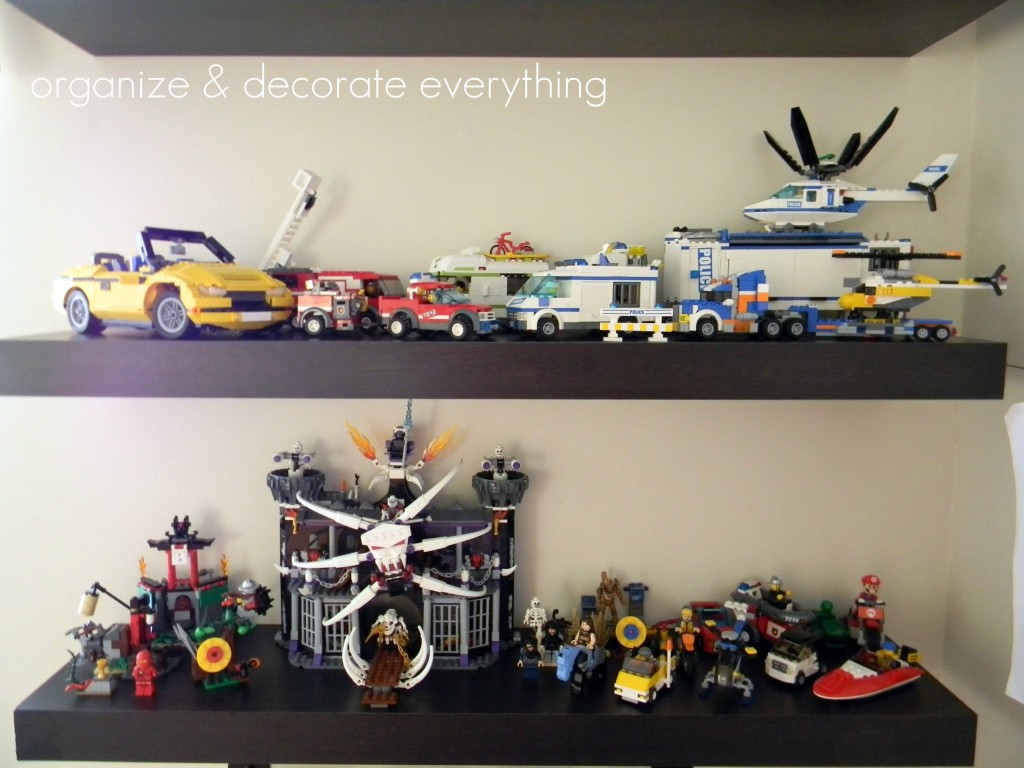 Now Ammon has his table back for art projects and to build more Lego's on.
I have great plans for this table come Spring.
I love the way the shelves look but I'm going to share some advice with you.
Make sure your walls are straight or shim the bracket before you attach it to the wall.
It will make installation so much easier.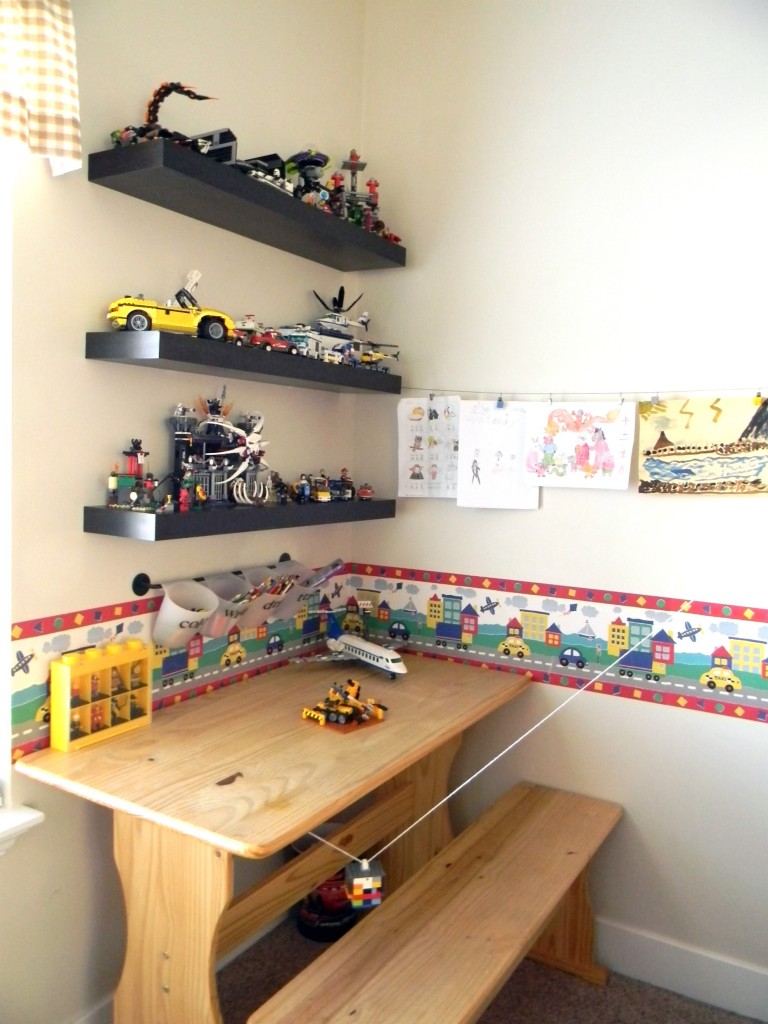 Oh, and I wanted to share this with you.
Ammon made a little tram for his Lego people so they can go up to his bed.
Apparently he has a ski resort up there.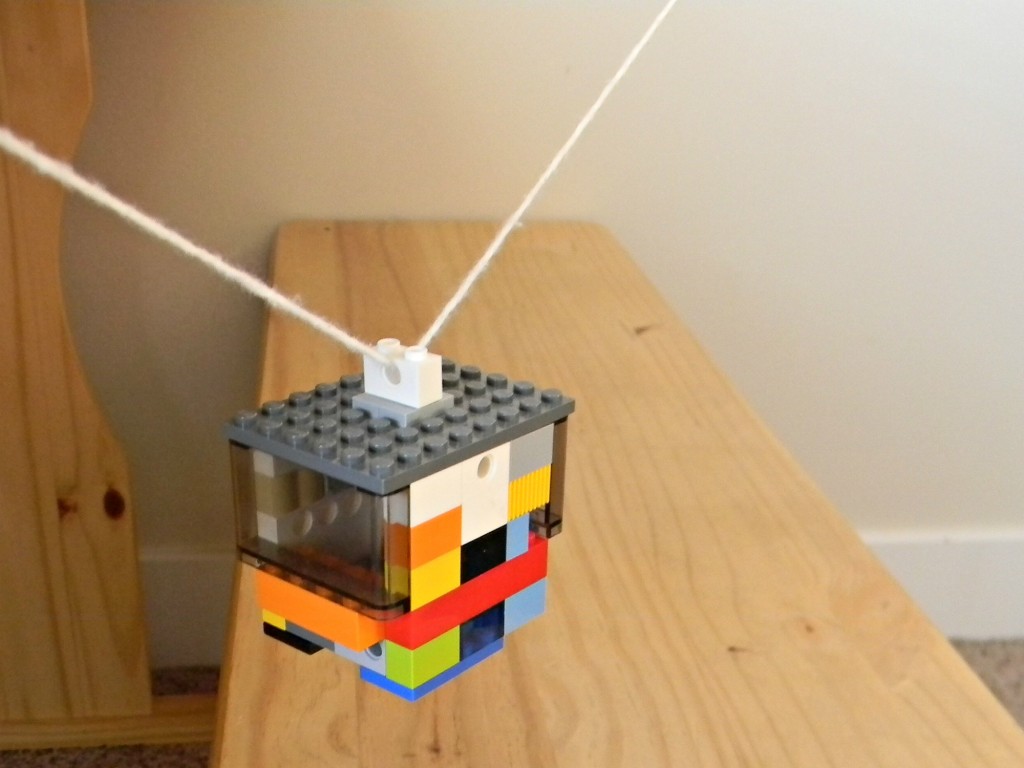 Well, there's one of my January goals completed. Yay!