I love white pumpkins, but I've been seeing ribbon on pumpkins all over (magazines, blogs, TV) this year and wanted to give it a try.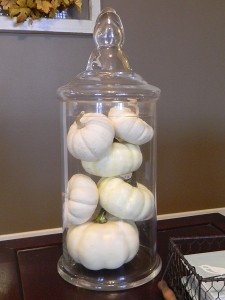 Since most of my decorations are black and white, I pulled out all the thin black ribbon I could find.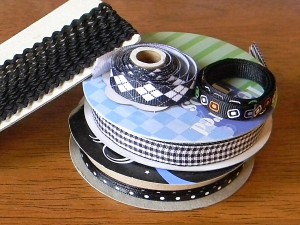 And wrapped them horizonal or vertical around the pumpkins. I used mini glue dots to hold the ribbons to the pumpkins.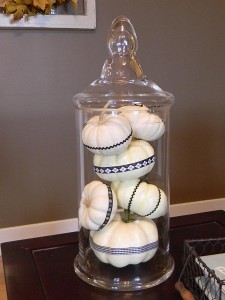 And when I ran out of glue dots I used super glue. Probably a weird choice, but it works fast and I'm impatient.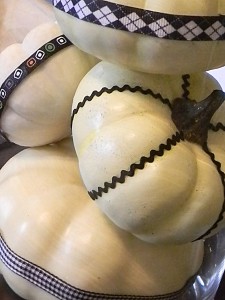 I think I love the pumpkins even more now. Do you leave your pumpkins plain or add embellishments?