Do you have a piece of furniture that looks like this? I had 3 places about 1″ to 1 1/2″ like this on my loveseat. They were quickly getting bigger so I didn't have much to loose by trying to find a way to repair them.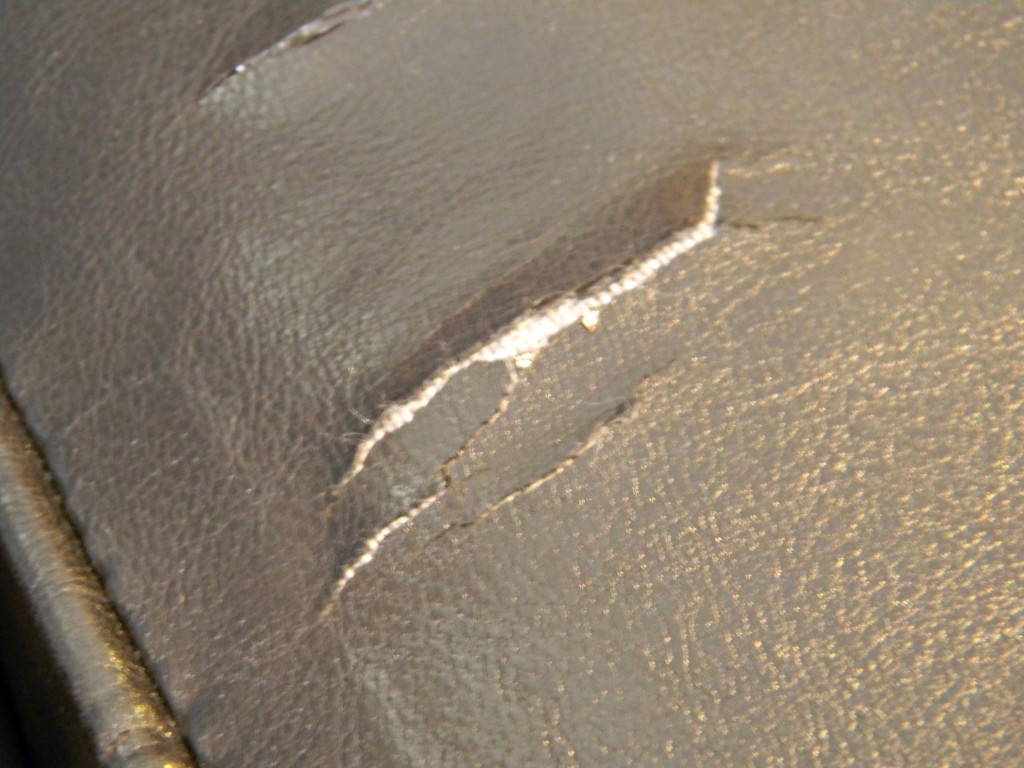 I searched the internet and found a leather and vinyl repair kit. It came with a liquid leather substance in different colors, a tool to apply the heat, grain texture release papers and a practice piece of leather.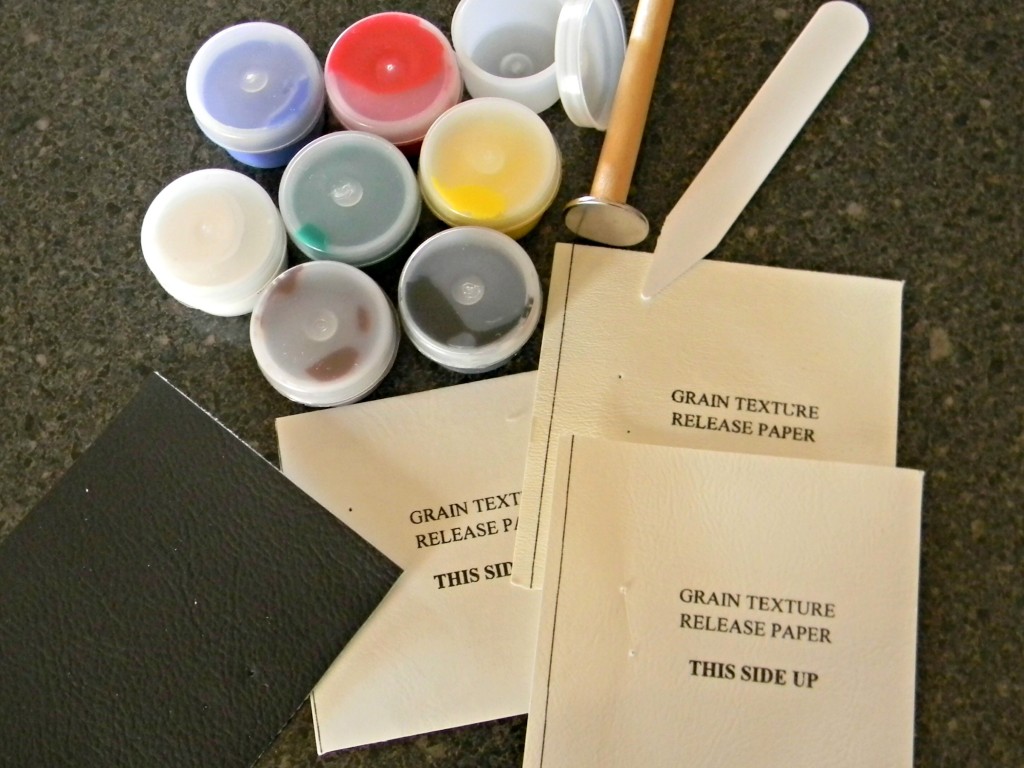 The substance doesn't harden until heat is applied to it. The hardest part of the whole procedure was making the right color. There was a color chart in the kit but it was harder for me to follow it than it was to try to make the color on my own. After a few tries I got the right color for the bench in the dining area and the love seat only took 2 tries to get it right.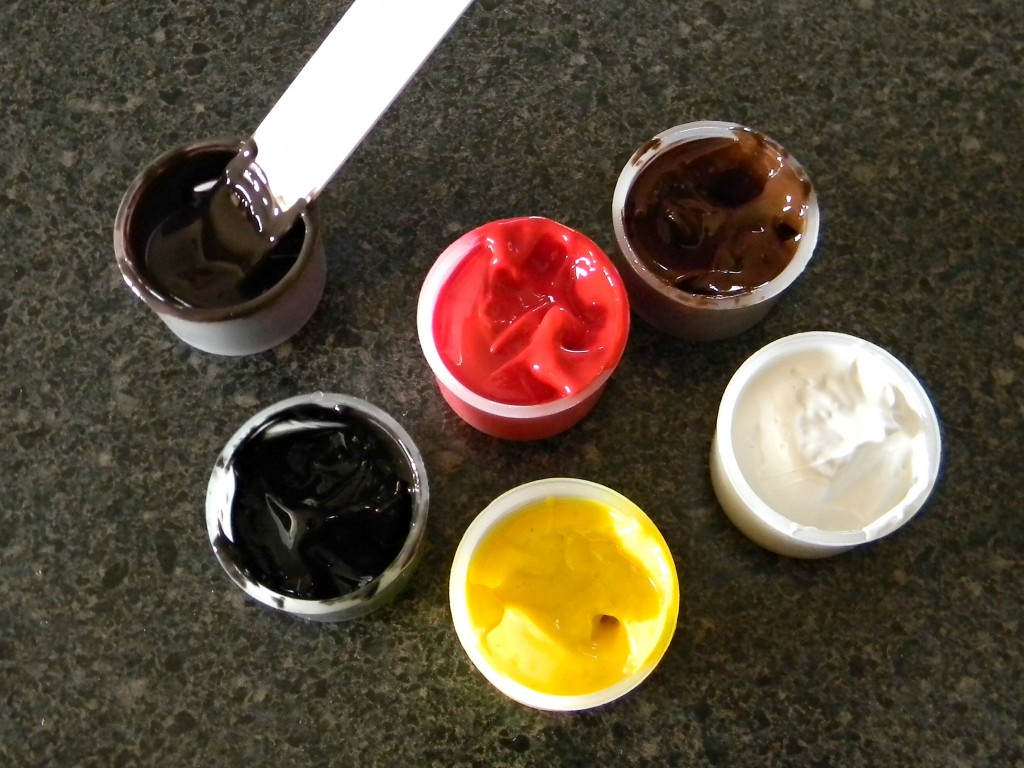 There were 2 empty pots that came in the kit to mix your own colors. Once I had the right colors I labeled the tops of the pots in case I had to do additional repairs on the same pieces.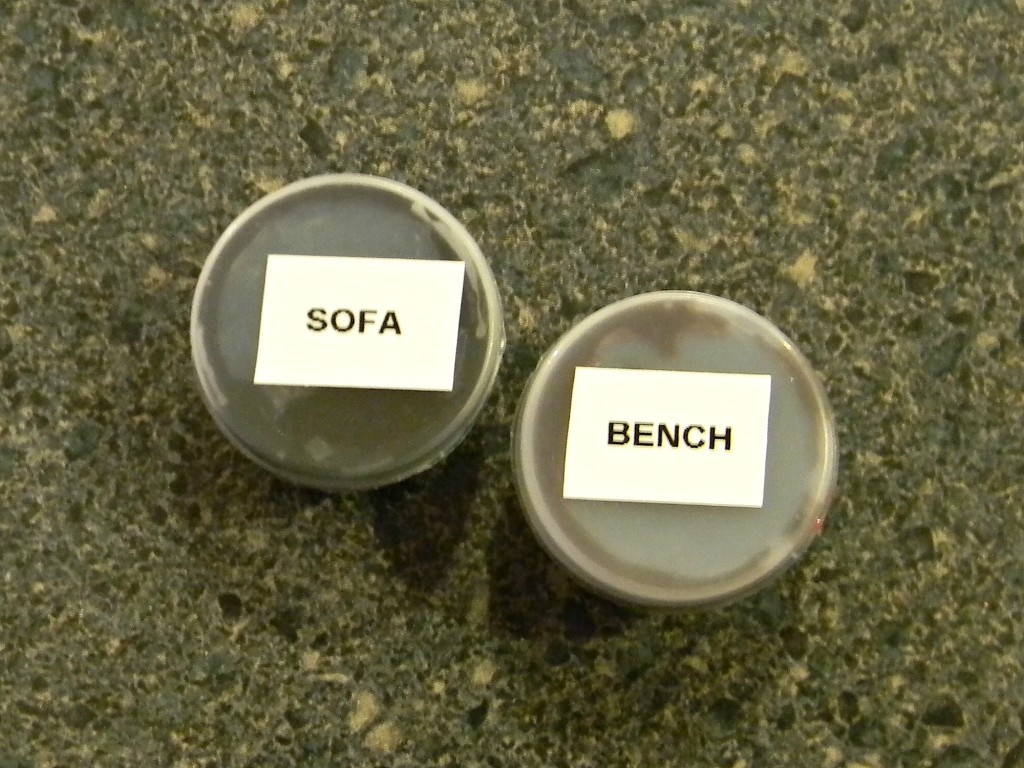 To repair the cuts or tears you paint the area with the substance, feathering in out a bit to help it blend in. I used the little spatula and a toothpick to apply it to the tear. Heat the tool using the iron for 3 minutes.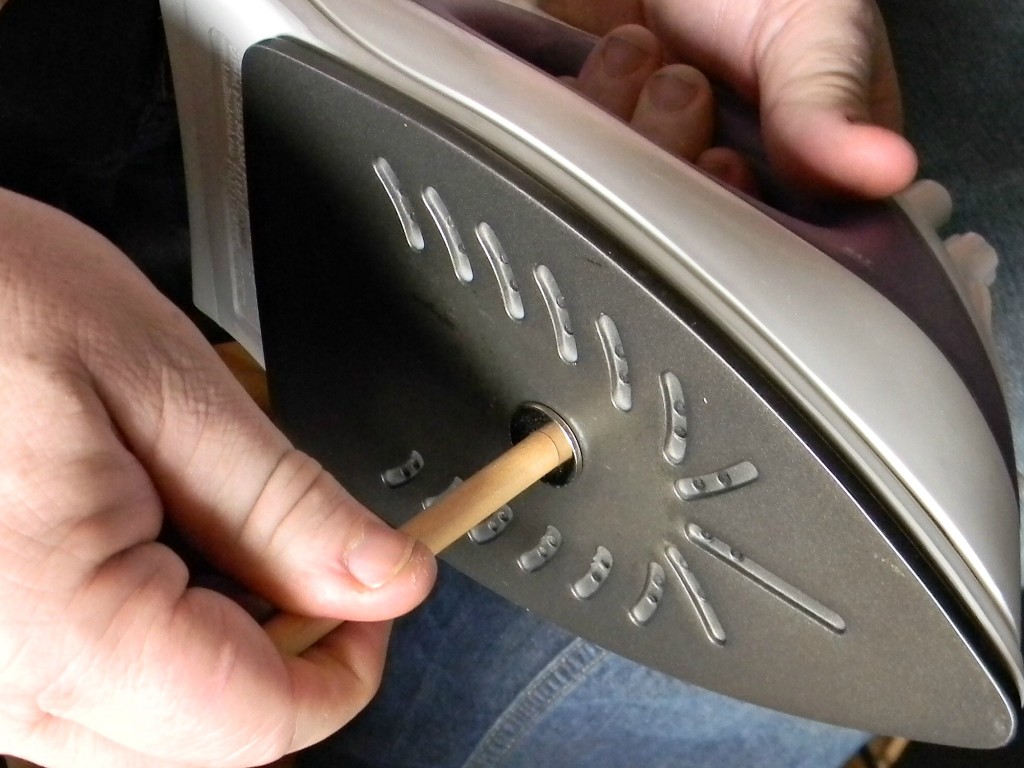 Then apply heat to the area using the texture relief paper and the heated tool for 2 minutes. Move the tool over the paper and the whole area that needs to be repaired. Leave the paper on the area for an additional 2 minutes then remove the paper. If an area is really bad you might need to repeat the process.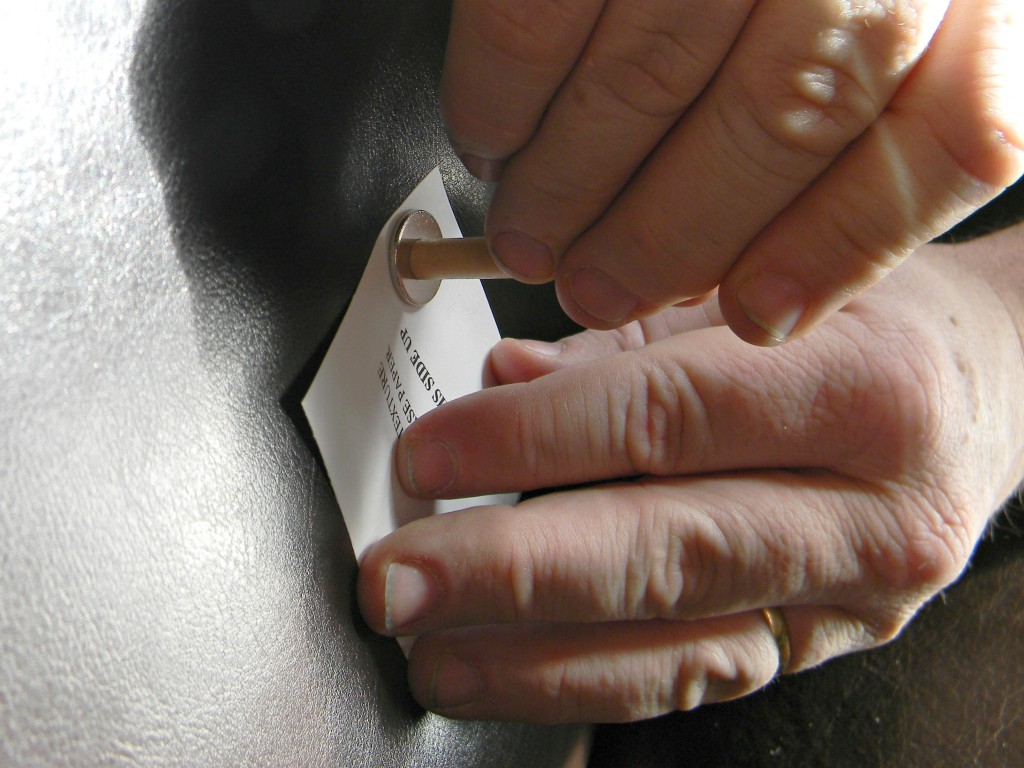 Hubby and I did the repairs together which saved us a little time. If you have more than one area that needs to be repaired it can be a little time consuming. It's hard to get a good picture of my love seat because of the glare but you can see that the repair turned out pretty well. It's not perfect but it's much better than the tears. You can hardly see the repairs unless you're looking really close.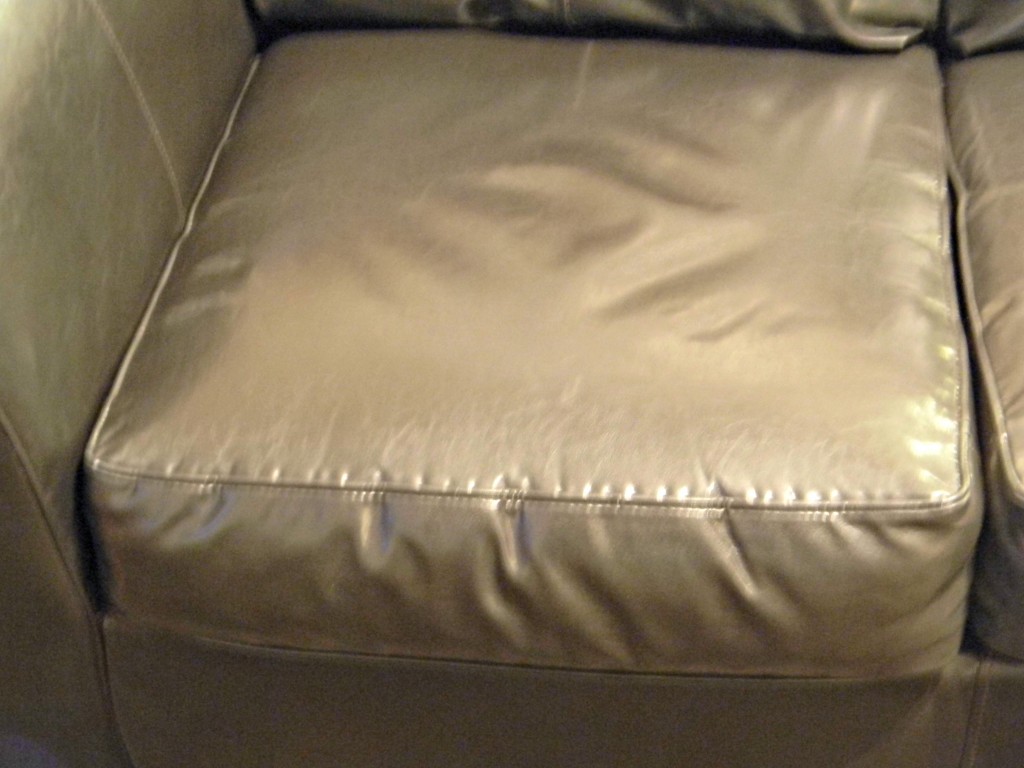 It takes a little practice and we got better the more repairs we made. So far it's holding up well but it's only been about 48 hours.