If you've been following my blog, you know I've been decluttering and preparing for a yard sale. I've been working on getting my craft/decor room in order which means throwing out a lot of useless things. I would never be forgiven by Zach and Ammon if I threw these out. We went to Legoland 1 1/2 years ago and I've been meaning to make these into placemats ever since.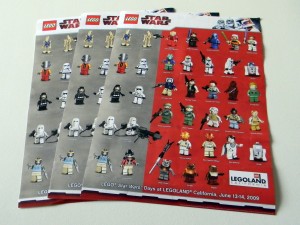 Don't ask me why it took so long. I even had the transparent contact paper on hand. In fact, I've had for so many years I wasn't sure it was still going to work.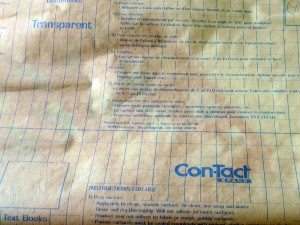 I started by cutting the contact paper a little larger than the poster. Then I positioned it over the top of the poster and stuck it down a few inches at a time to prevent it from bubbling or getting creases. Smooth from the center and work out.
Then I flipped the poster over and did the same thing on the other side.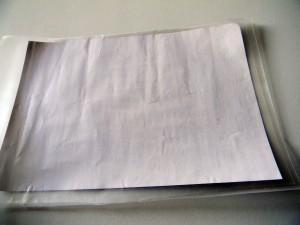 I cut the 2 pieces of transparent contact paper about 1/8″ from the poster around all sides.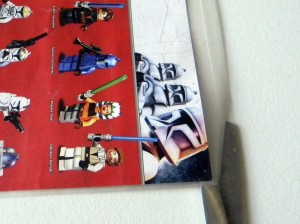 Then I went all the way around the poster again making sure the 2 pieces of contact paper formed a good seal.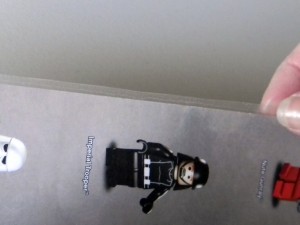 And TA-DA! The boys have new Legoland Star Wars placemats and it only took 1 1/2 years and 10 minutes. Seriously, I think I could hold the World Record for procrastination. Anyway, the boys love them and talked about the Lego figures on the posters all during dinner. I had to keep reminding them to eat.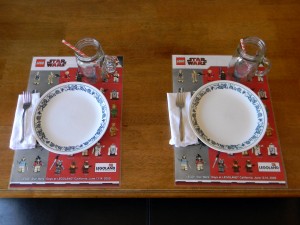 What have you been putting off that will take you literally minutes to complete? Make a goal to do it today.
I'm linking to these awesome blog parties:
Weekend Wrap Up Party at Tatertots and Jello
Making Monday Marvelous at C.R.A.F.T.
Tip Me Tuesday at Tip Junkie
Show Me What Ya Got at Not Just a Housewife
Show and Tell at Blue Cricket Design