Do you want a quick change for your lamp shade? Just add ribbon.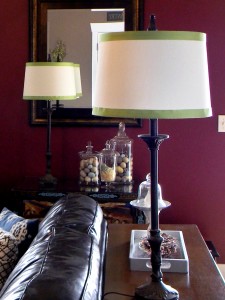 All I had to buy was this less than $2 grosgrain ribbon from Wal-Mart. I already had the double sided tape. This is my favorite kind of tape. I don't know what brand it is, but this is what it looks like.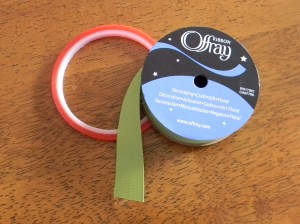 I attached the double sided tape, going all the way around the shade on the top and the bottom.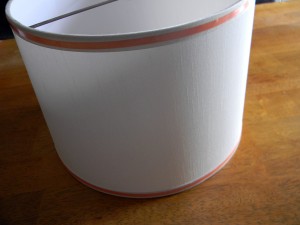 Then I just peeled the covering off to reveal the stickiness.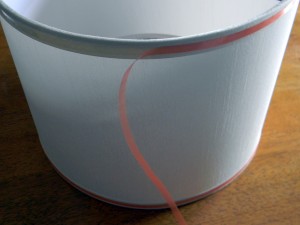 I started at the seam and attached the ribbon to the tape all the way around the shade.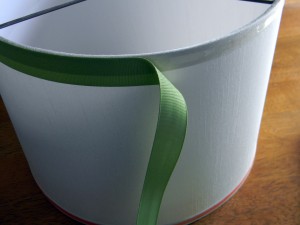 I used another little piece of tape to stick the ends together. And that's it. Easy peasy! I love the splash of green.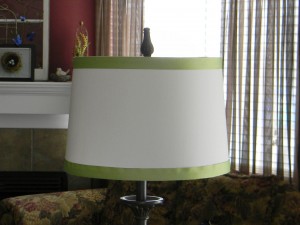 Before ribbon.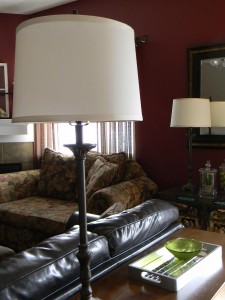 After ribbon. So much more personality, don't ya think? The color will make a lot more sense once the wall is painted and the pillows are made. Little by little, right?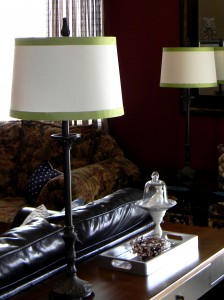 Hope you all are having a wonderful weekend! It's freezing here!