These Pom Pom Flowers are a fun addition to your Spring and Summer decor. They would also look cute in a girls bedroom year round. I choose to make mine in a variety of colors for Spring, but they would look beautiful in just one color or a couple colors to match your room's decor.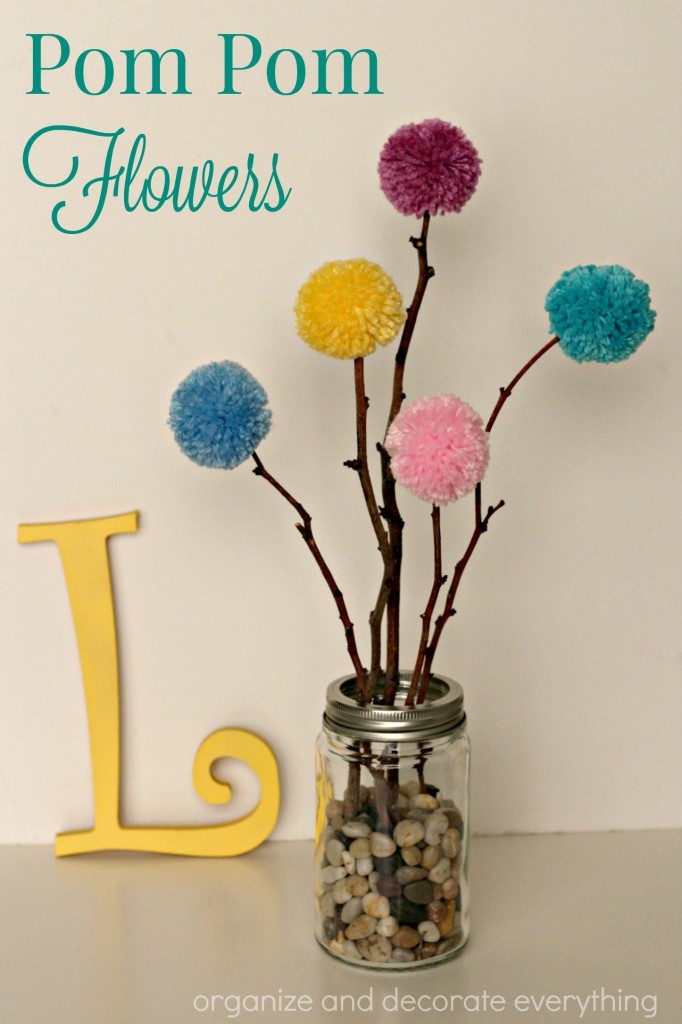 Supplies needed:
twigs or small branches
yarn
sharp scissors
pom pom maker (Michaels)
hot glue
jar or vase
small decorative rocks
You probably already have most of these supplies, which makes this a really inexpensive craft project. It's super windy in the Spring where I live, so that made it easy to find the twigs I needed. I didn't even need to cut them off the trees, I simply picked them up off the ground. Good thing, since my boys were weeding last week and now I can't find my trimmers. They need to work on putting things back where they got them. I bought the pom pom maker about a year ago making it super easy to make pom poms for garlands and other crafts. I'm loving coming up with new projects using pom poms.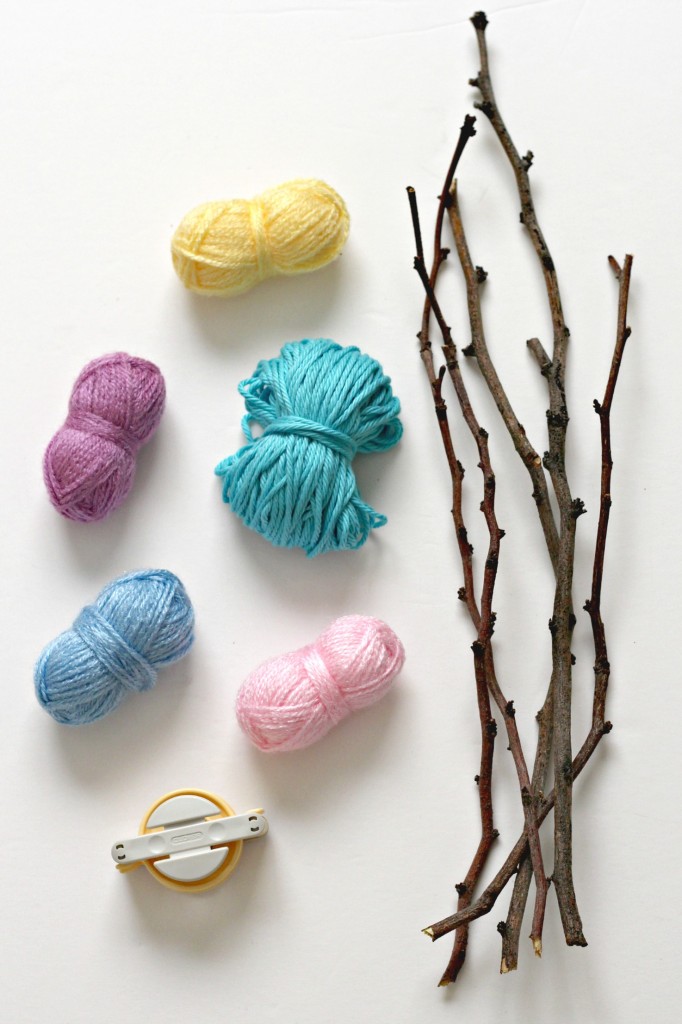 The pom pom maker comes with instructions, but here is a quick pictorial on how to use it. It only takes a couple minutes to make a pom pom and they turn out so good. I love how easy it is. My boys even thought it was cool. Maybe I can recruit them to make pom poms for me.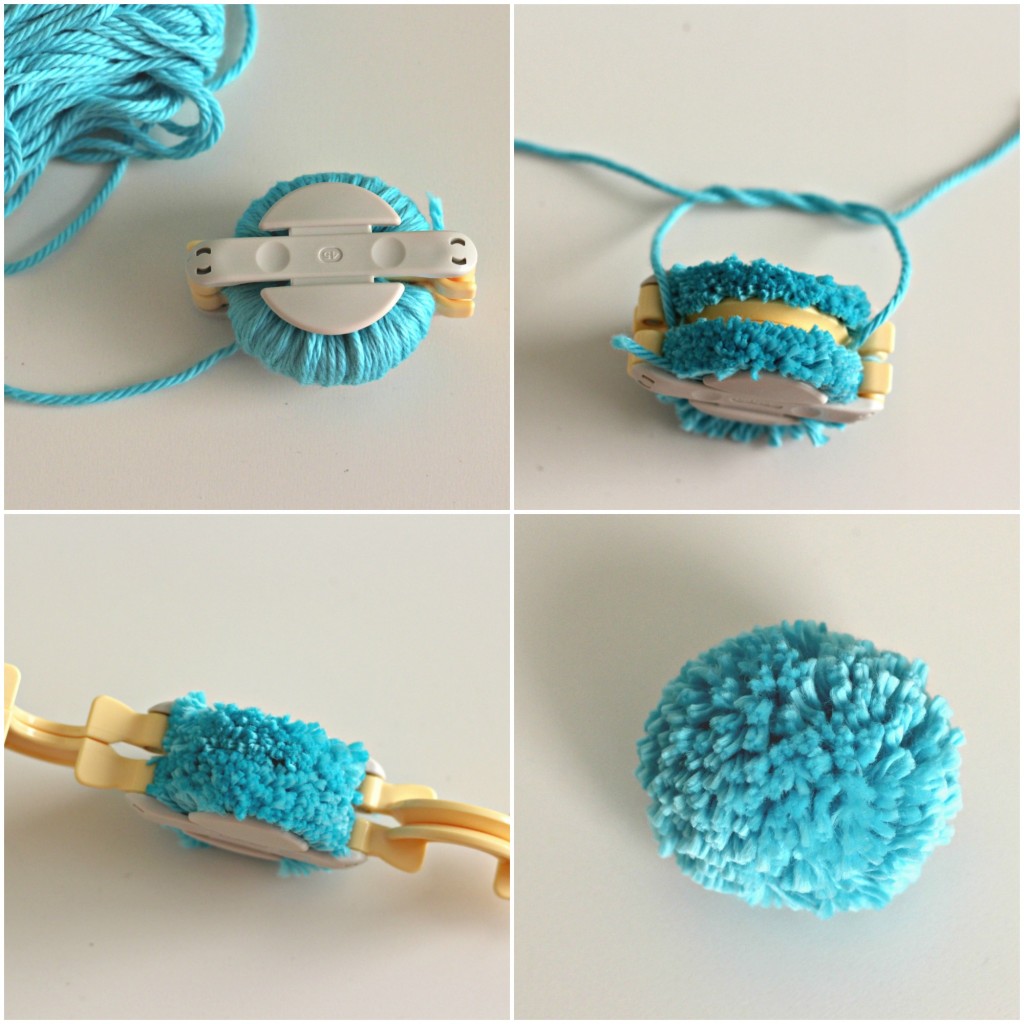 I had some yarn samples so I made a pom pom in each color for my flowers. They remind me of colorful dandelions once they've gone to seed or something from a Dr. Seuss story.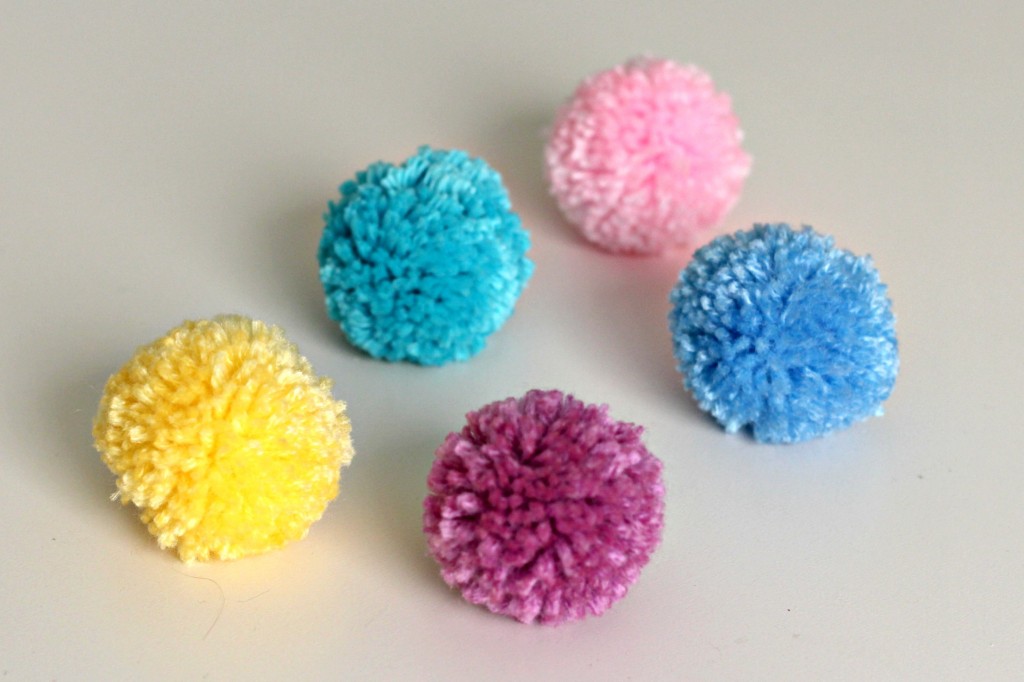 Two pom pom makers come in a package. Here is the difference between the small and large pom poms. I used the large ones for the flowers, but you could also use both sizes for a bouquet.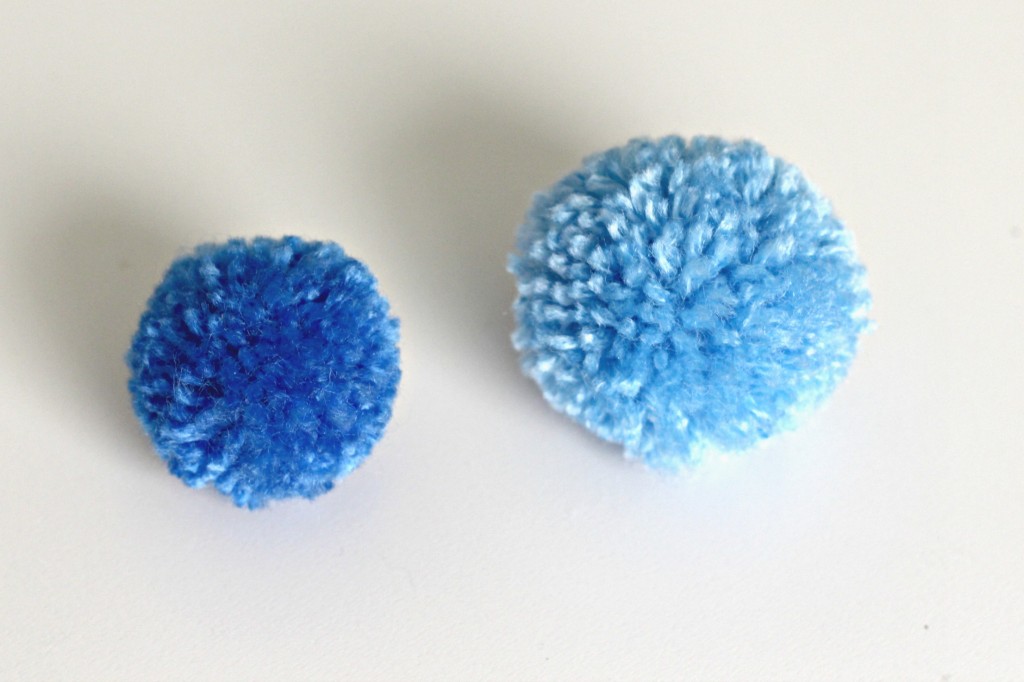 Attach the finished pom pom to the twig using hot glue. Hold the pom pom in place until the glue cools.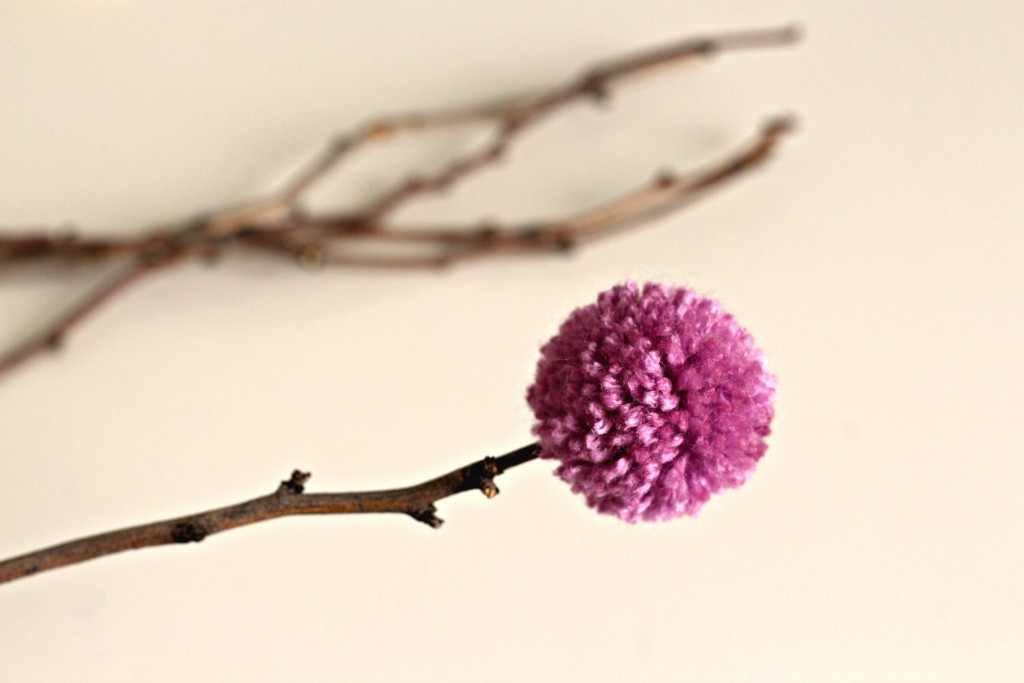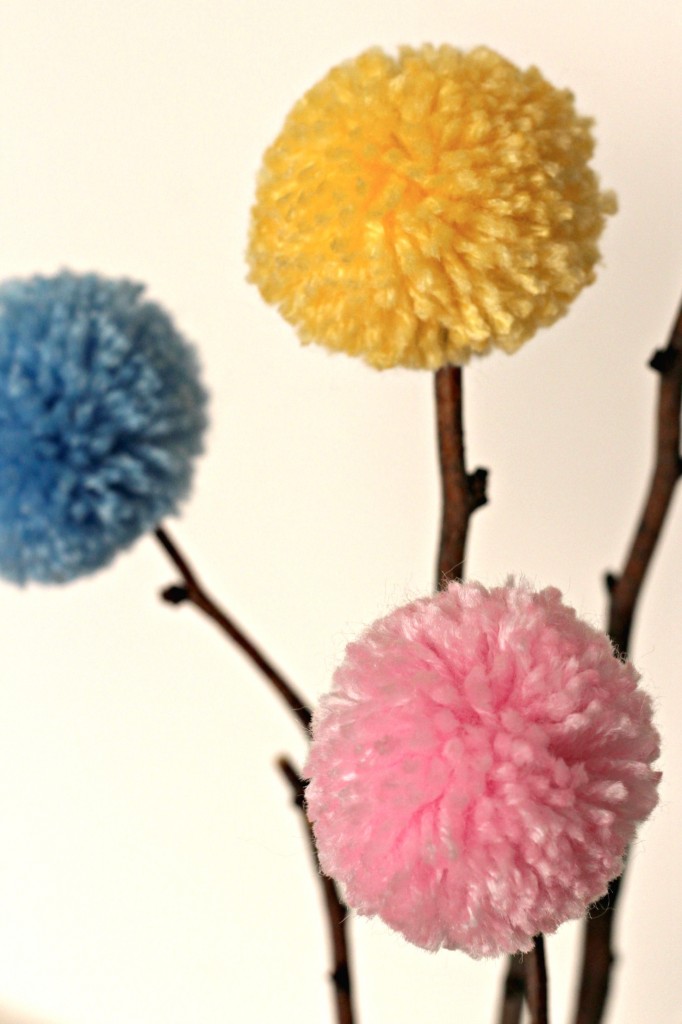 Place the flowers in small rocks in a vase or jar to hold the twigs in place. Adjust the lengths of the flowers by trimming the ends of the twigs until you have the flowers how you want them to look.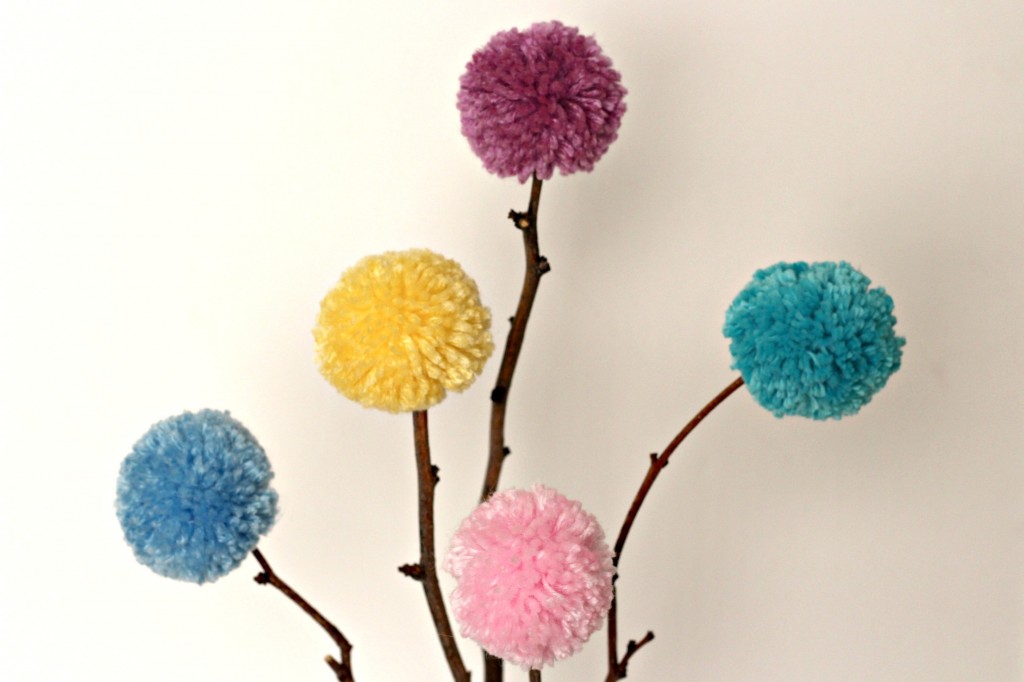 What a fast and easy project. I think I'll make more for my daughter's room, maybe all in pink.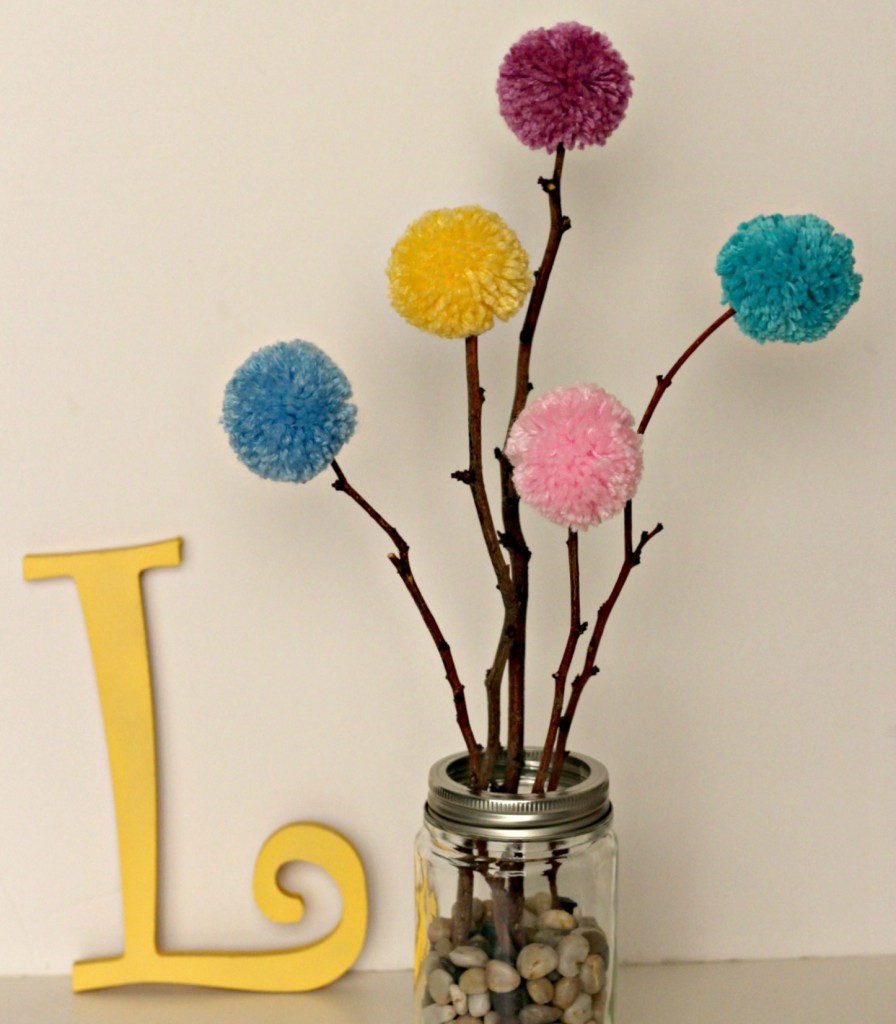 Check Out These Related Posts