I remember years and years ago I had several birdhouses around my house. Times changed and trends changed so I got rid of them and moved on to something else. When I was thinking of how to decorate the front porch for Spring the thought of bird houses came back to me. I wanted to do something simple but with enough height to look in proportion with the decorations I already had, so I made these Candlestick Bird Houses.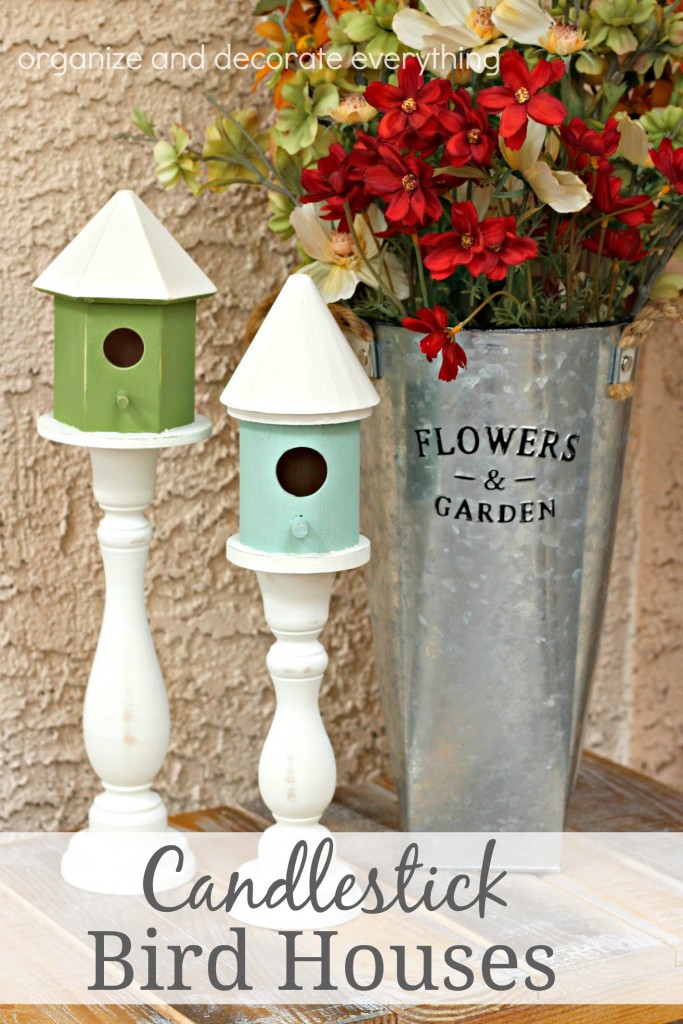 They're simple to make. You're basically just painting and gluing but you can put your own special twist on them by how you paint or decorate them. I choose to keep mine simple since that's my style.
Supplies needed:
wood candlesticks (Michael's)
paint (DecoArt)
hot glue
sand paper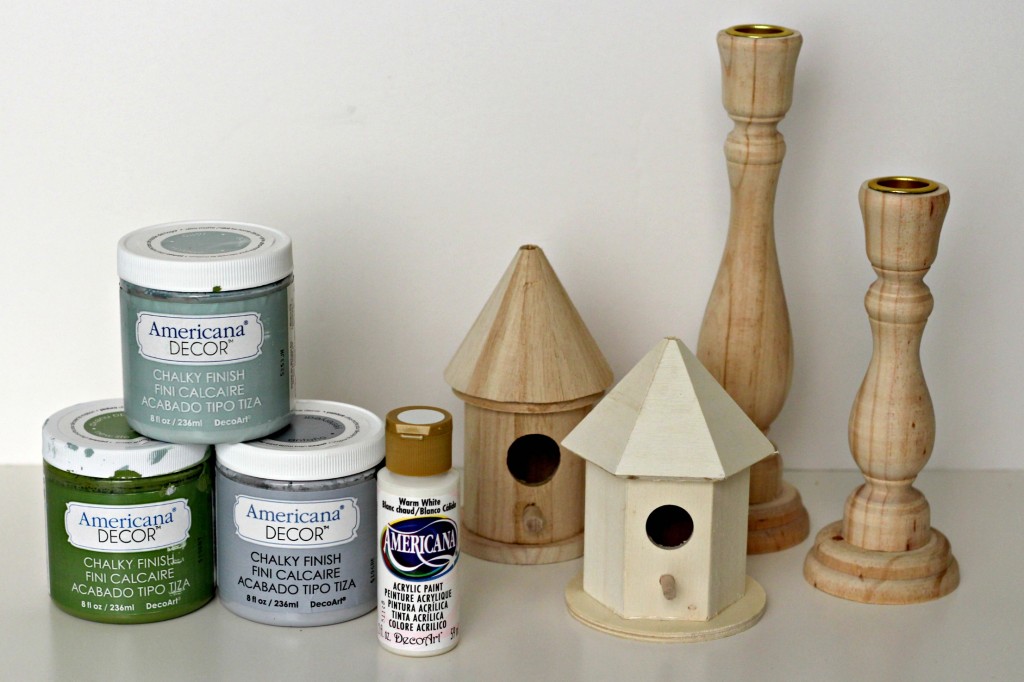 Start by removing the candlestick ring so the bird house can sit flat on top. I used pliers to remove mine. There was a bit of glue holding it in place so I had to tug a bit. It doesn't matter if you ruin it, you won't be using it again.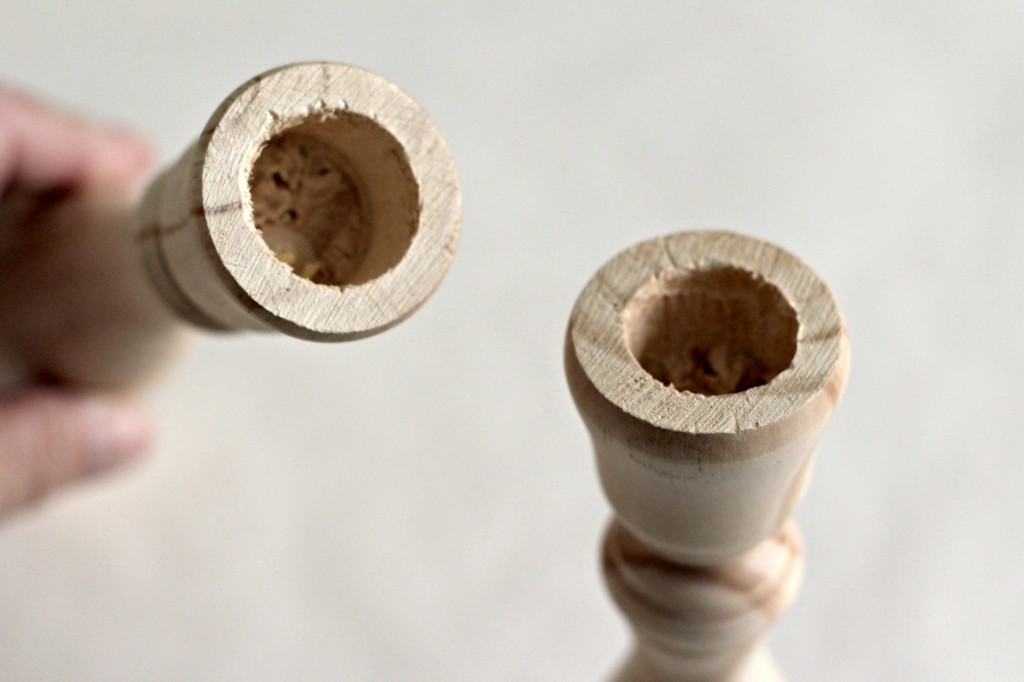 I decided to keep the bird houses simple so I just painted them 2 colors. You could paint more details on them if you like. I painted 2 coats of paint on each piece.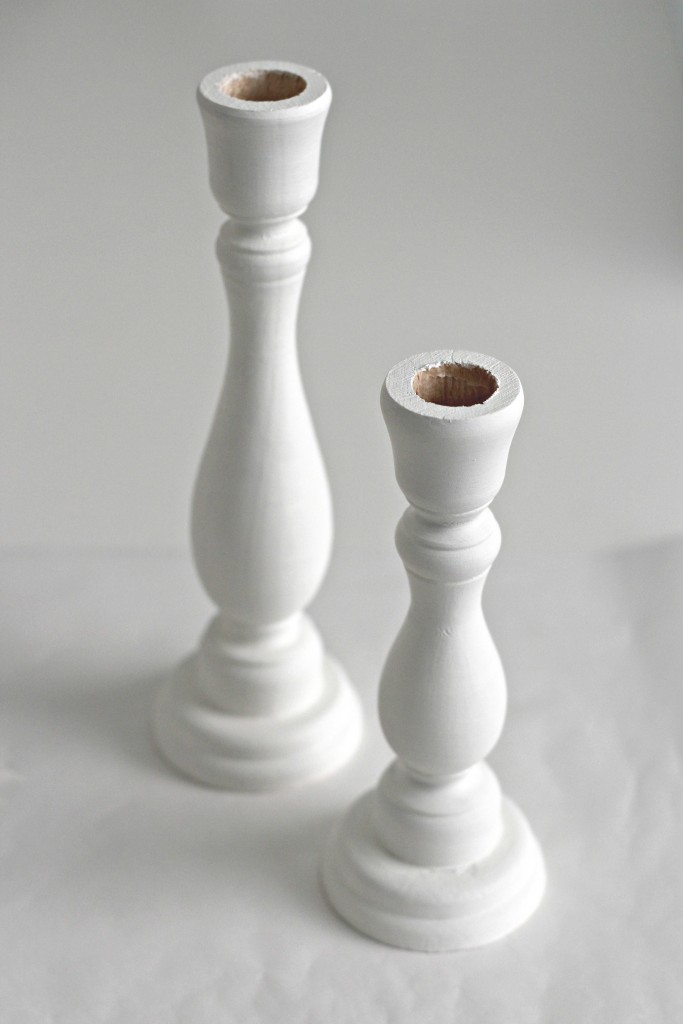 Since the bird houses are going to be outside I wanted them to look a little worn, so I sanded the paint off in a few spots. If you want there to be more of a contrast you can stain the candlesticks first then paint over the top and sand the paint off in spots.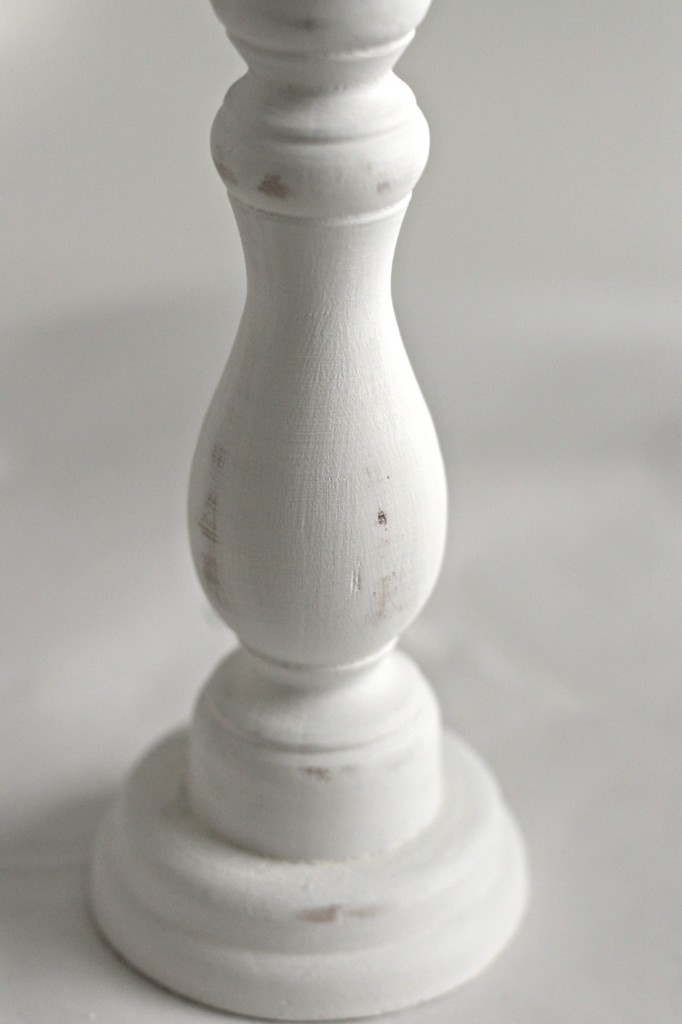 Are you surprised I chose blue and green to paint the houses? I really tried to choose different colors but I kept coming back to these two. I distressed them just a bit around the edges and a little on the flat surfaces to smooth things out.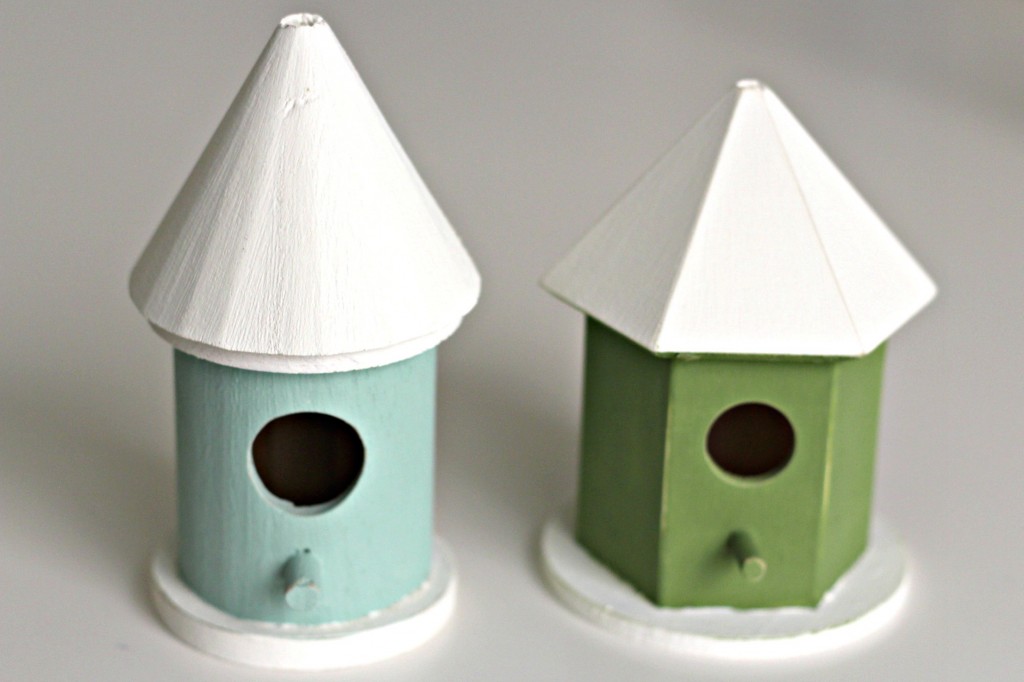 Attach the houses to the candlesticks using a generous amount of hot glue and squish them together until it cools.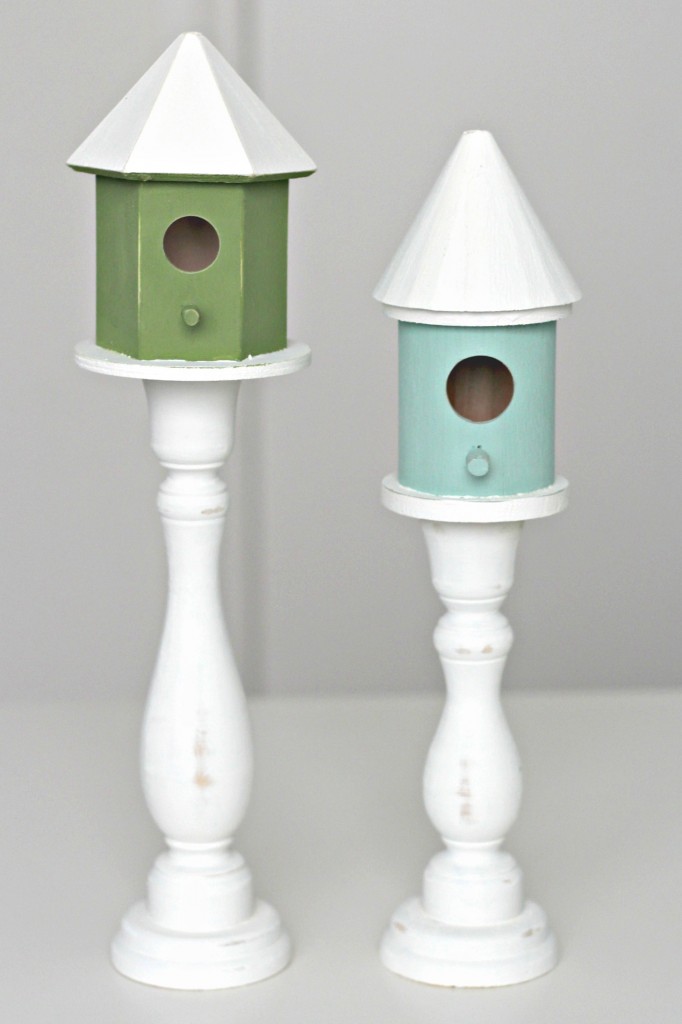 They are a fun addition to the front porch. I wish I could show you the whole porch but I have to wait until windy season dies down a bit here. Every night I've been bringing everything in so it doesn't blow away. I love Las Vegas weather but the Spring winds are crazy. I'm thinking these might make a cute Mother's Day present. What do you think?